Three kittens were saved from a burned house. Their rescuer didn't stop there.
She went back to find their remaining sibling.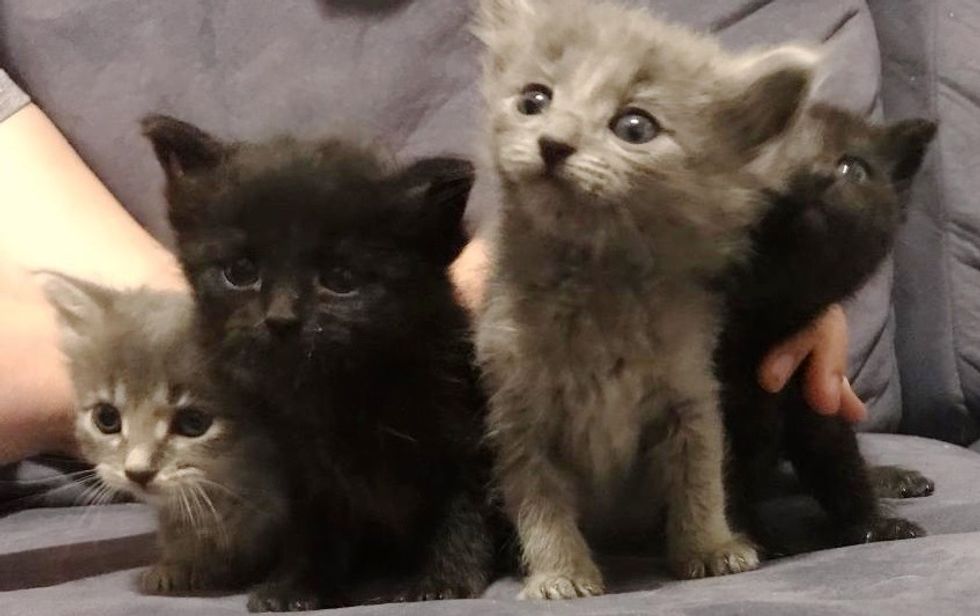 The Cat House on the Kings
Early Saturday morning, The Cat House on the Kings was contacted by the Fresno Fire Department personnel about a litter of kittens trapped in the wreckage of a burned structure.

"There was a duplex fire in Fresno, California. A total of 40 firefighters were called to the scene in order to put out the fire," Harvie Schreiber of the Cat House on the Kings told Love Meow. "Fire personnel contacted us because there were kittens meowing in the wreckage."
Cindy Unruh, a volunteer of the Cat House, immediately rushed to the location to aid in the search for the kittens.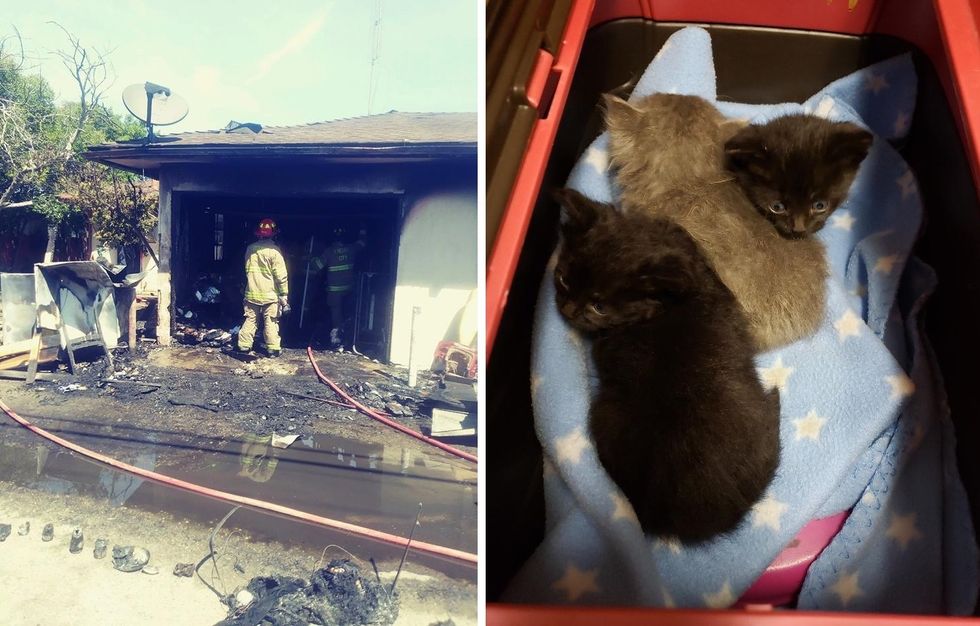 The Cat House on the Kings
With help from the neighbors, they found three tiny kittens huddled up together in the wreckage. They were wet from the water used to put out the fire.
Once Cindy got them in a box, she was on her way back to the rescue. "She was soon headed 40 minutes away to the Cat House."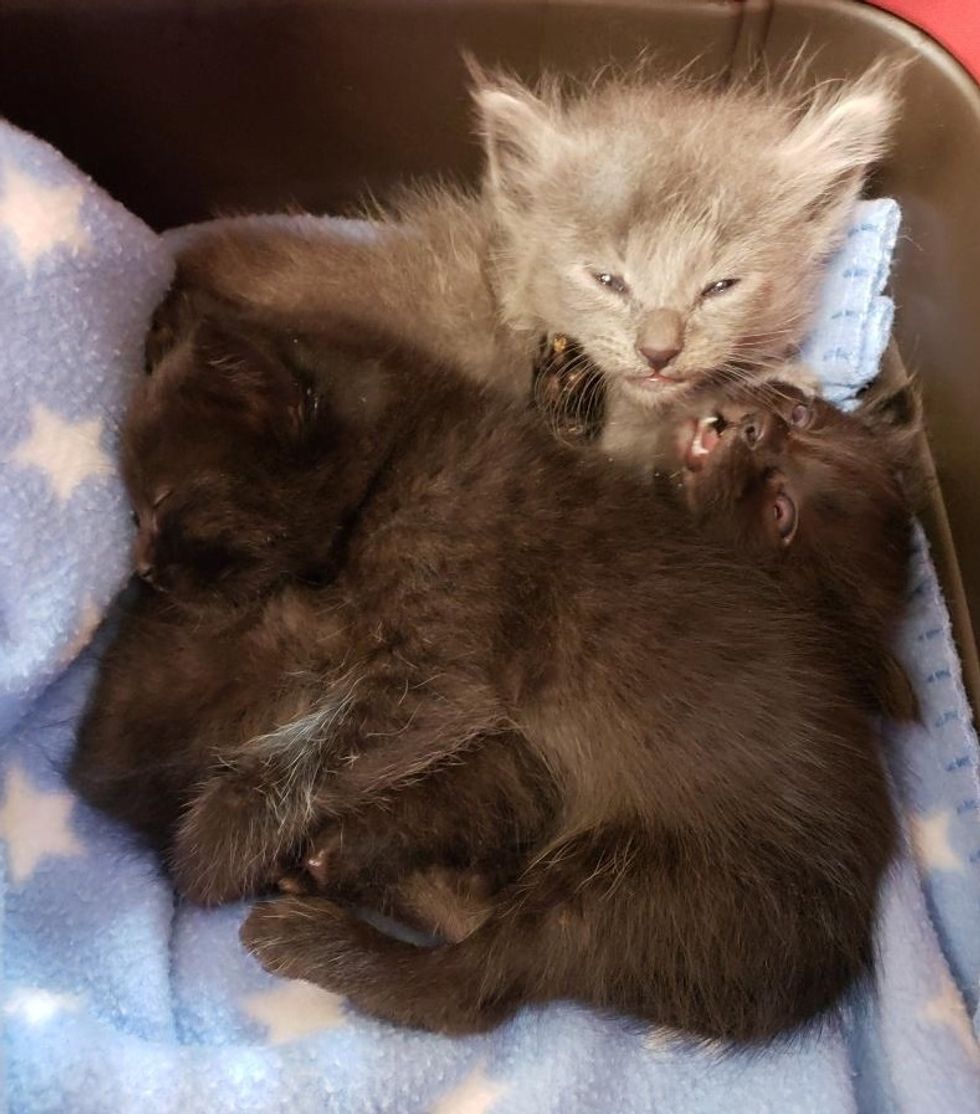 The Cat House on the Kings
A few hours later, another call came in when a fourth kitten had been located at the burned duplex. Cindy wasted no time and rushed back to find the remaining sibling.

After some hisses, the 4th kitty was finally in the safe hands of the rescuer.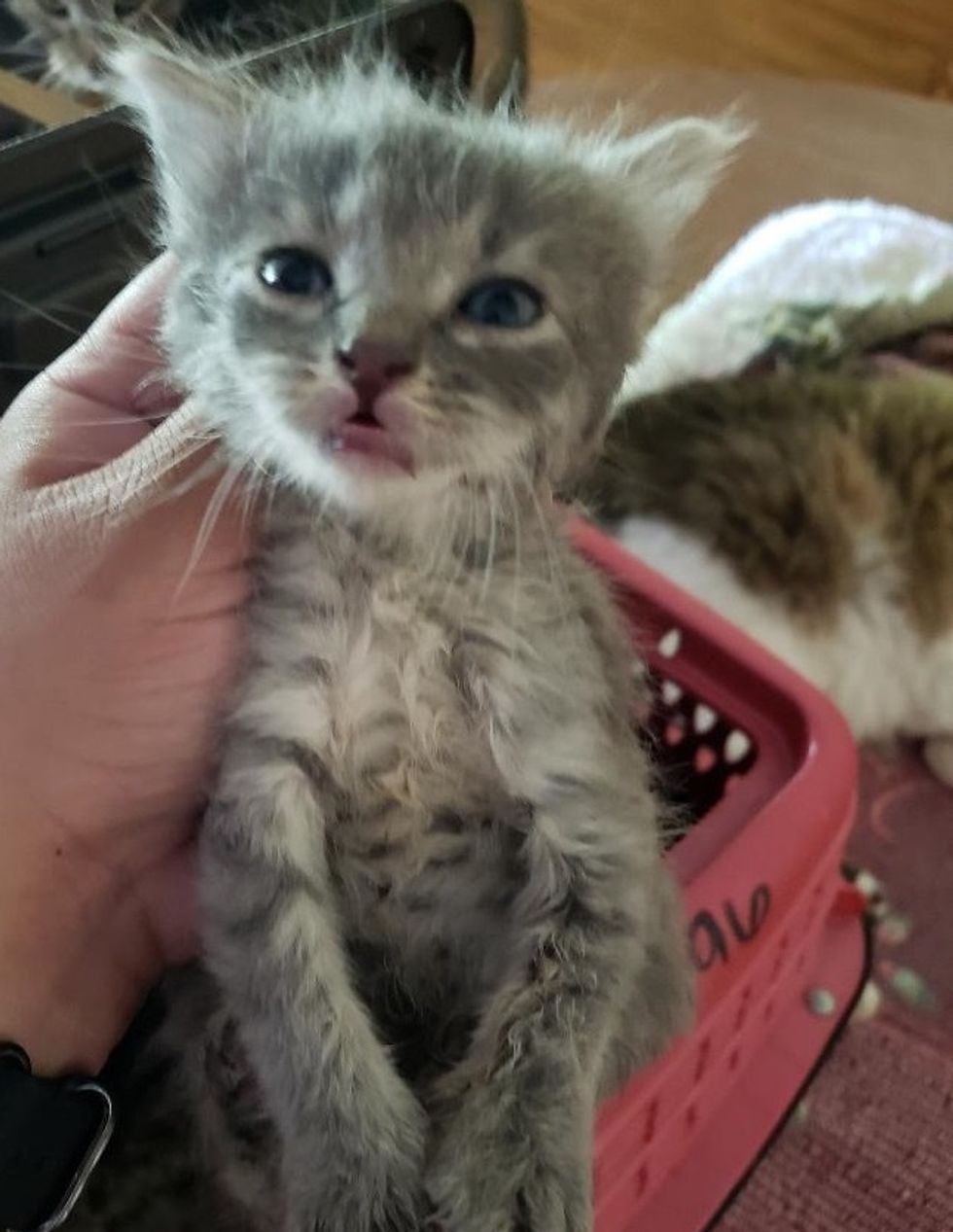 The Cat House on the Kings
The little gray kitty was so happy to be reunited with the rest of the litter.
"The kittens are bottle babies and arrived scared, hissy, wet, a bit sooty and smelling like smoke from the fire," Harvie told Love Meow.
After getting a full belly, the kitties quickly warmed up to the staff and volunteers.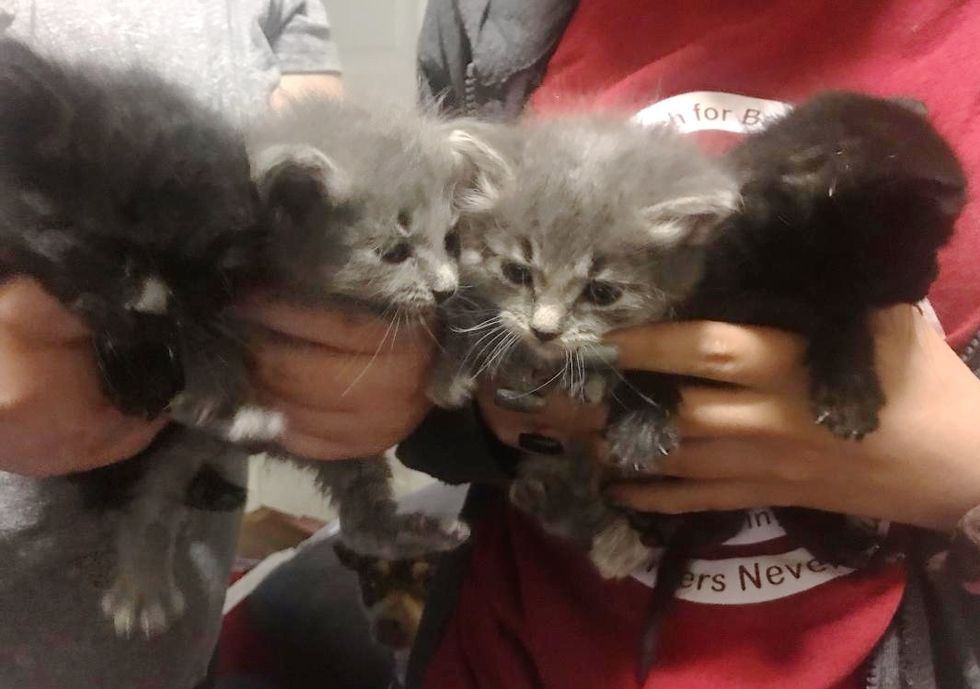 The Cat House on the Kings
Cindy is working with the kind neighbors to find and trap the mother cat, hoping to reunite her with her kittens. Meanwhile, Jacky Dominguez, a vet tech at the Cat House, is fostering the little family.
"They have been nicknamed the 'Lil Smokies.'"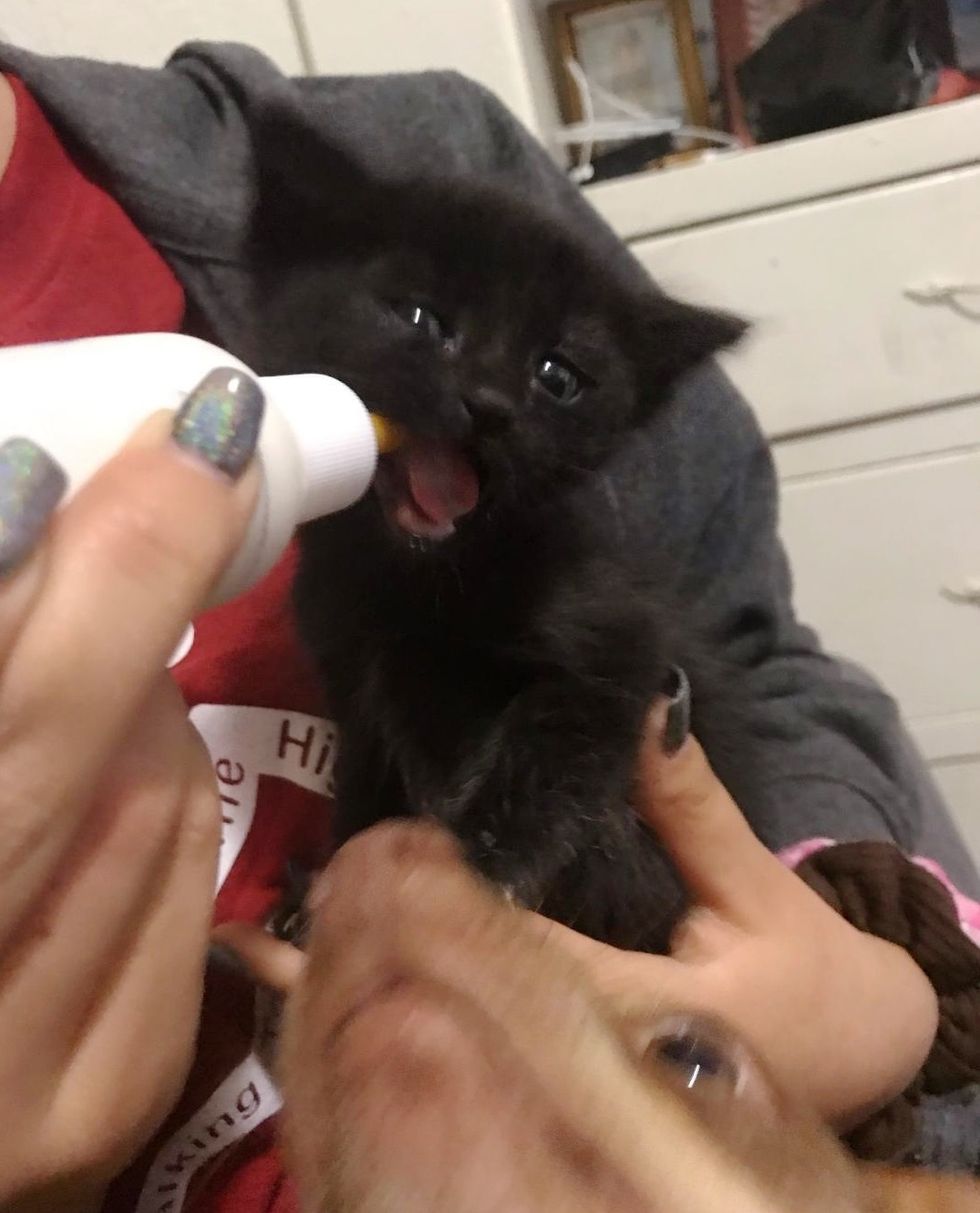 The Cat House on the Kings
"Despite their rough start in life, the kittens are doing well in foster care. They are drinking mostly kitten formula and enjoying some play time with a few toys," Jacky told Love Meow.
"They don't seem to have any injury from the fire and are very happy kittens."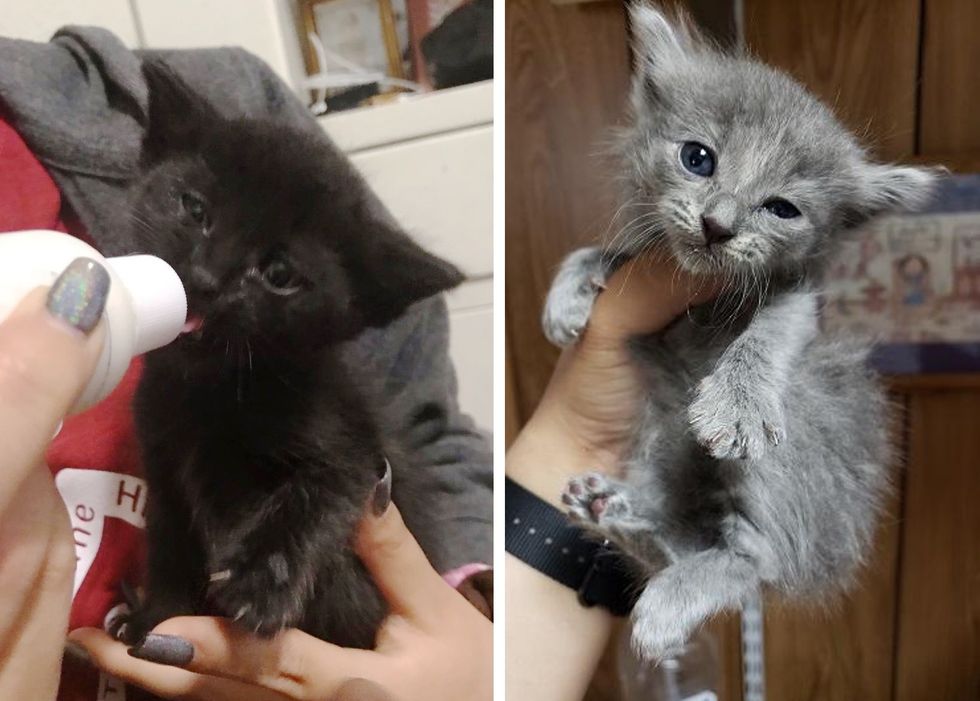 The Cat House on the Kings
The four little bundles of fur are loving their warm beds, new toys and plenty of cuddles from their human friends.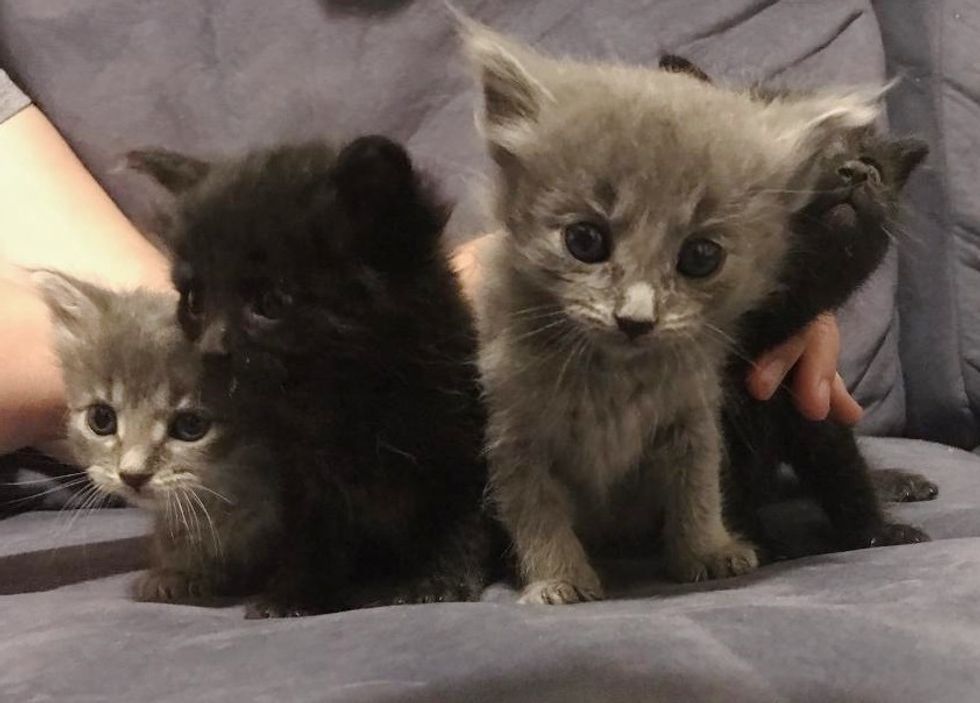 The Cat House on the Kings
Share this story with your friends. Follow updates on the kitties on Facebook and Instagram. If you would like to support their rescue efforts, click here to see how you can help.
Related story: Kitten Shields His Brother Even After They Were Rescued from Wildfire, to Keep Him Safe