The Chili Fire Department firefighters heard kittens' cry during a daytime drill on their training grounds. Immediately, they went on an investigation to trace the source of the cry. They discovered six tiny kittens about 4-5 weeks old in a car that had been previously cut to shreds. No one knows how the kittens ended up there.
The cat mother was nowhere to be found. Without proper feeding and caring from their own mother, only four of the kittens survived. These kittens called out to the firefighters who came to the rescue in the nick of time.
Firefighters Chris Tarantino and Matt Pillsbury decided to keep the kittens together for a few weeks so they could all be nursed back to health. With help from an animal rescue activist, Firefighter Pillsbury volunteered to foster the kittens. By the end of the day, all the kittens had found a home to go to.
Four tiny kittens were found in cut up cars when they were calling out to firefighters for help.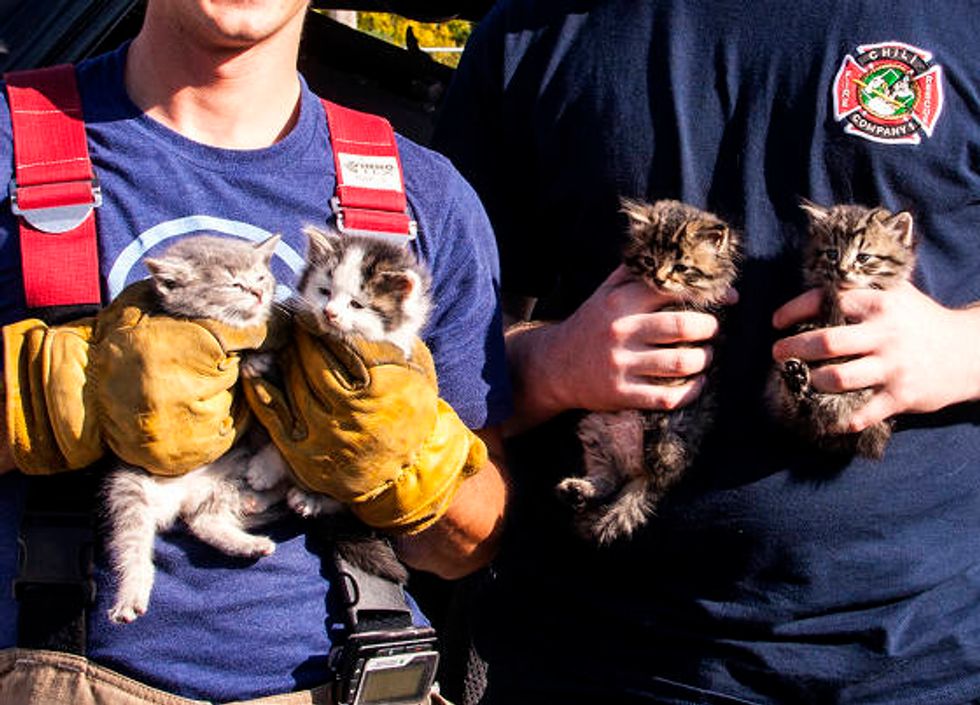 Chris Tarantino and Matt Pillsbury rescued the kittens and found homes for them.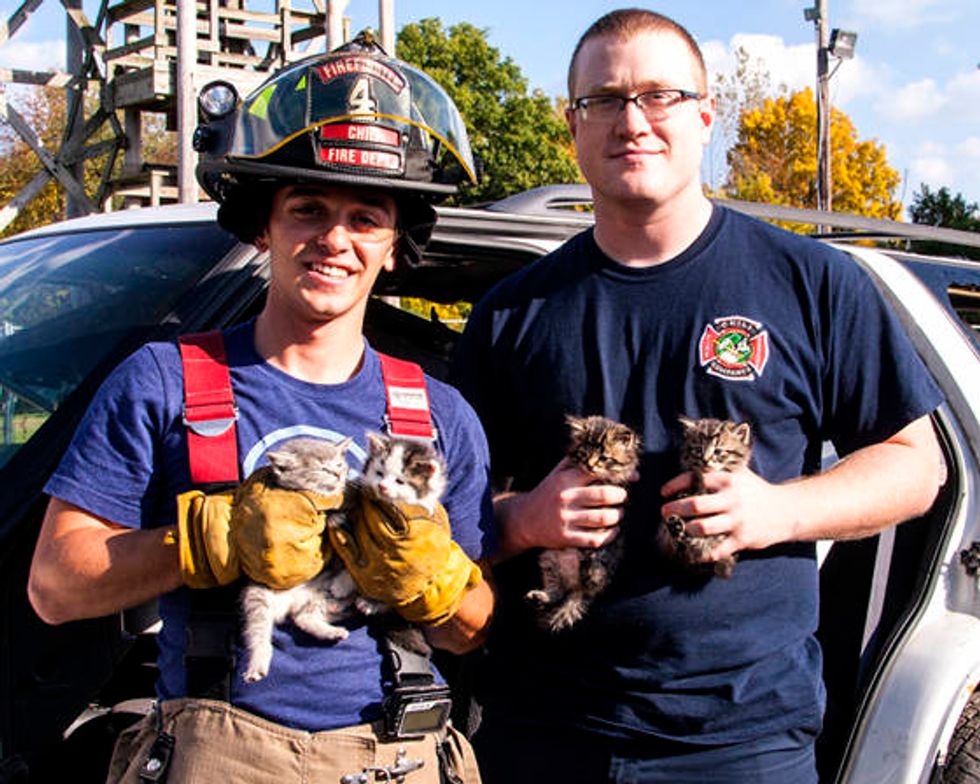 Bob the kitten is safe now, and has claimed his firefighter's helmet.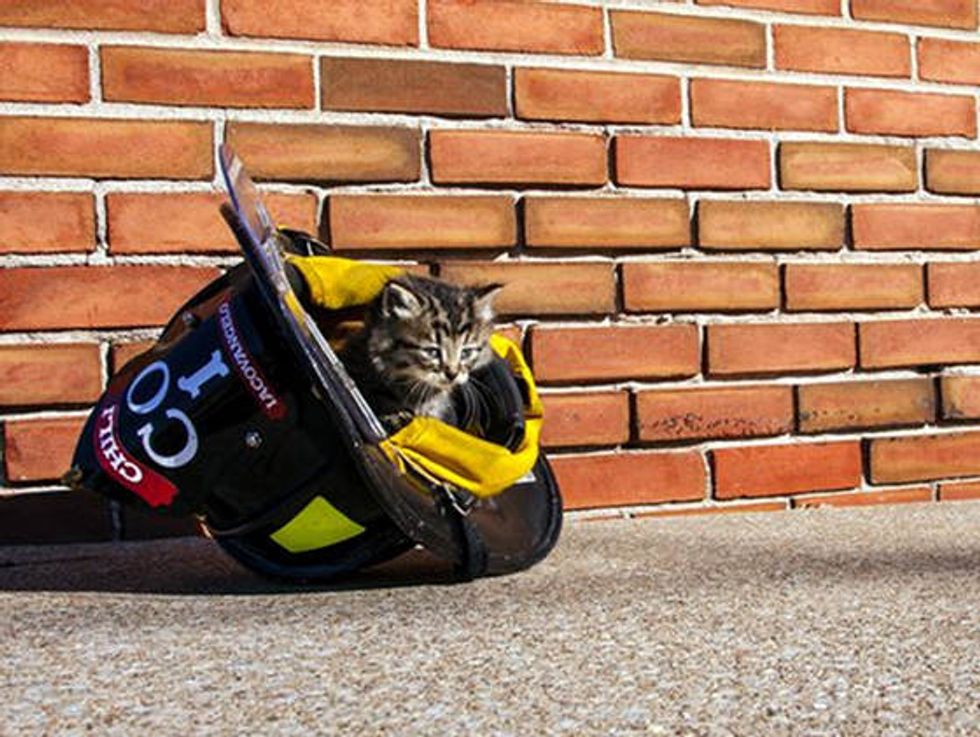 Source: D & C.