Meet Okaki! He was found a little orphan. After he was given his first bottle, he couldn't have enough of it. From then on, when he saw his bottle, he demanded it!
 When he was introduced to his first bottle...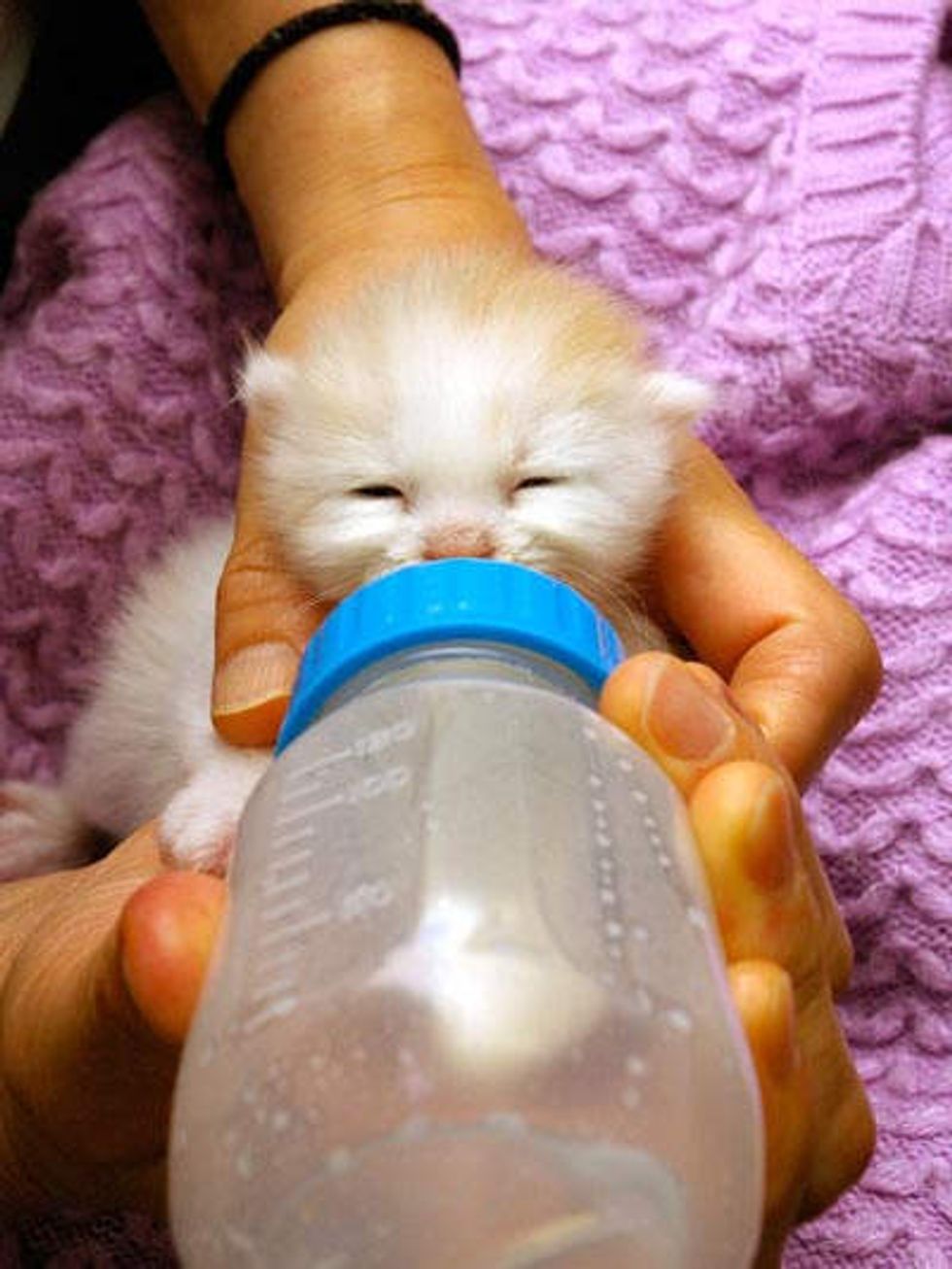 He grew, but didn't outgrow his bottle.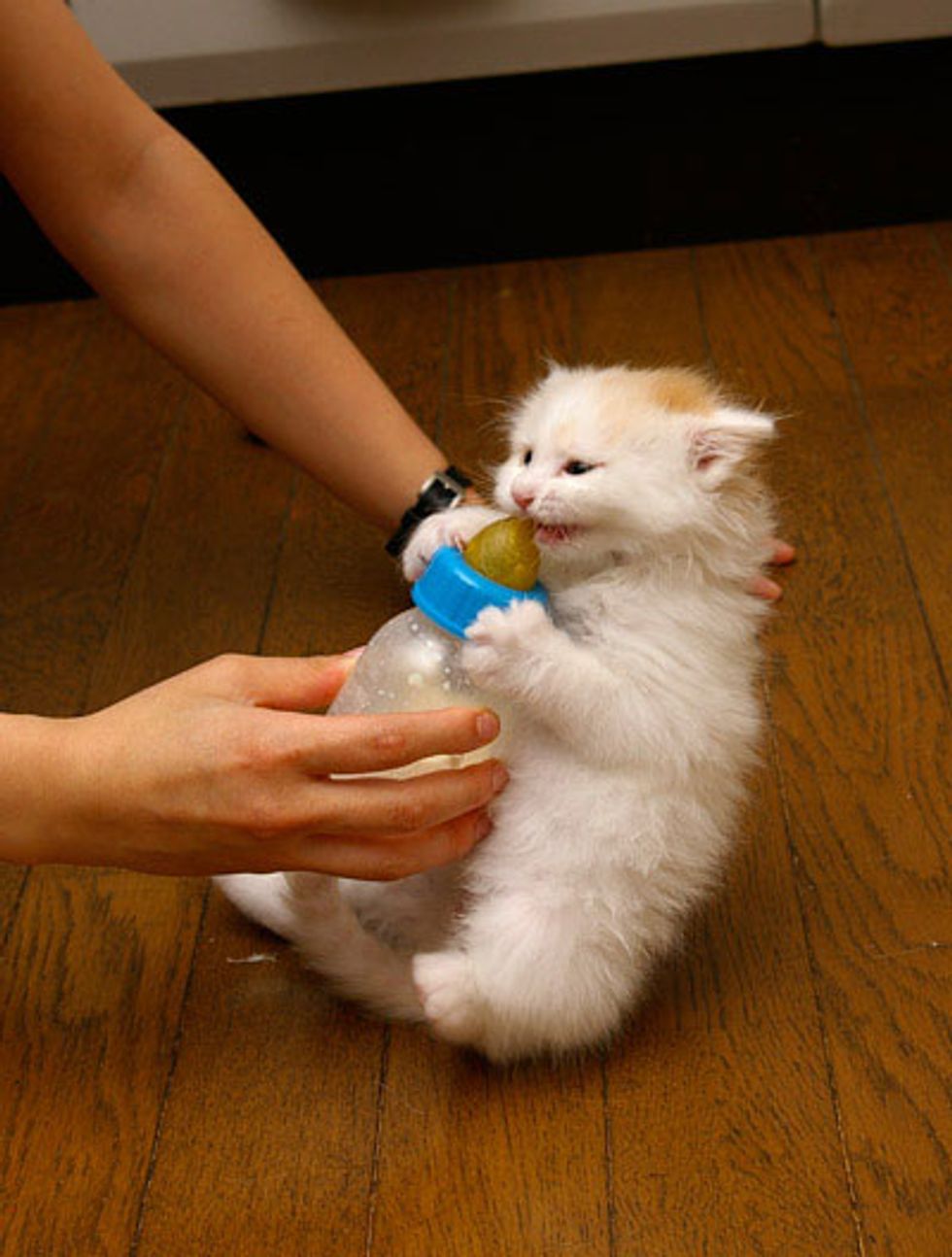 Happiness!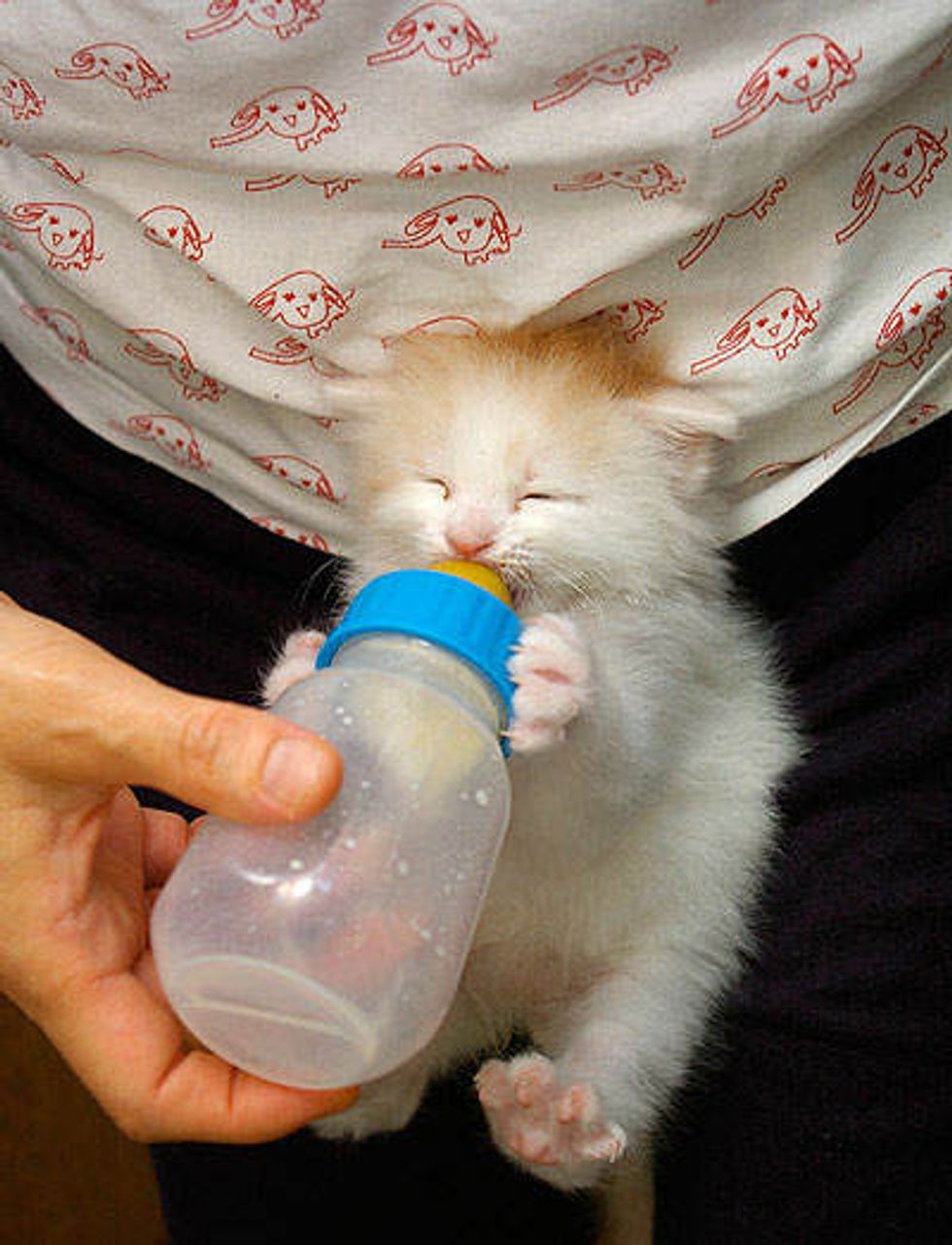 At another feeding time, he demands his bottle.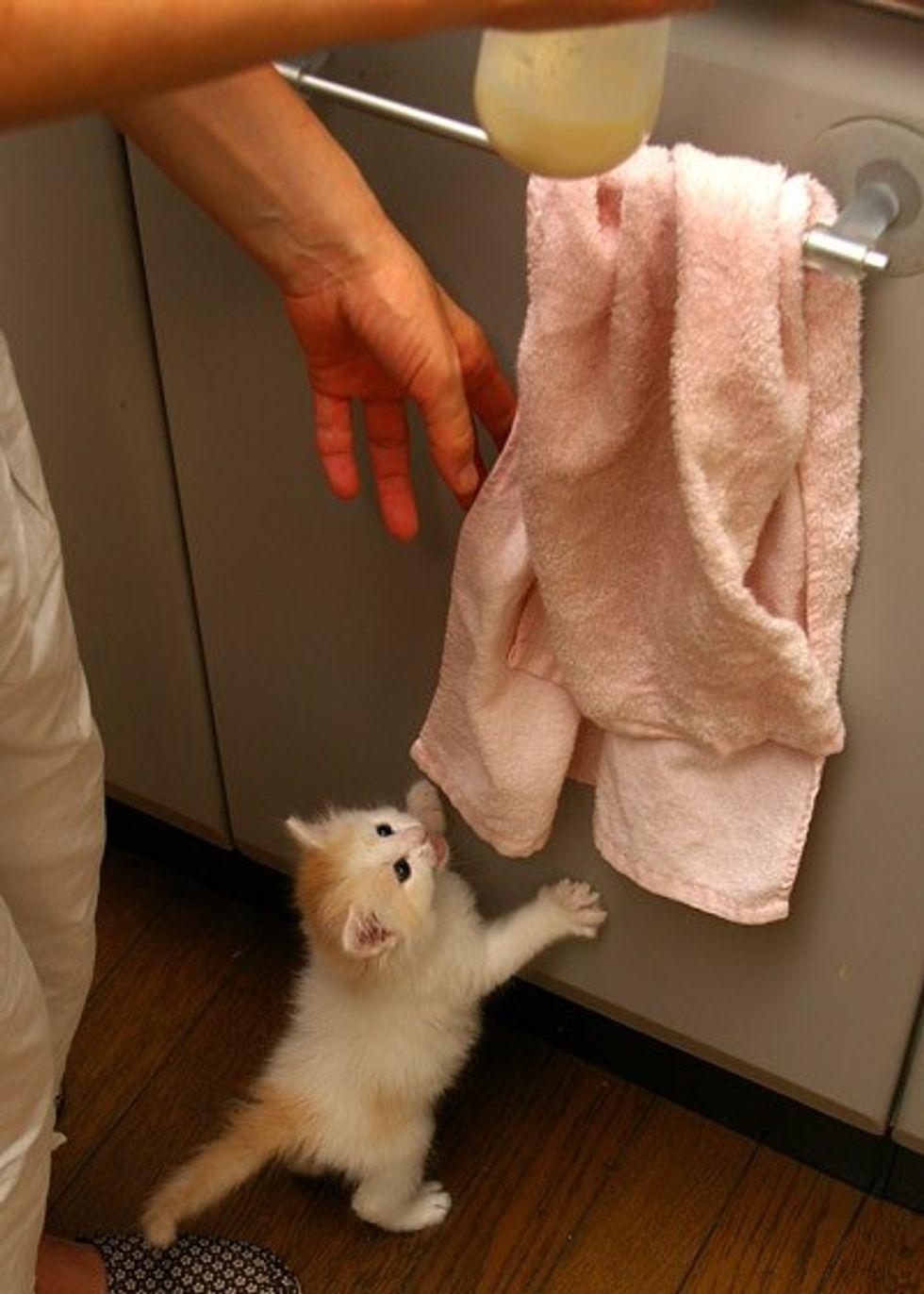 Nom nom  nom!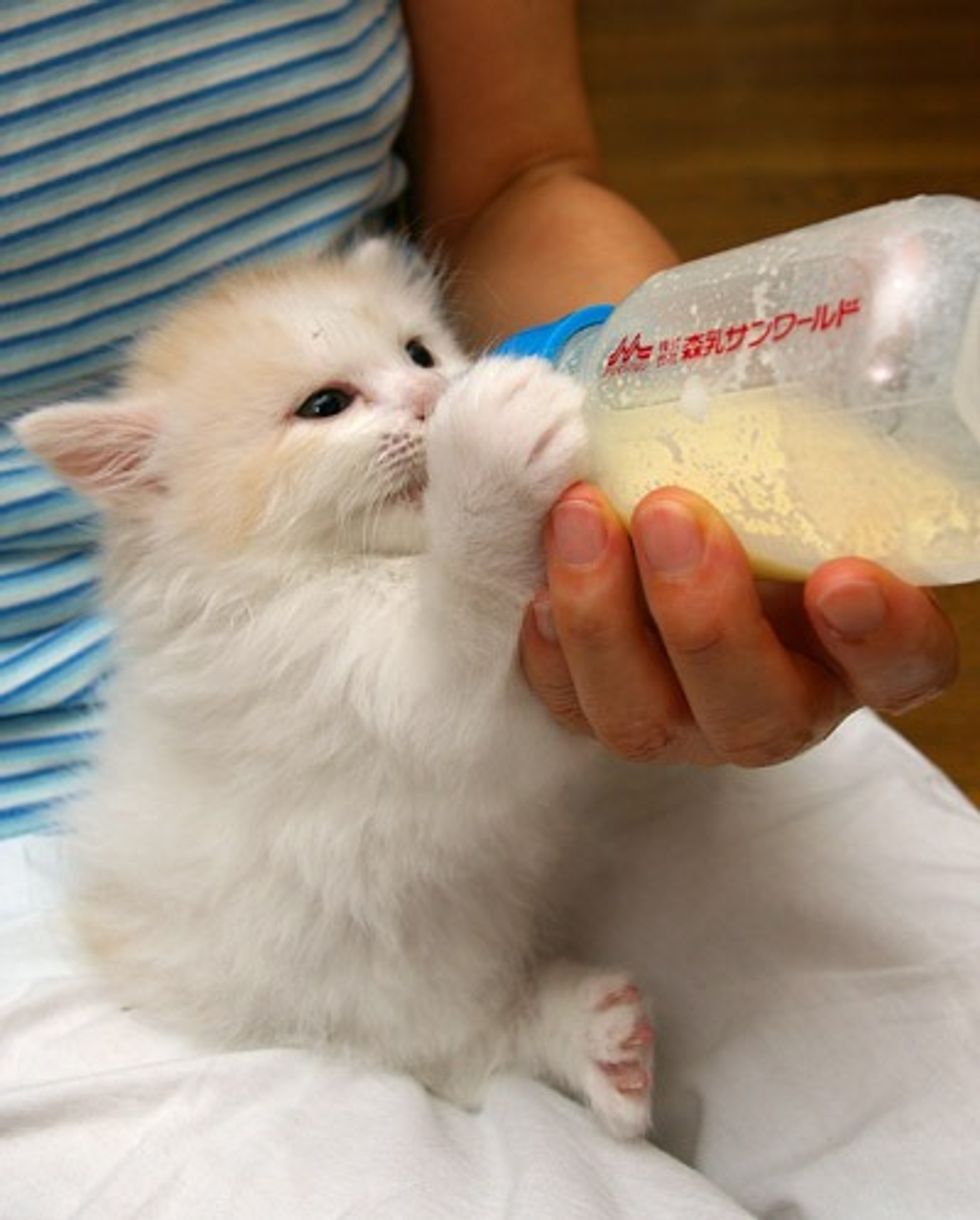 The bottle kitty has grown into a beautiful cat today.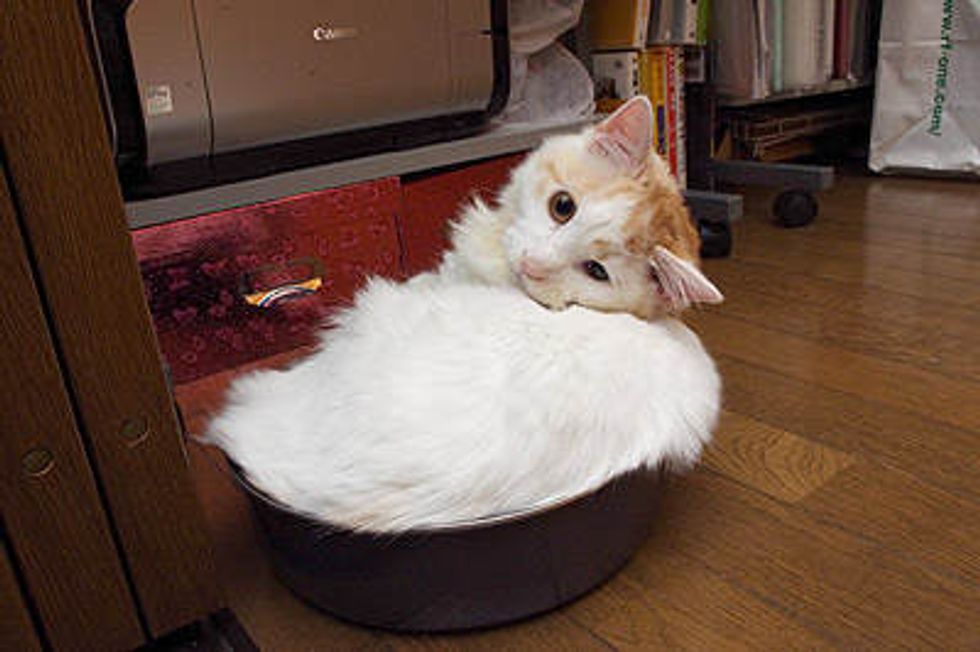 I can only imagine at every bottle time, it would look something like this... (watch video)
Photos by Kachimo.