Kitty passes out on his human dad's arm after feeding. "It has always cracked me up how kitties can just totally crash like that with someone they trust," said the human dad via reddit.
"My kitten that has been bottle fed since he was 2 weeks old. He's a couple of years old now and is the sweetest cat in the world. He absolutely loves everyone, and never scratches."
They have been bottle feeding him since 2 weeks old...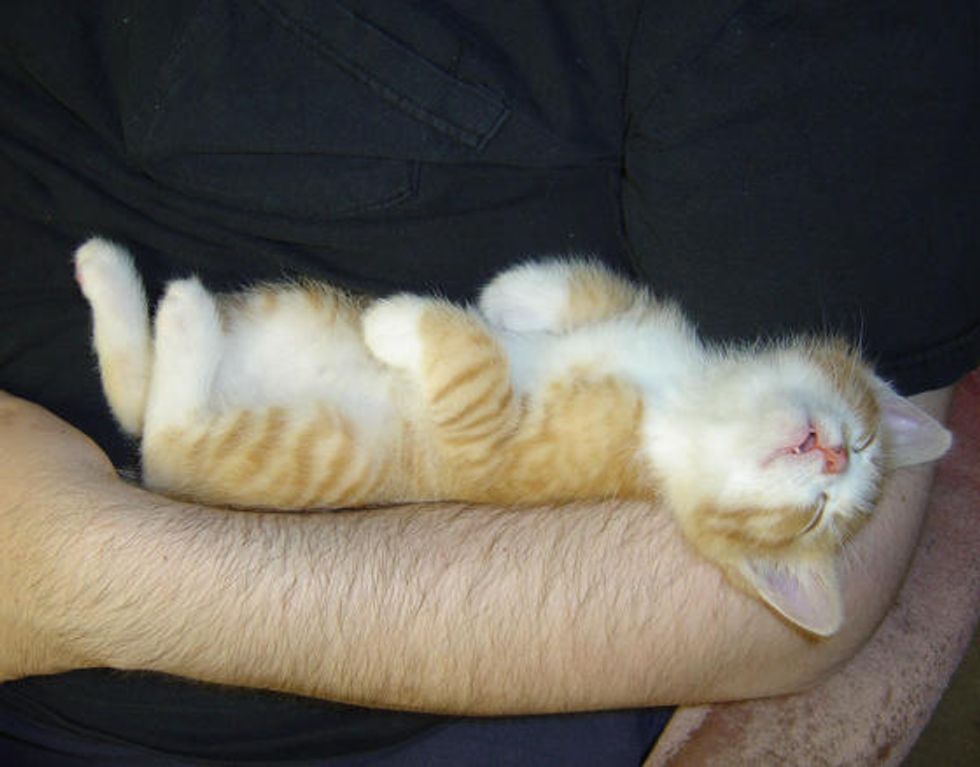 All grown up, snuggling with his brother (he's on the right)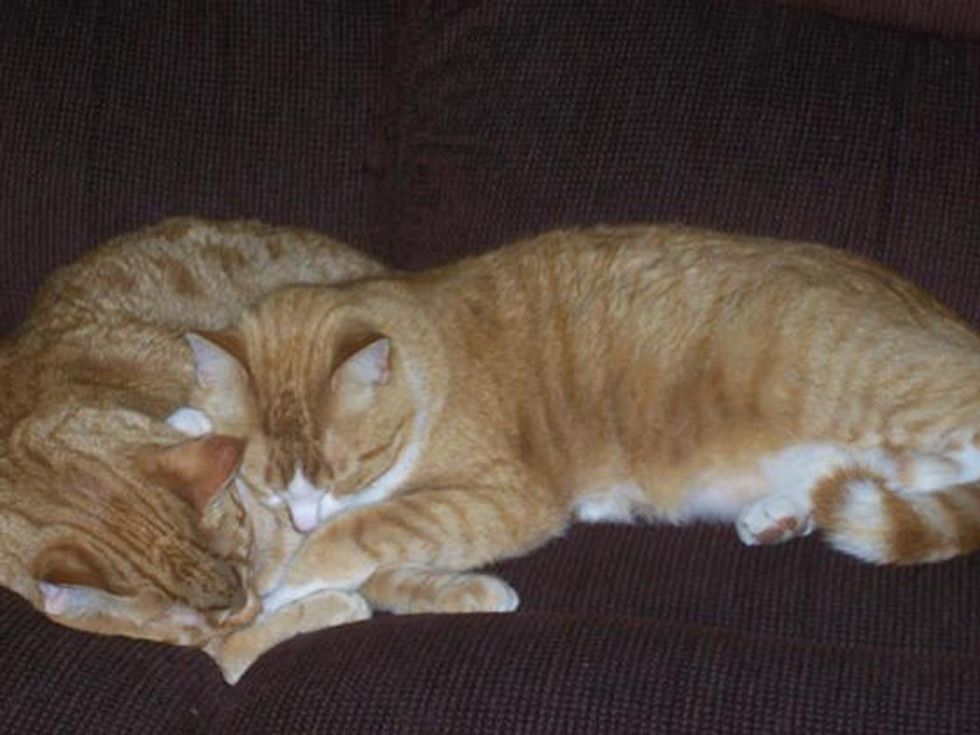 Photos via reddit.