Clark Kent the kitty is a supercat who has gone through quite a journey. He has deformity but this kitty has resilience like no other.
"Twelve week old, Super Kitten had a pectus excavatum surgery six weeks ago! His deformity is pretty extreme and he was starting to show significant clinical signs. His heart was being displaced and his respiratory rate was increased. One of our vets placed a sternal splint to reshape his little rib cage. The surgery was successful," reported Last Chance Animal Rescue in Maryland. They made a little superman outfit with his cast to show how resilient and happy this little one was throughout the entire treatment. He became the inspiration in the shelter. They all see him as the little superman who keeps everyone's spirit up with his face which simply lights up the room.
Today superkitten is cast free, fully recovered and is ready for his forever loving home. [We just got updates on Superkitten, see below]
Superkitten ready to save the world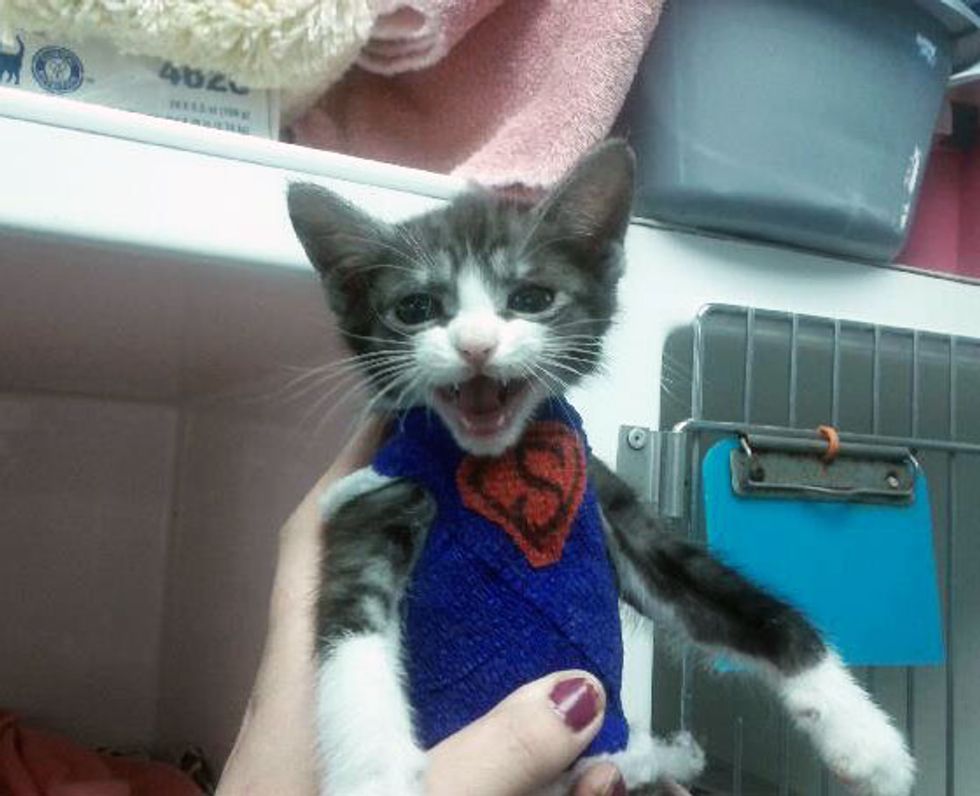 Power naps!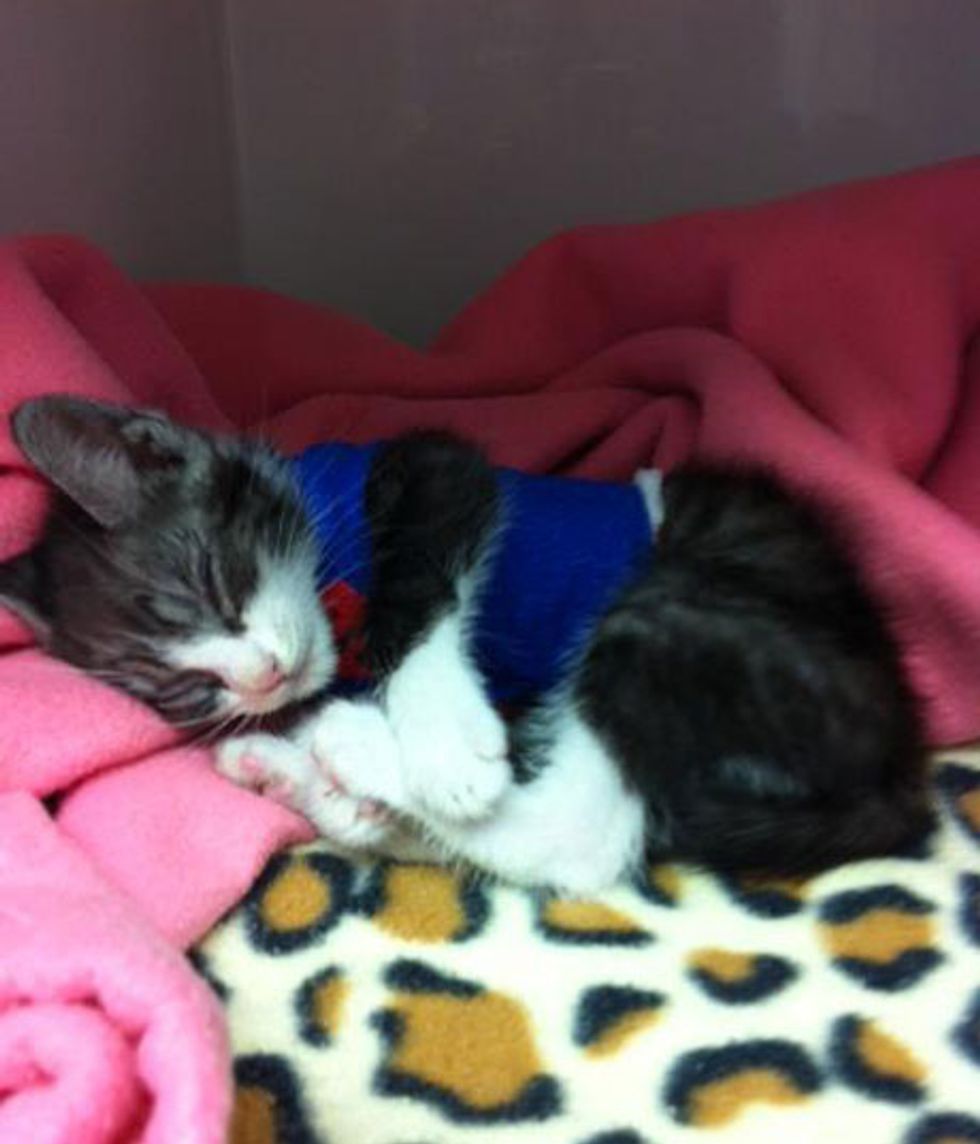 Superkitten getting better everyday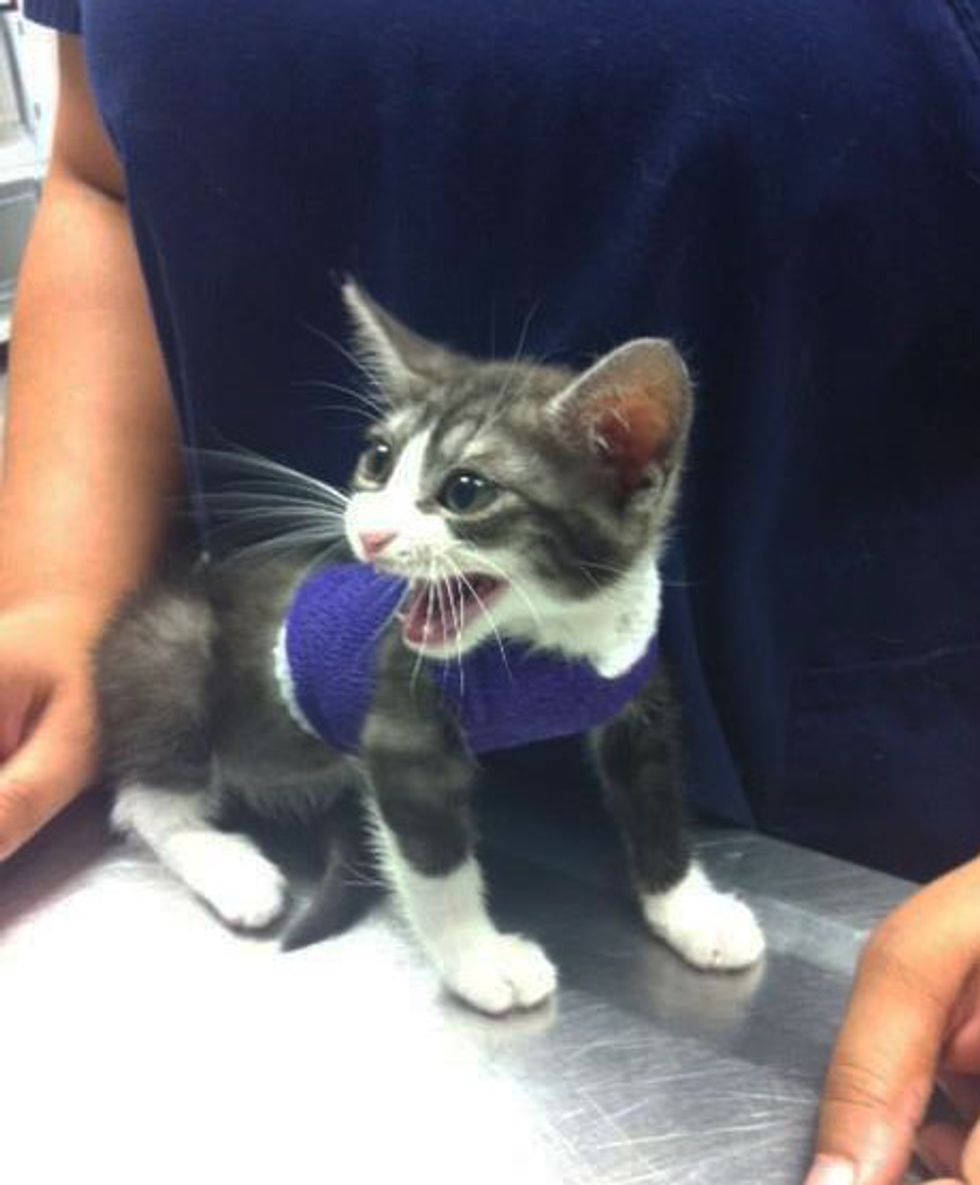 His new buddy is an Lcar rescue staff member and an experienced foster that loves kittens!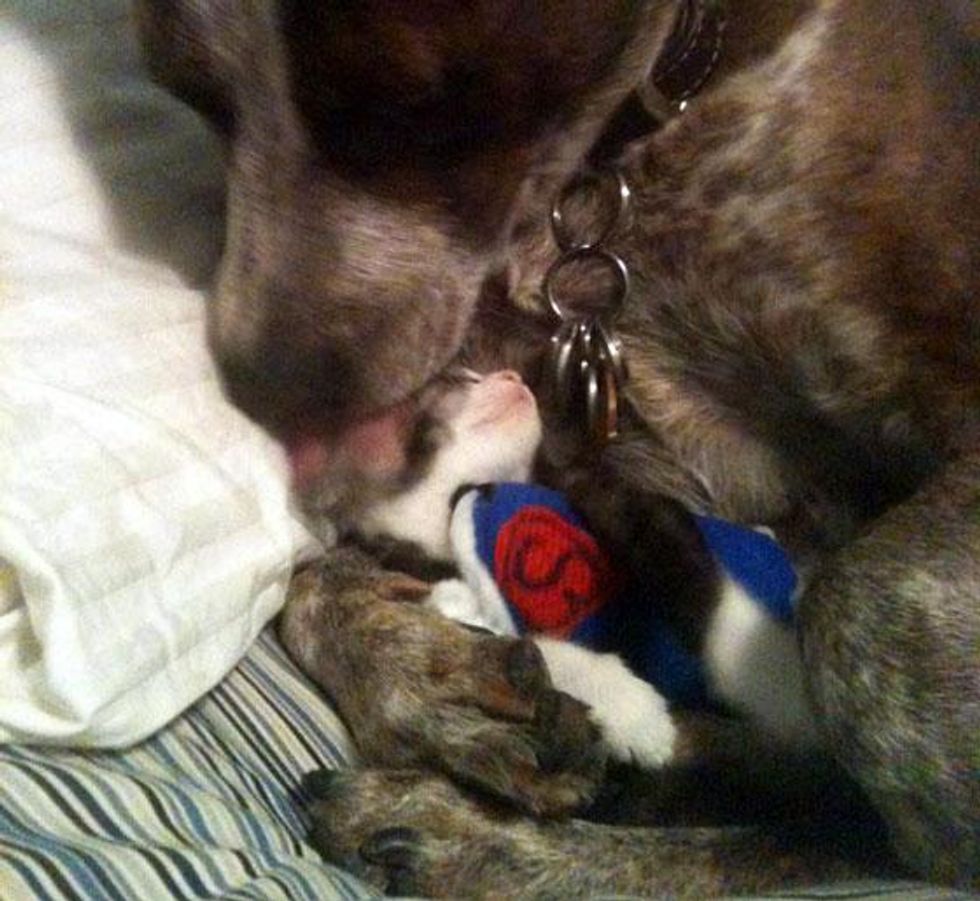 No more cast. Superkitten is ready for his forever home.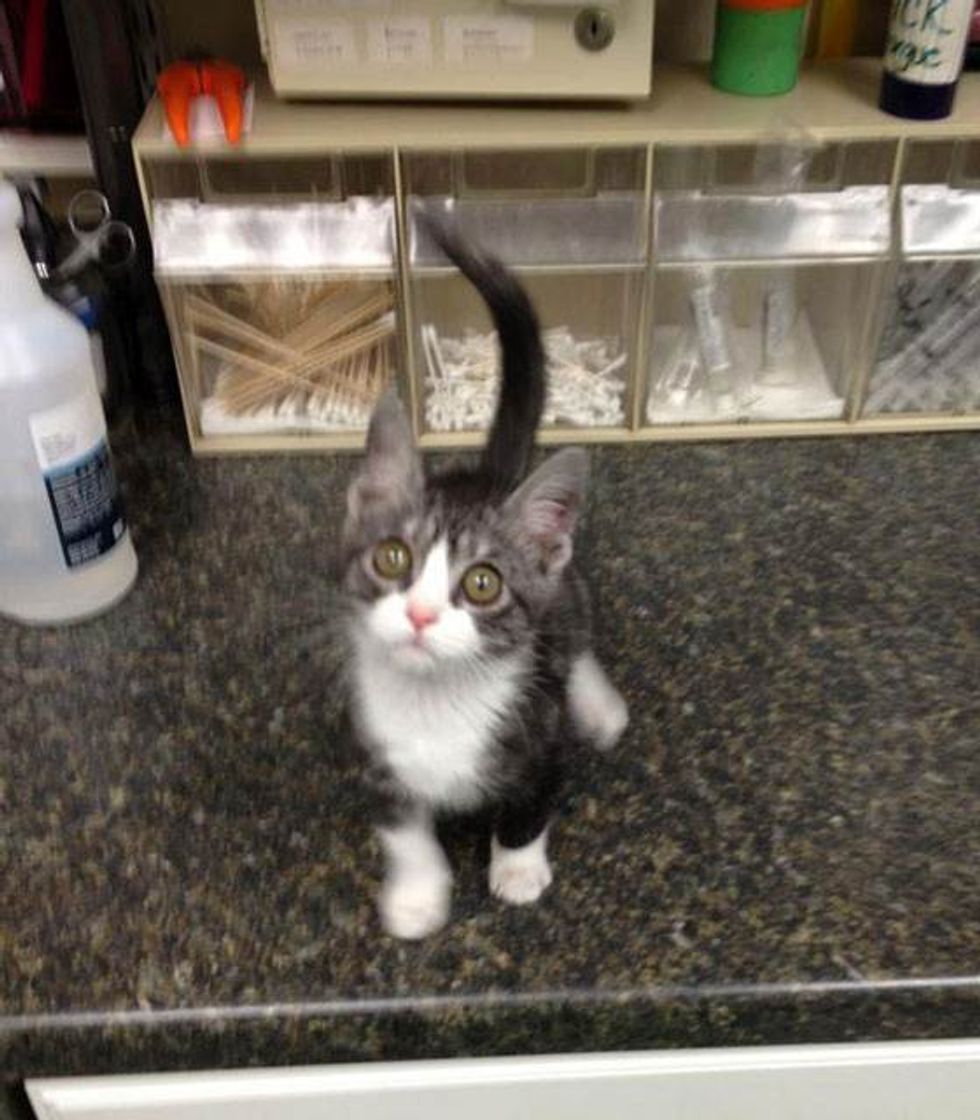 "Gimme!"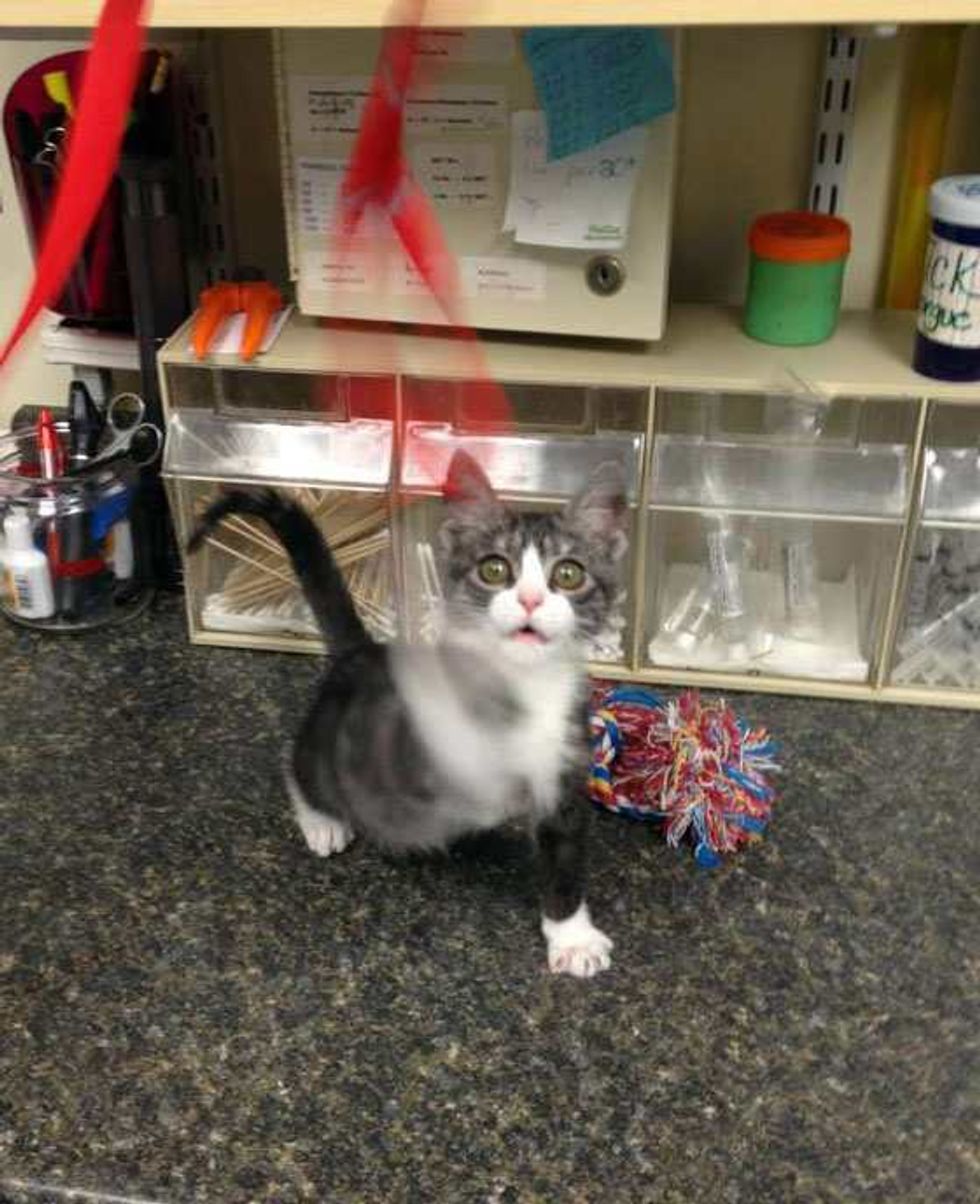 Updates [July 6]: Superkitten is going to his forever home today! Yay!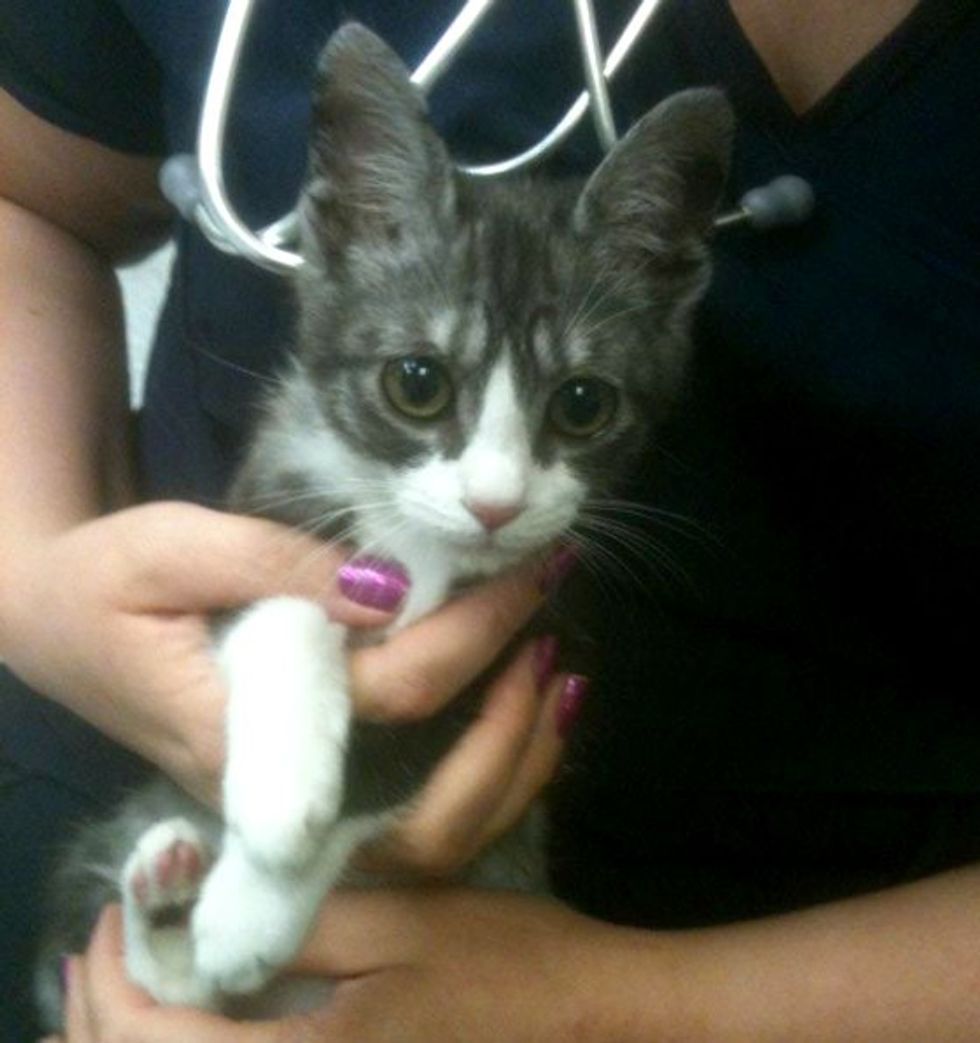 Photos by Last Chance Animal Rescue (facebook).