A couple decided to give a shelter cat a special gift this Christmas. They found Leela who has one eye and a permanent wink. It was love at first sight.
They named her Leela after a character from Futurama.
"My girlfriend fell in love as soon as she saw her at the shelter and now she won't stop running around. She's perfect." (reddit)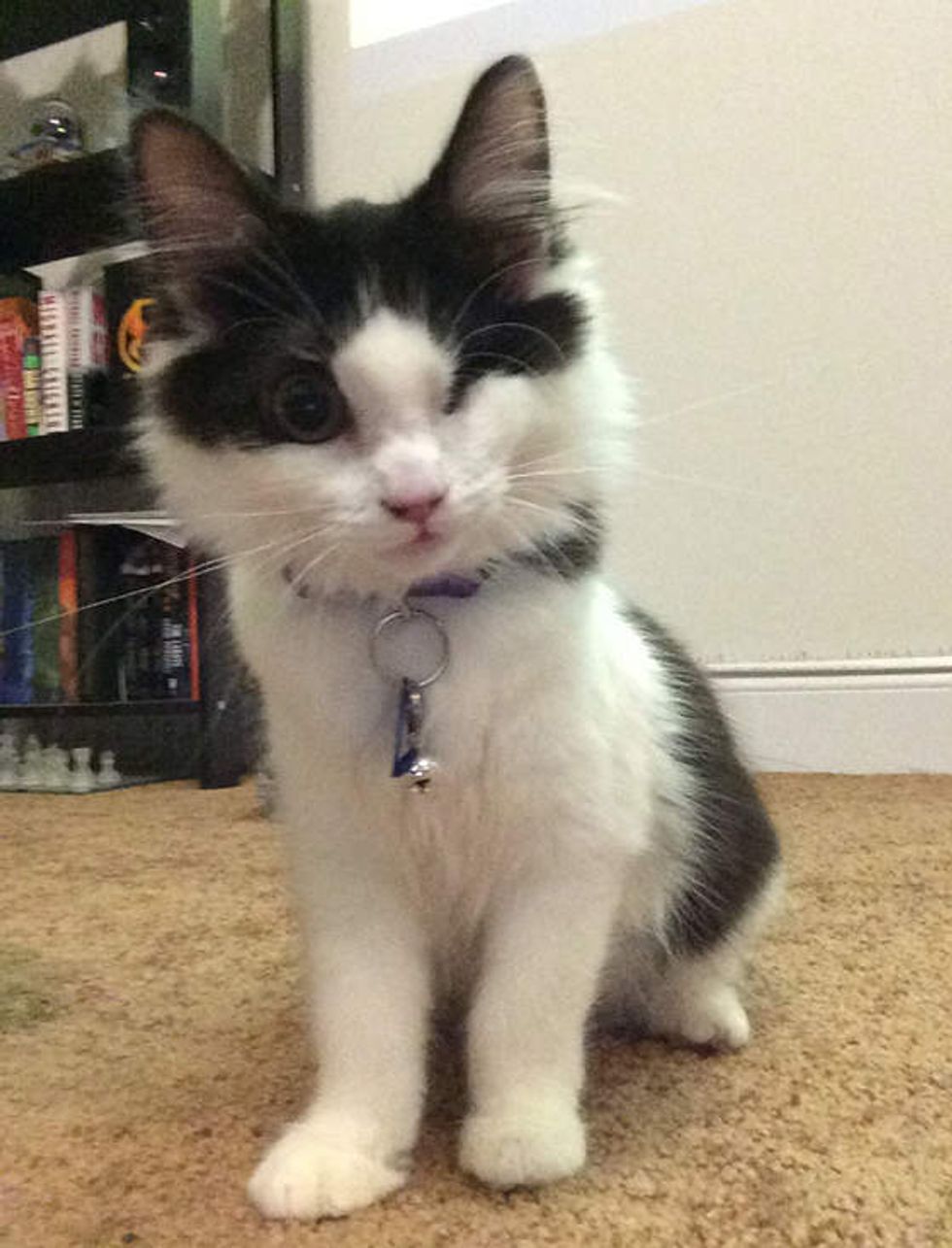 Photo via reddit.