It was an early morning on July 7th. Qiu Q. was on his way home where he came across a tiny white kitten wandering by herself. "It must be fate... She was most likely left behind. According to the vet, she was around 20 plus days old at the time. Today she is over a month old," said Qiu via poco.net.
They weren't sure if the little kitten would make it. "I fed her one sip at a time. She really pulled through. Now I am just thrilled to see her running and jumping around," Qiu added.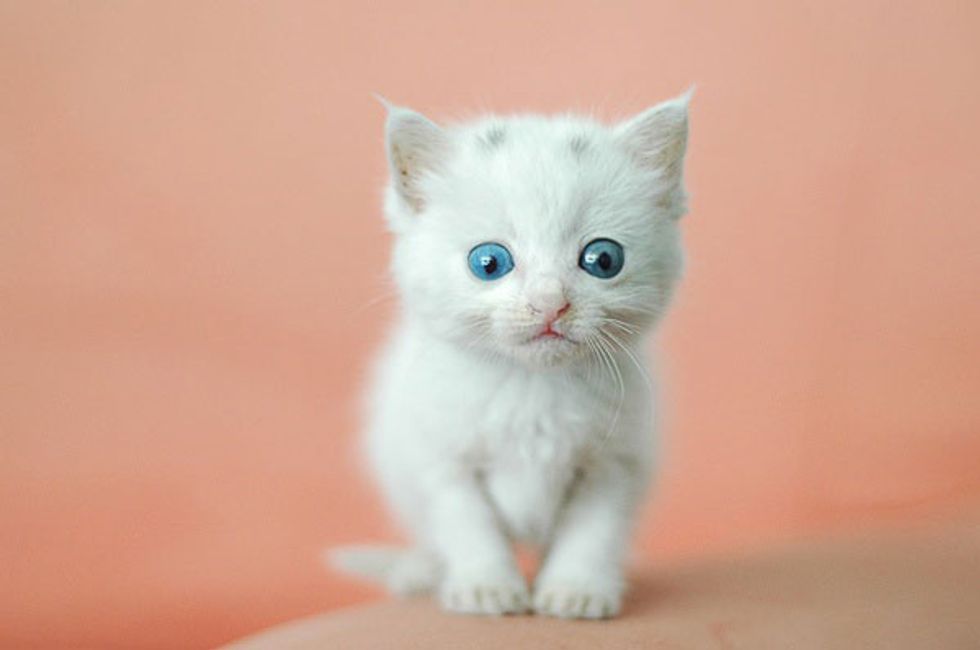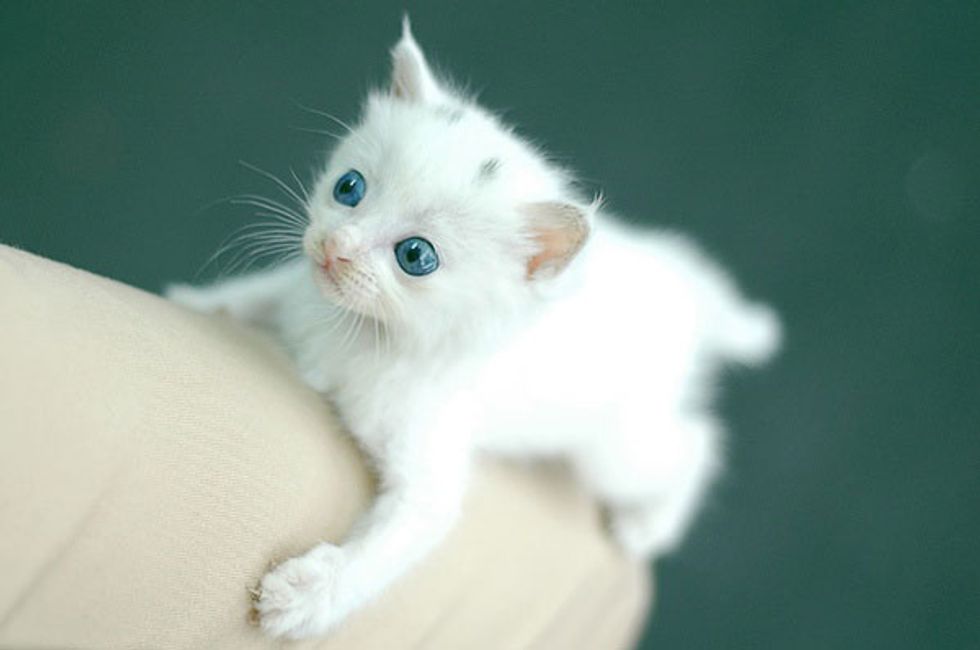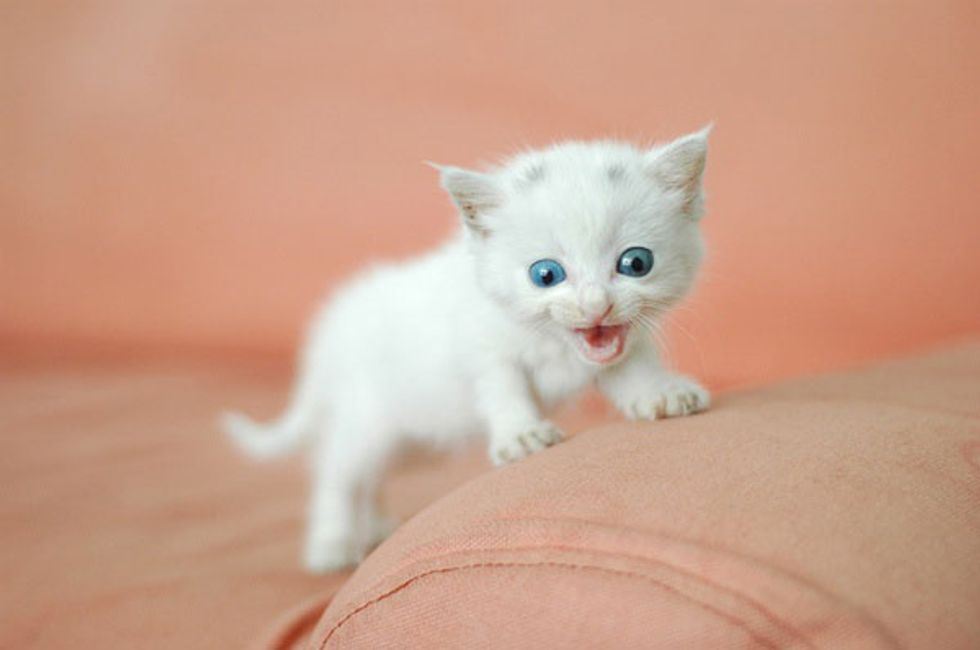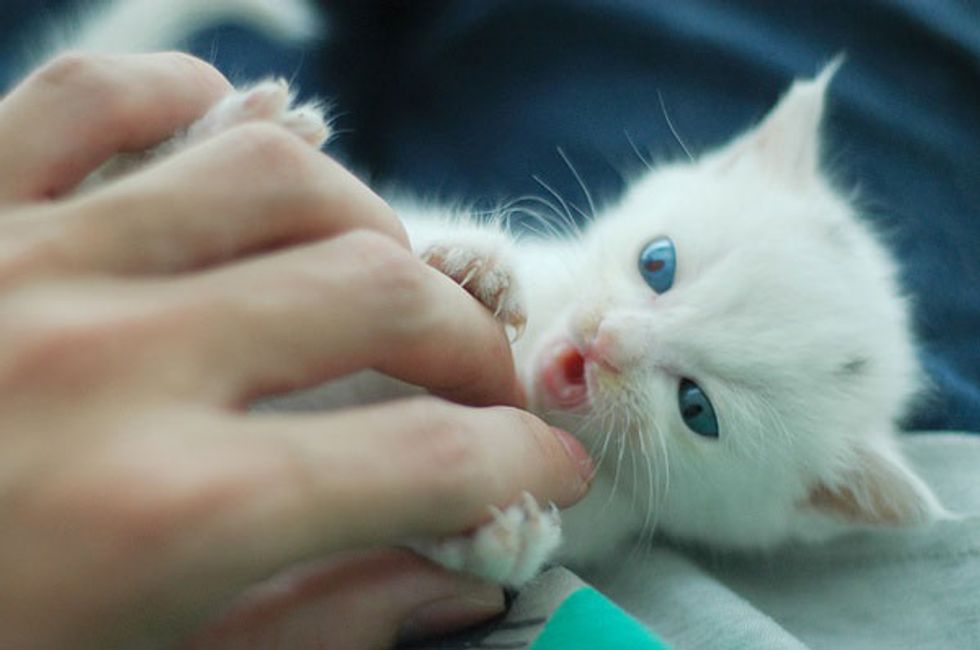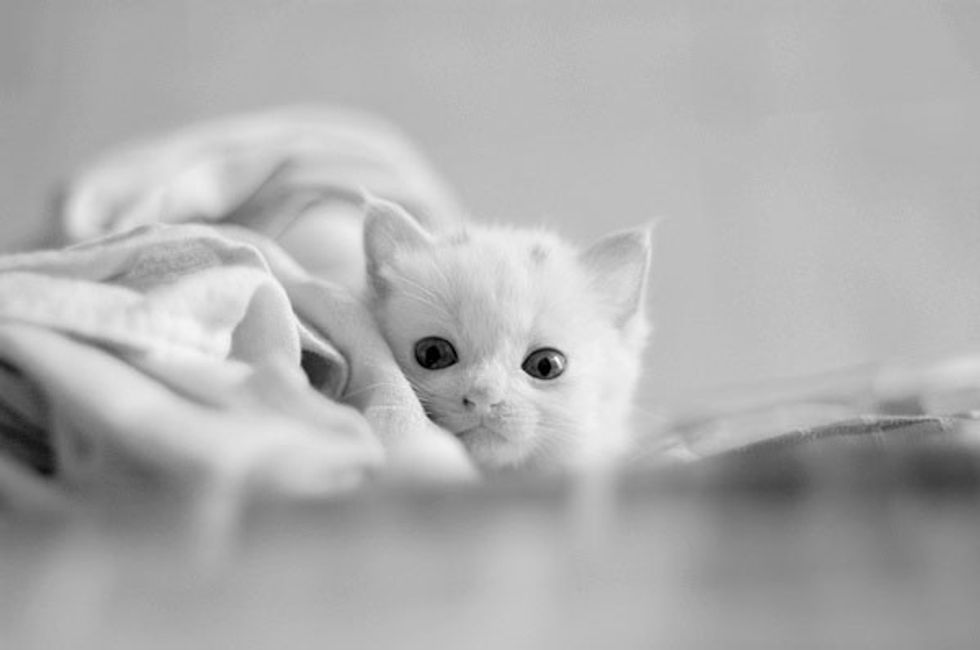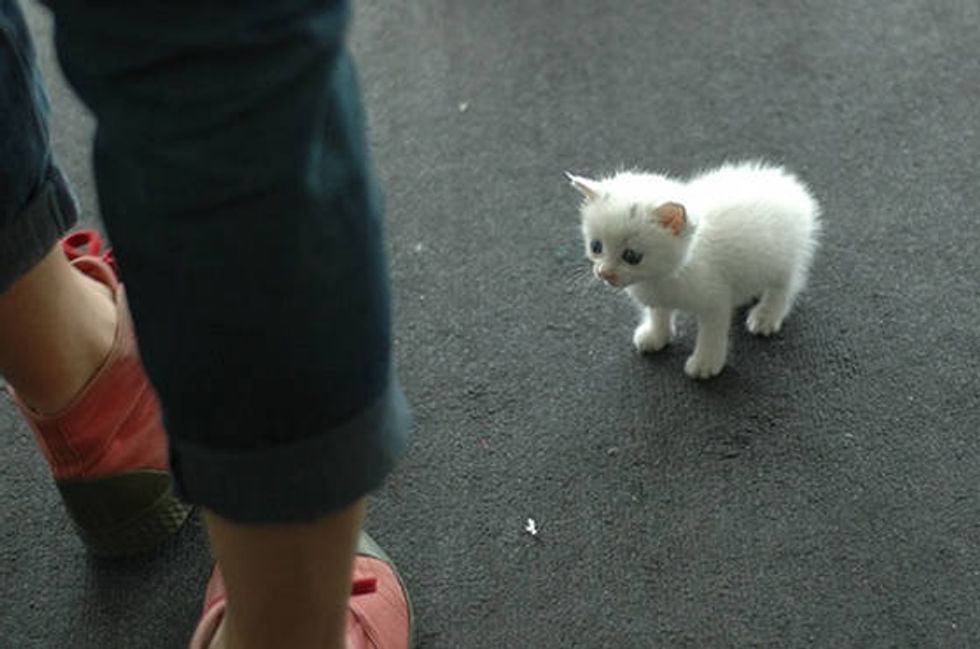 Thanks to ©Qiu Q. for giving the little buddy a second chance at life.