Coco the cat mama loves her kittens, all seven of them, and she showers them with lots of hugs. This shows sweet moments of motherly love and the care and affection that goes into being a cat mama.
[Scroll down for video]
Coco trying to hug all her 7 little babies. She's a very sweet mom.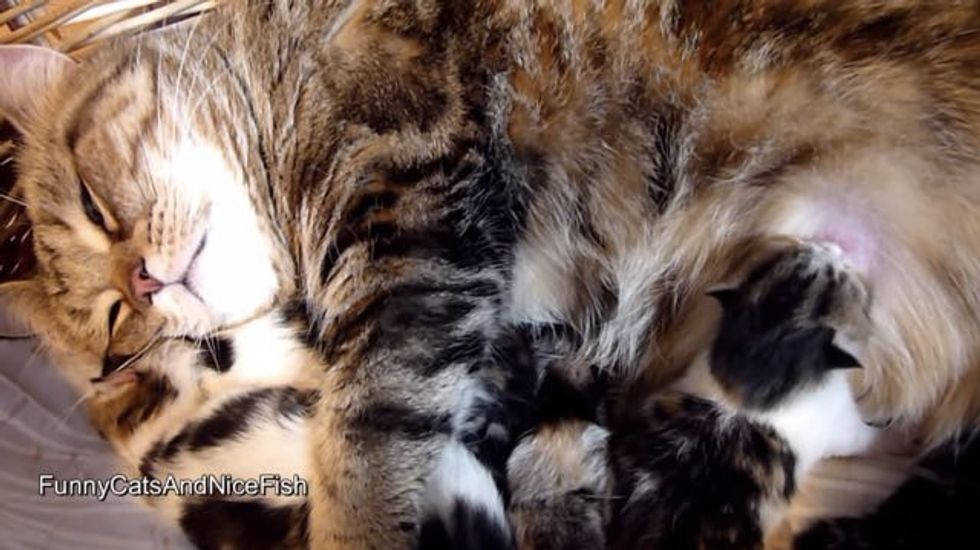 Watch this cute video:
Mama gently cuddles her little kittens while they are nursing away.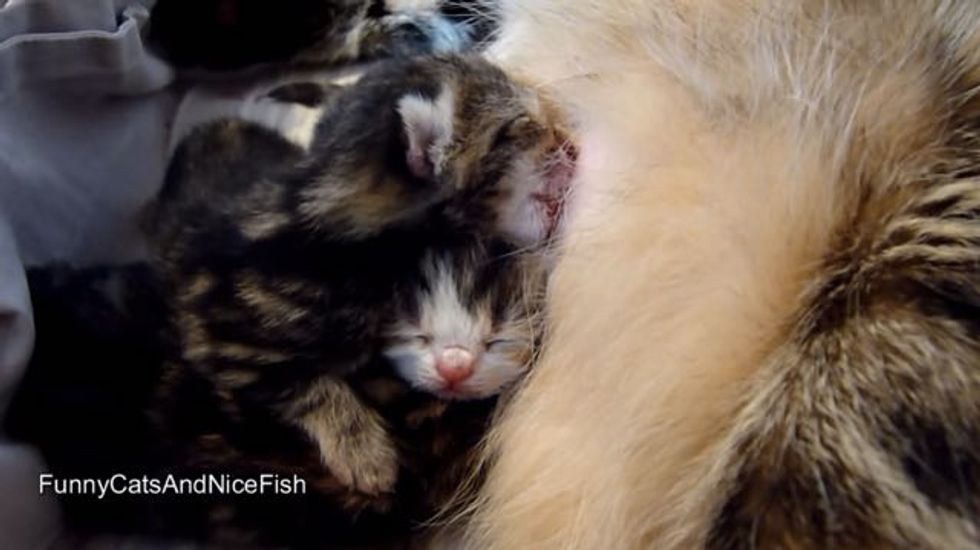 A mom's love is unconditional.