It was pouring rain with severe weather that resembled a hurricane, when Dennis McDonald, a 45-year-old truck driver from British Columbia, and his passenger spotted a cat lying on the road motionless.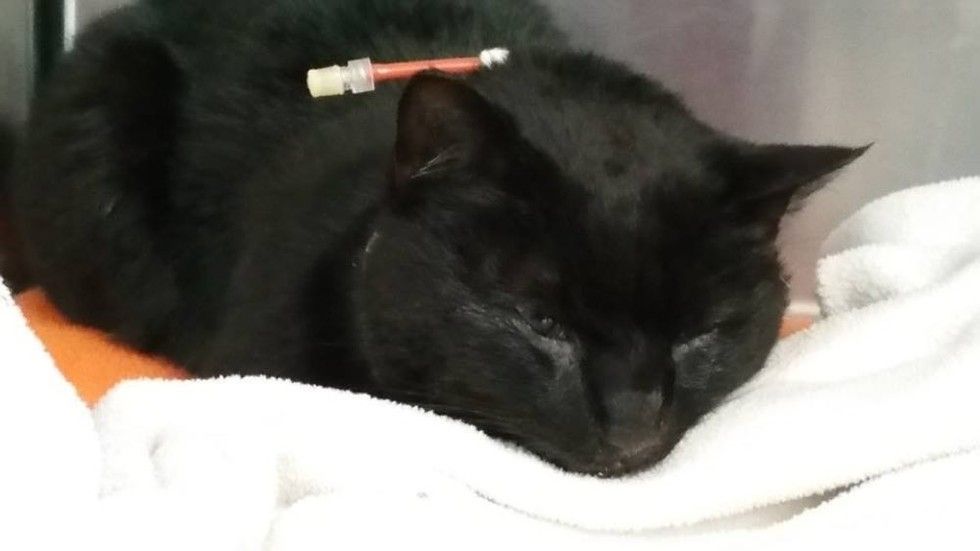 Photo: Dennis McDonald
McDonald, who has two cats of his own, was terribly saddened by what he saw. He immediately turned around his truck. "I knew I couldn't carry on with my day if I hadn't gone back," McDonald told the Dodo.

By the time he drove back to save the cat, another motorist also came to check on the poor animal. They realized the cat was in rough shape with a broken neck or back due to a car accident. As soon as they saw a sign of life in the cat, they knew they had to do everything they could to save the little feline.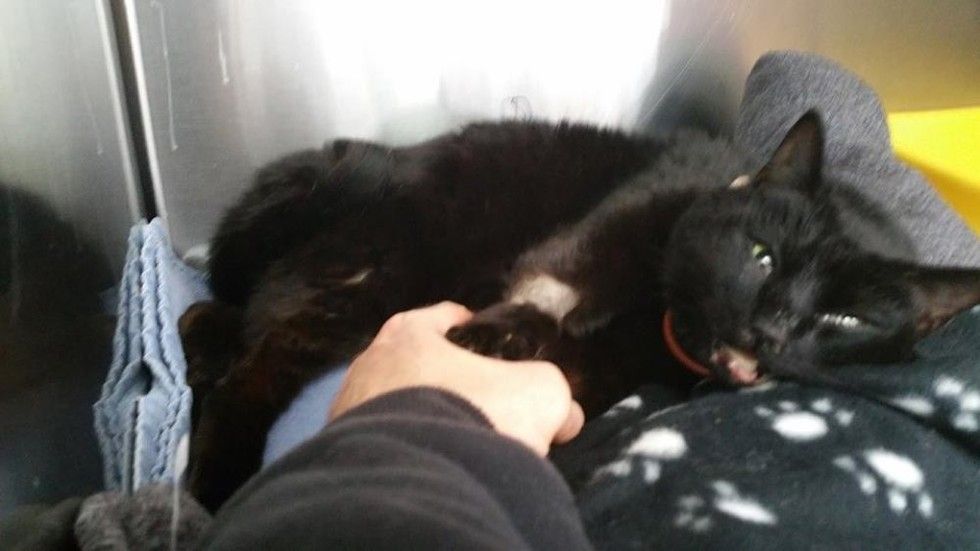 Photo: Dennis McDonald
McDonald received a box from the motorist to transport the cat in.

He drove to the Burnaby SPCA for help and told the staff that if no one came forward to claim the cat, he would be the first to adopt him.
He named the kitty Kevin aka BB-8 after the "Star Wars" robot according to the Dodo.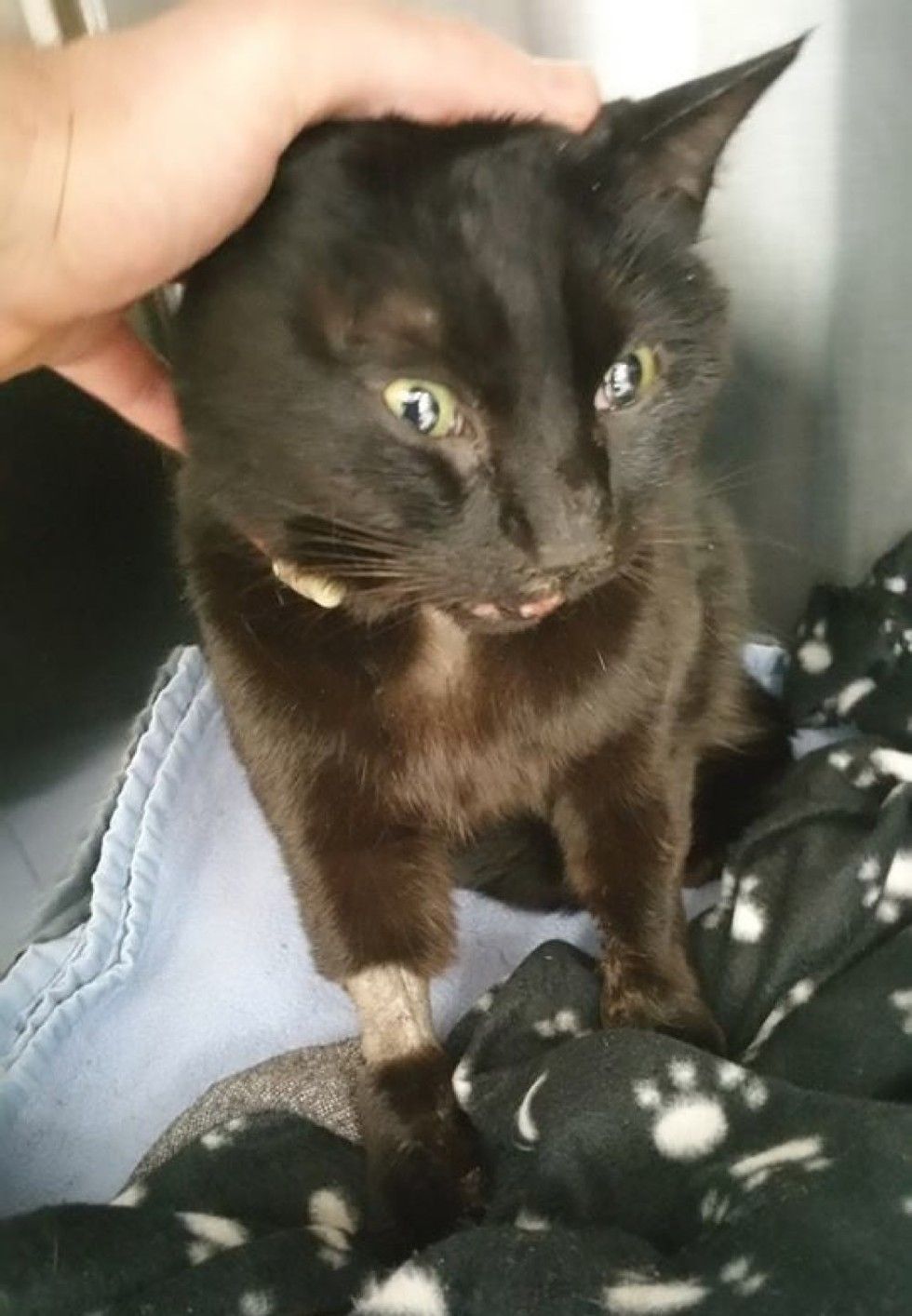 Photo: Dennis McDonald
The kitty had quite extensive injuries, but his will to live was amazing.

Three weeks after his dental surgery, BB-8 bounced back from near death. During recovery, McDonald made frequent trips to visit his fur buddy, keeping him company and bringing much-needed comfort.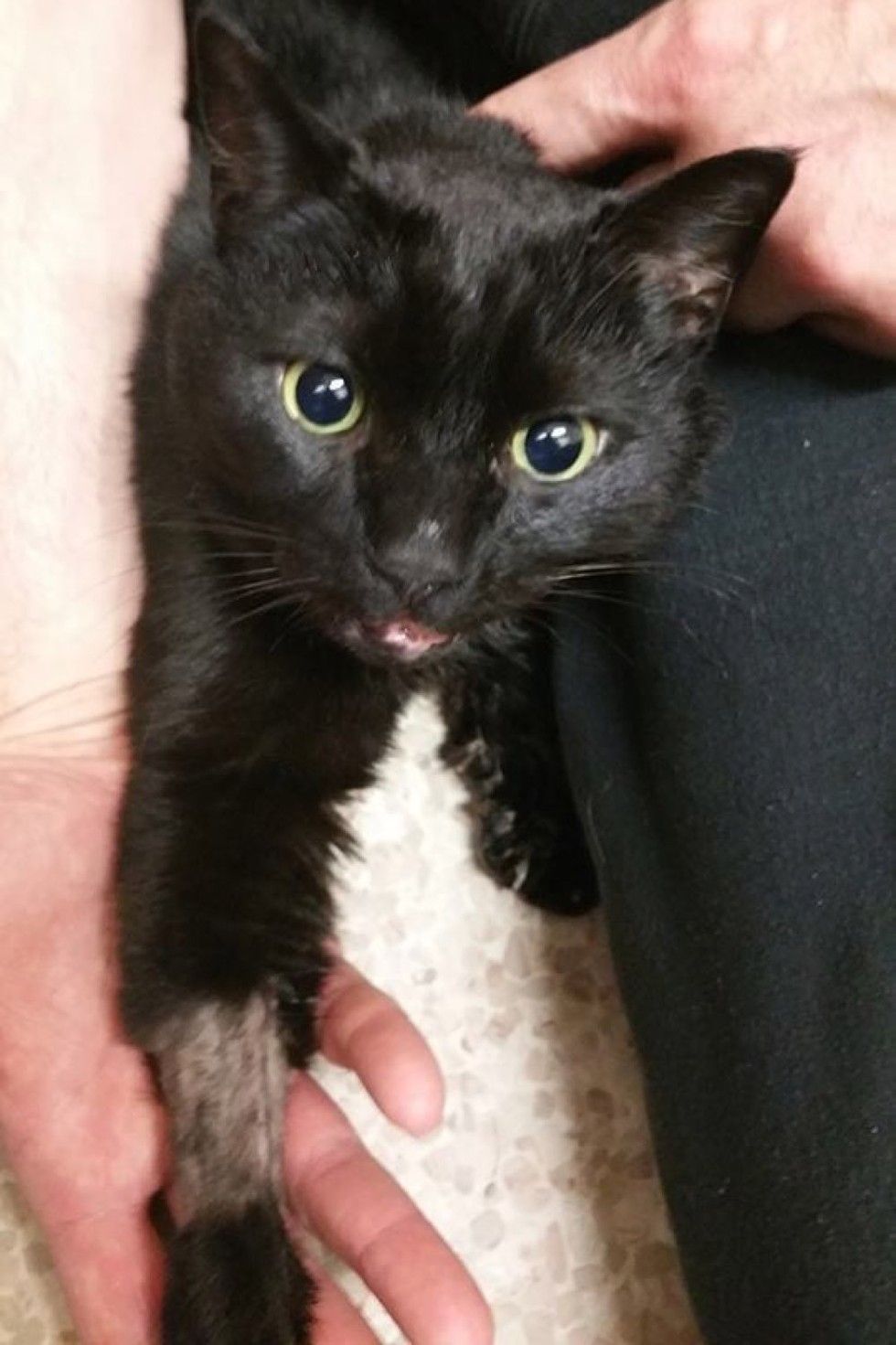 Photo: Dennis McDonald
They were able to trace back to the cat's original owner through an ear tattoo. It turns out that the the original owner gave away her cat to a neighbor, but they somehow lost him and hadn't seen him in a year.

"She was in a place where she couldn't do anything for him, so she surrendered him to the vet and me. That broke my heart into a million little pieces," McDonald said. (the Dodo)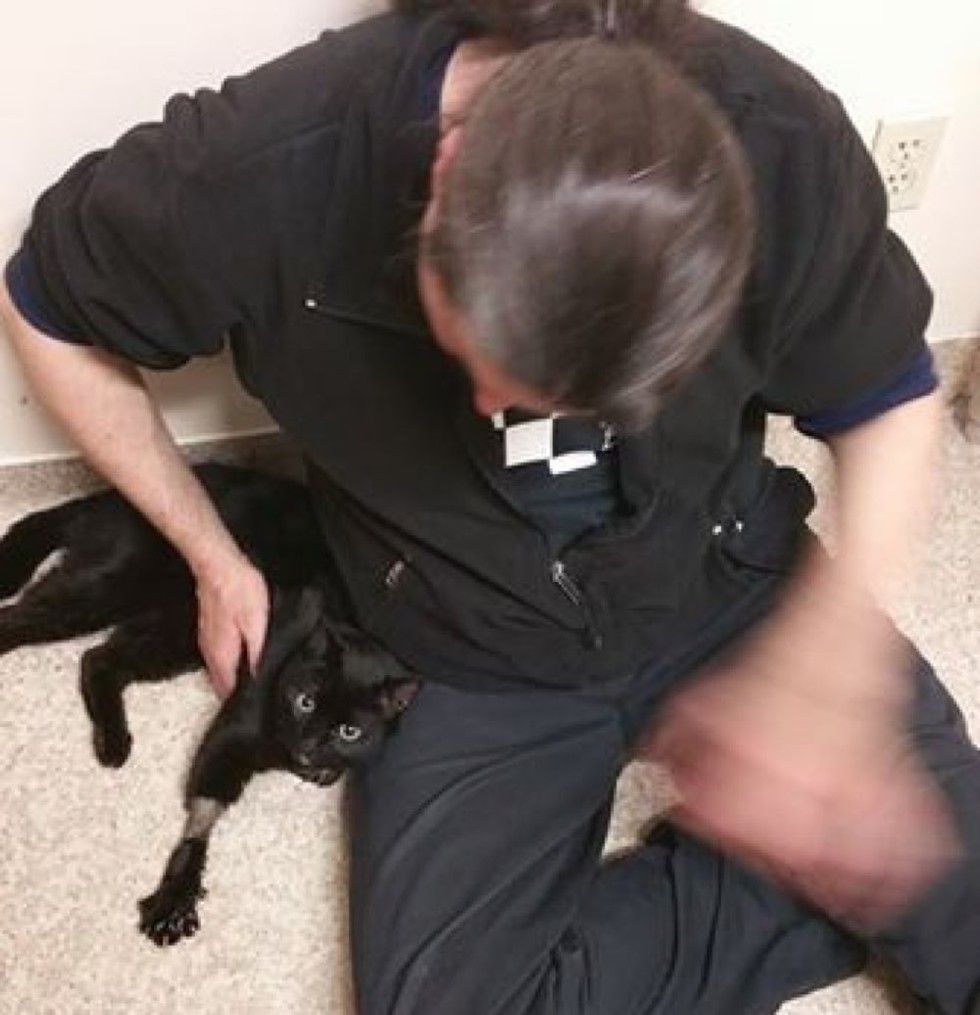 Photo: Dennis McDonald
The kitty is currently recovering at the vet and will leave with his new human once he's ready. He will have two other rescue siblings to play with at his new home.

McDonald is amazed by how resilient little BB-8 is throughout his ordeal.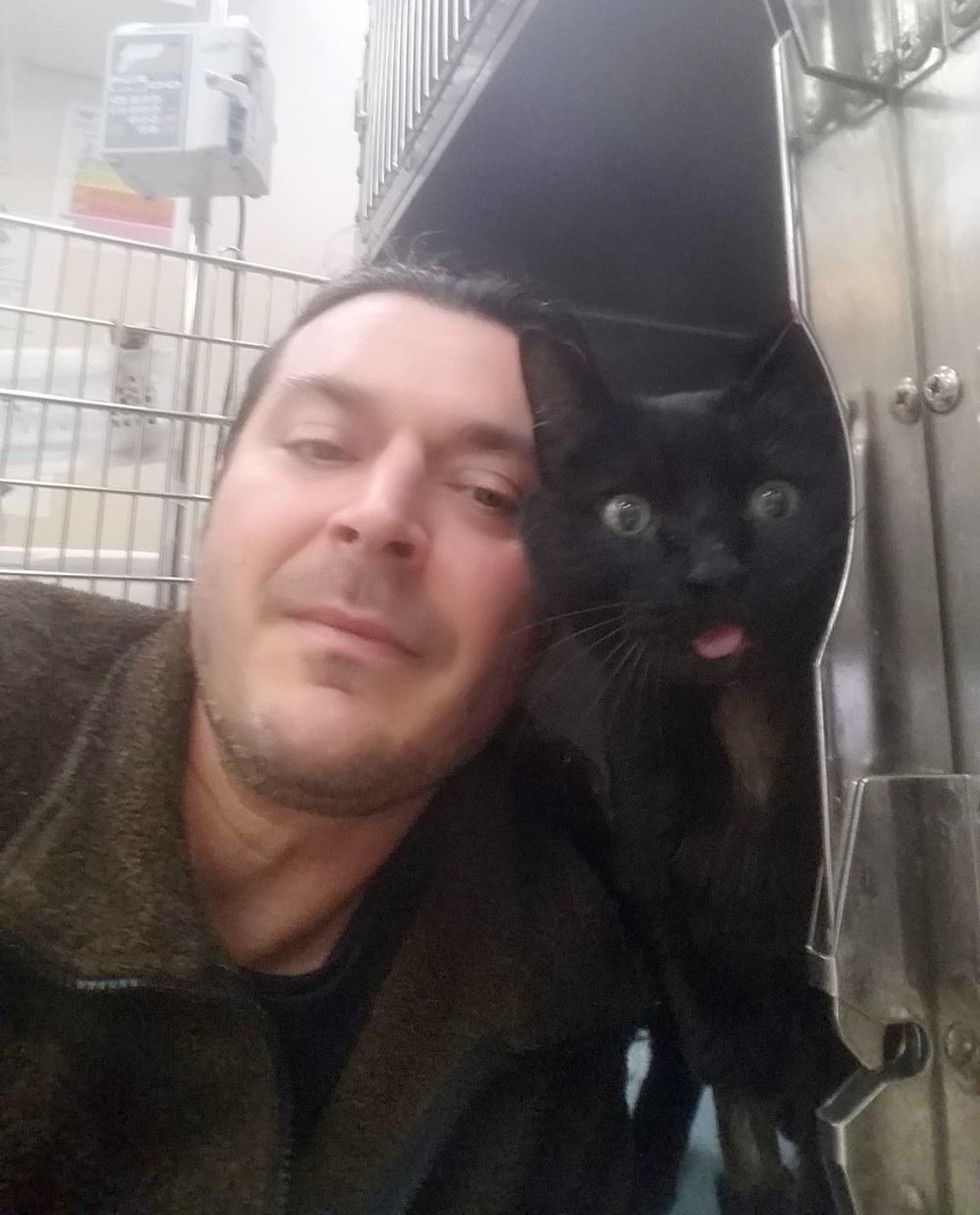 Photo: Dennis McDonald
"He is the most affectionate and grateful. Truly humbled at this guy's ability to move forward and put the pain behind him and focus the love."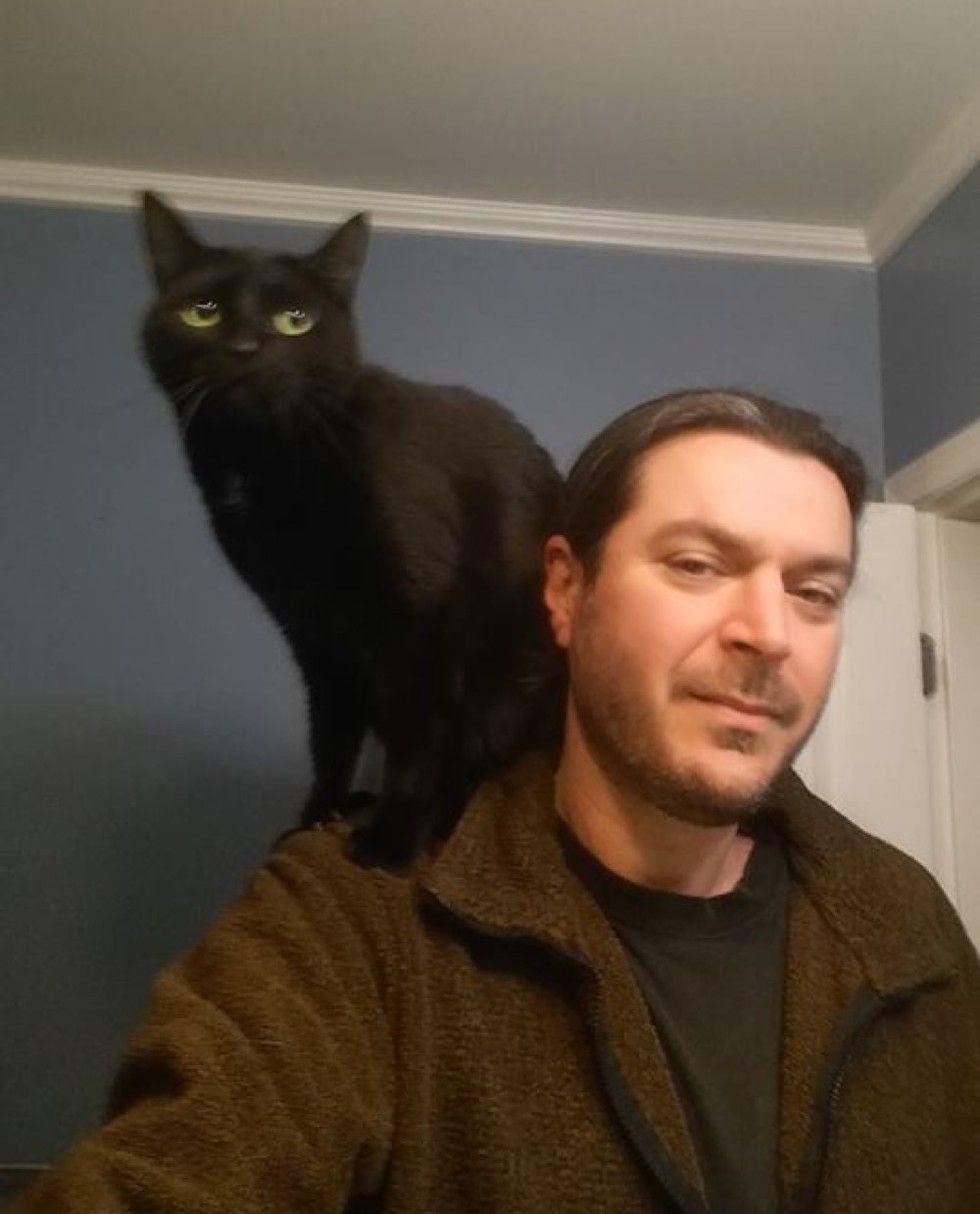 Photo: Dennis McDonald
Watch the story in this video:

Share this amazing story with your friends!