Moo the barn cat is babysitting two very bouncy and hoppy kids. Moo is always ready to offer the baby goats some snuggles any time they want to take a break from all the hoppin' and bouncin'.
[Scroll down for video]
Meet Moo the barn cat! She helps her humans take care of things at the farm.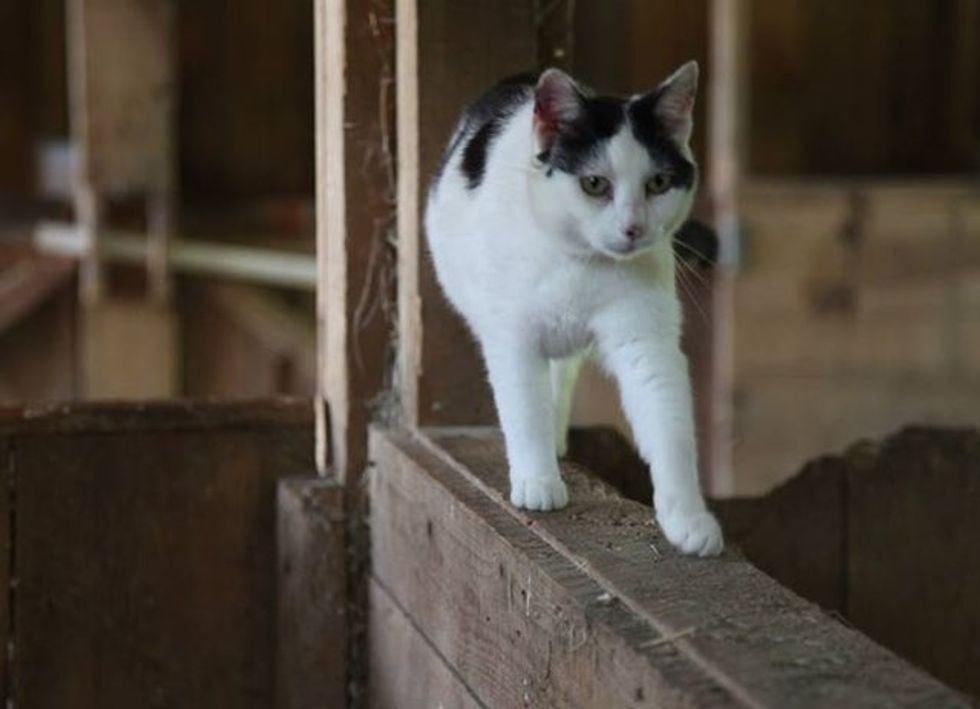 Moo checking on her kids. They are finally bigger than her!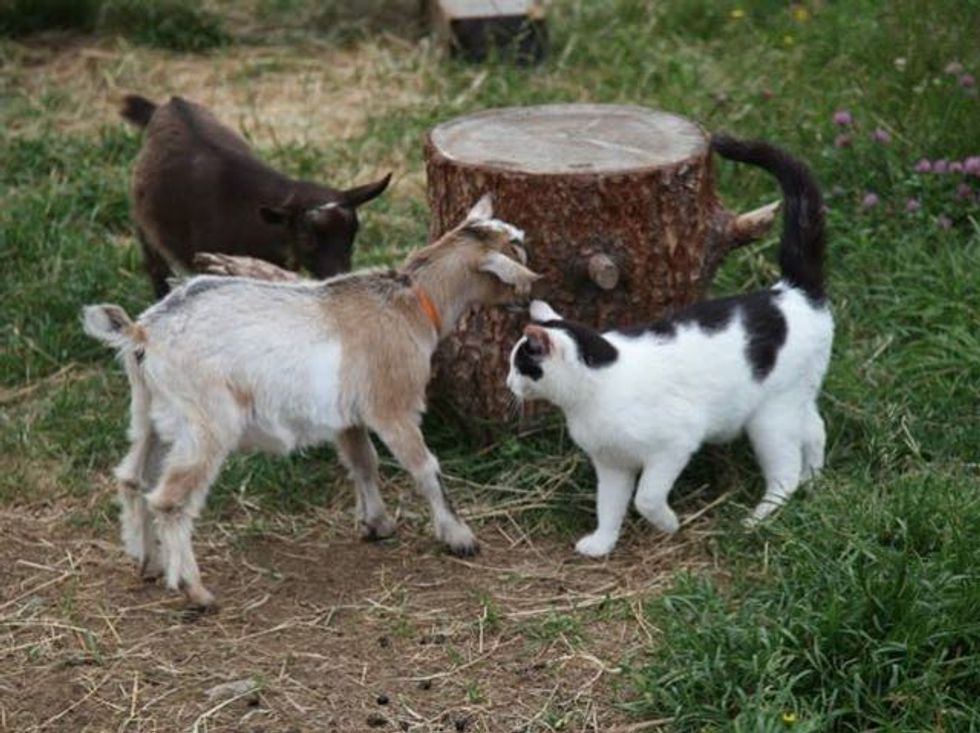 Watch Moo the cat babysit the two baby goats Lady Bug & Princess Leia in this cute video: