Patches the cat found his human when a boy came to the shelter for a cat on his birthday. "Surprised my 10 year old today on his birthday by letting him bring home a cat from the shelter. His cat was the runt of the litter, shy, and timid. When asked why he picked that cat he said 'I don't know, he just seemed so special.' I think they were meant for each other," said the dad via reddit.
Even though he doesn't say it, you can tell he loves Patches...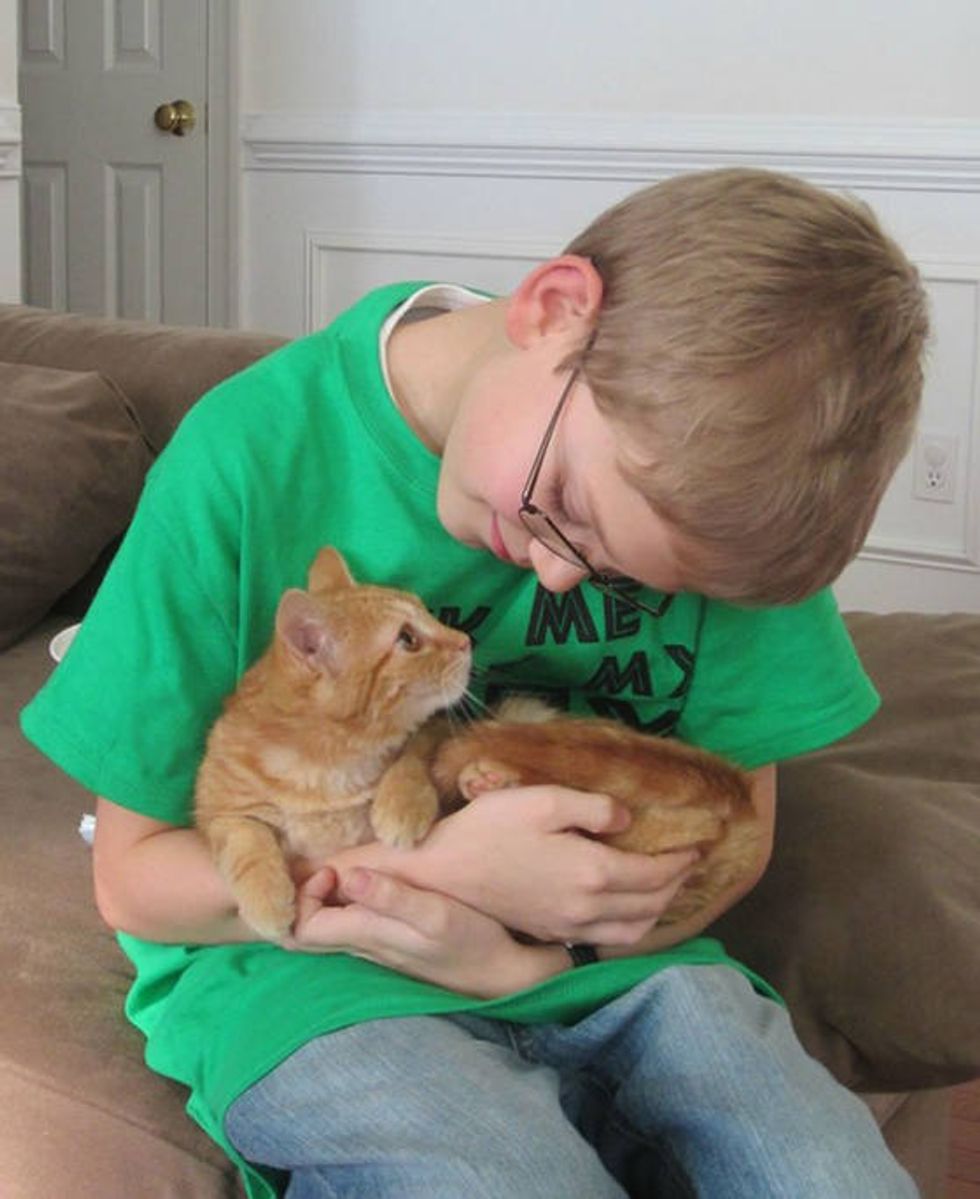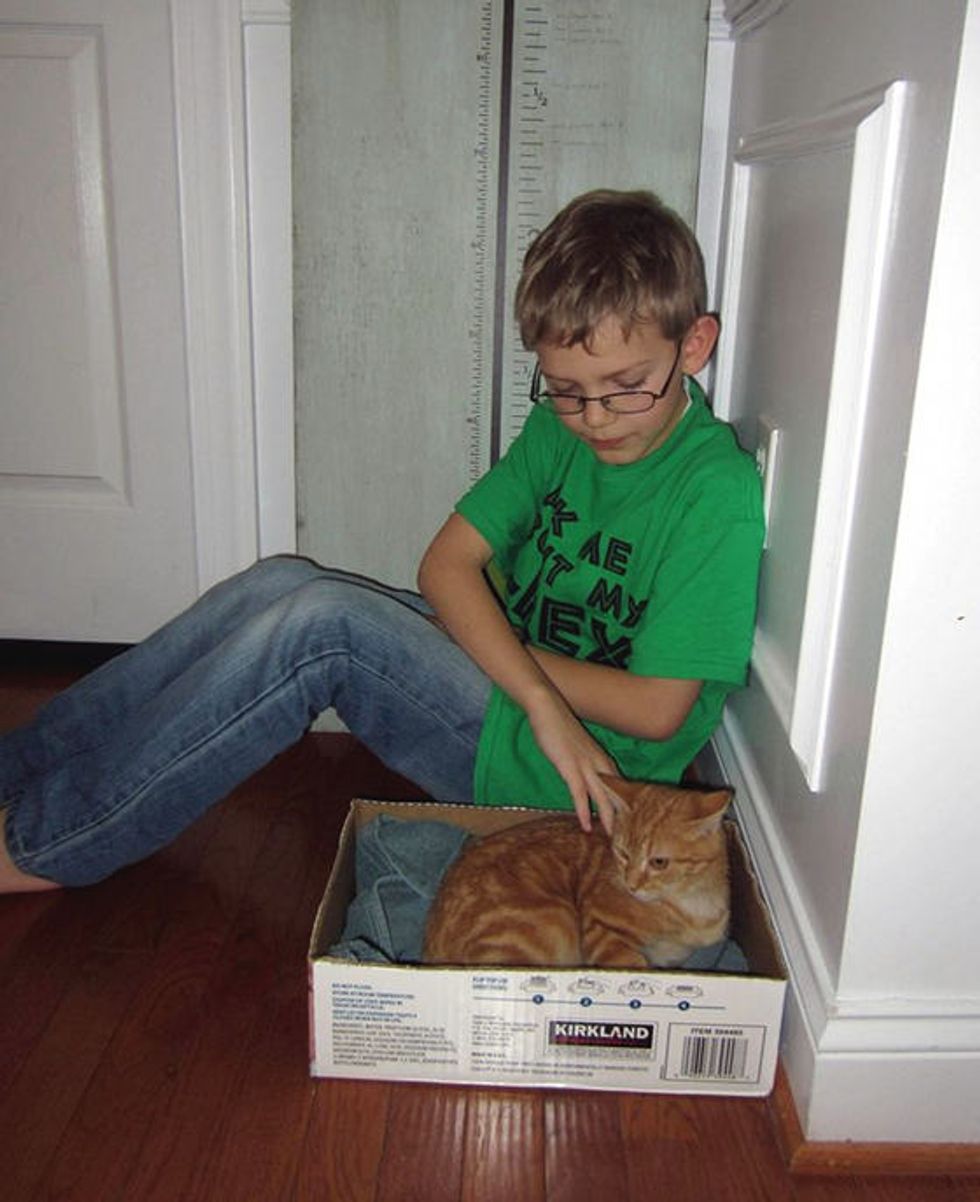 And Patches loves him too.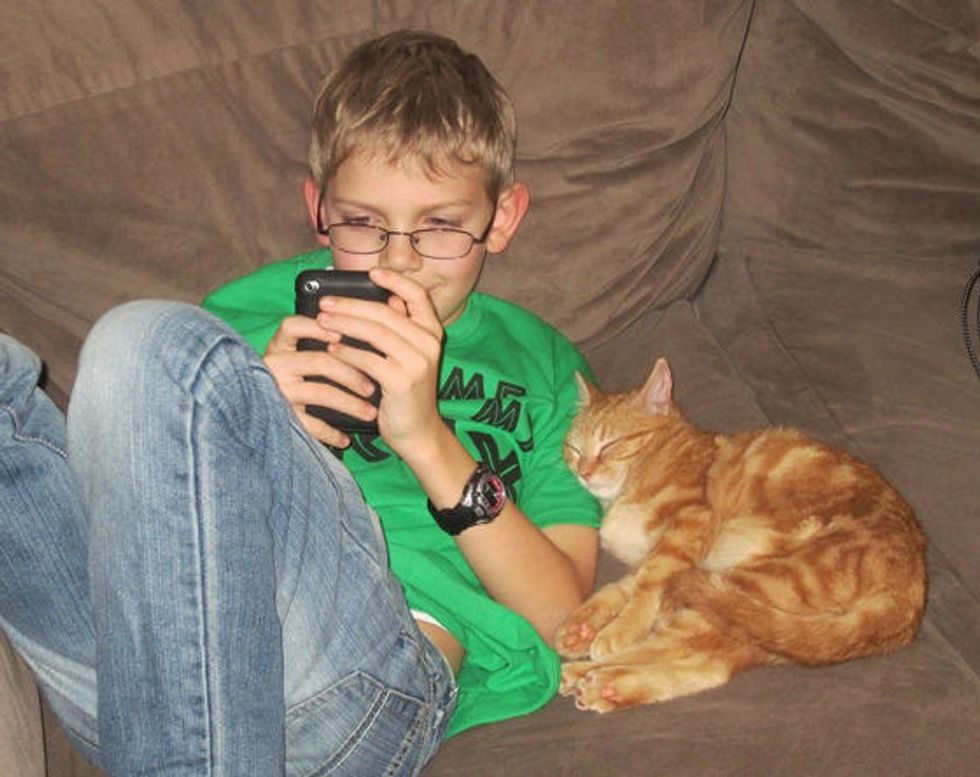 Photos via imgur.