Since the day her little tabby was born, the protective cat mama has been there for him every step of the way. She sees her little child grow and become a handsome and healthy kitty.
Cat mama came to Junku (Jun Kumagai) as a stray with a pregnant belly. (Full story)
Cuddling with her newborn baby in sleep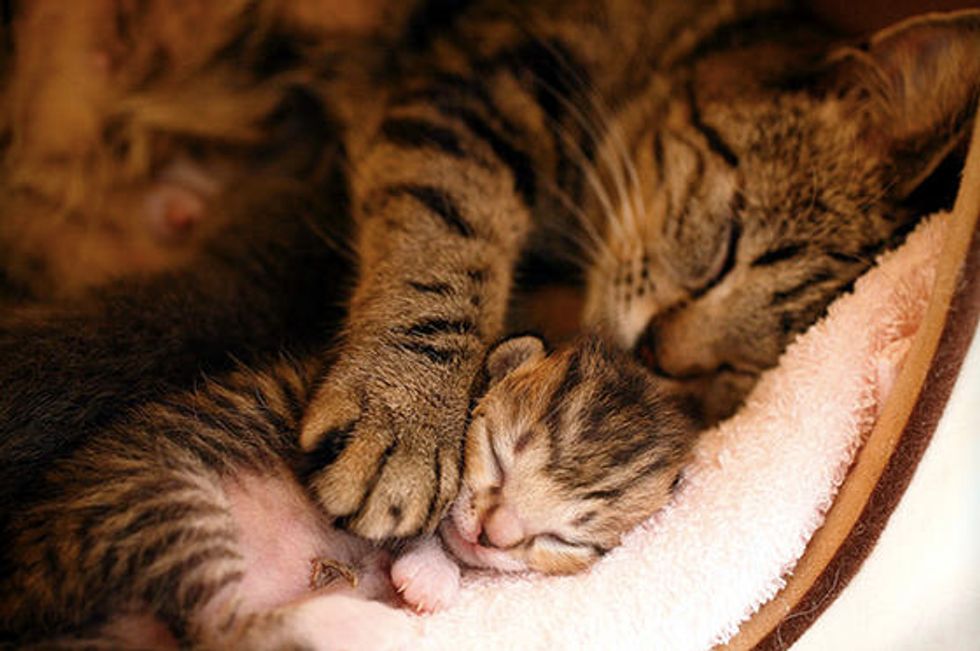 Watching him grow and teaching him things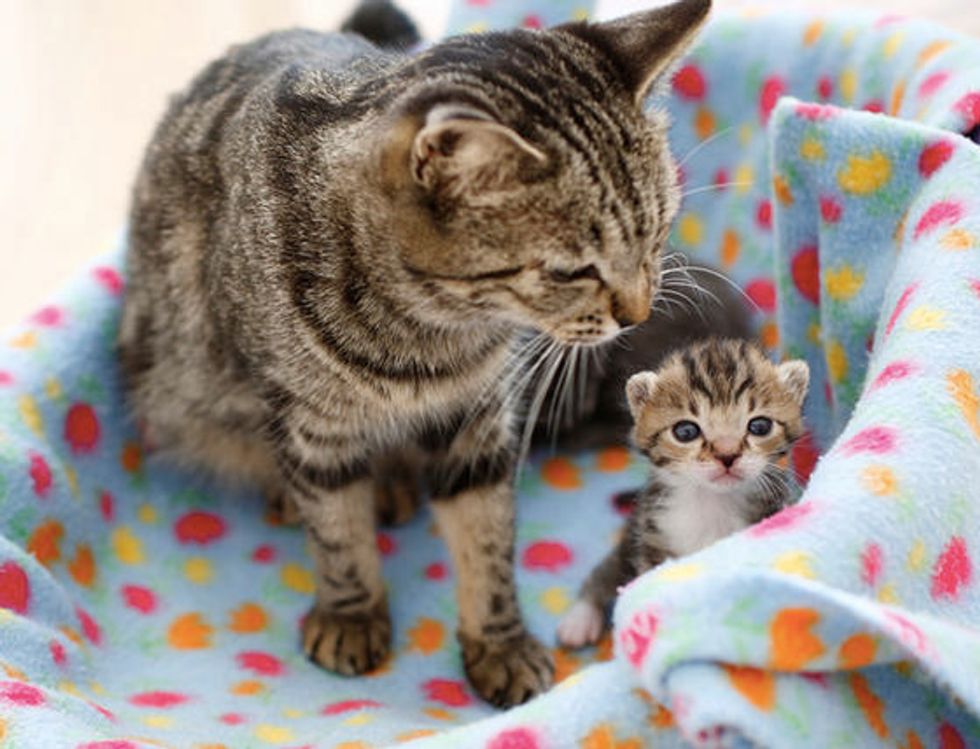 Cleaning and grooming her baby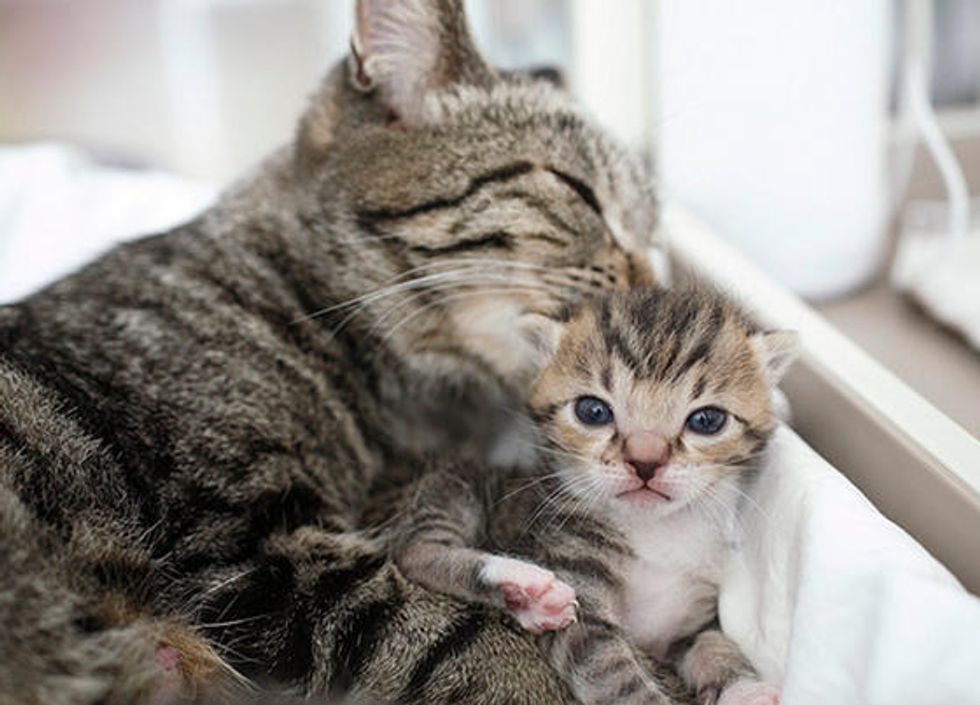 Tabby kitty gets bigger. He gives his mama a bath instead. This is love!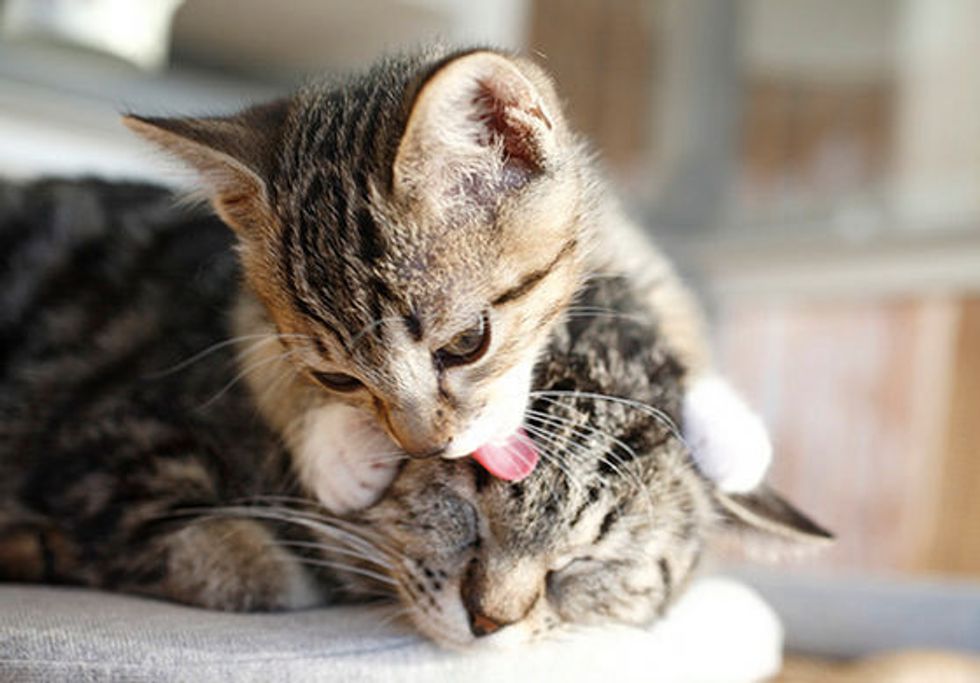 Photos by ©Junku (more photos).