A rescue cat who never met a rabbit prior to moving to her forever home, found an everlasting friendship with a rabbit. They love each other mutually and share a lot of naps together.
"Melba was an older rabbit rescue who had been living at a shelter longer than all the other rabbits there and not living much of a life in very small pen.... Kara was an older cat rescue and wasn't raised around rabbits like our other 3 cats," wrote Liz, the human mom.
"Instead of getting another rabbit and try to bond it with Melba, I gave her more time out with the adult cats, Kara and Bongo... Melba would spend afternoons with Kara and Bongo who mostly slept during that time. They knew her and were accepting of her presence and vice versa but that was the extent of their connection. During the early months of 2011 out of the corner of my eye I started to see Kara and Melba with their heads nestled together but as soon as I would turn my head to look, they'd move away from each other. It kept happening and they were very guarded about letting me observe them. The only photo I had of them together up to that time was one where Kara was in Melba's hay box with her. There were a number of times when I tried to get a photo of them together but they were just too quick for me."
Then one day, Liz decided to confront them about it. "...after again seeing them together one second and apart the next, I sat down and had a talk with them and told them I knew they were friends and that it was okay. I'm sure they didn't understand a word I said and it was probably just a coincidence that they slowly started being more open about their friendship," Liz added.
"Kara can groom Melba all she wants and Melba never tires of Kara's attention. They share a special bond with each other and the fact that they're different species makes no difference to them."
Kara and Melba, two rescues found each other and became best of friends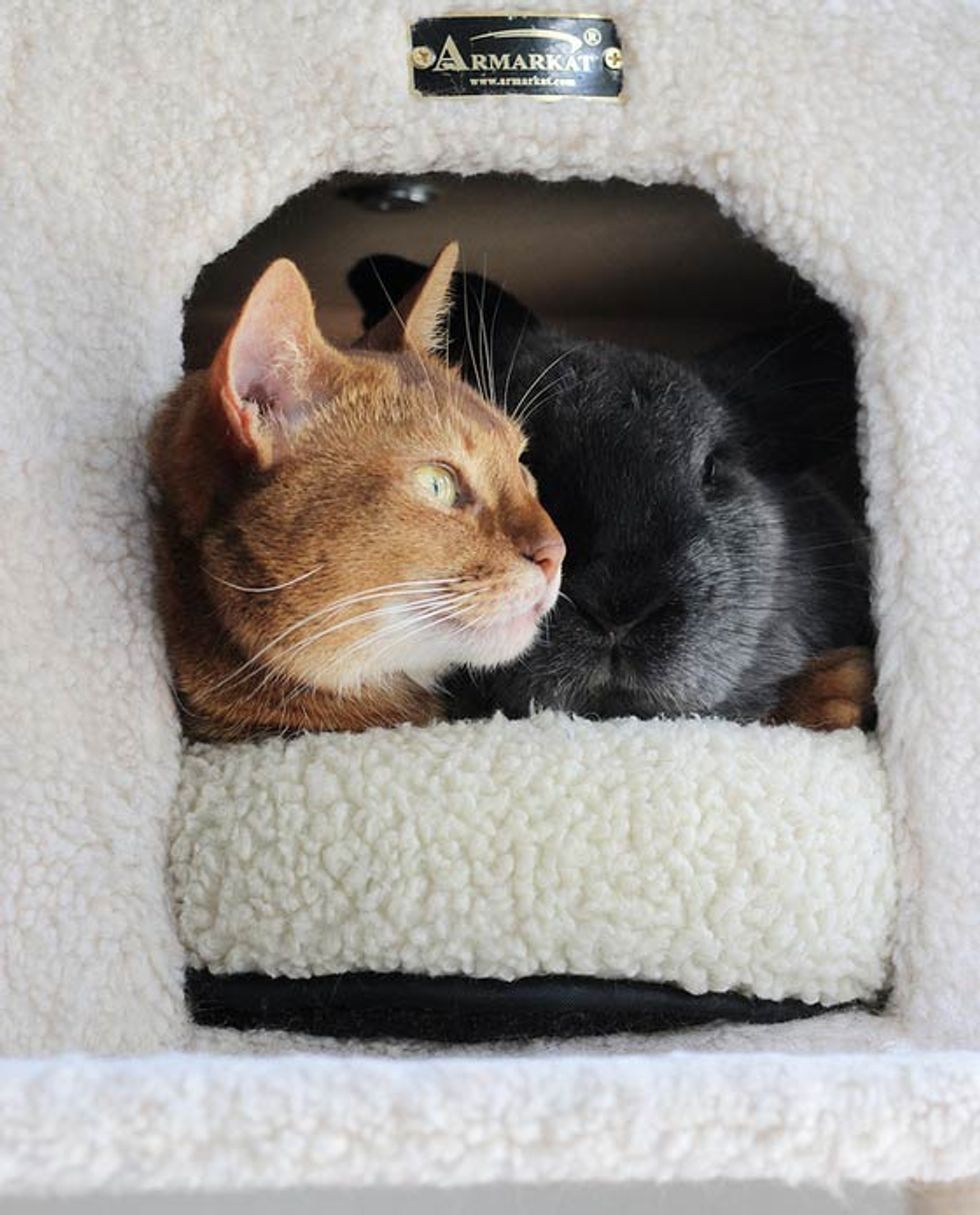 Bath time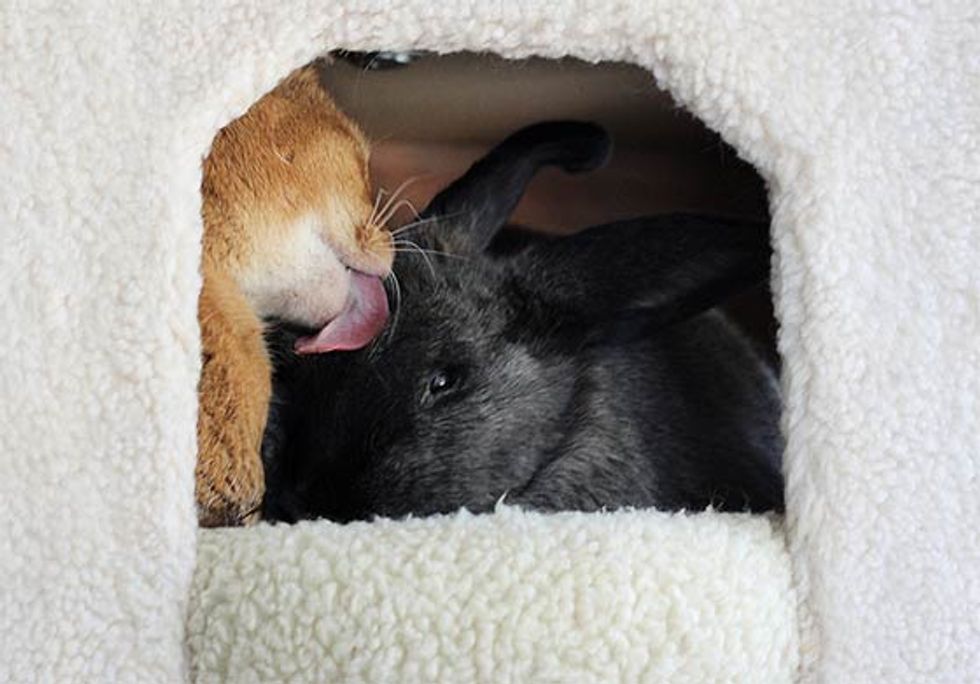 Love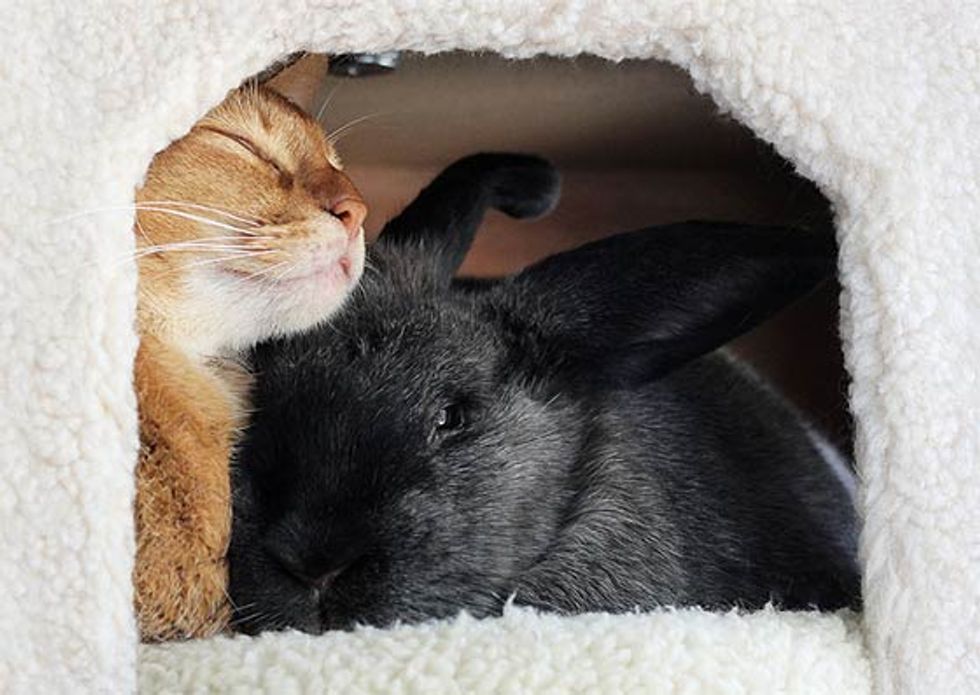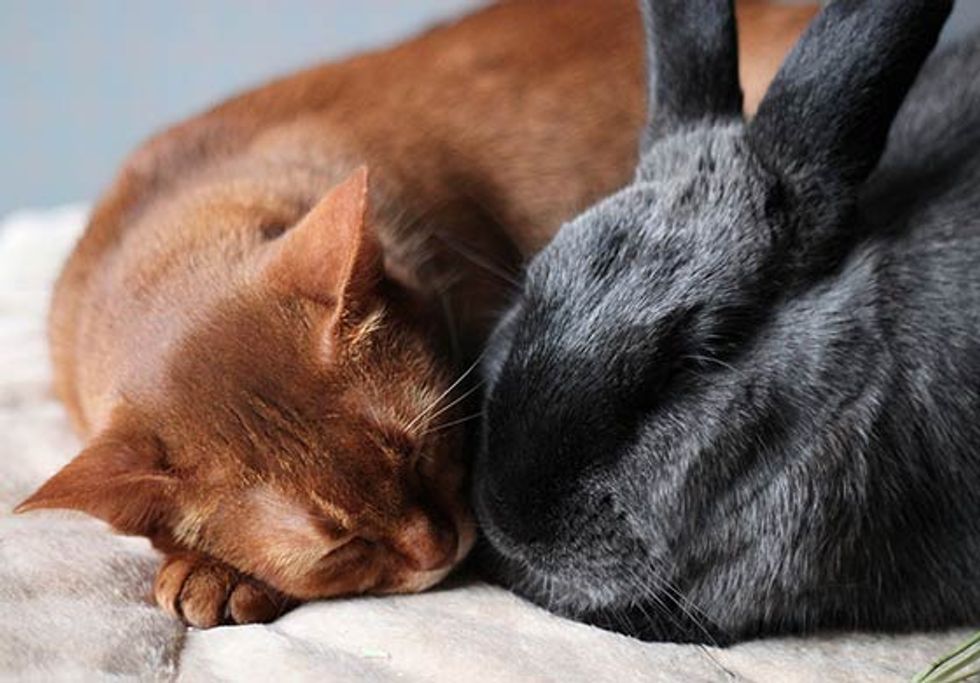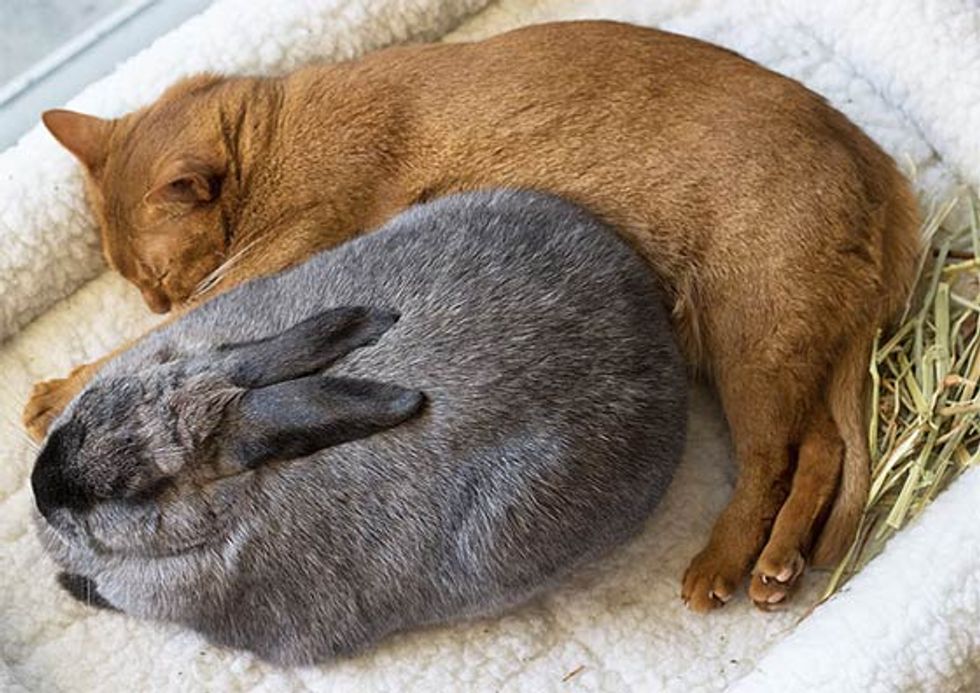 Kara, Melba & Rudy. It's a cuddle puddle.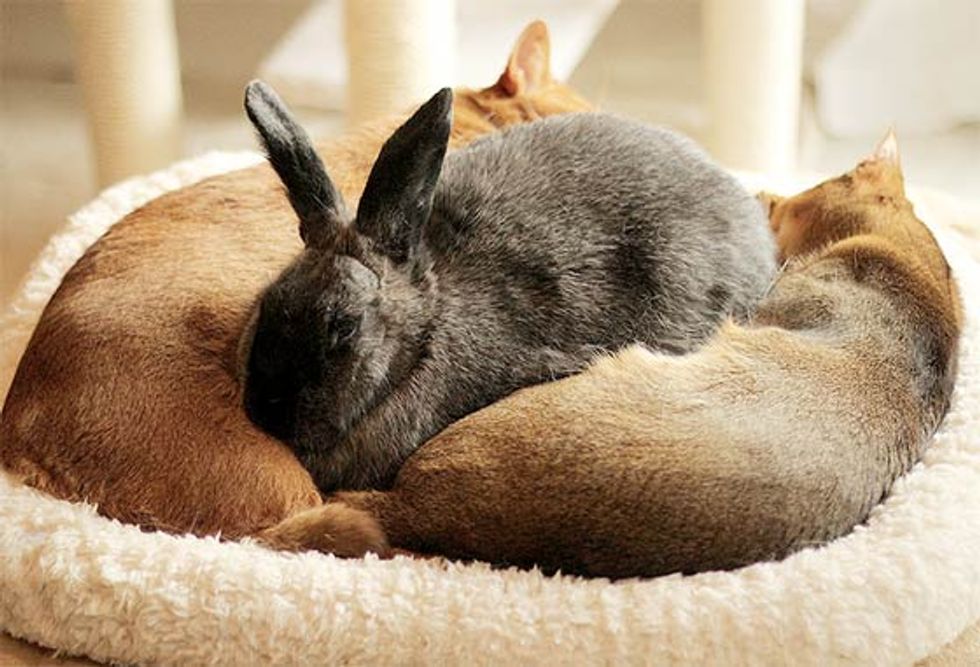 Photos courtesy of ©Liz. More photos of these furry friends on flickr.