A design company in Japan named Alive Web rescued and adopted two cats who became their very own office cats. Meet Monta and Nobita, the official supurrvisors at the company. The kitties follow their own rules and policies while keep the employees happy with cuteness and purrs.
Monta was found on a cold rainy day, crying in a warehouse. They took her to the office and gave her food and kept her warm. Soon all the employees fell in love with the fluffy cat, and her arrival was quite the moral booster to the company. They decided to keep her and make her their official office cat.
Then a while later, they found Nobita, who was hand reared when he was little. He became their second office cat and Monta's best furiend.
A design company in Japan rescued and adopted two cats and made them their official office cats. Meet Nobita and Monta.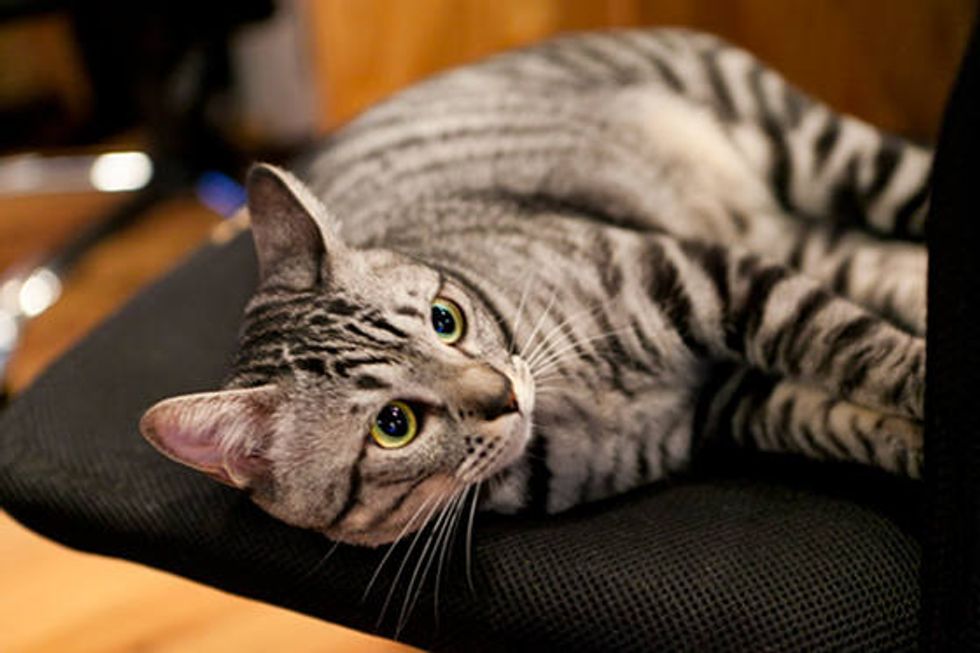 When Monta claims a chair, the employee will have to wait to be seated.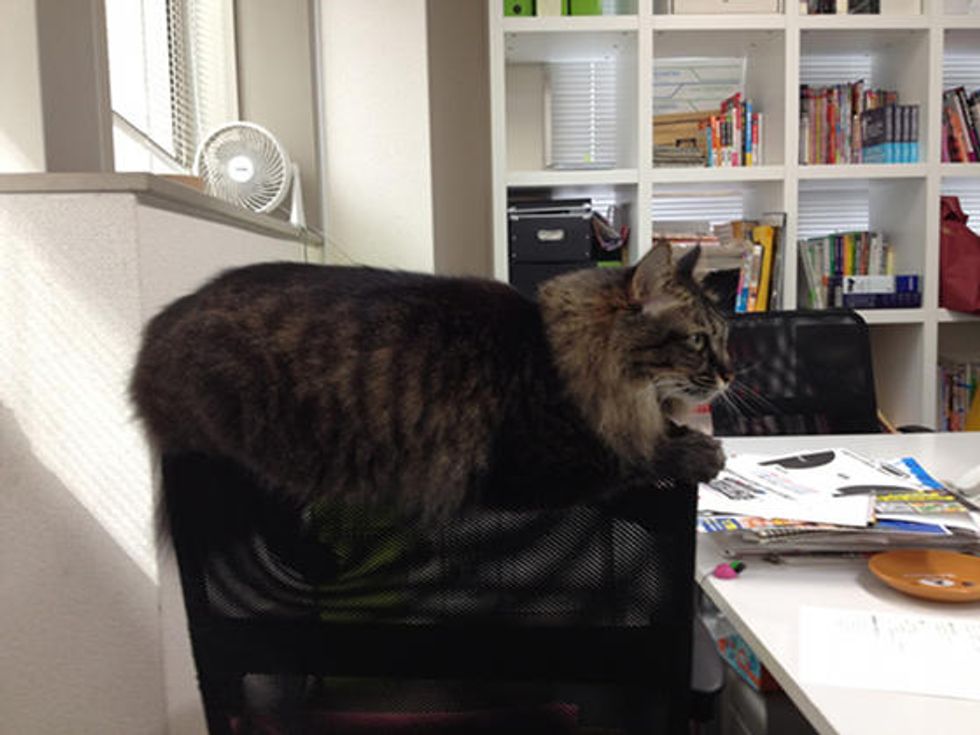 Monta decides this chair is hers now.
Nobita loves to check on the employees during work, making sure they are doing a good job.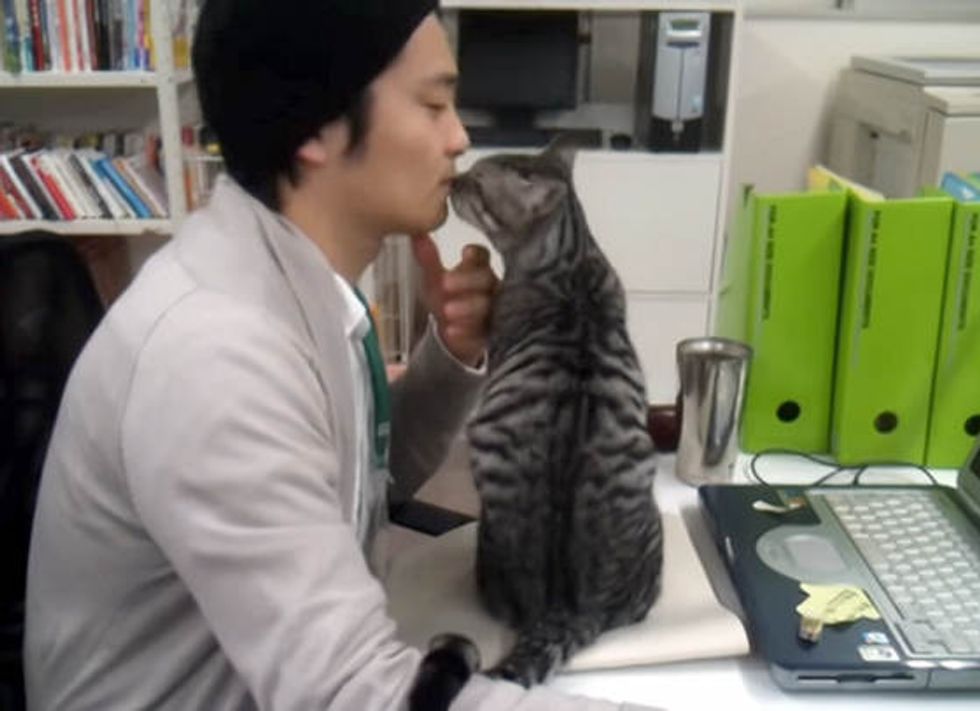 Here Nobita is on an employee's desk supervising.
Keeping everything in order.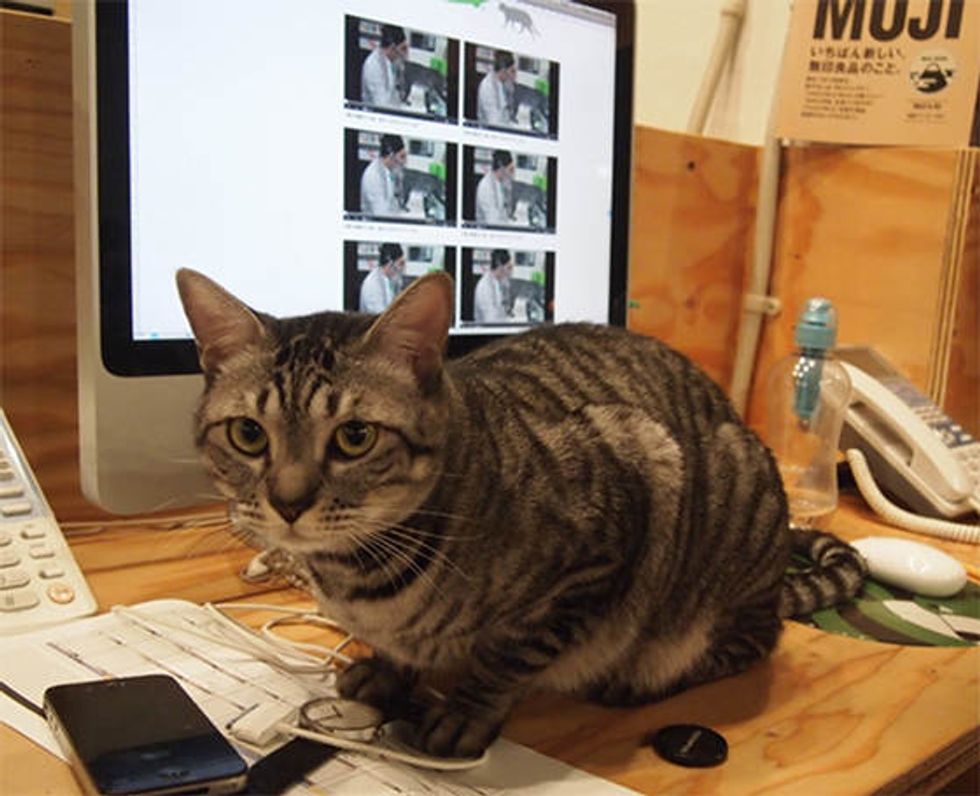 They are the office supurrvisors:
Monta helping prep for the conference.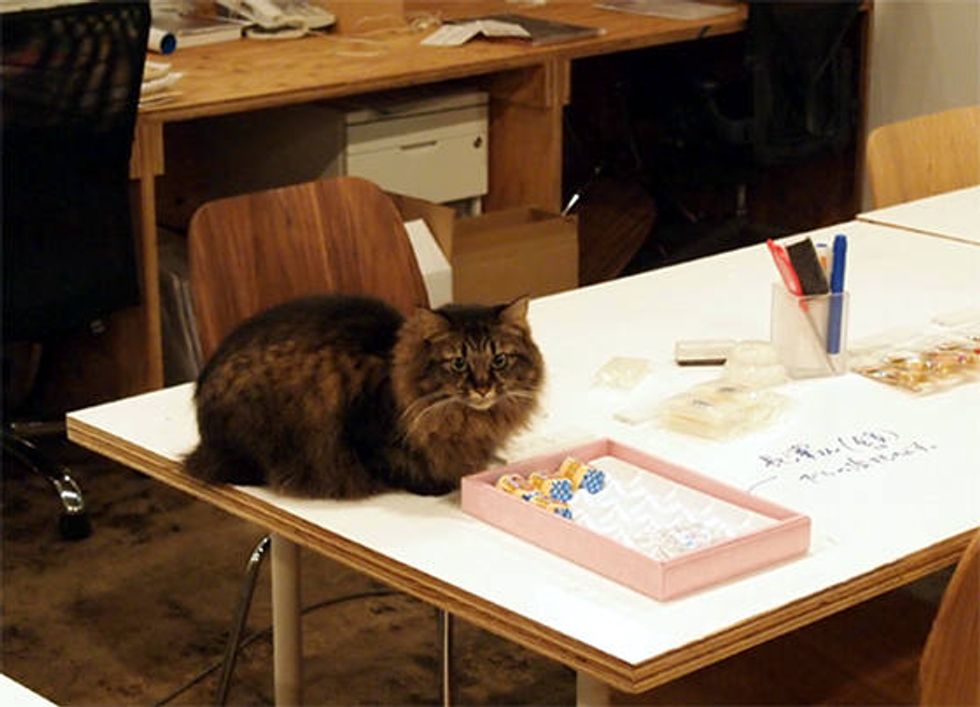 The employees give Nobita a blanket to keep him comfy when he naps.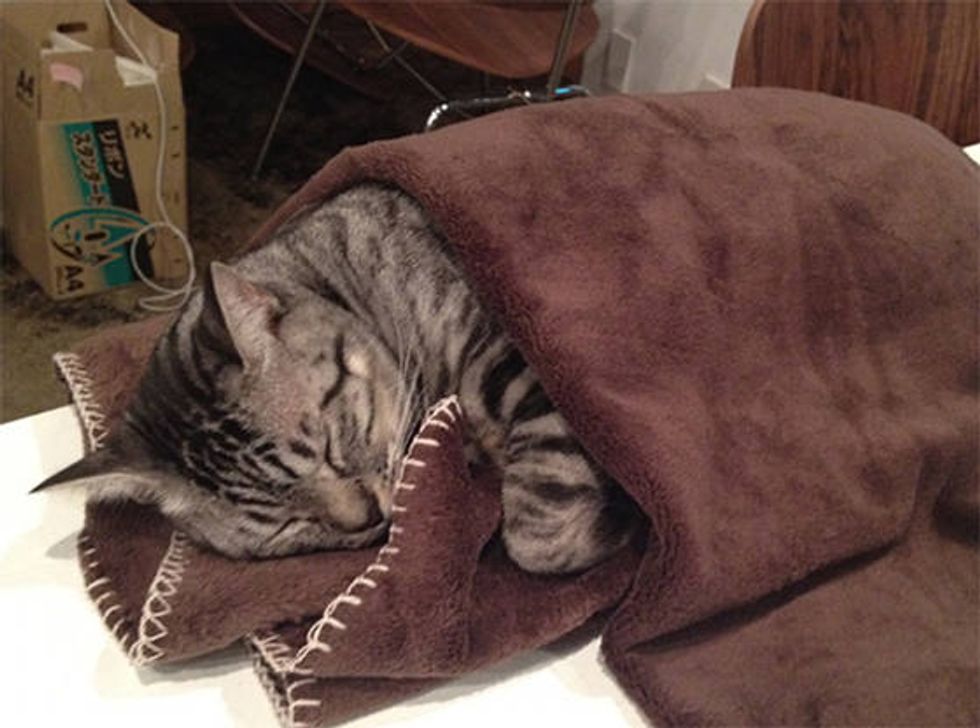 Photos and story via Alive Web.