Perseus is a rescue kitty who loves his mom very much. "My rescue kitty, Perseus, trying his hardest to get my attention. It worked," said Perseus' human mom.
"He was rescued at about 6 weeks by a friend in fall 2009. She found him next to a curb on a rainy day. She watched over him for a few days, then told me about him. I already had my Calico rescued from 2005 at 1 and 1/2, but... I had to have him when I saw him," she added.
"I'm lucky to have him."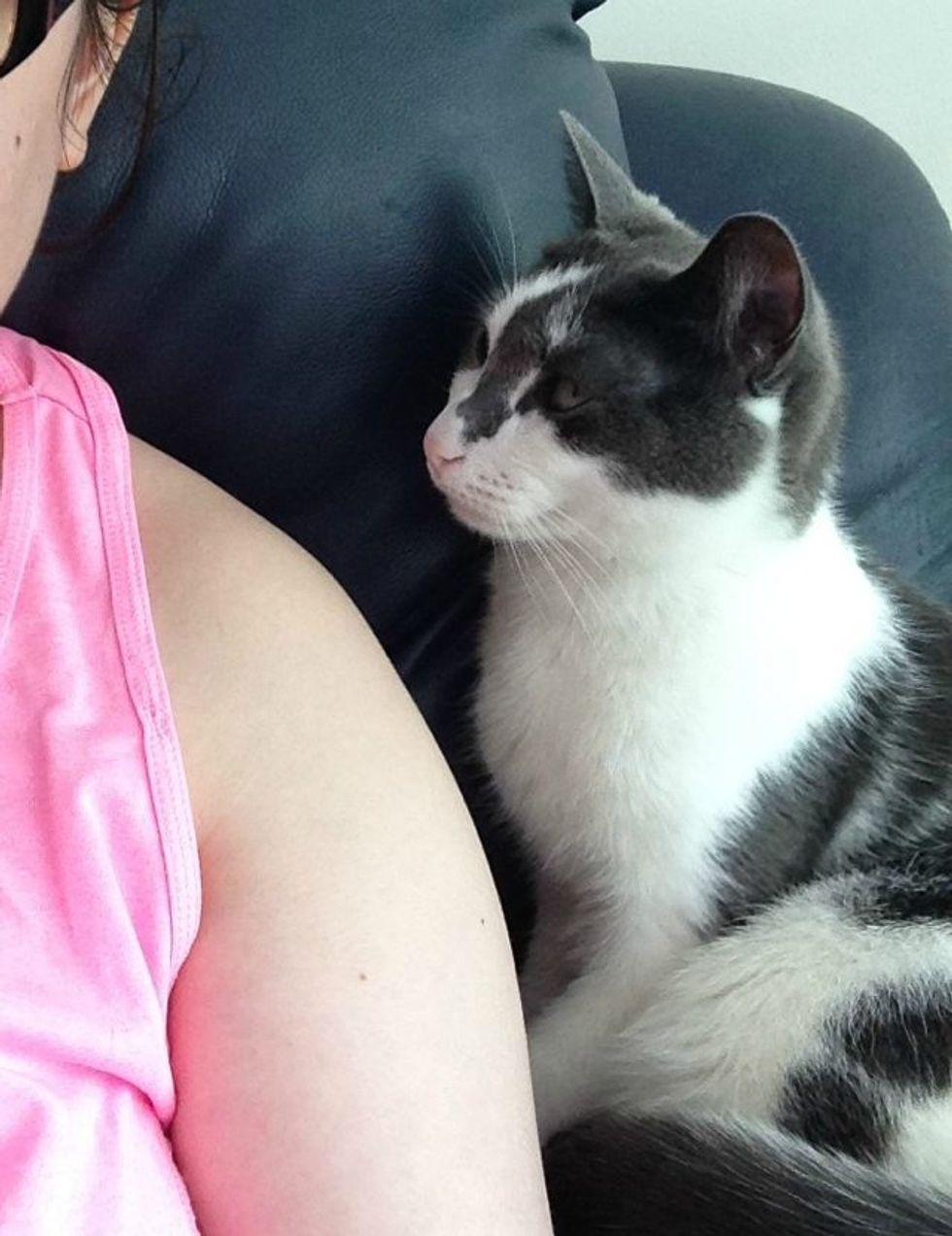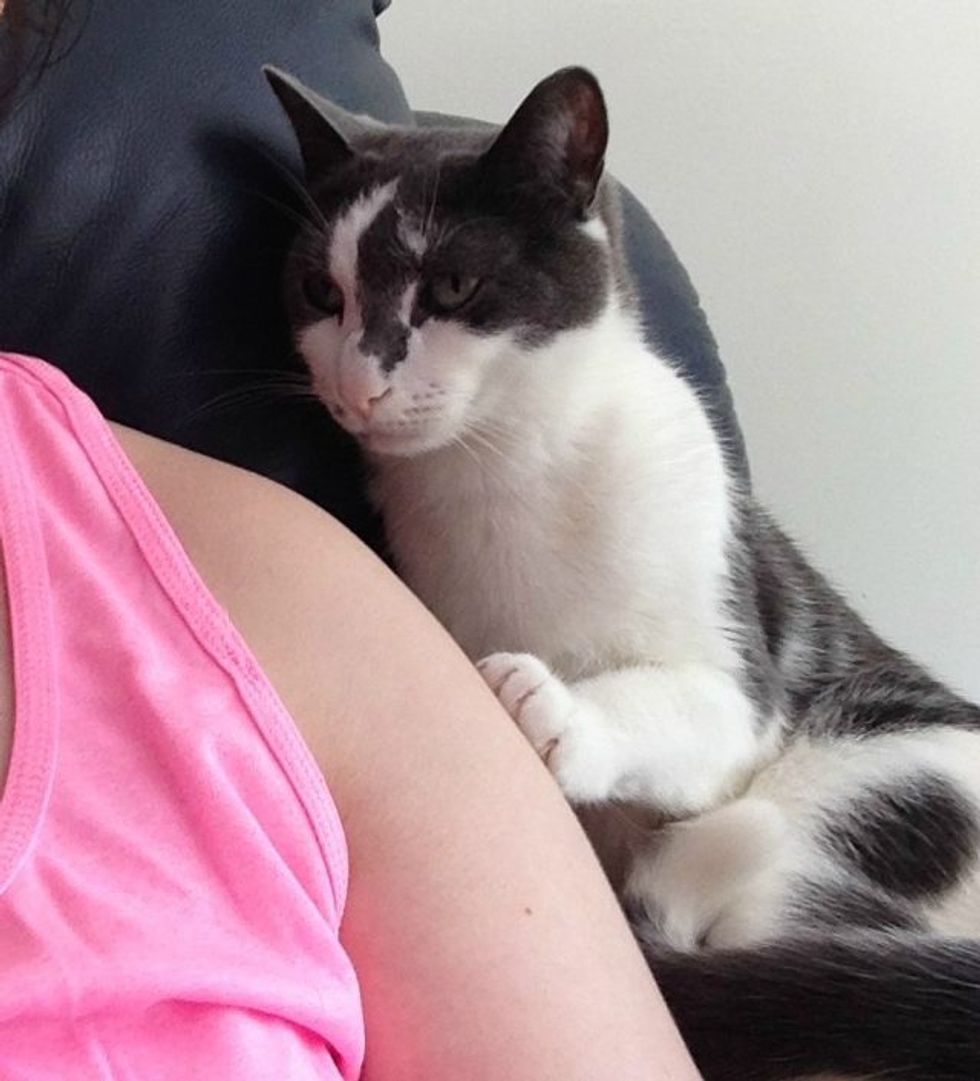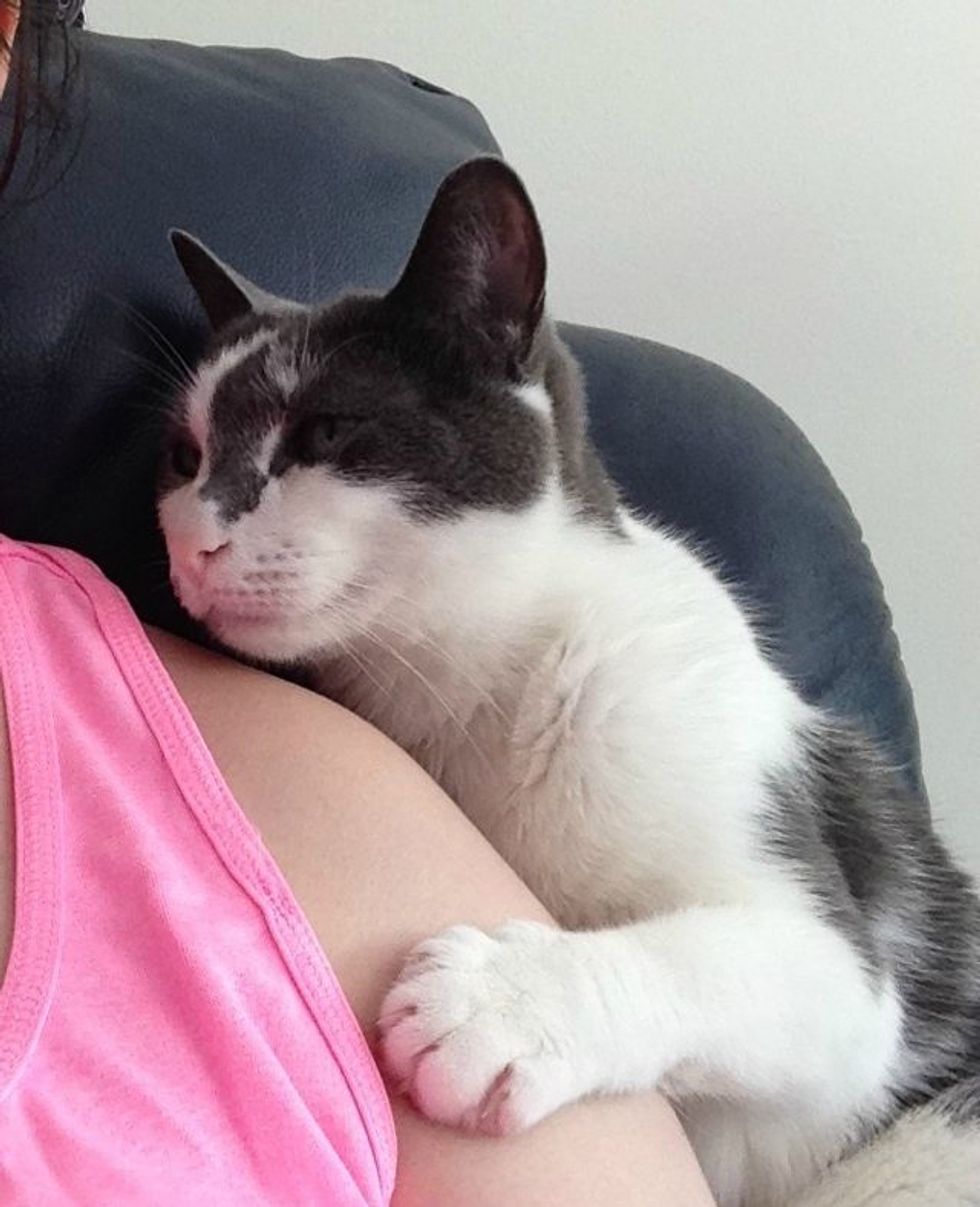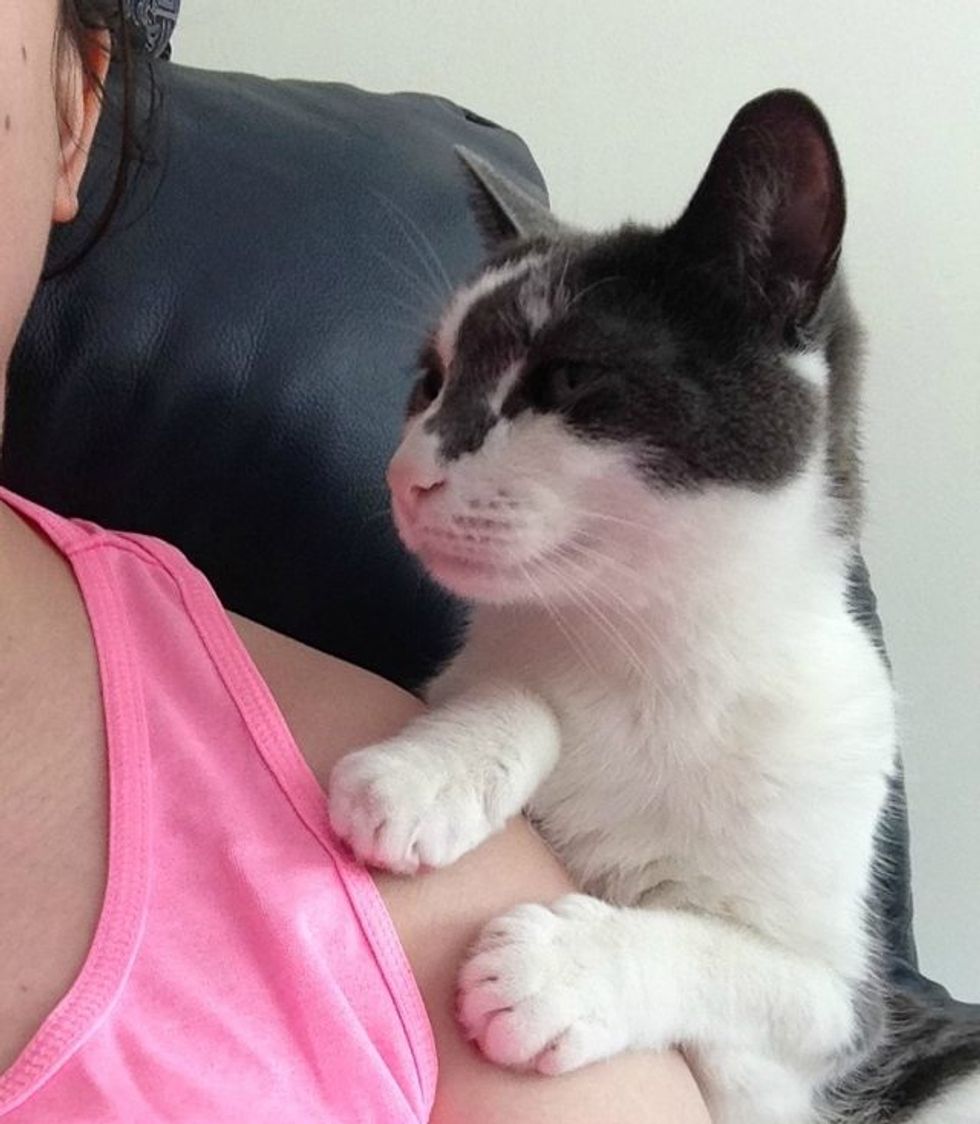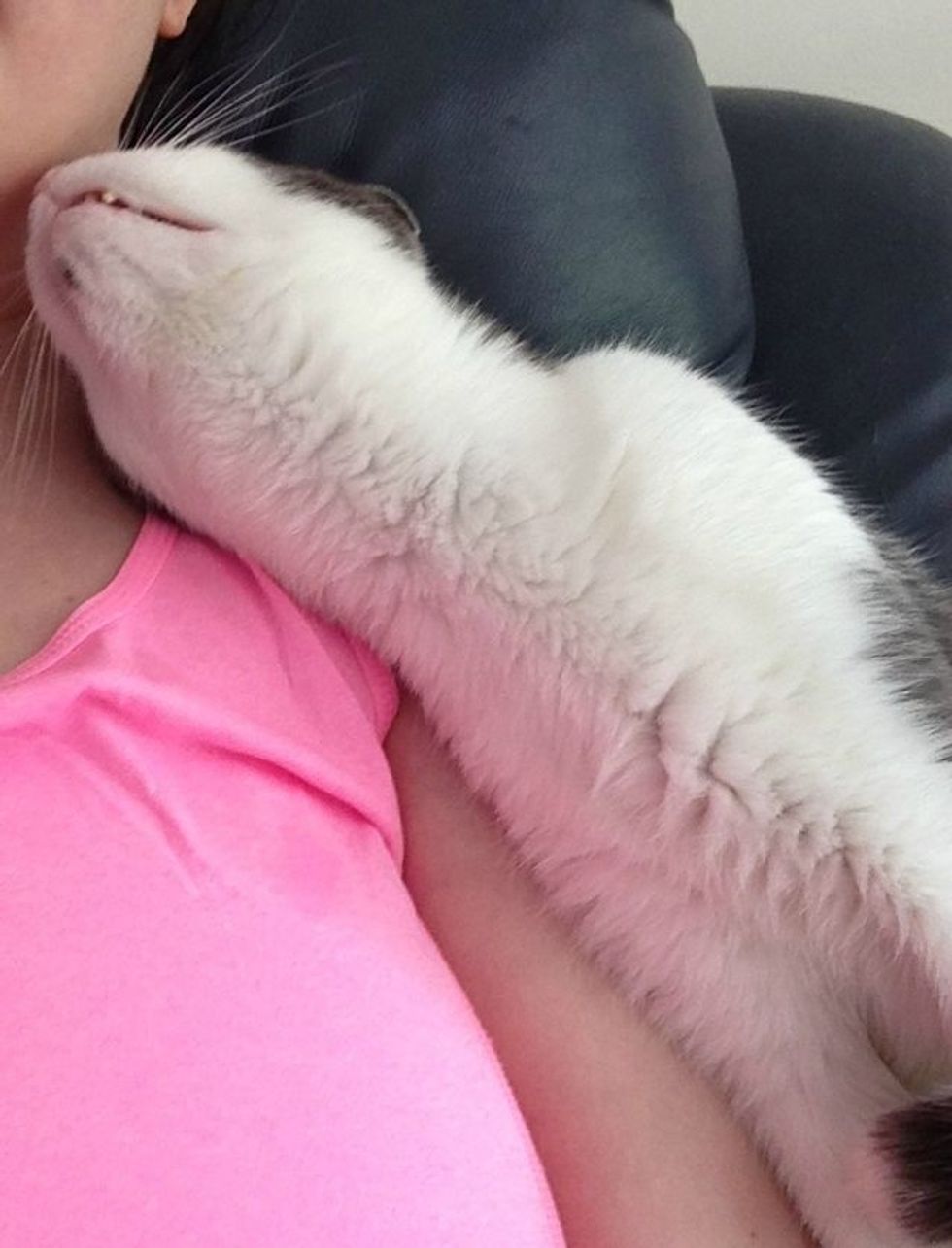 Source.