Nina the rescue mama cat has a single kitten who looks like an exact copy of her, Nina's little mini-me! She is very protective of her baby, her little precious gem.
[Scroll down for video]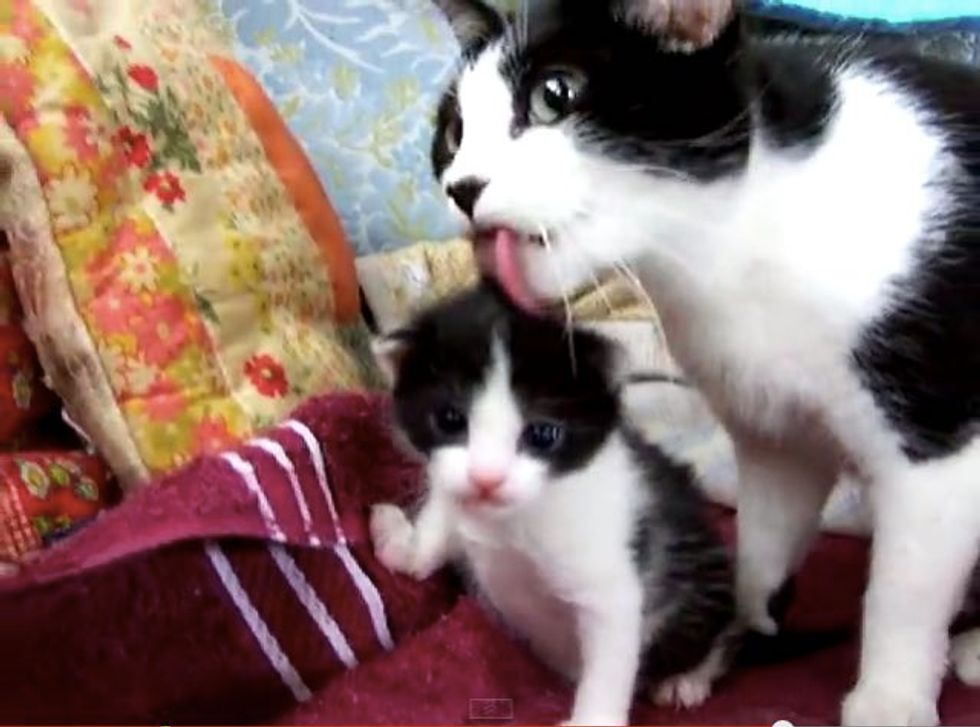 "Here our rescued cat Nina cleans her single kitten... Taking time to lick Seti's head while the kitten struggles to inspect the camera," said Michael.
Watch this cute video: