Shelter cats from Animal Friends Niigata (Animal Friends Japan, part of JEARS) in Japan brought love and warmth to a sick rescue dog as she slowly worked her way back to health.
"Nellie had been lying, unable to move, by the side of the road for two days before being taken in to the hokenjo," said the shelter on Facebook. After the needed bath and treatment, the shelter cats came to Nellie and thought she needed company.
They continued to accompany the sick dog until she was brought back to health. Having the kitties there might just be the thing that helped her through it. Today Nellie is fully recovered and found her forever home according to the shelter.
Nellie fell asleep in her bowl while she was eating, and some of her feline friends joined her!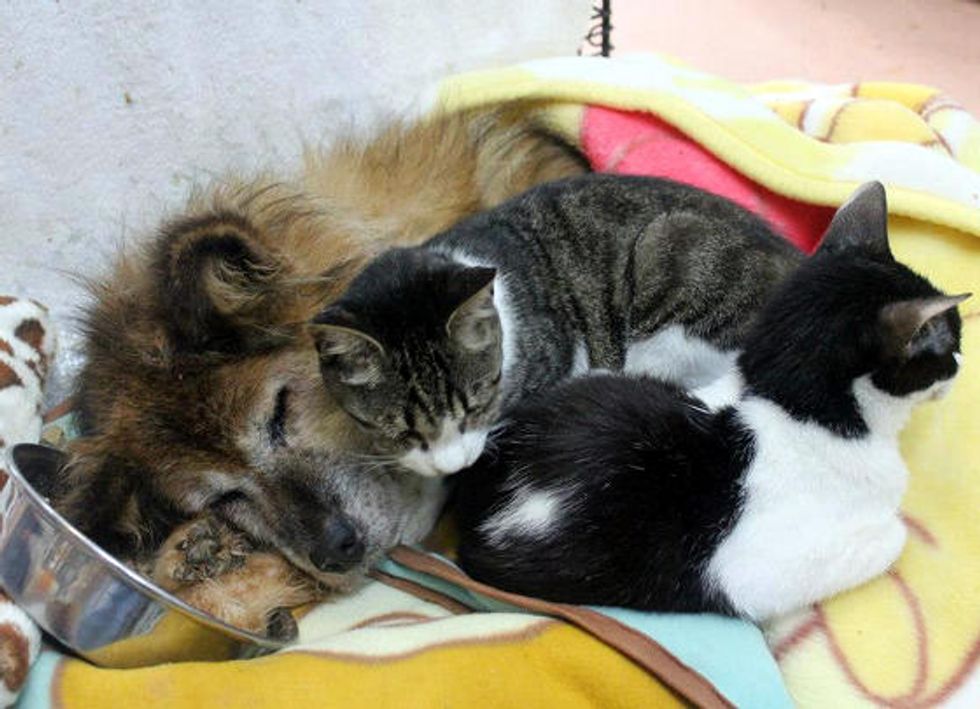 After the bath and treatment, kitties came to offer some love and comfort.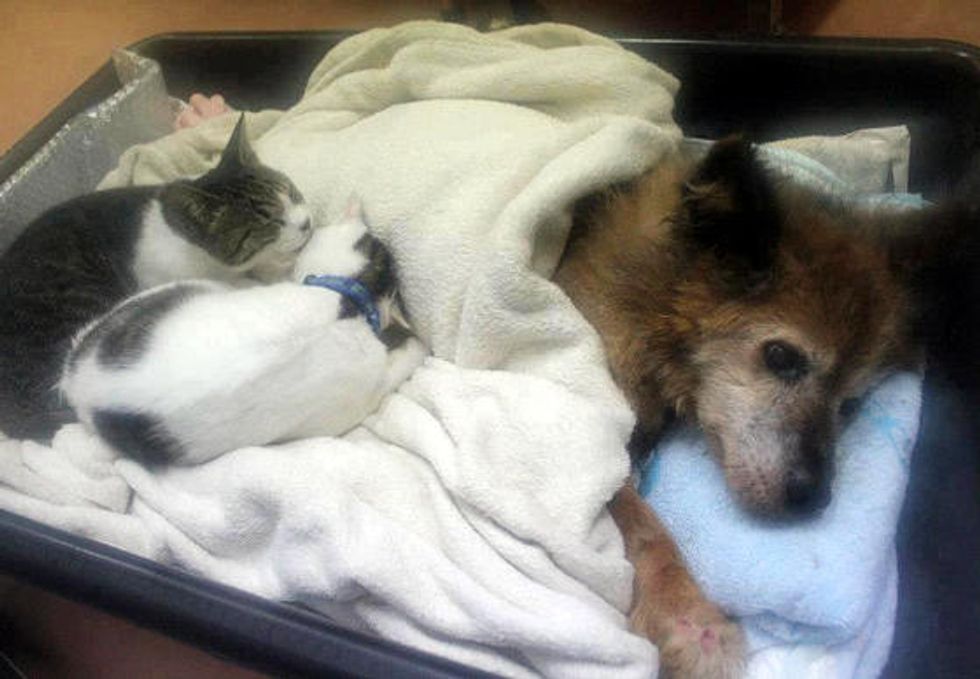 Word spread quickly amongst the cats - sick doggie in need of kitty love! [JEARS]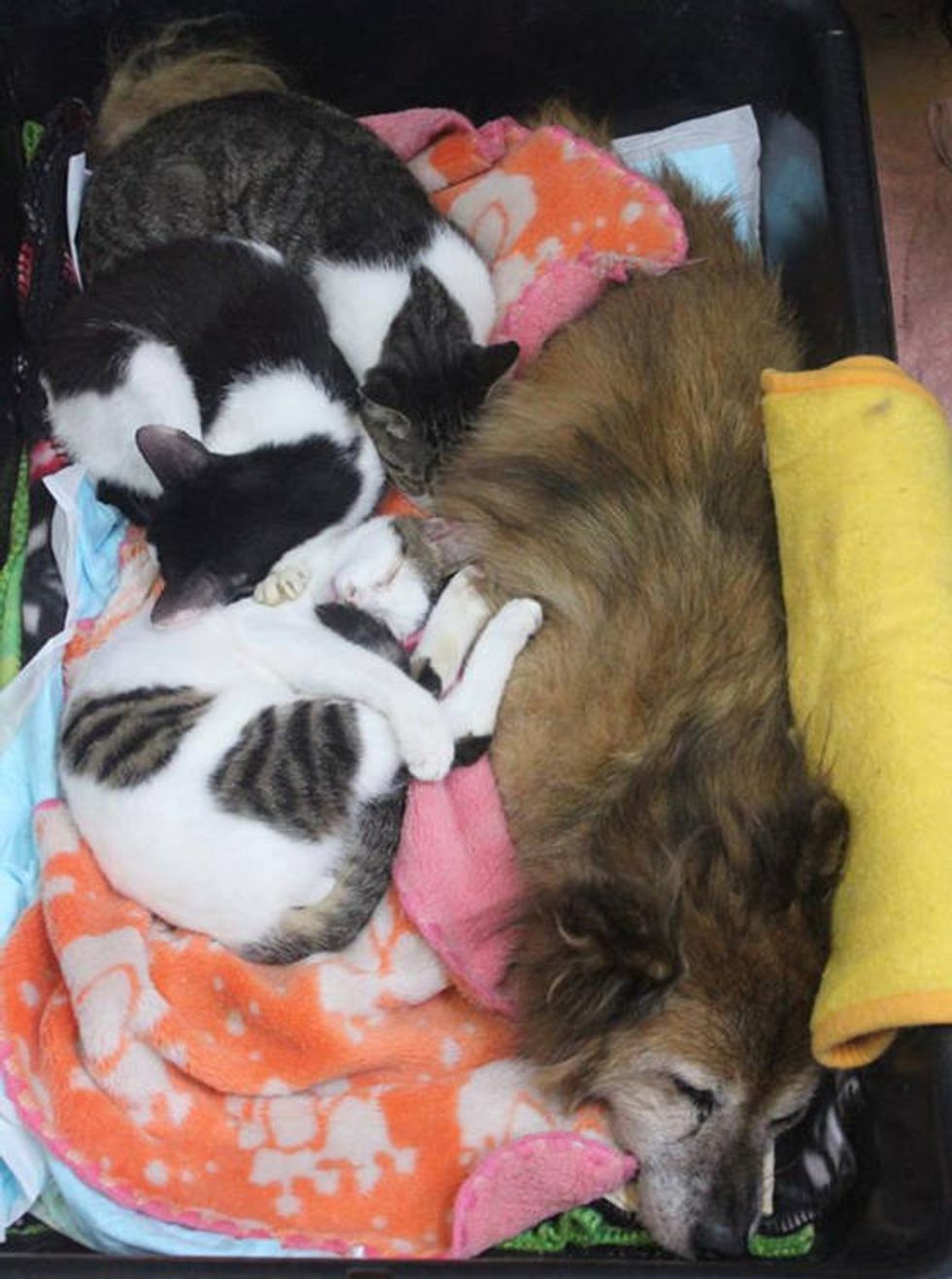 Photos by Animal Friends Niigata (Animal Friends Japan) and Japan Earthquake Animal Rescue and Support