These six little fur babies won't let their human mom go, so their tactic to make her stay is to climb up her legs together. This may just be the cutest kitty invasion ever!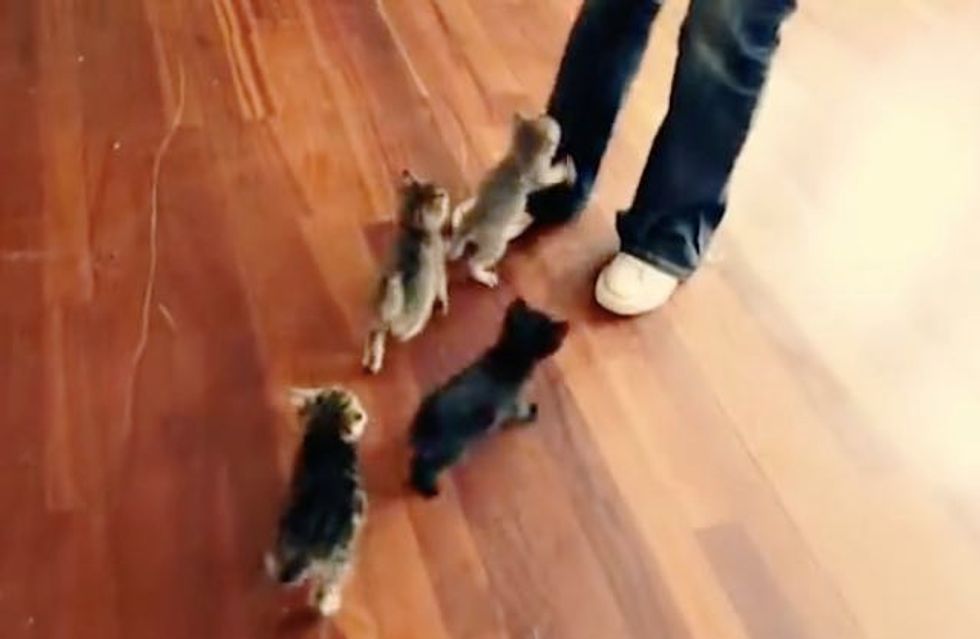 When you have six little kittens crawling up your legs at the same time, it's a stampede that is just too cute to resist. These little fur balls cling onto their human's pants while meowing at her to stay.
No matter how she tries to help the kittens down, these tenacious kitties just keep on climbin'.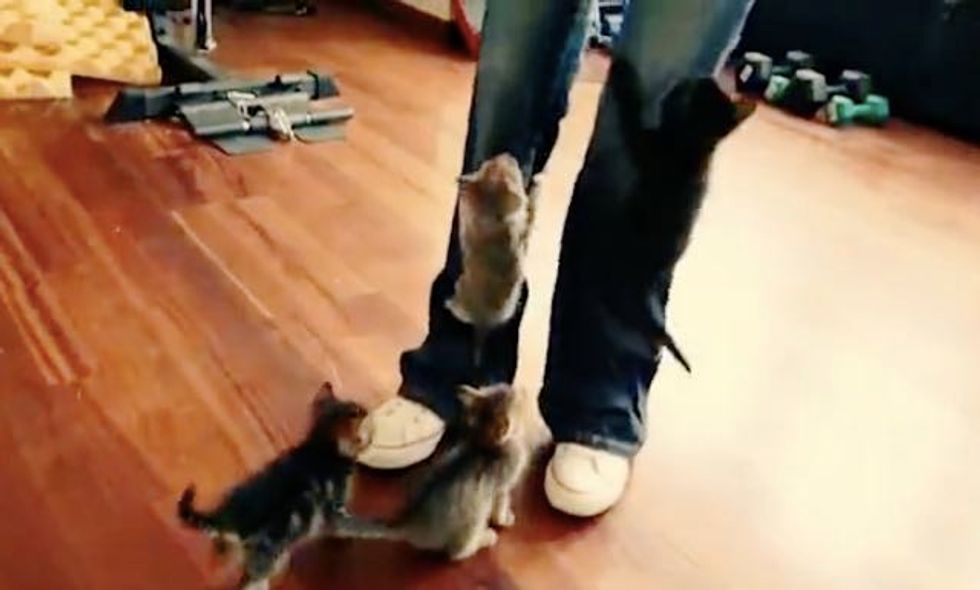 Four of them have made their way up to her shirt.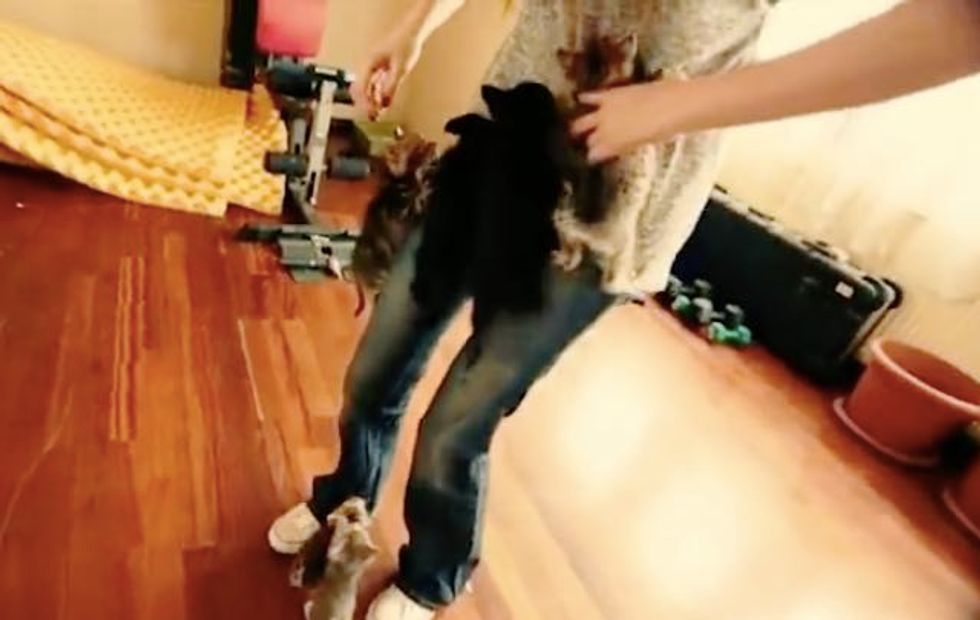 The human mom is not going anywhere any more.  The kitties won!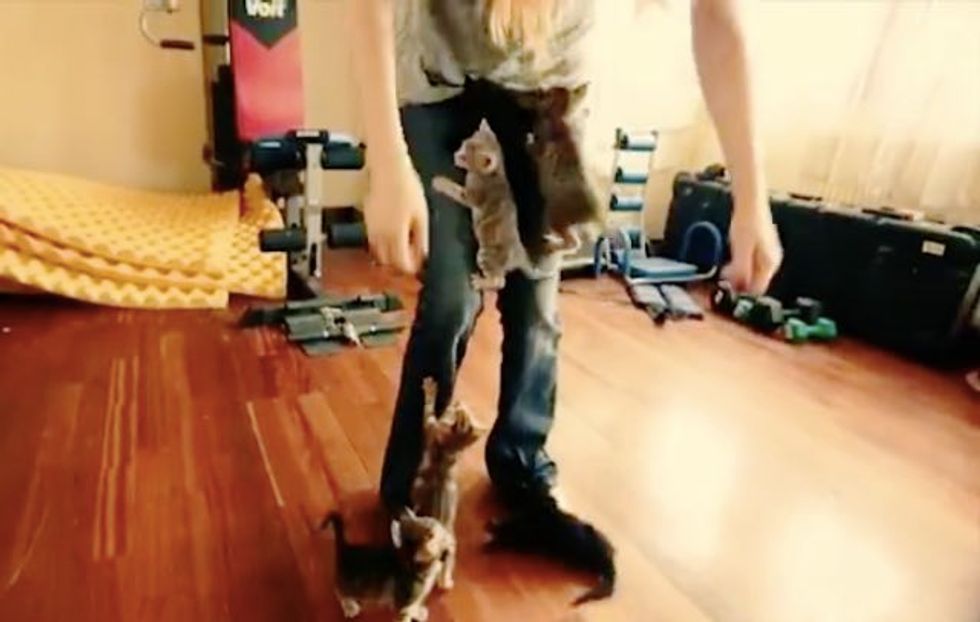 Watch the full video here: