A young woman stopped her car on the highway to save a little tortie kitty who had survived against all odds. When she got the tortie to safety, the tiny fur baby curled up in her arms and wouldn't leave her side for hours.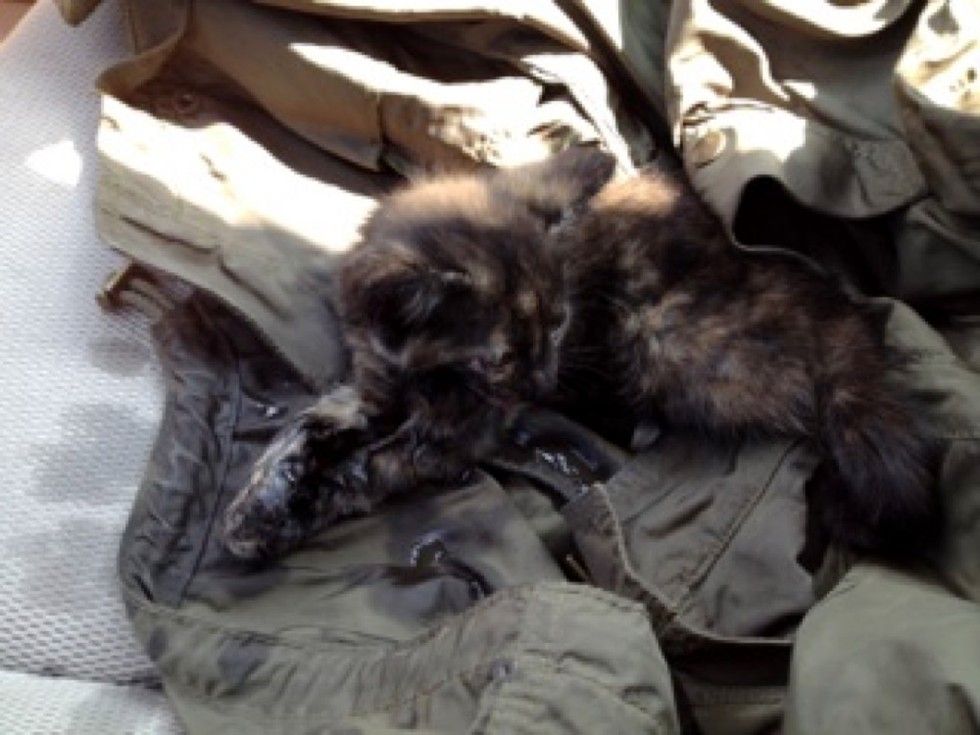 imgur
"I was driving home from a business trip when roughly 30 miles away from home I saw a dead adult cat on the interstate," imgur girlgeekin said.

She spotted two other kittens who didn't make it either. "I kept driving, shaking at this point when I saw another but this time, it lift its body up weakly," she said.
"I slam on the breaks when I computed what I had just seen, going over 70 mph though I didn't realize how far I had to go to run back to it. As I ran I saw in horror as cars sped by (she was in the middle of the lanes)."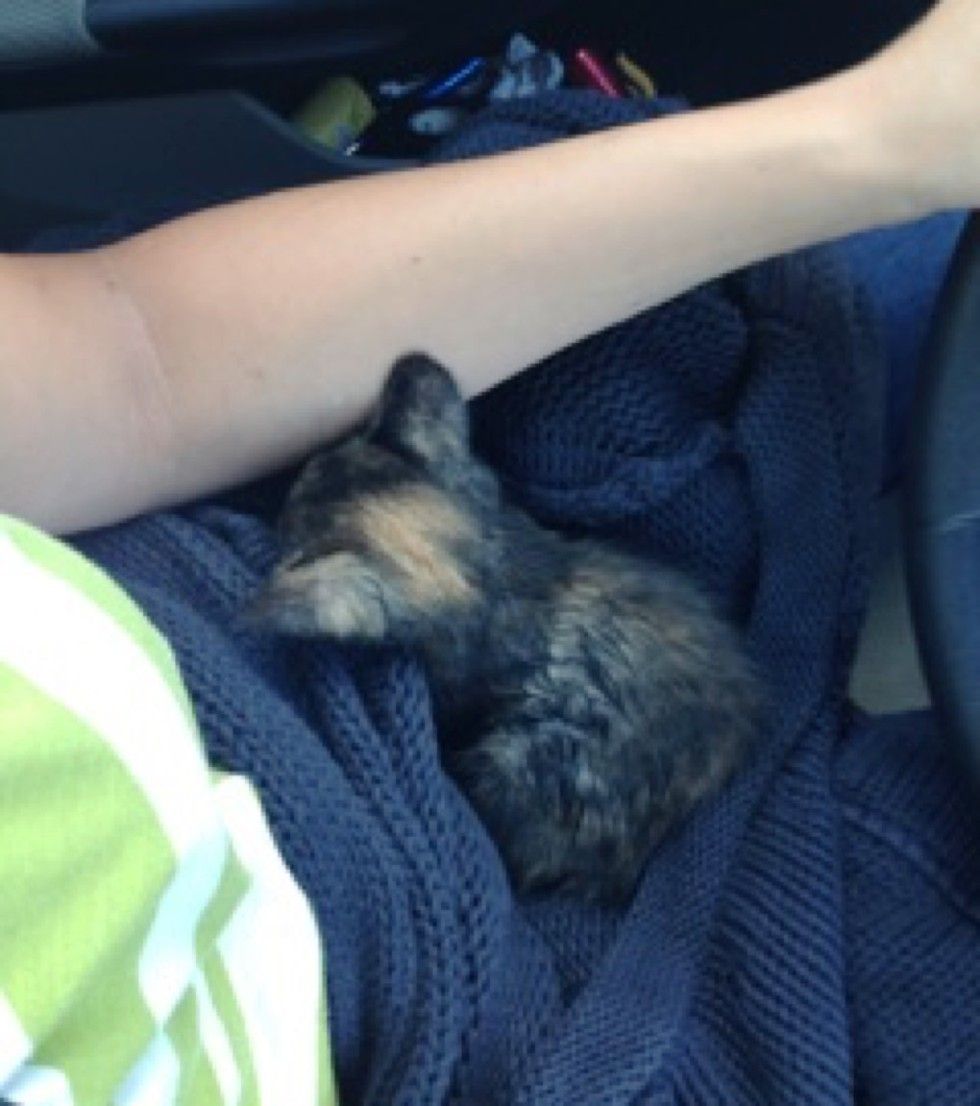 imgur
It was nearly 100 degrees F (37.8 degrees C ) outside at that time, and the kitten was severely overheated. "This little one would not stop panting and crying. I called my boyfriend, he told me to pour my water bottle on her."

The kitten's breathing started to get back to normal. She brought her in her car and the tortie girl fell asleep in her lap.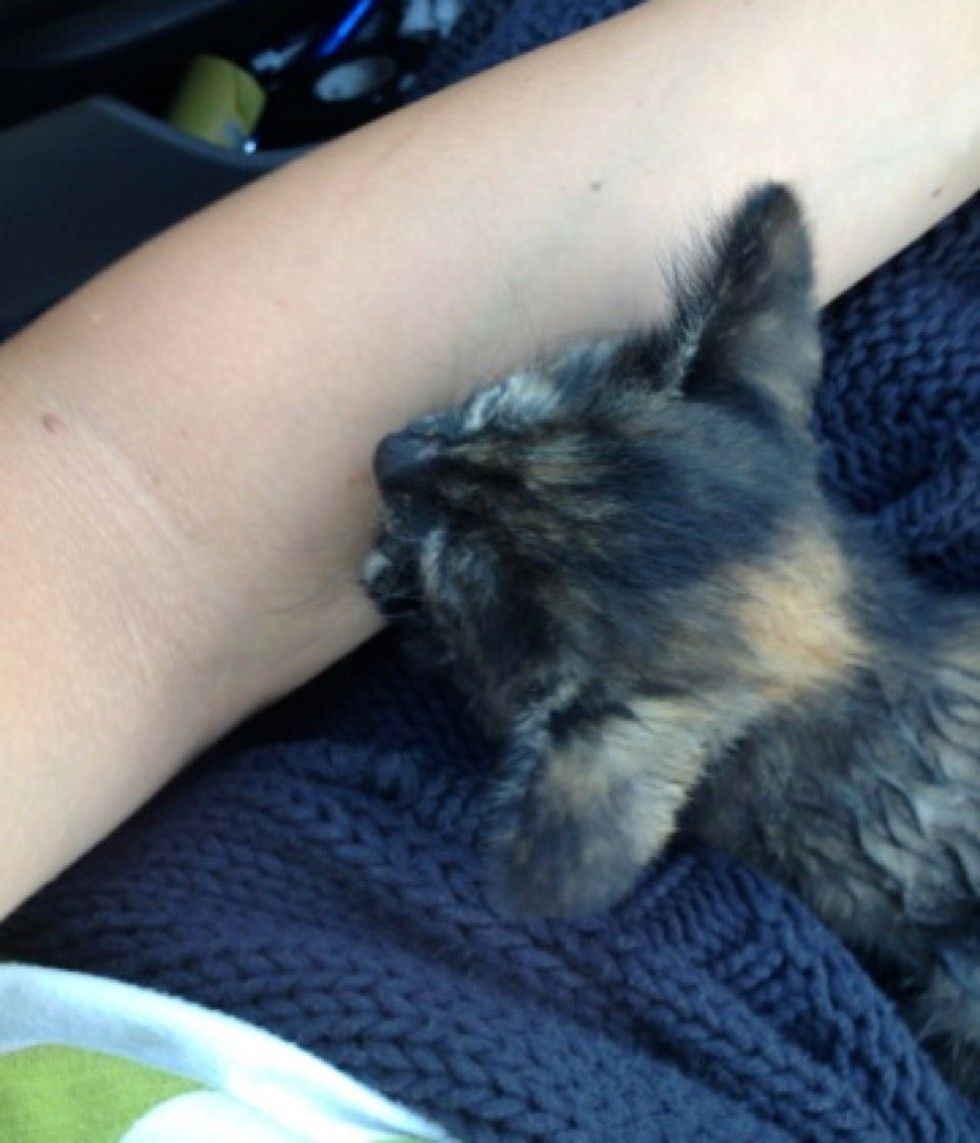 imgur
The kitty wouldn't leave her rescuer's side.
"Once I got her home she slept like this for hours."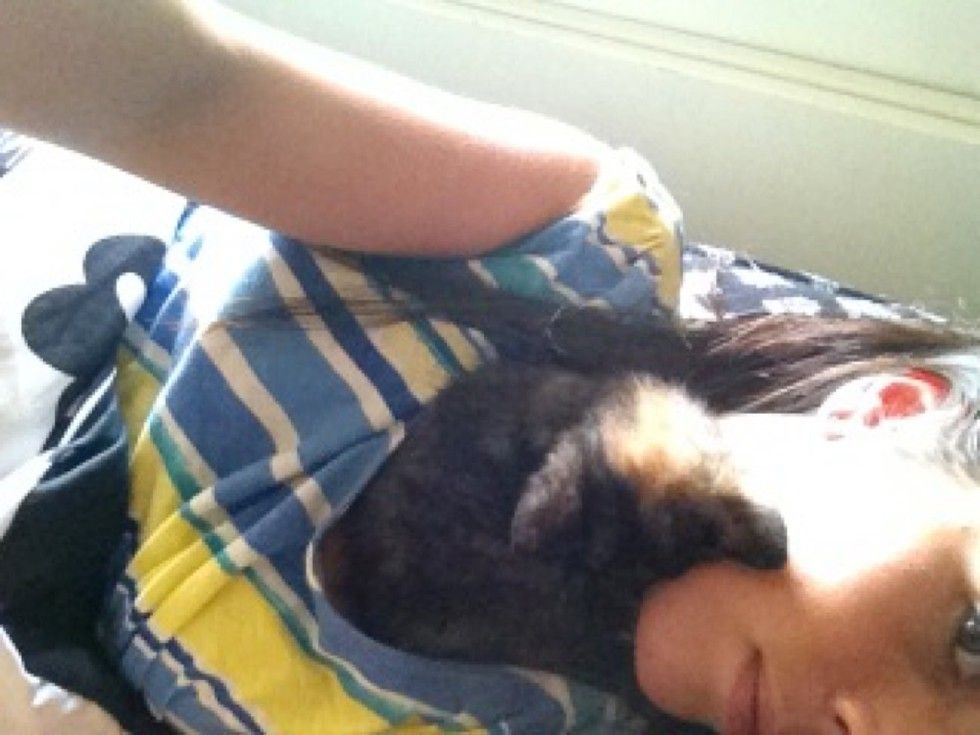 imgur
"She started to come around, her eyes opening up more, after eating some formula she became more active."
They named her Vivienne, which means life.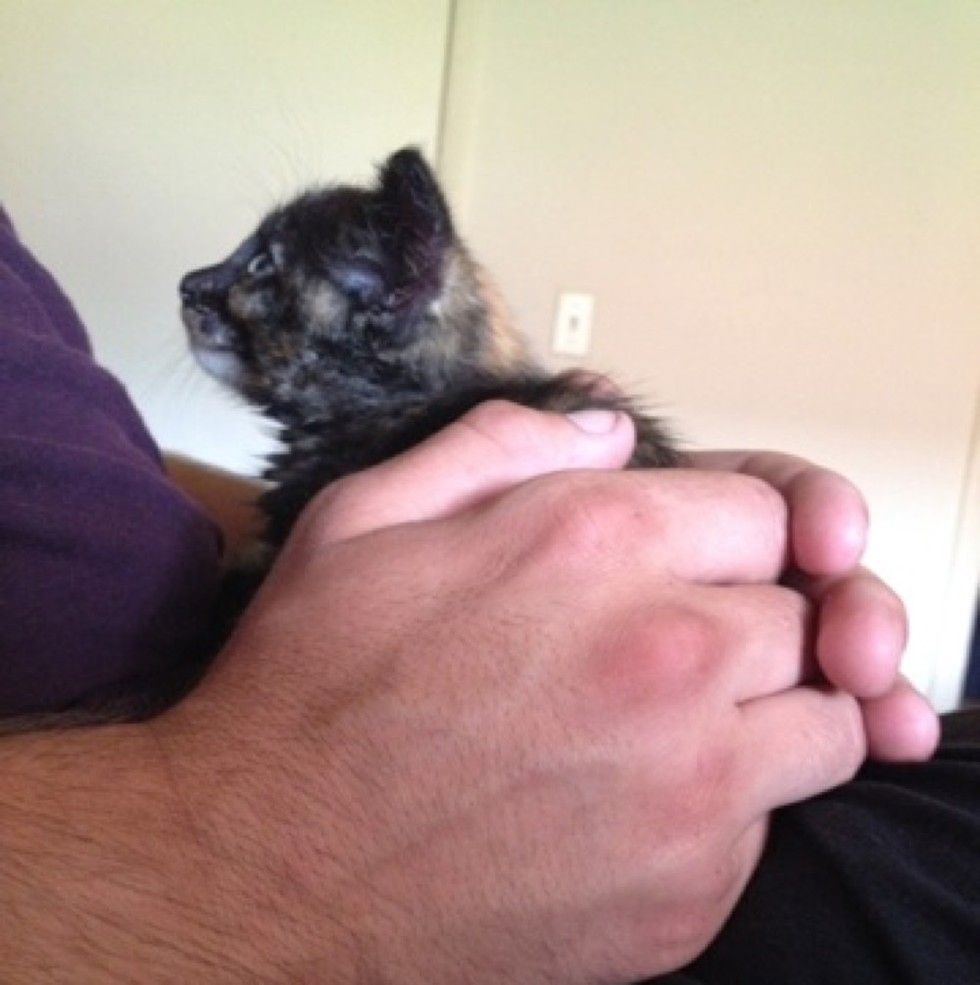 imgur
Vivienne began to thrive in her new home.

Soon the kitty figured out what the computer keyboard is for.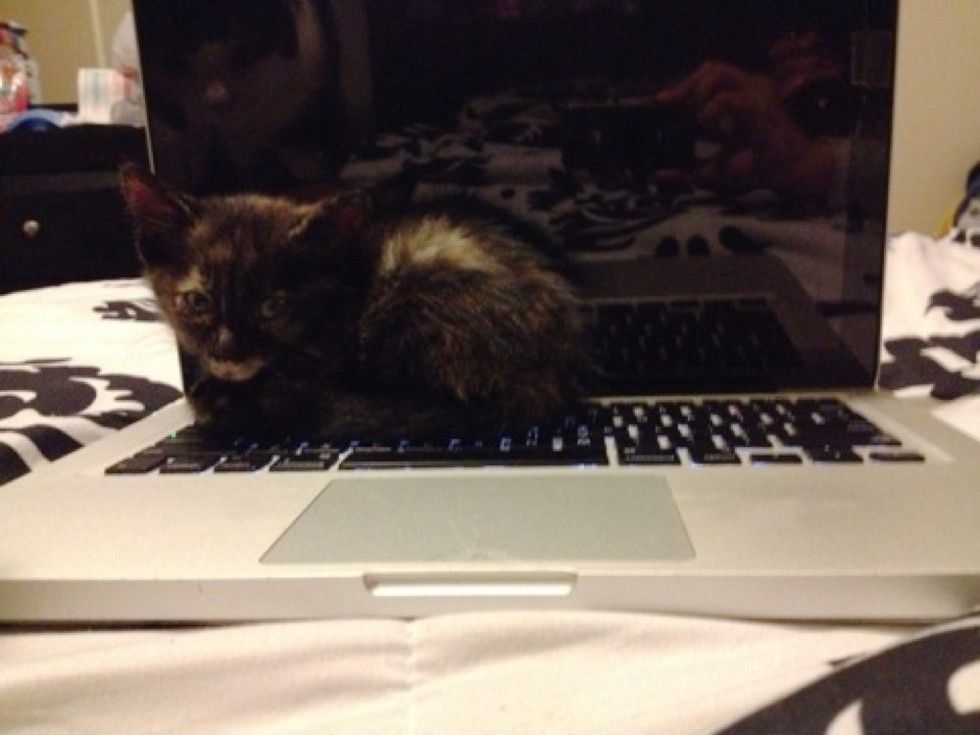 imgur
Their cat Richard wasn't too pleased when he first met the little furry newcomer...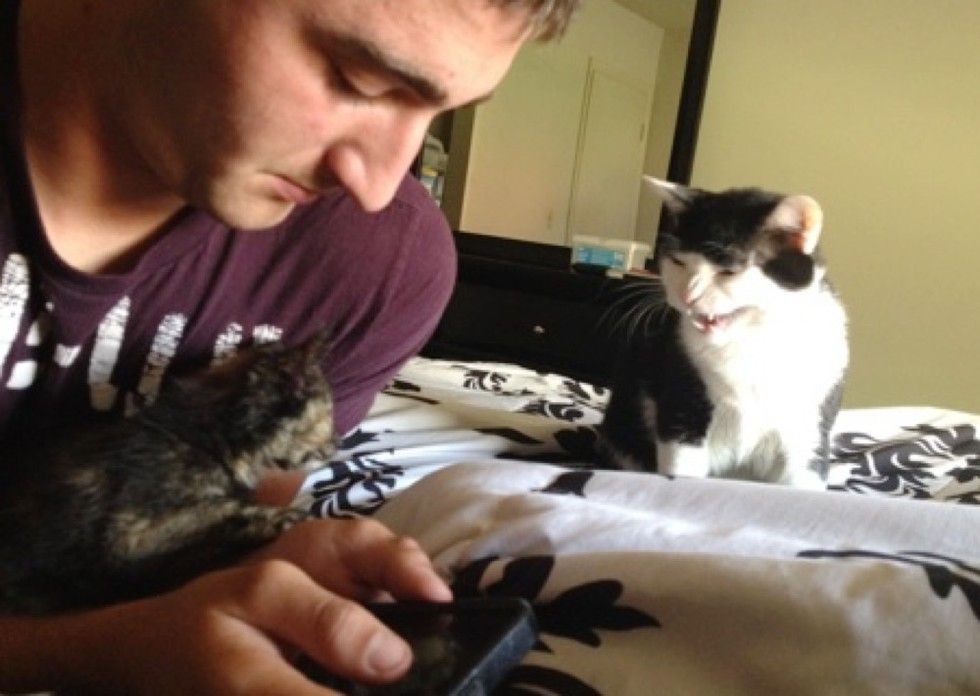 imgur
But it didn't take long for Richard and Vivienne to start hanging out. She grew on him.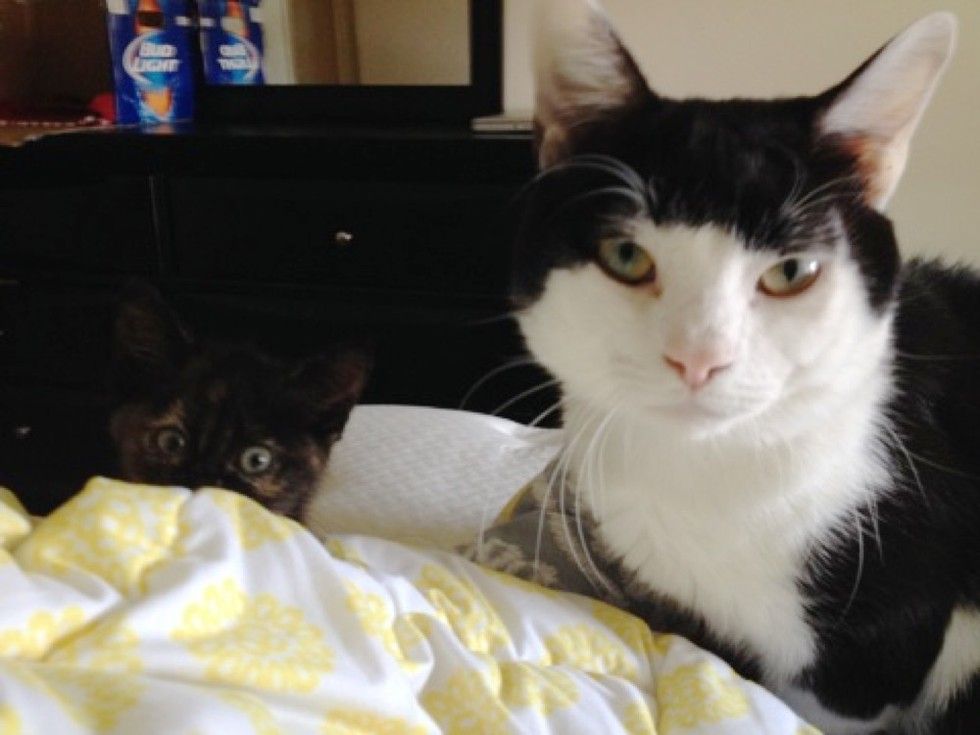 imgur
Then this happened :).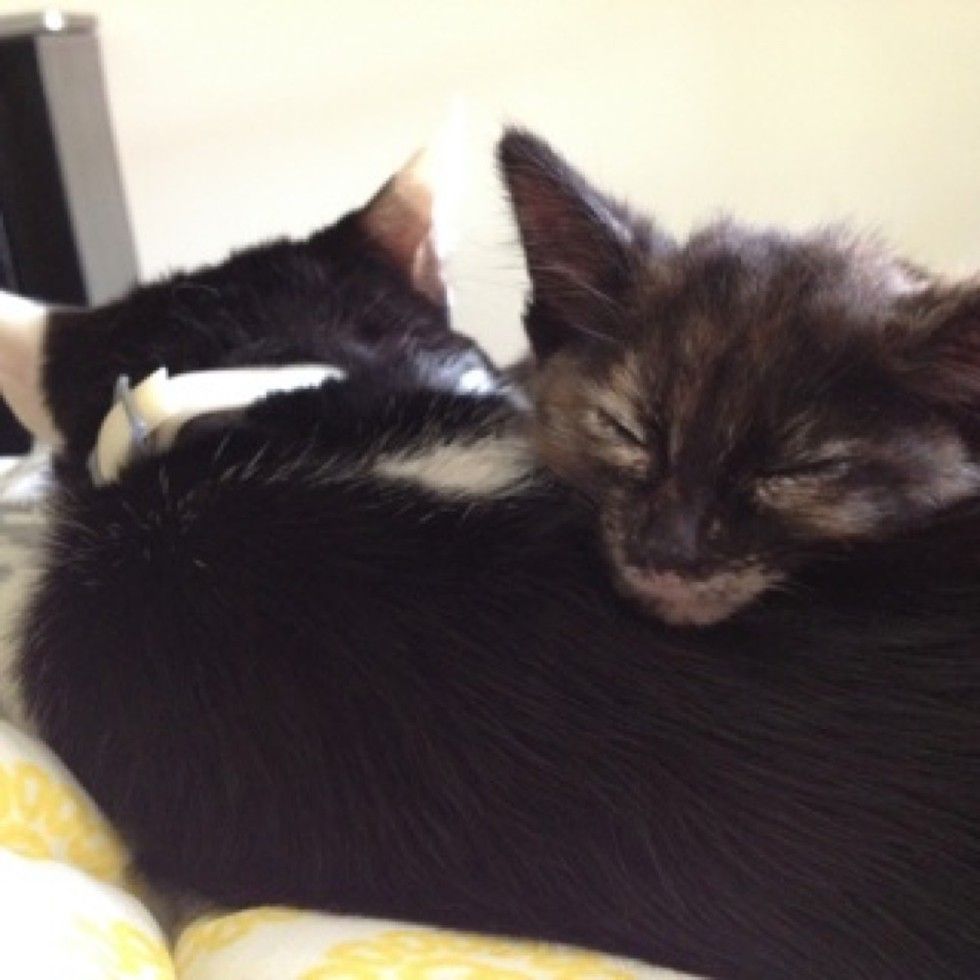 imgur
The little tortie kitty became attached to her humans very quickly.
She climbed onto her human dad's shoulder while he was preparing food.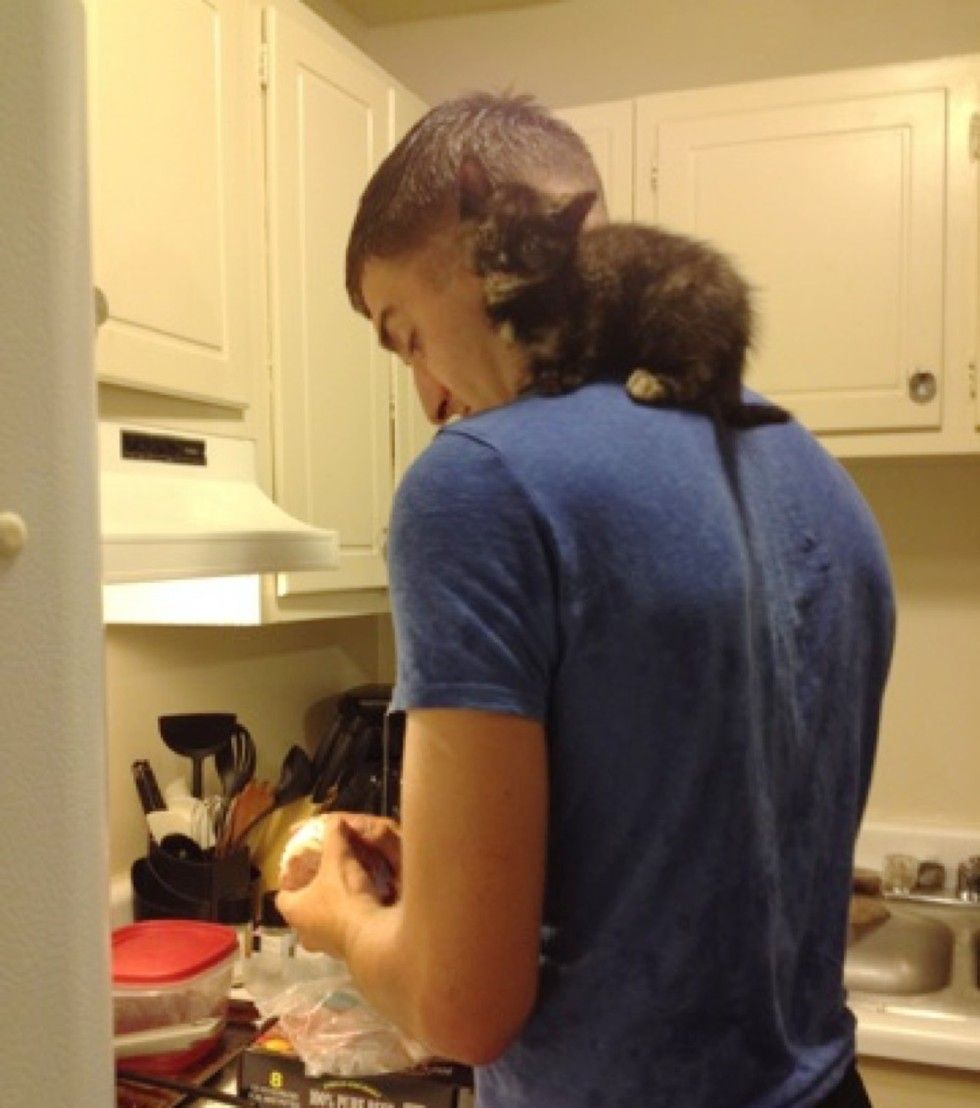 imgur
She came from a sad past, but from this point on, it's all happiness, love and family.
Vivienne inspecting her human's lunch, making sure he's on a healthy diet.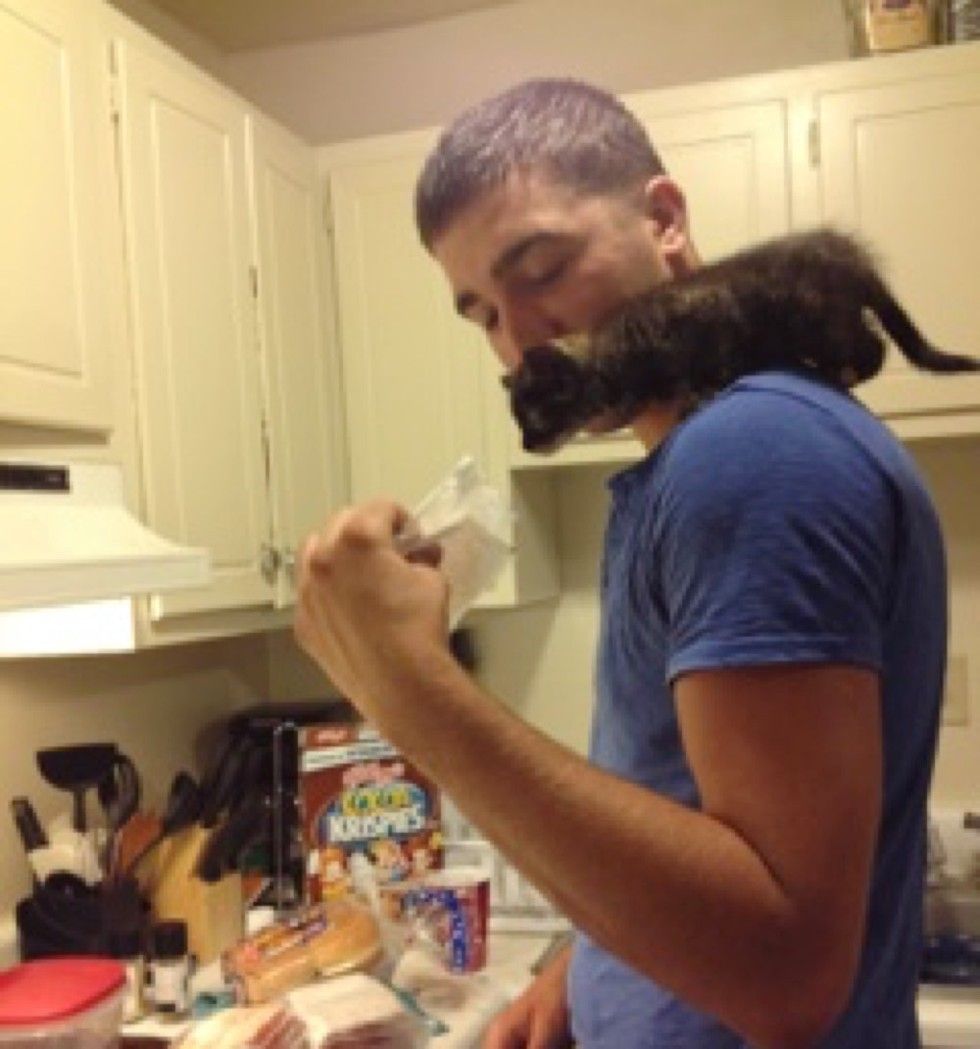 imgur
What a second chance can do! Share this story with your friends!