A little stray kitten befriended a blind duck who took a liking to the little ginger boy and gave him a bath.
"Frack (our blind-thinks she is a pet duck) has taken a liking to the stray kitty and vice versa," wrote Laura on flickr. "This little kitty was found crying in an alley... It was covered in tar, half starved and barely had its eyes open. They brought the baby to us because we have a litter of kittens that are a few weeks older. We washed him, snuck him in the box with the others and the mommy cat adopted him."
The kitten the family found laying in an alley, followed Frack the blind Duck all around the porch the other day.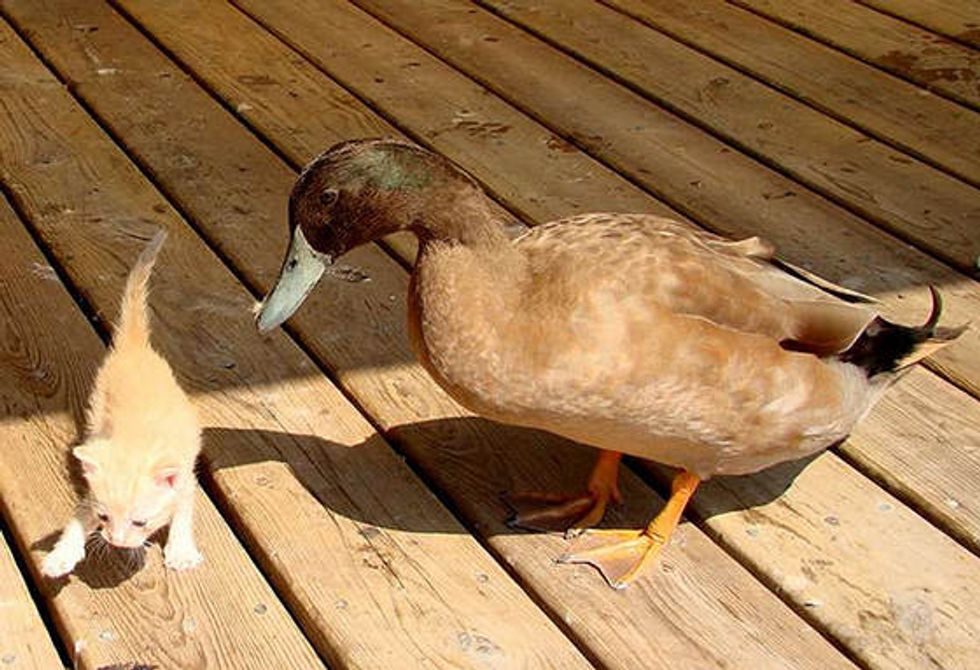 She then used her beak and gave him a bath.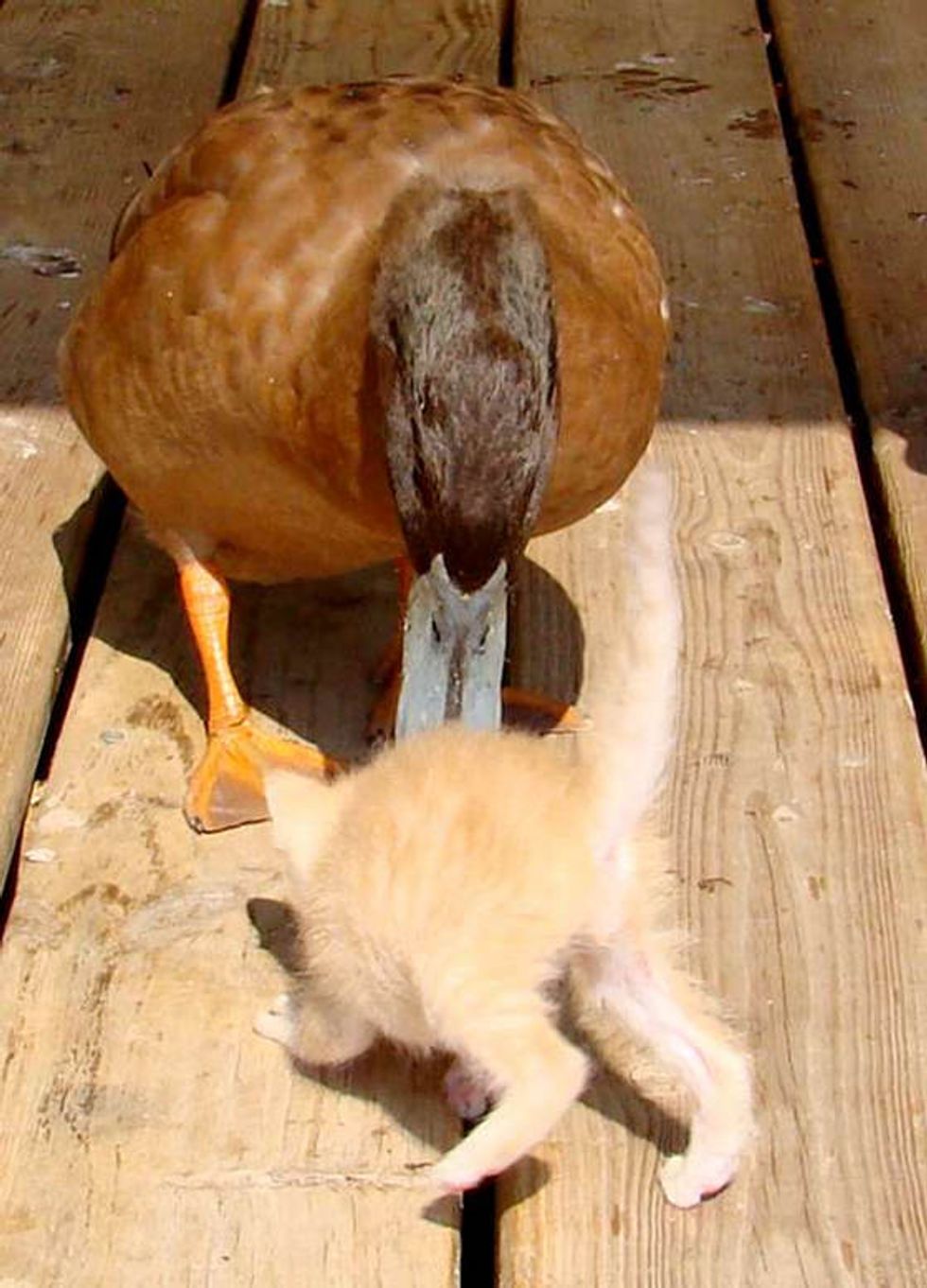 After being saved from an alley, adopted by a mommy cat and befriended by a blind duck, this stray kitty has all grown up today and is very loved in his forever home.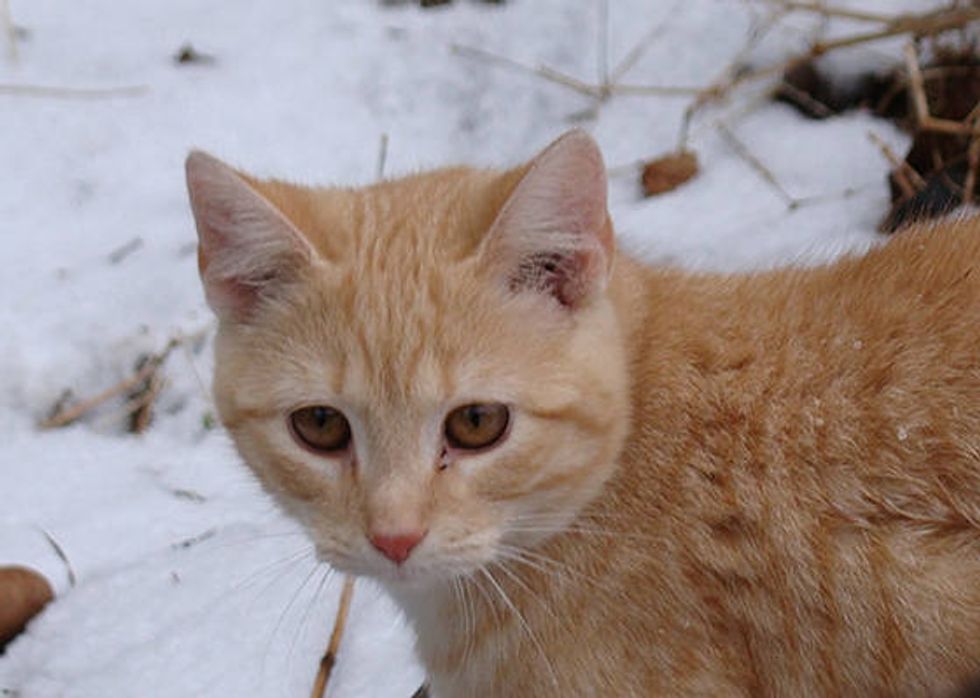 Photos by ©Laura (flickr: mommylolly).