A neighborhood stray befriended a couple. She came back to their porch one day with a tiny plus one.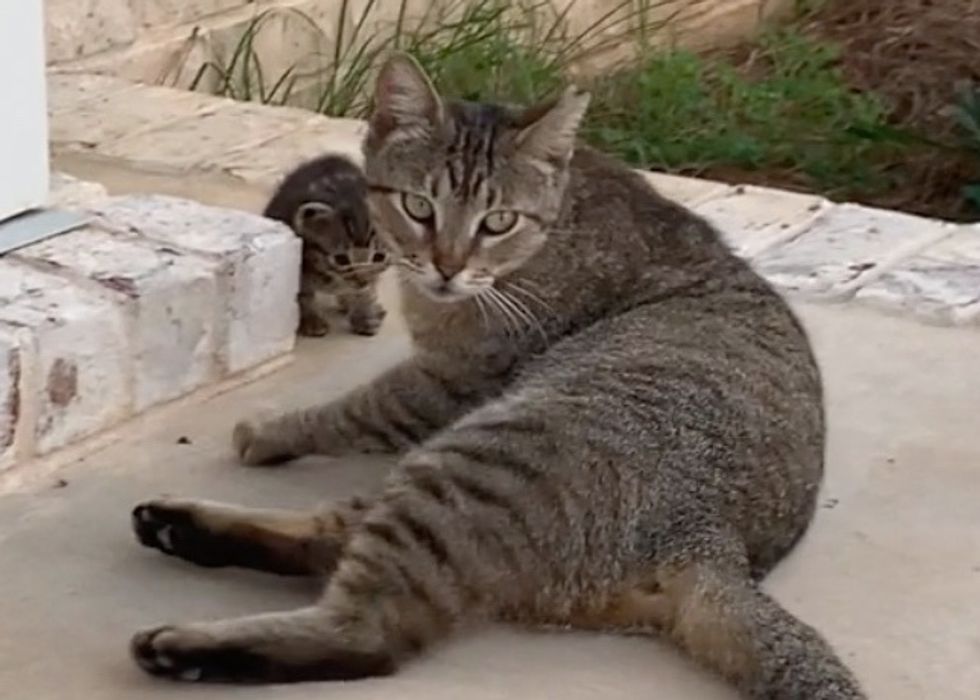 Courtney @callmecourtnay
Courtney and her boyfriend, Jake, came across a stray cat when they moved into their neighborhood. The friendly tabby began to follow them around whenever they were outside for a walk.

She would hang out with them until she received her acquired attention and daily dose of pets. Charmed by the sweet tabby, the couple named her Queso and started putting out food and water for their adoring feline friend.
"We've seen her around our neighborhood since we moved in. She's super friendly and will come up to anyone," Courtney told Love Meow. "She would accompany us on our daily walks. We feed her whenever she wants food."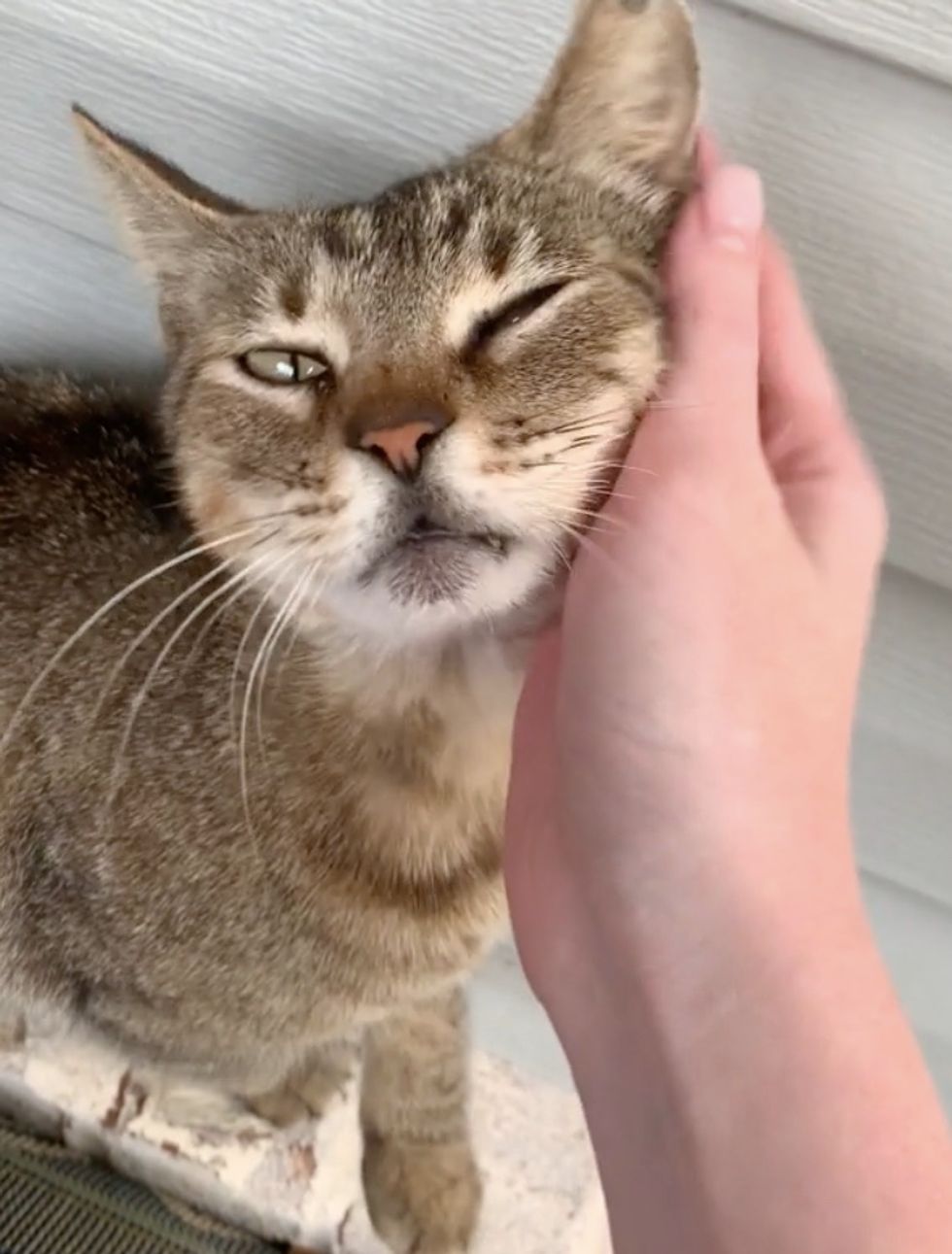 Courtney @callmecourtnay
Over the past few weeks, they noticed that Queso was exceptionally affectionate and would visit their porch often for pets and attention. When they arrived home earlier this month, they were greeted by their sweet pal waiting outside on the porch, but this time she was not alone.
They immediately noticed a tiny ball of fur waddling behind the cat and had to do a double take.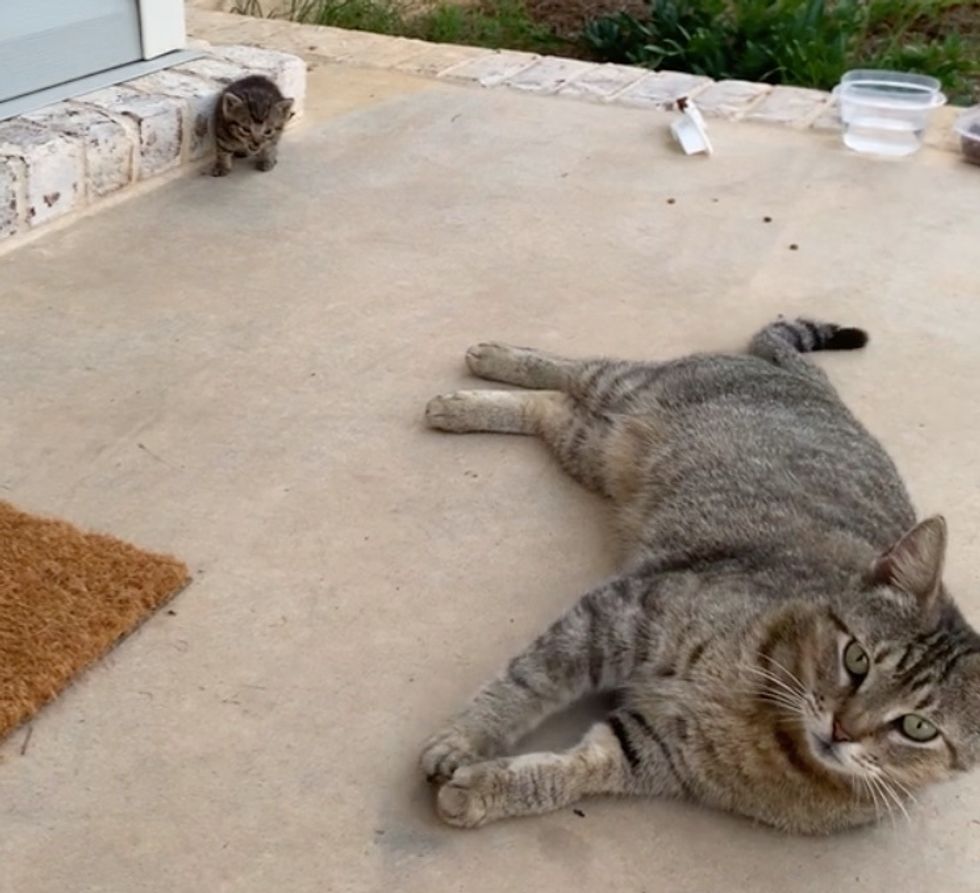 Courtney @callmecourtnay
"It was definitely a surprise when she brought her kitten. She was laying on our front porch, with the kitten next to her," Courtney shared with Love Meow.
Since they have a cat (Ellie) of their own, and Queso doesn't seem to get along with other felines, they invited the cat mom and her kitten into their screened-in back porch so they could have a safe place to stay.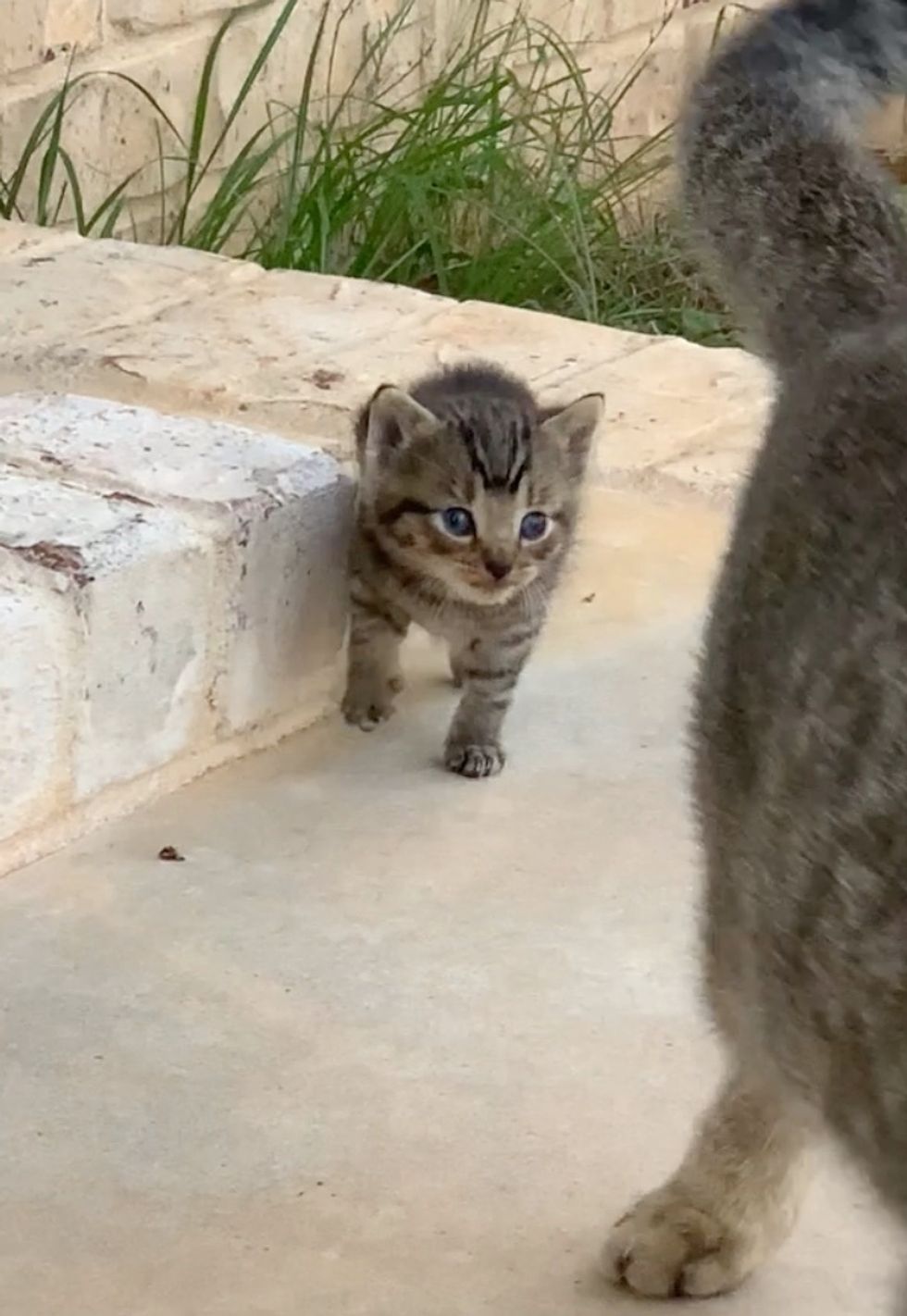 Courtney @callmecourtnay
The mama was completely enamored by all the attention she could get from the couple and spent most of her time snuggling away.

Over the next few days, they took the mother and daughter to the vet and discovered that the kitten was underweight and needed to be supplemented. "The vet gave us some formula and told us to try to feed her between feedings with her mom."
Watch the cat and her kitten in this video:
Stray Cat Brings her Kitten - @callmecourtnaywww.youtube.com
Soon it became clear that the cat mom was not interested in raising her kitten, and the couple had to intervene.
"I've been feeding and taking care of the kitten (now named Beans), around the clock for almost a week now," Courtney told Love Meow. "We've made arrangements with the vet (to have the mom spayed)."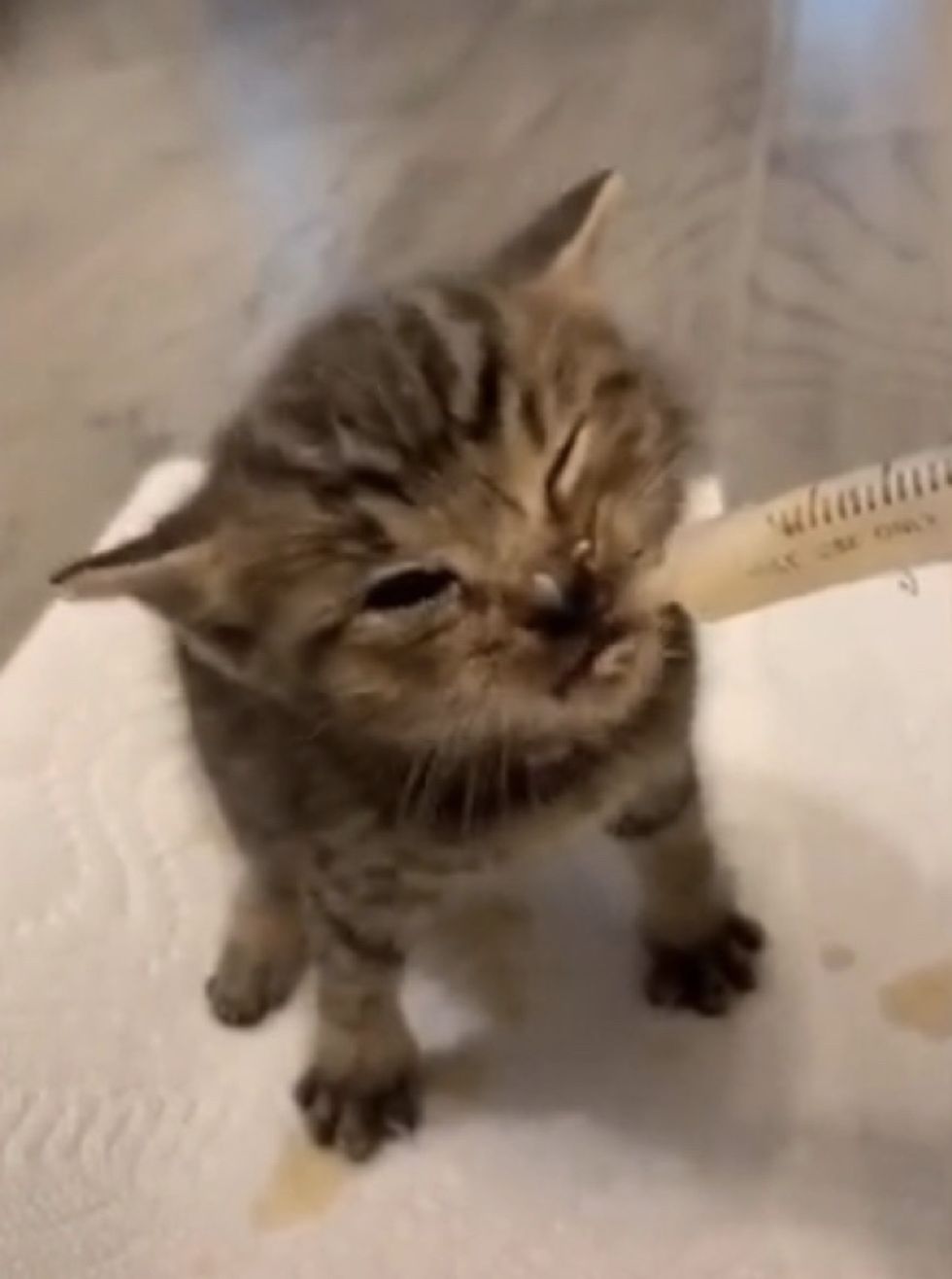 Courtney @callmecourtnay
Queso has left her feline baby with the kind couple, and she seems to be very pleased. Courtney and Jake continue to care for her while looking after her kitten in the comfort of their loving home.

"Everything is great now. We hang out with Queso, feed her and give her pets. Beans has gained almost two ounces since we took her in and is starting to play with toys and me."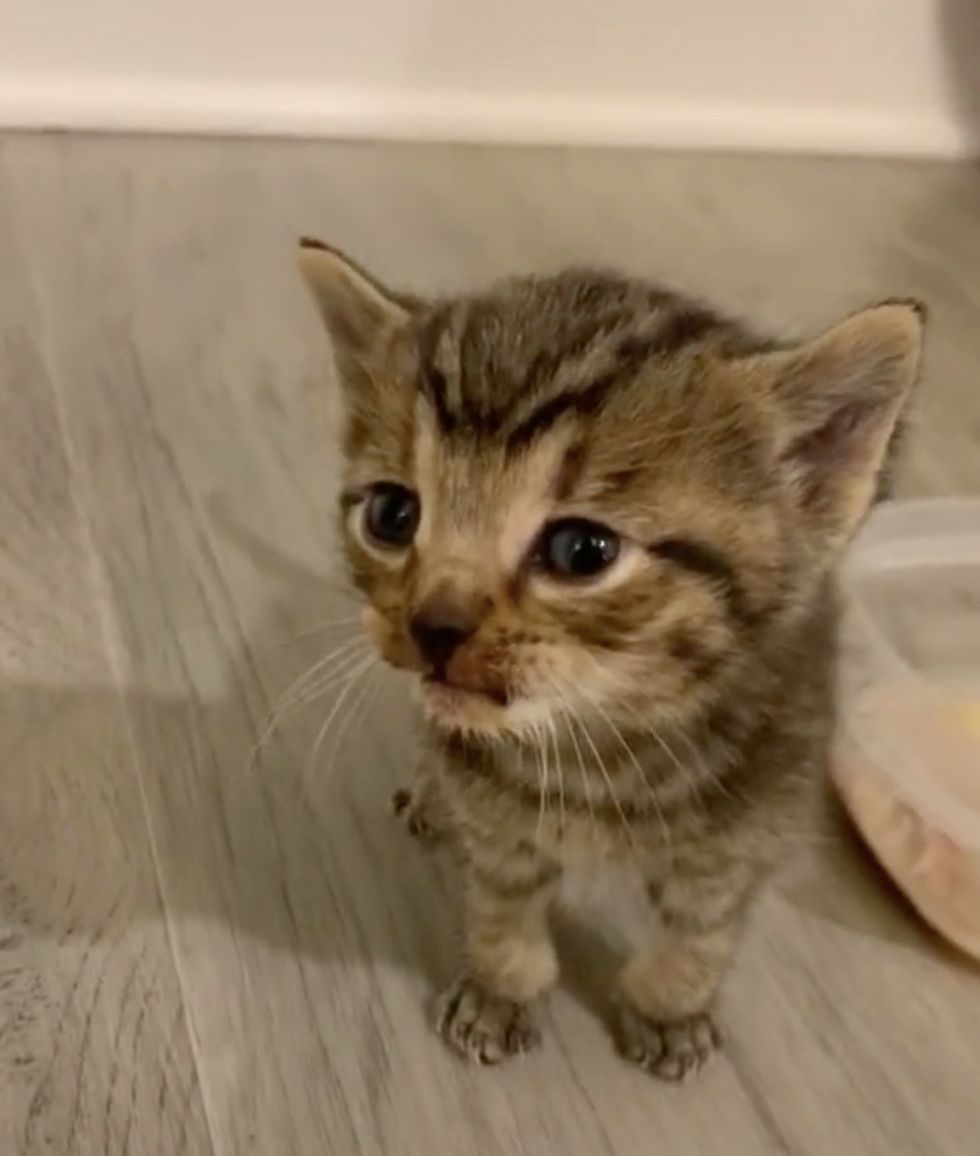 Courtney @callmecourtnay
Share this story with your friends. Follow updates on the kitties on tiktok @callmecourtnay.
Related story: Stray Cat Comes Back to Find Her Kittens Who Were Brought to the Shelter