A stray cat, who had been wandering around a police station, finally walked up to an officer, meowing for help. But no one expected what the kitty had brought with her.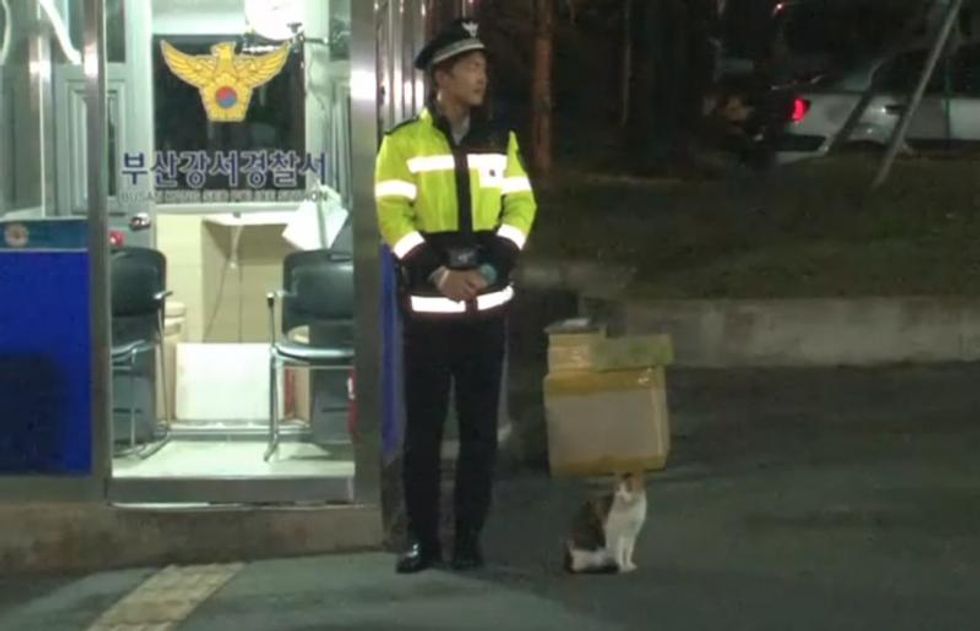 SBS / TV animal farm
A police station in Pusan, South Korea, is now run by not just one but a family of kitties. Ever since a stray cat mama walked up to an officer there, she decided to make the place the permanent home for her and her four kittens.
The beautiful calico cat likes to accompany her "colleagues" at the precinct whenever they are on duty. Her name is "Molang" which means "Don't know" because no one had any idea where she came from or how old she was when they found her in front of the post.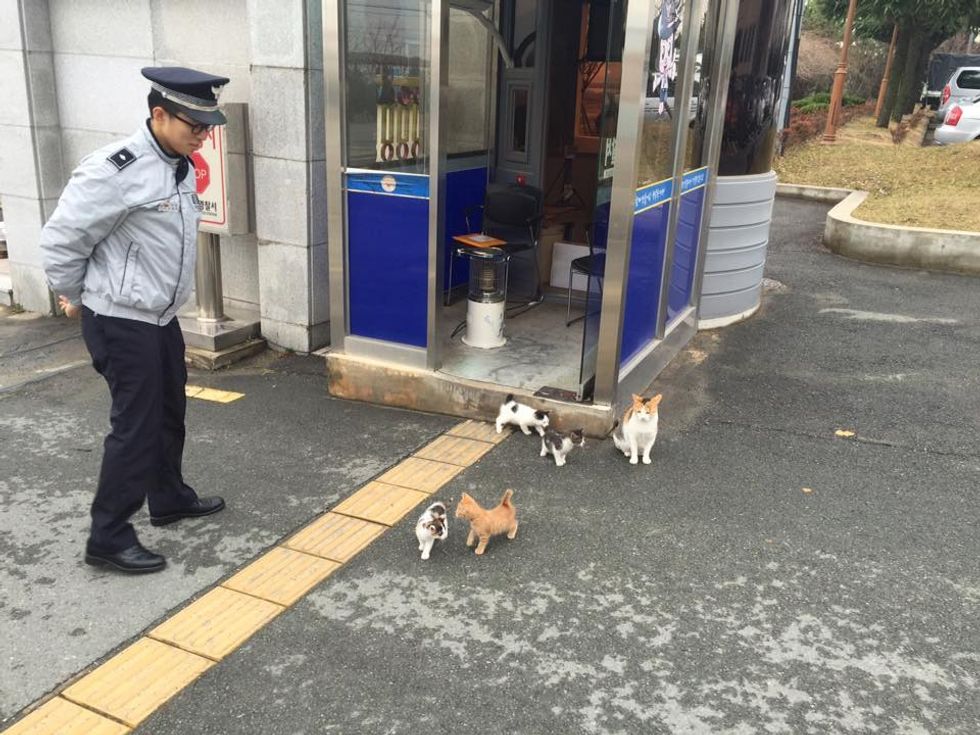 Facebook / Busan Police
The first time Molang met her human friends was of a bittersweet story. The officers found her kittens dead in a car accident, so buried them while Molang was watching from a distance.
The elusive cat finally came back a few months later when the very same officers were on duty. Surprisingly, she was pregnant once again.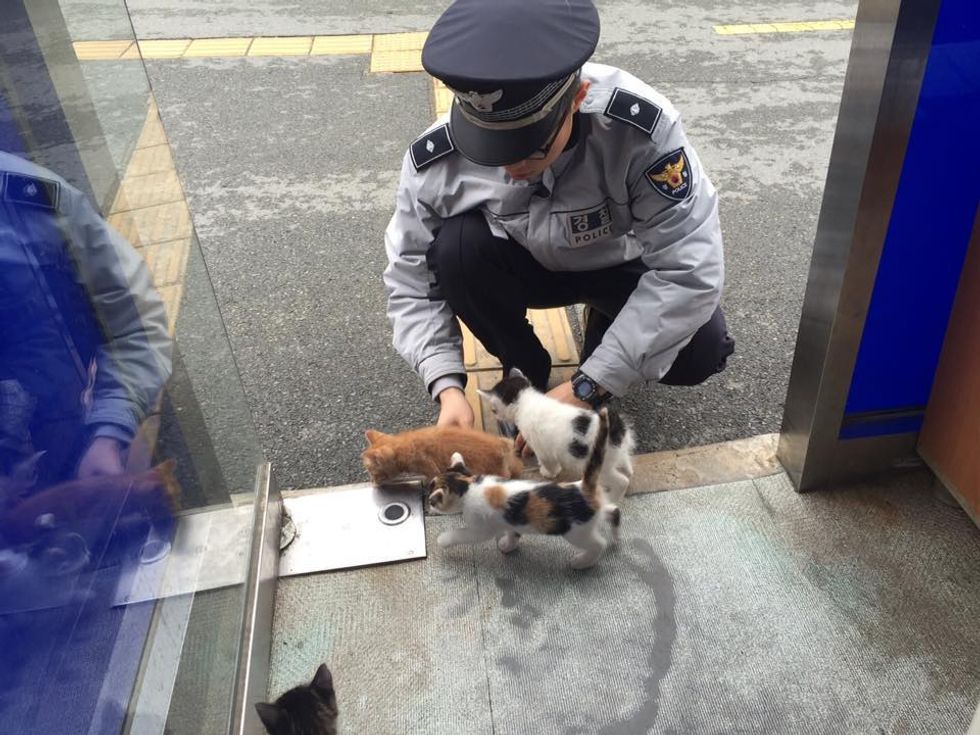 Facebook / Busan Police
But this time she decided to stay and gave birth to her kittens in the guard post.
Everyone at the police station fell in love with the furry family. They made a cozy room for the mama before her delivery and helped her cut the umbilical cord for her babies.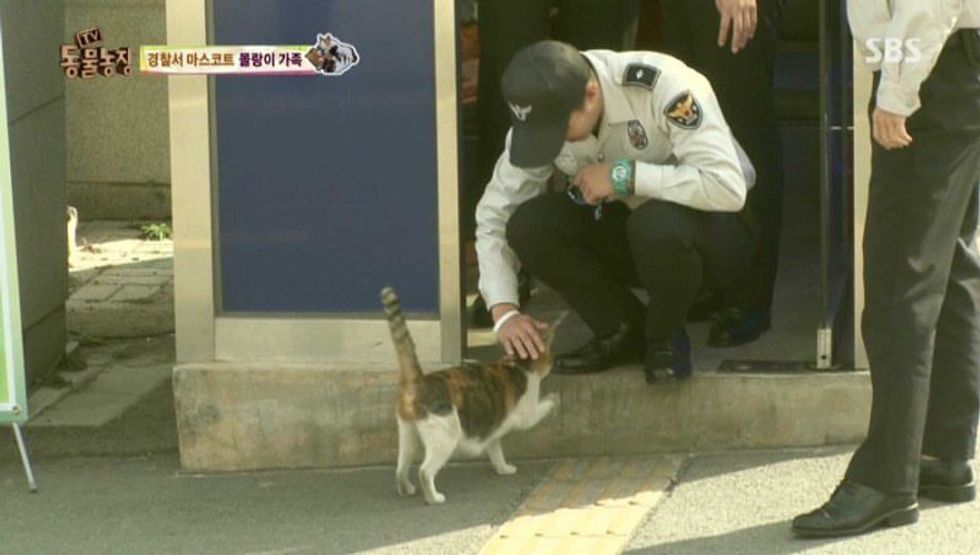 SBS / TV animal farm
The feline family has become the mascot of the police station. They have a forever loving home there with lots of people who play with them, keep them happy, fed and healthy.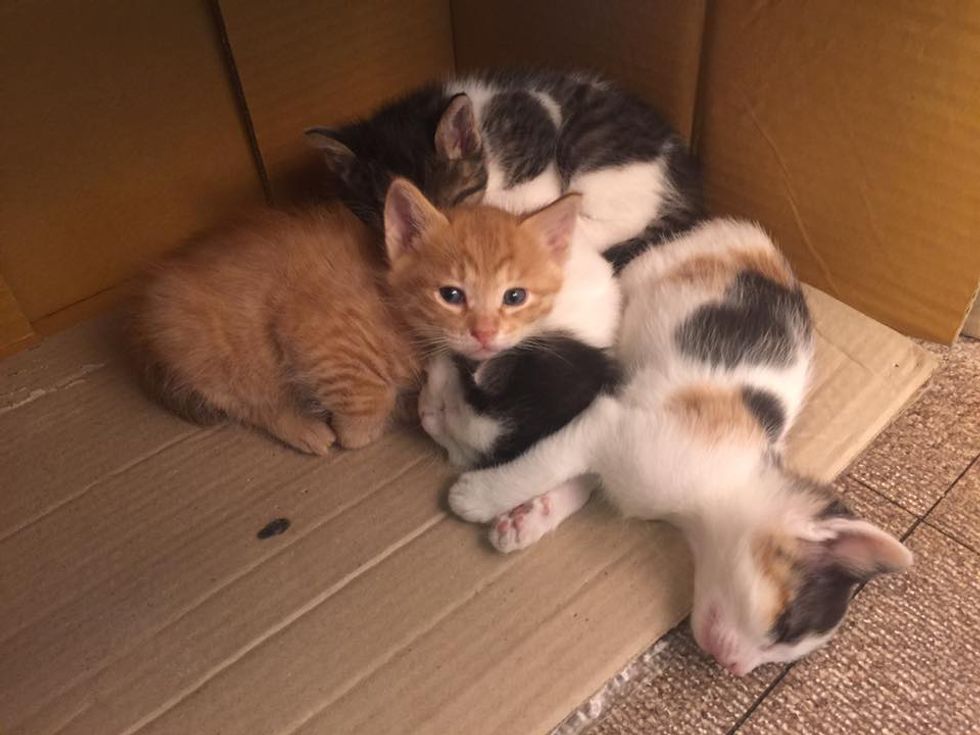 Facebook / Busan Police
The four tiny kittens are growing up at the police station.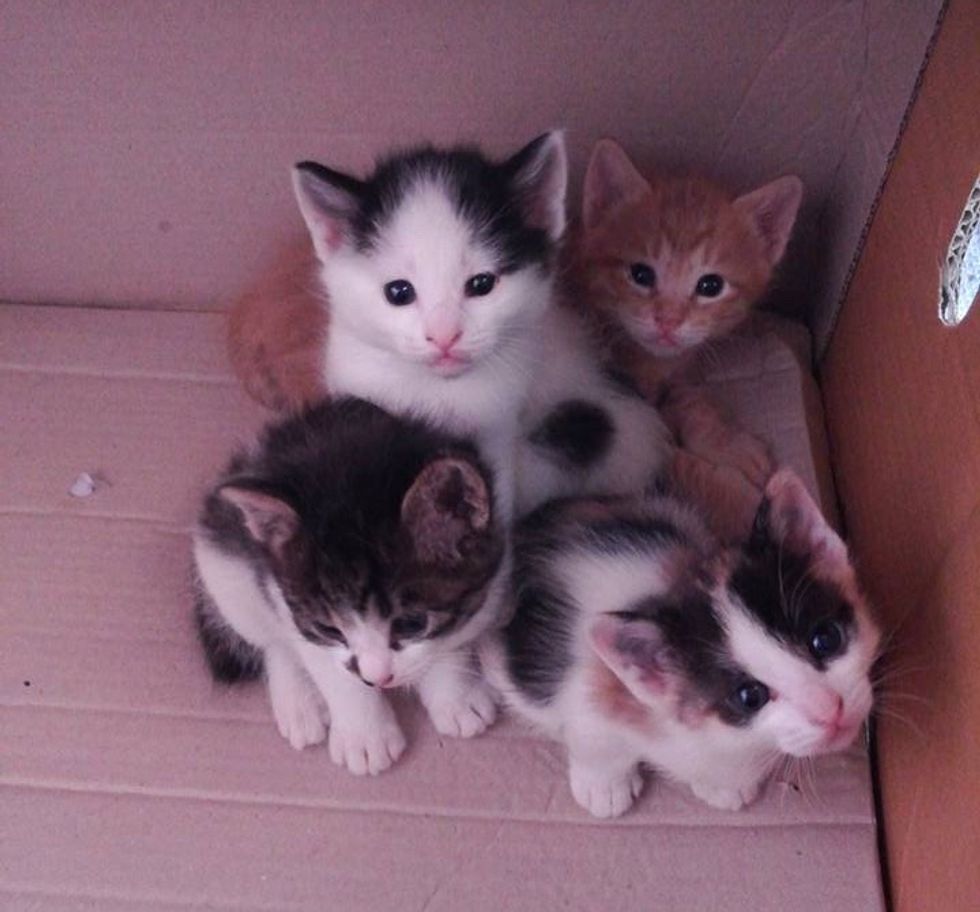 Facebook / Busan Police
In return, the cat family works alongside the police officers at the post and help them with their job.
A police officer gives thanks the cat mama for her contribution.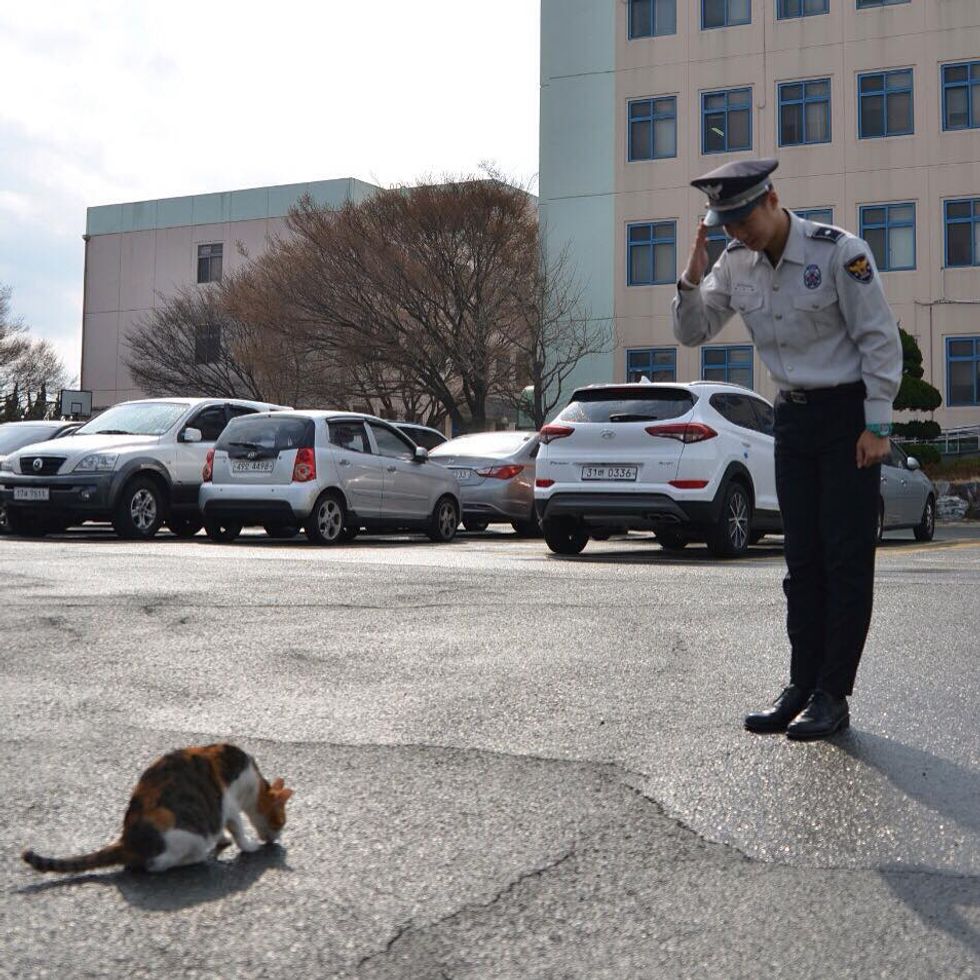 Facebook / Busan Police
An officer helps kitten-sit the fur baby while mama takes a break.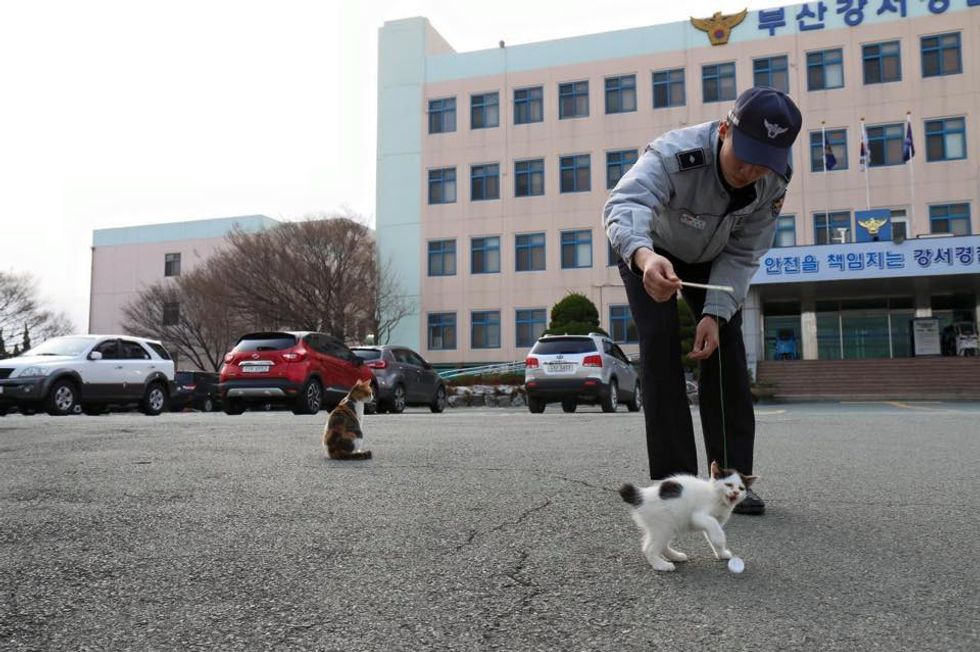 Facebook / Busan Police
Every time they bring in boxes, the kitties turn them into beds.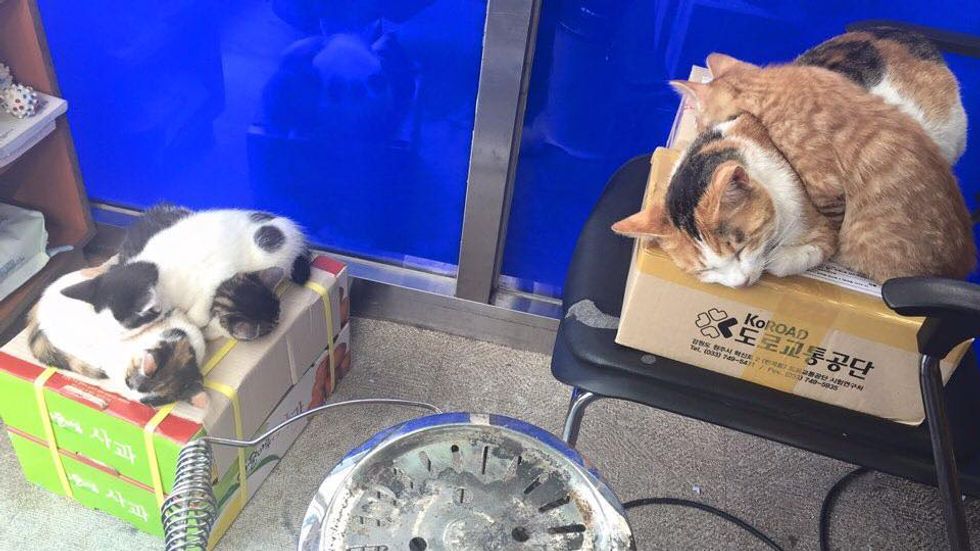 Facebook / Busan Police
These beautiful kitties have become the first ever police cat family in the country.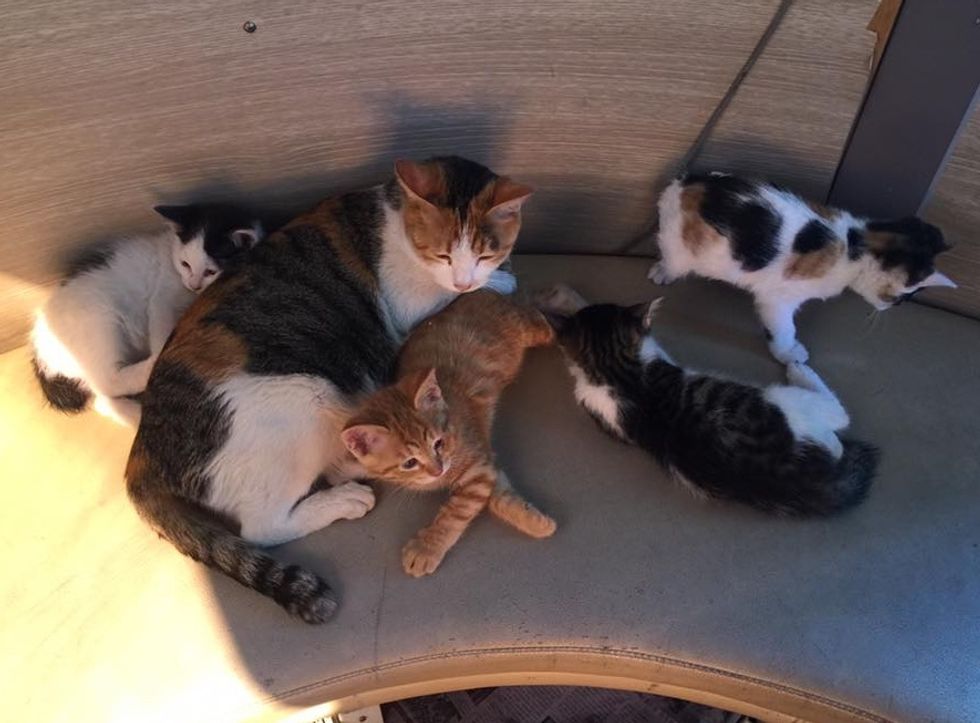 Facebook / Busan Police
Share this story with your friends. (h/t: imishin)
Related story: 5-year-old Girl Suggests to Police to Recruit Cats, They Write Back