A stray cat from Afghanistan has stolen the heart of an American serviceman. "Mousetrap (Paktika) arrived a few days ago (at Nowzad). She wants to go home to her soldier," the shelter wrote on Facebook.
Here is the story of Mousetrap (via Nowzad):
I was stationed at FOB Sharana for almost six months,and shortly after my arrival I saw a cat in the shadows around my living area. It was very elusive for the longest time. I'd put food out for it and the food would disappear by morning. Several months went by without actually seeing the cat, until one day she walked in my room while my door was open! Friendly as could be, we bonded instantly.
She seemed to be able to sense danger and would sometimes disappear. She had a keen sense of smell and started showing up down near our work area, where our Indian friends would always be cooking food. Despite all the chaos in our everyday lives while at Sharana, she'd always seem to come around and put smiles on our faces, making us feel a little bit closer to home. I really dreaded when I'd have to depart and leave her to fend for herself.
Well, the day came when we started packing up and tearing down most of the wooden structures around our compound. She had several safe havens where she'd hide and they were both gone. I hadn't seen her in a few days and figured she'd taken refuge somewhere else. On one of the final days of cleaning up and to my surprise, she appeared out of nowhere! I looked over and saw her sitting on a jersey barrier. The funny thing is that she was sitting on my small backpack as if she were trying to tell me something! At this point I knew that I couldn't leave her behind.
With only several days left before flying out,I needed a plan and quick. My only option was to leave her with some friends in another unit who'd be around for another couple of months. They had a problem with mice and gladly looked after her for me until I could figure something out.
I found Nowzad and before I knew it, a plan came together and after a 100mile taxi ride she was safe and sound at the shelter.
This is my first tour in Afghanistan, but I spent 4 tours in Iraq and cared for cats as for some reason they'd always seek me out. It was the same story, not wanting to leave them behind living a horrible life. This little Kitty stole my heart and I'm going to do everything I can to get her back to my home in Indiana where she'll be a house cat without a worry in the world. She'll have three cat brothers to greet her (Rufus,Snapper and Nike). Thanks for all the help and support!
Mousetrap strayed into the heart of a soldier.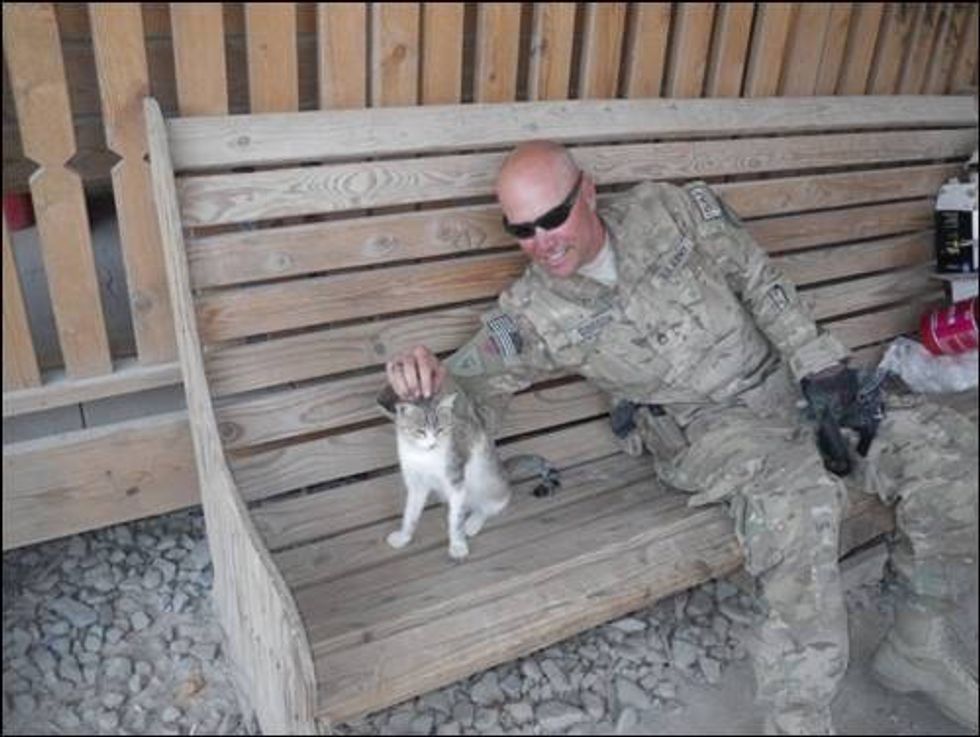 The soldier started leaving food for the feline who was elusive for a while until one day she walked in his room, they instantly bonded.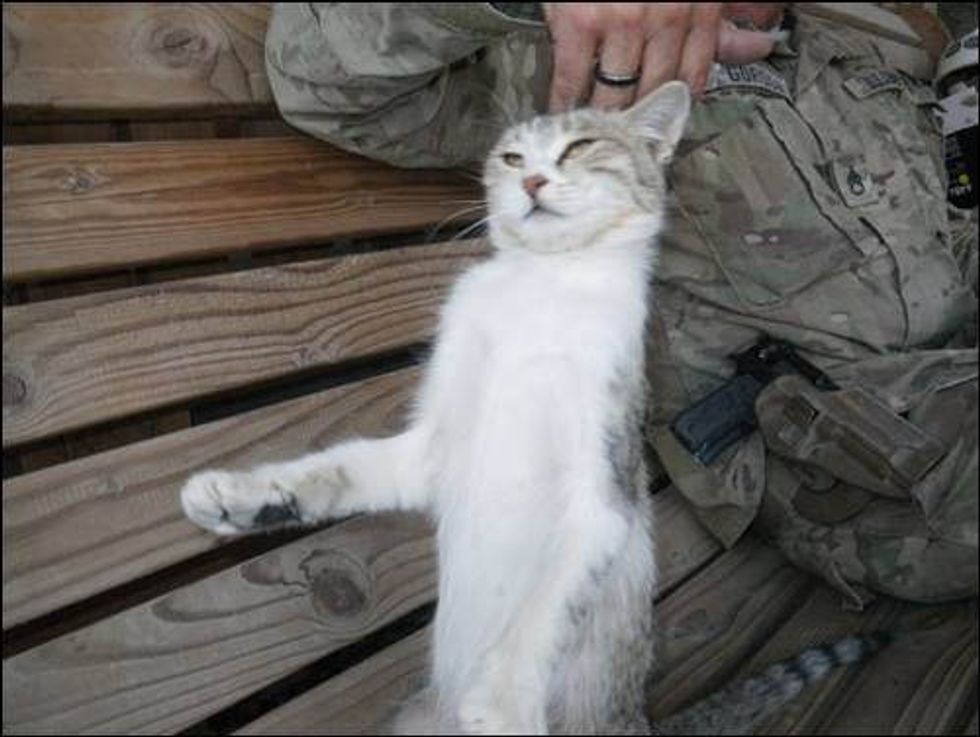 He knew that he couldn't leave the cat behind, so he found Nowzad. They drove 100 miles to bring the kitty to the shelter where is safe.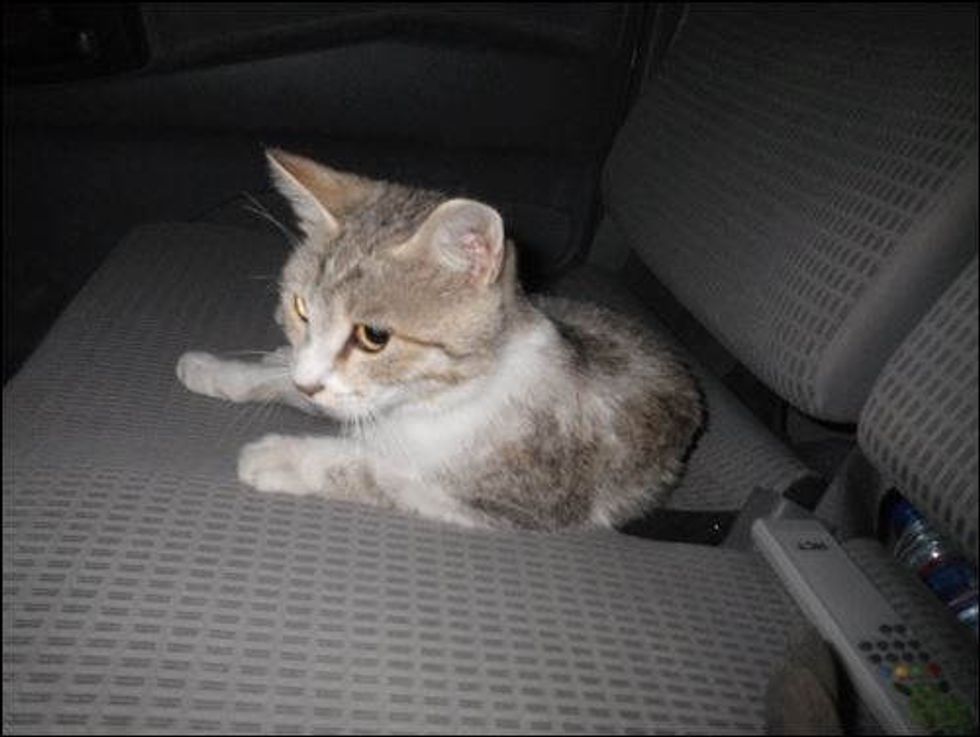 Mousetrap investigating a fridge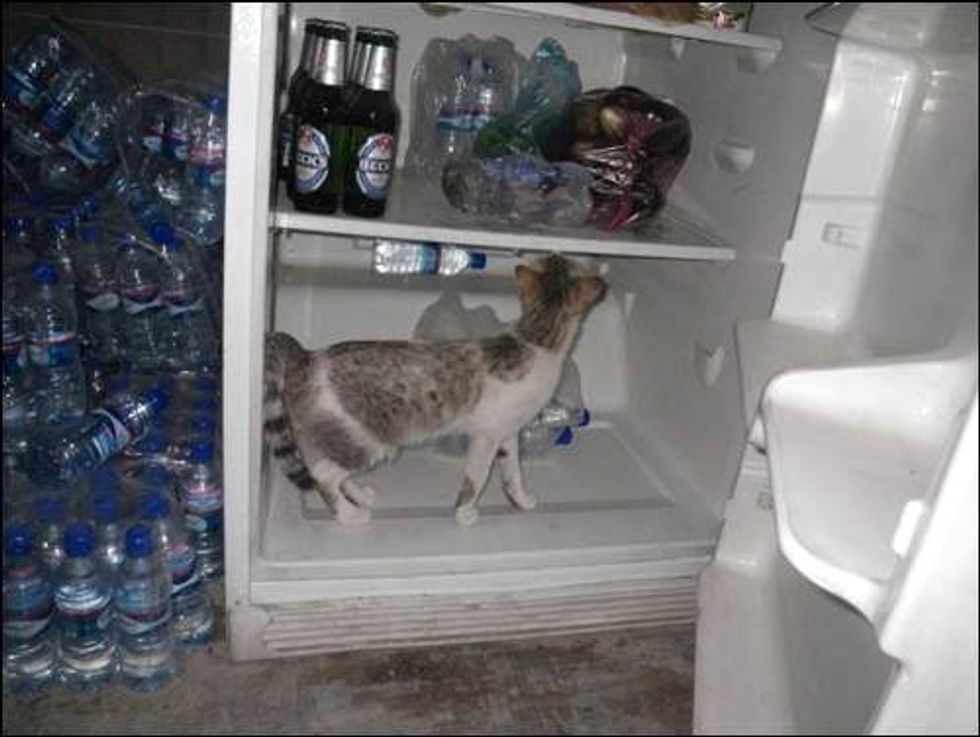 They gave the kitty some tuna she loved.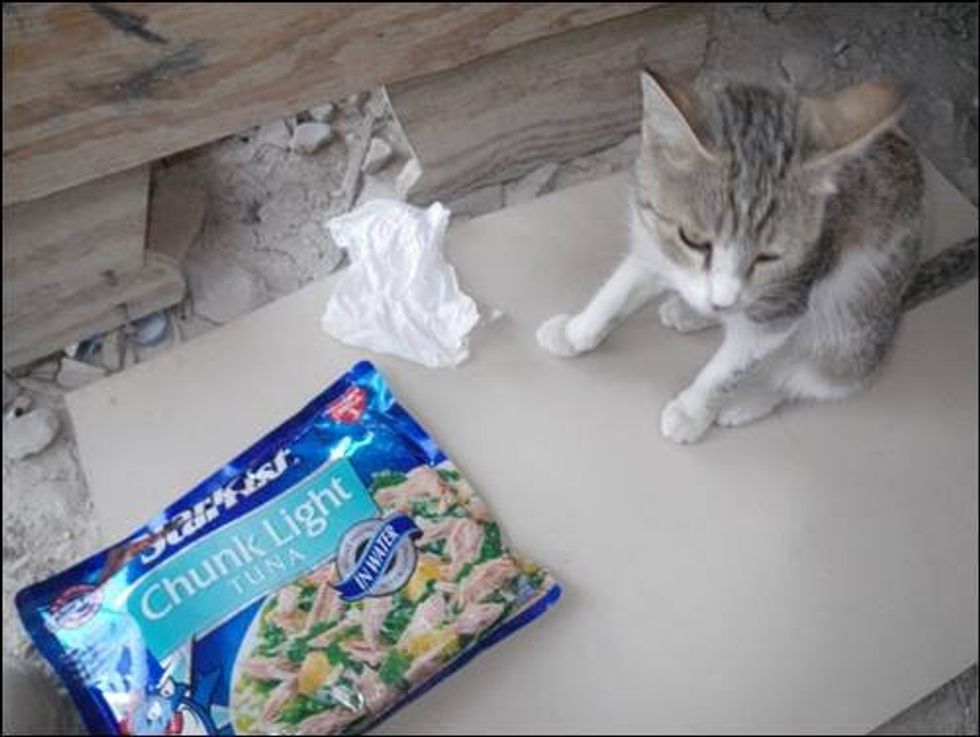 Mousetrap can't wait to go home to her soldier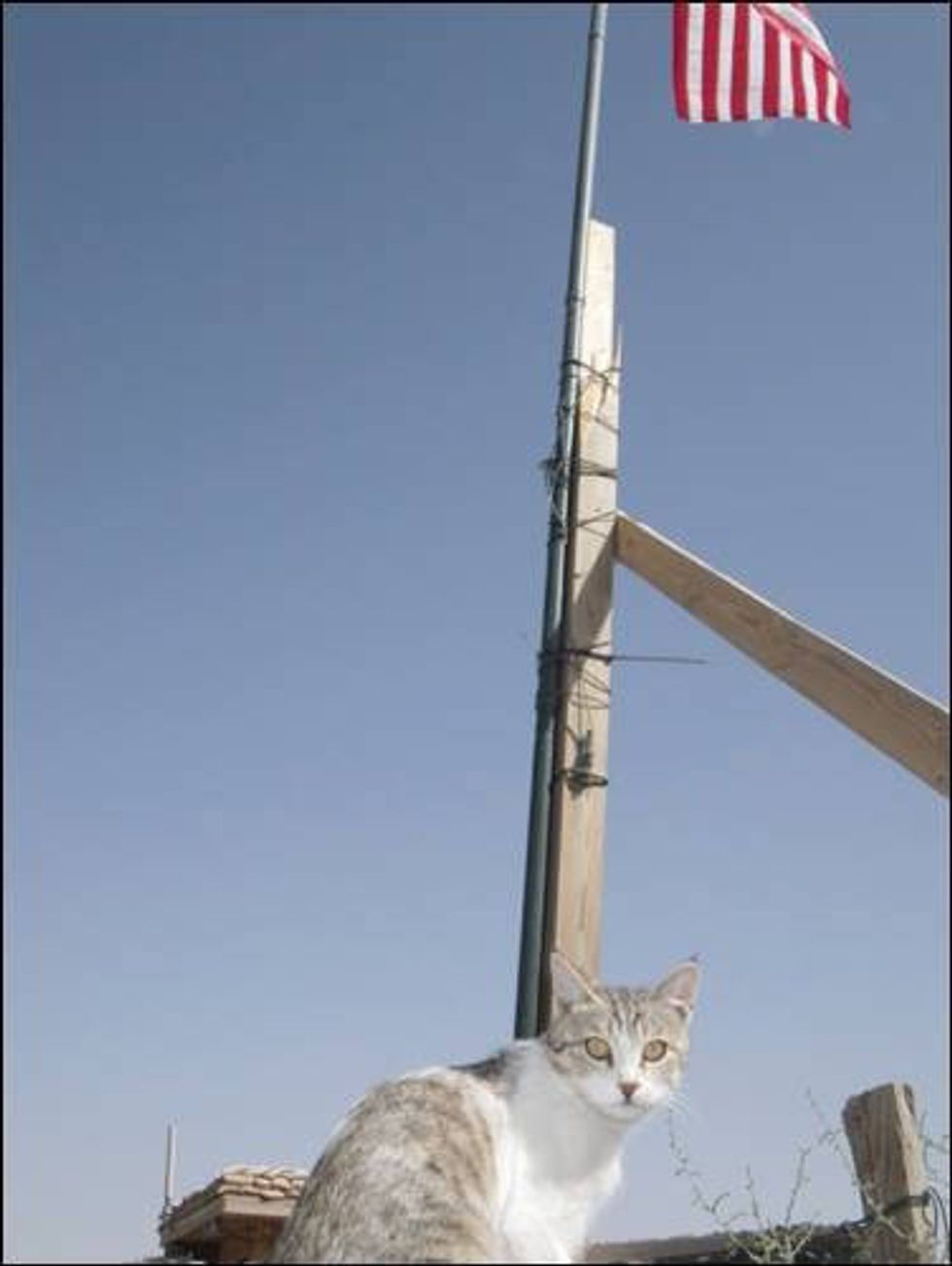 Nowzad set up a fundraising page for Mousetrap (closed. Goal has been reached!). Nowad is a non-profit charity organization aimed to improve the welfare of the animals of Afghanistan. Follow them on Facebook.