A stray tabby cat found a foster home for her and her fur babies.
In Oct 2008, Junku (Jun Kumagai) found a stray tabby cat with gorgeous blue eyes who was apparently sick. She was extremely friendly and wanted to follow Junku home. Being a cat lover himself, he couldn't leave her there, so he took her to an animal hospital and brought her home that day.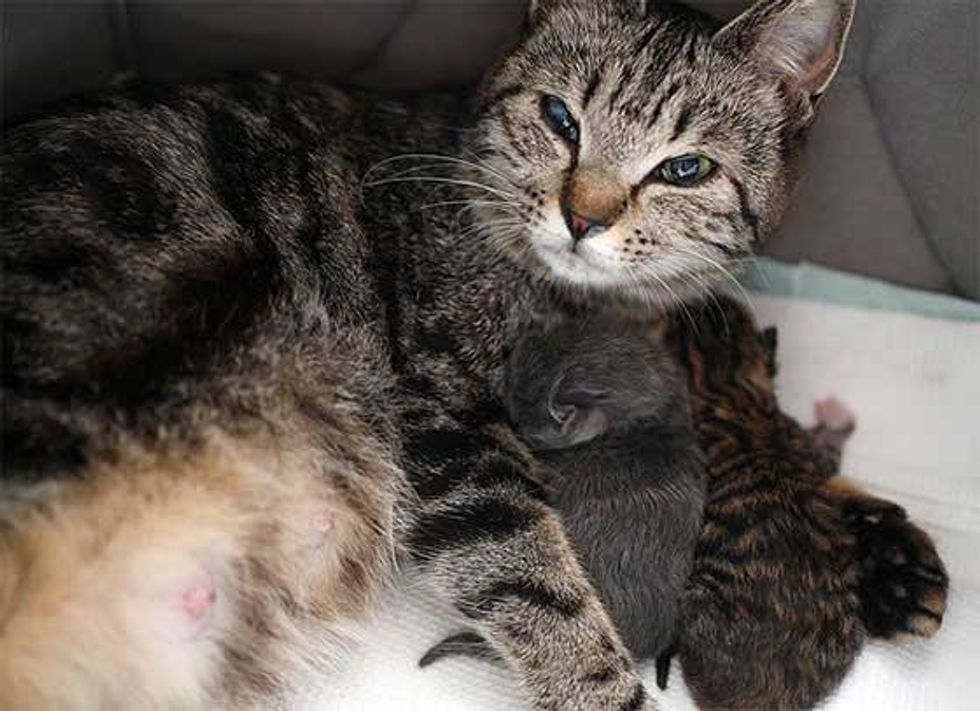 They named her Anne.
As she became healthier, she continued to put on weight, then approximately a month after her rescue, Anne gave everyone a surprise by giving birth to a litter of two kittens.
Photos by ©Junku (His blog: airborne cats, more photos of Anne).

When she found Junku, she wanted a comfortable home for her kittens too.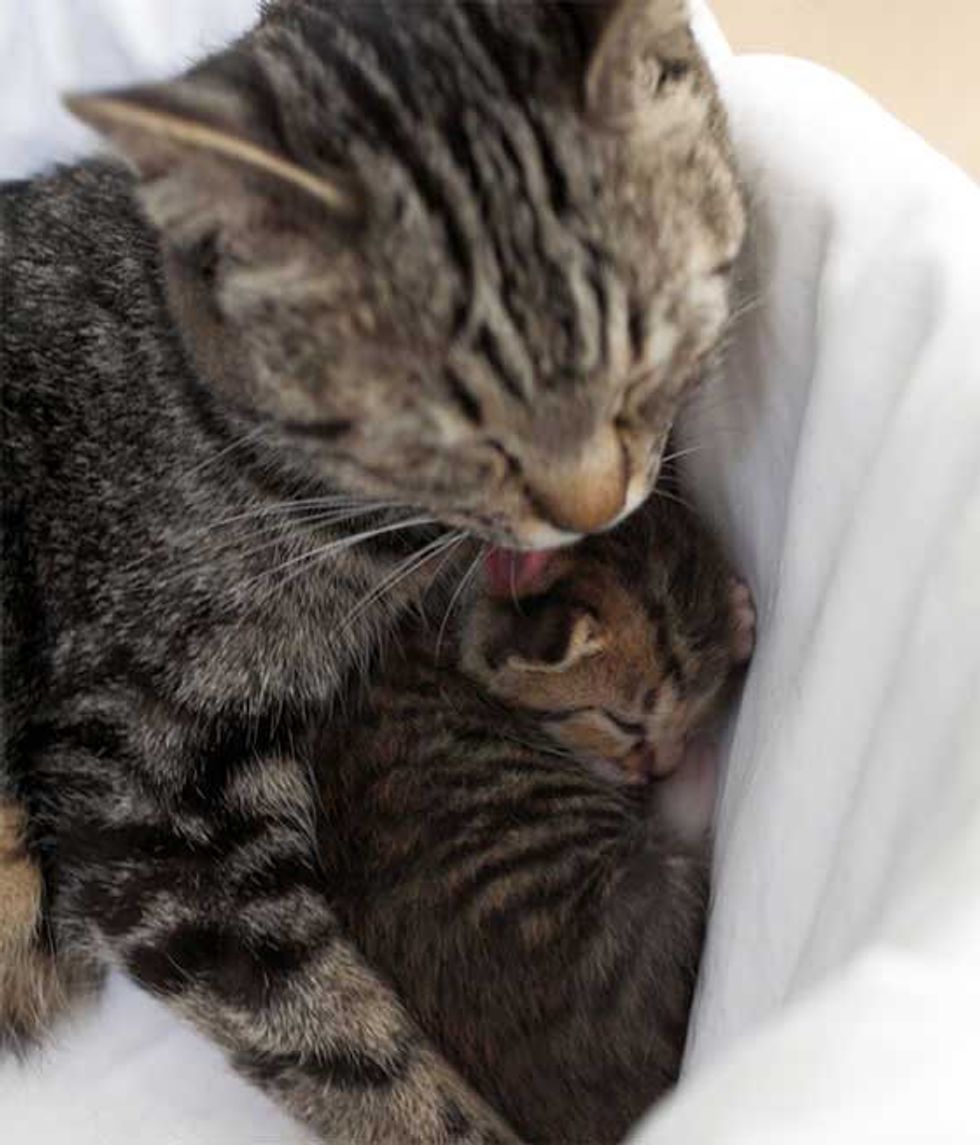 Anne was a sweet loving mama for her two wee kittens and knew Junku was there to help her. She even let him weigh her babies.
Her babies kept her very busy for the first couple of weeks. Once they had their eyes opened, she watched them play and explore and wouldn't leave them out of her sight.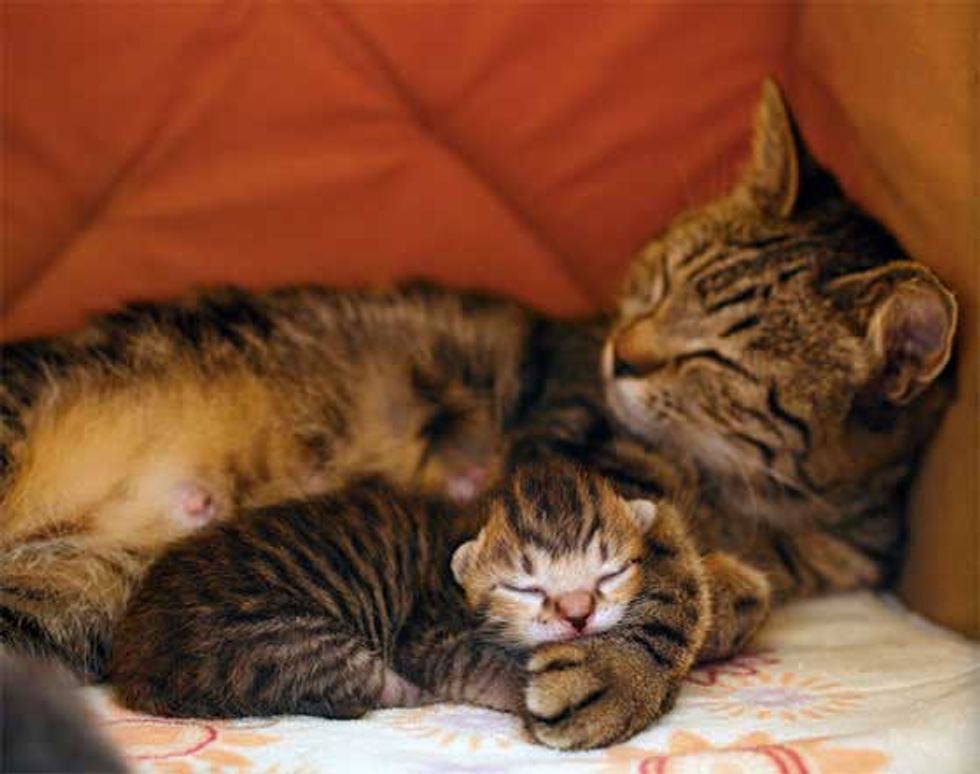 Protective mama cat!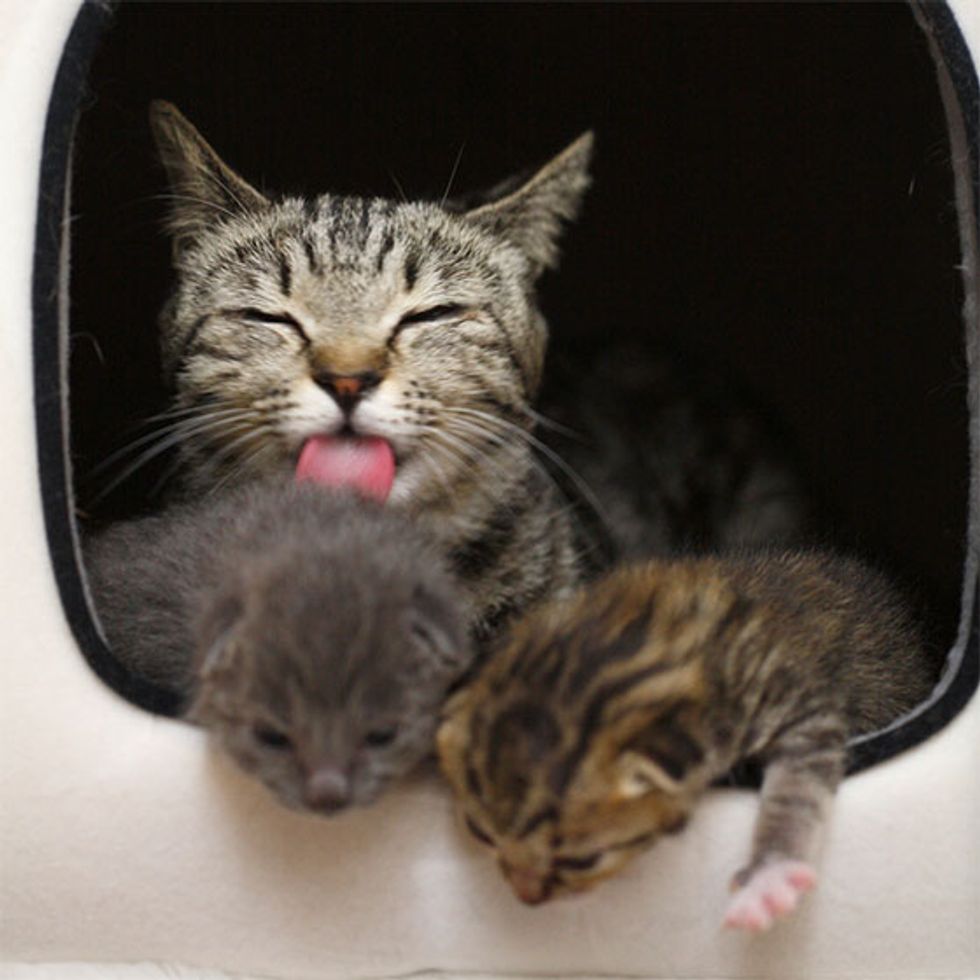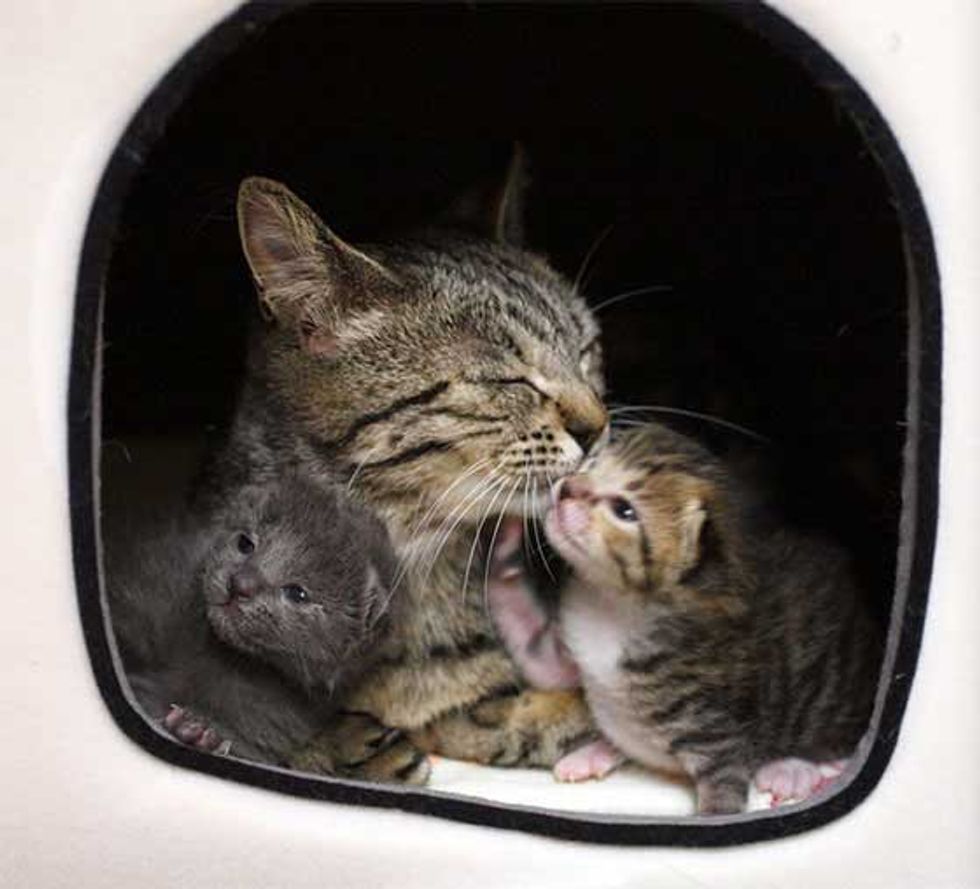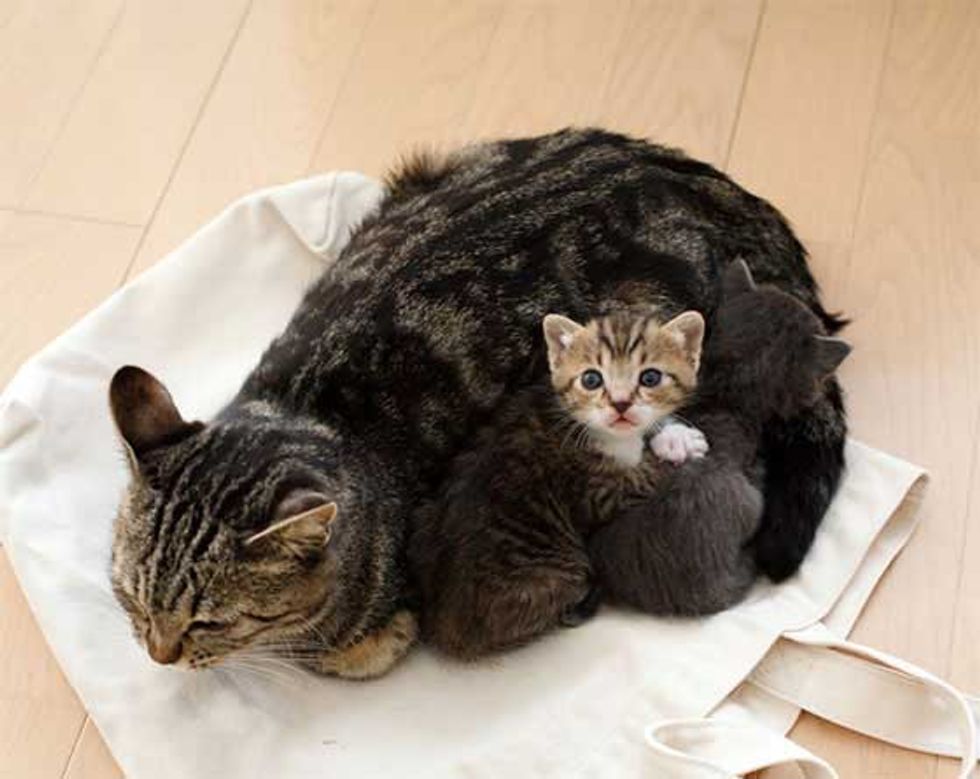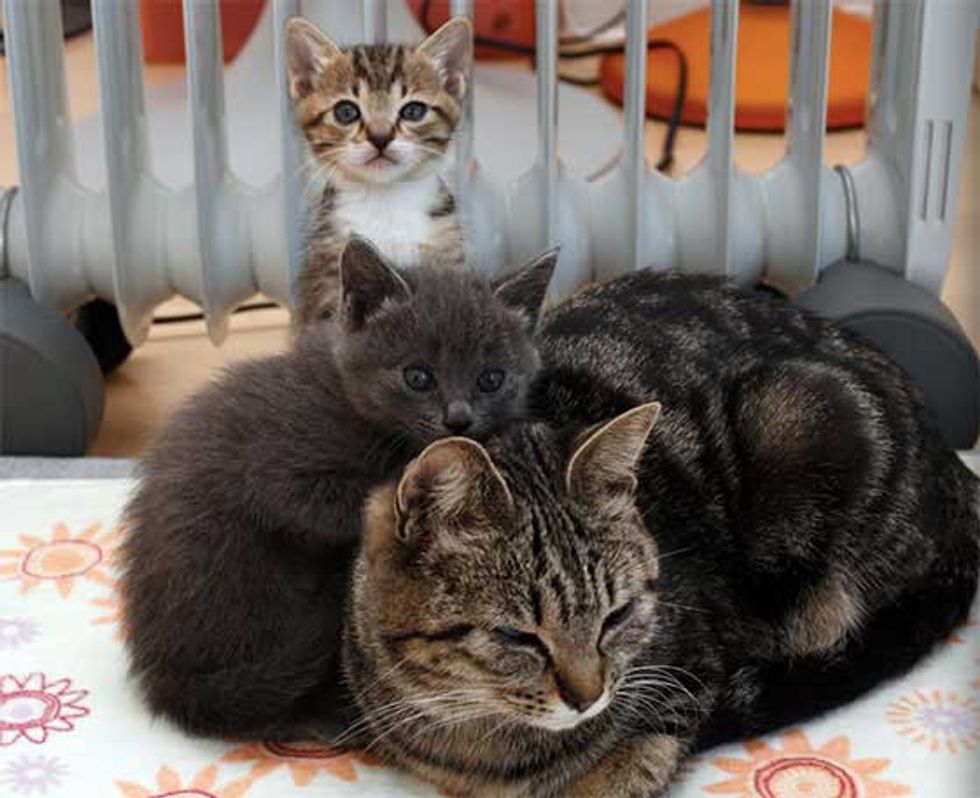 Anne and her grey kitty were adopted together to a loving home.

They are totally inseparable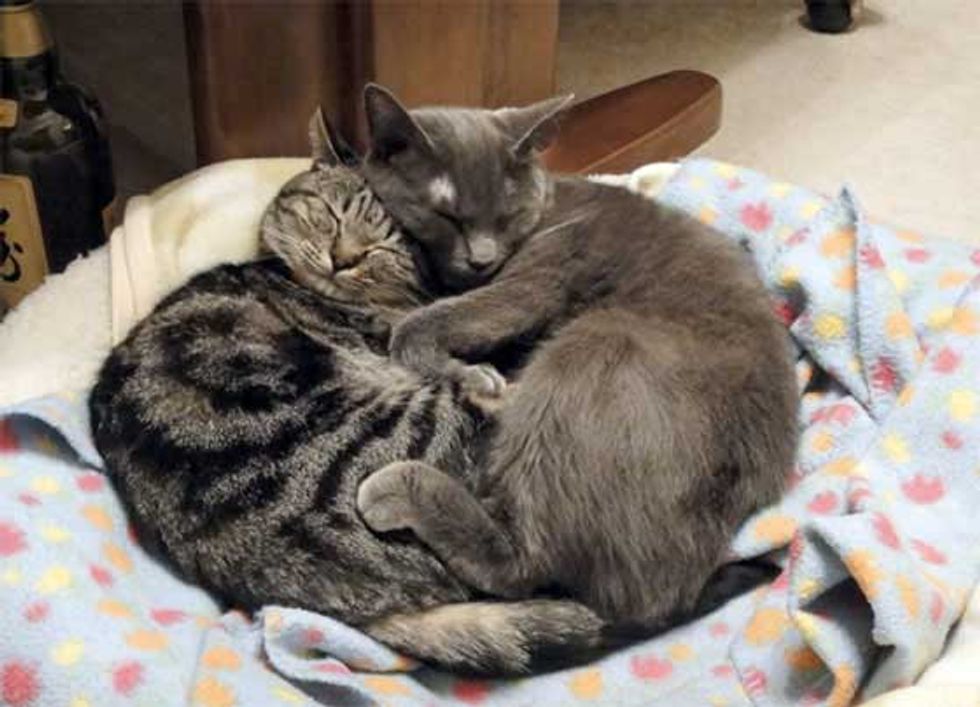 The tabby kitty also found a forever home with two furry friends.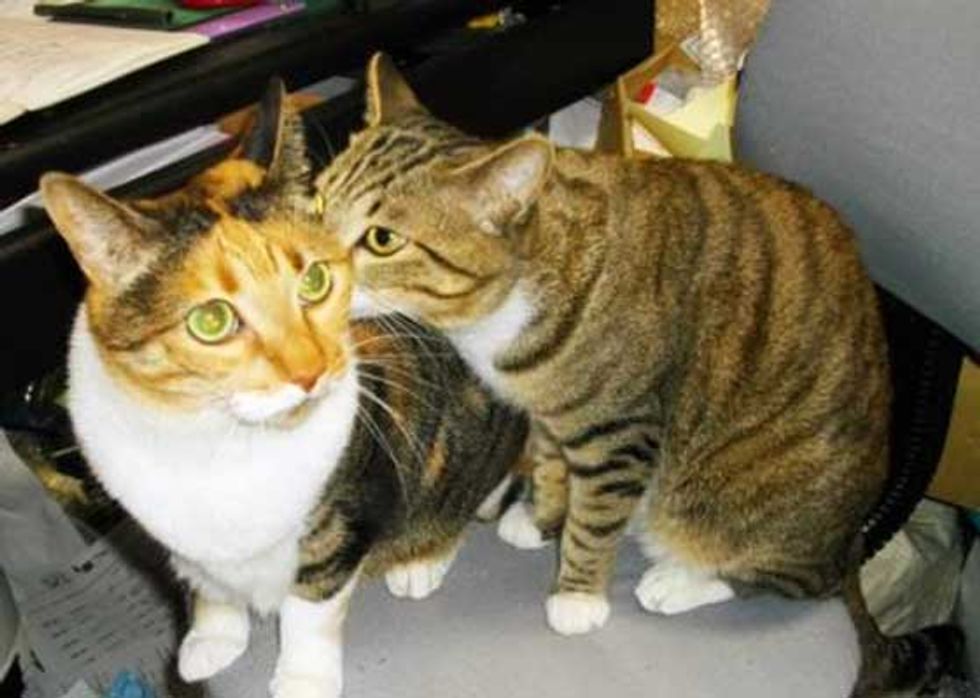 Share the cute!