When a family rescued 2 cats from a woman who bred kittens irresponsibly, they were told that the kitties were both males. Not only did they discover that one of them is in fact a female, they saw her belly grow bigger and bigger. Then one day it popped.
The cat mama is very young, but she's doing a fantastic job and is in great health. Mama gave birth to two kittens, but only Boo the tabby survived. Boo looks like a mini version of her. The cat father has been neutered and they are planning to have the mama fixed as soon as the baby is on solids. "(The mama cat) was kept separate until he had the surgery and was healed but we just noticed her belly growing so we couldn't get her neutered… as soon as baby is on solids mama will be neutered as will Boo (the kitten) at 6 months," they said via reddit.
"We will definitely keep the kitten, we have the mother and the father…" They are keeping the family of three together.
The family rescued 2 cats, and one of them's belly started to grow. One day it popped. Boo the kitten was born. He's a mini version of his mom.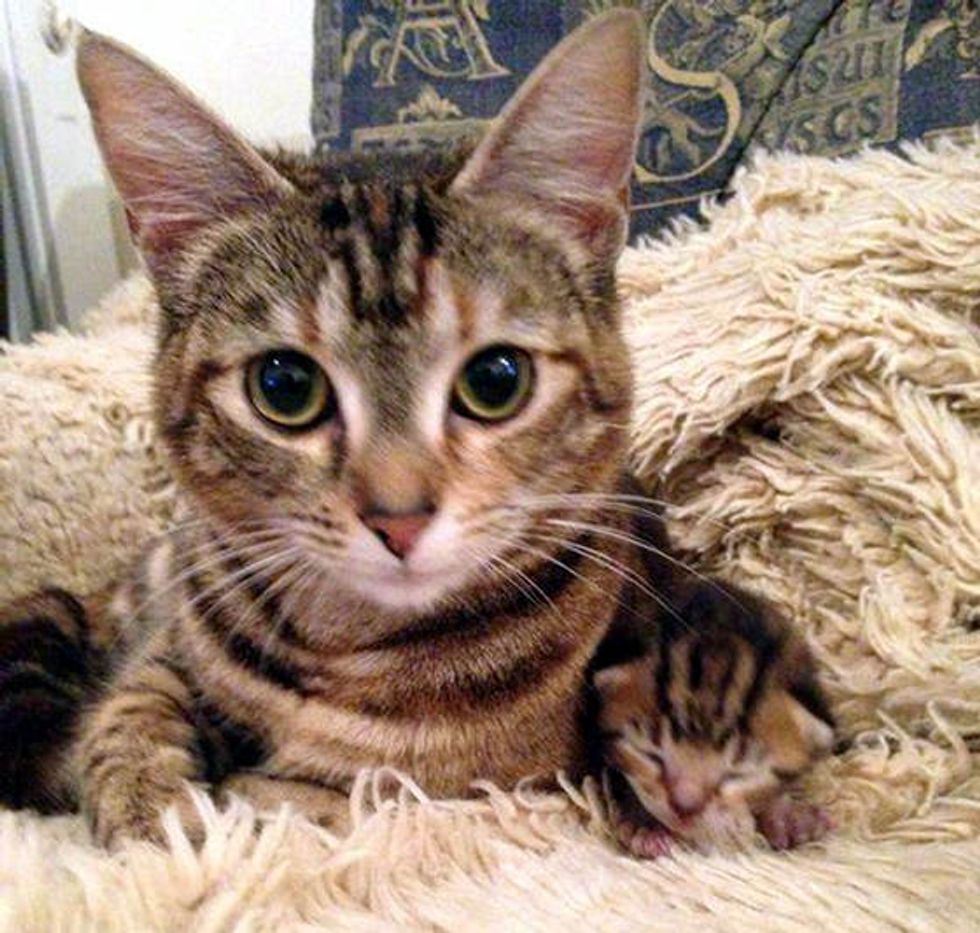 They rescued the cat mom and the cat dad from an irresponsible breeder.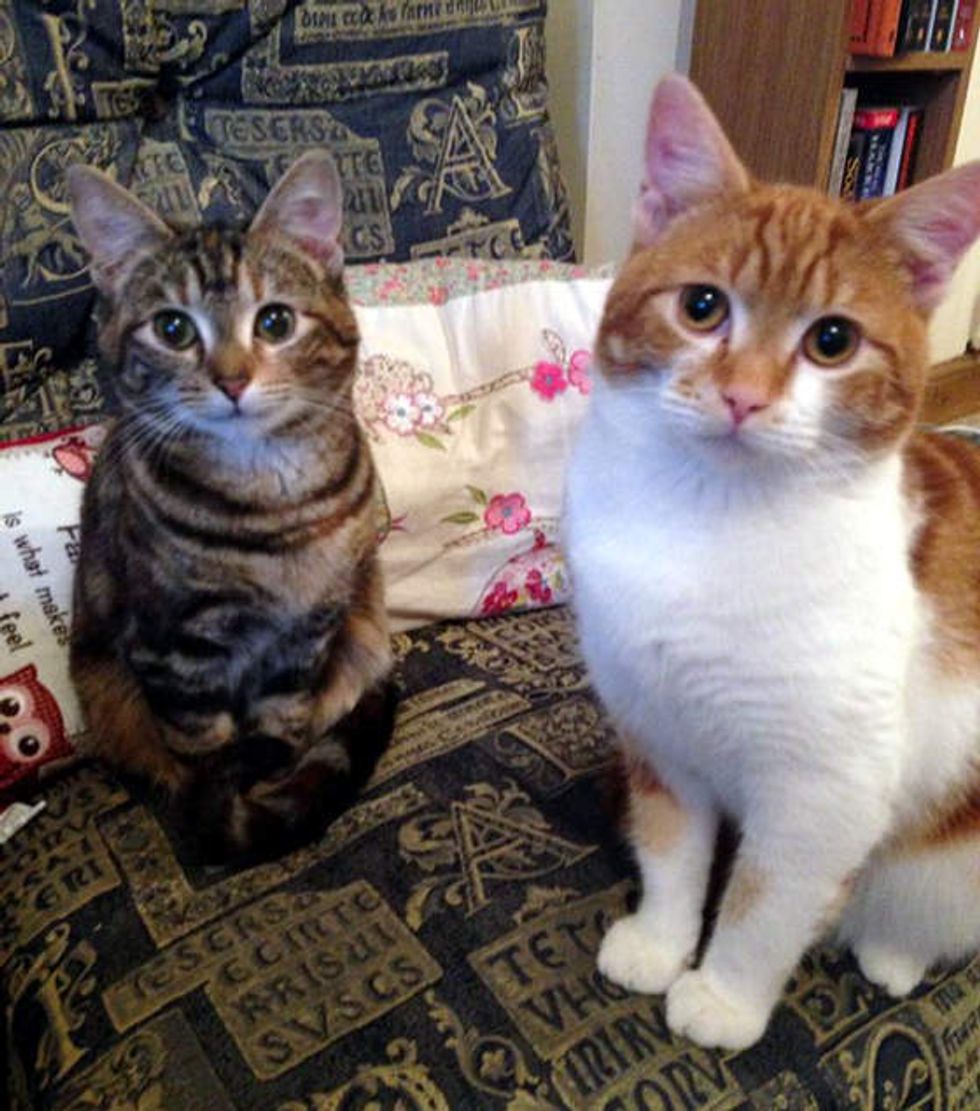 They are keeping the three together. A happy furry family!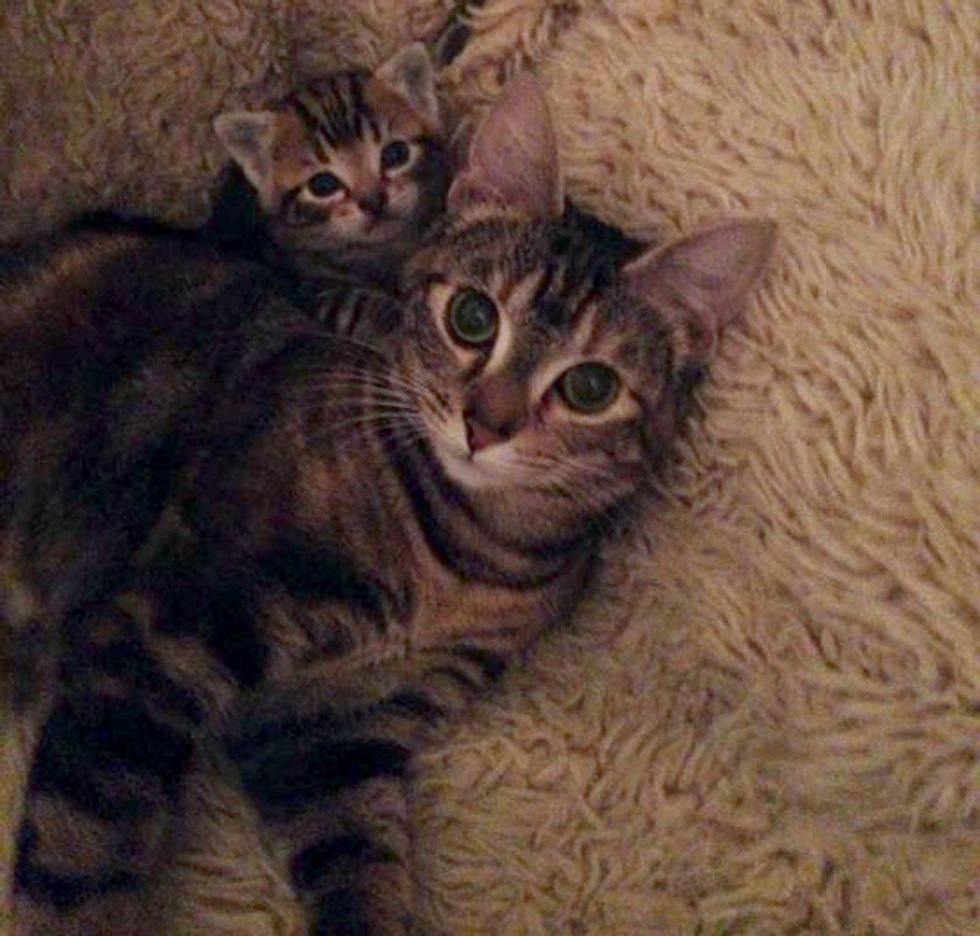 Update: New photo from the happy furry family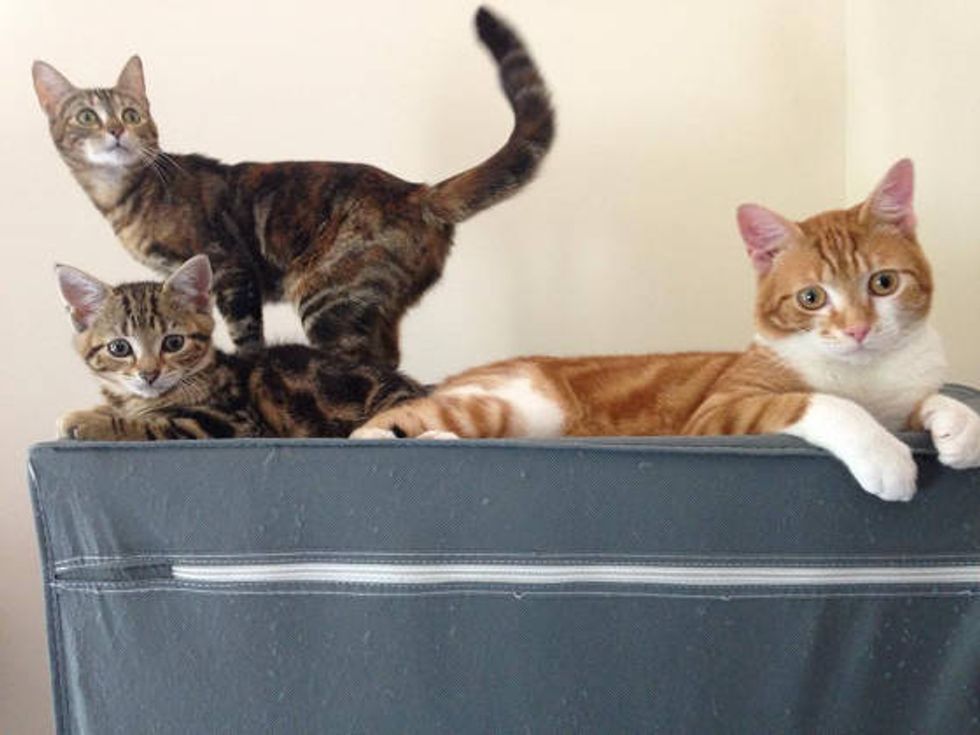 Photos via reddit.