A tiny 4-week-old kitten was found alone by the roadside, quietly waiting for help. Right after they got him some food, he was so happy that he started singing meows.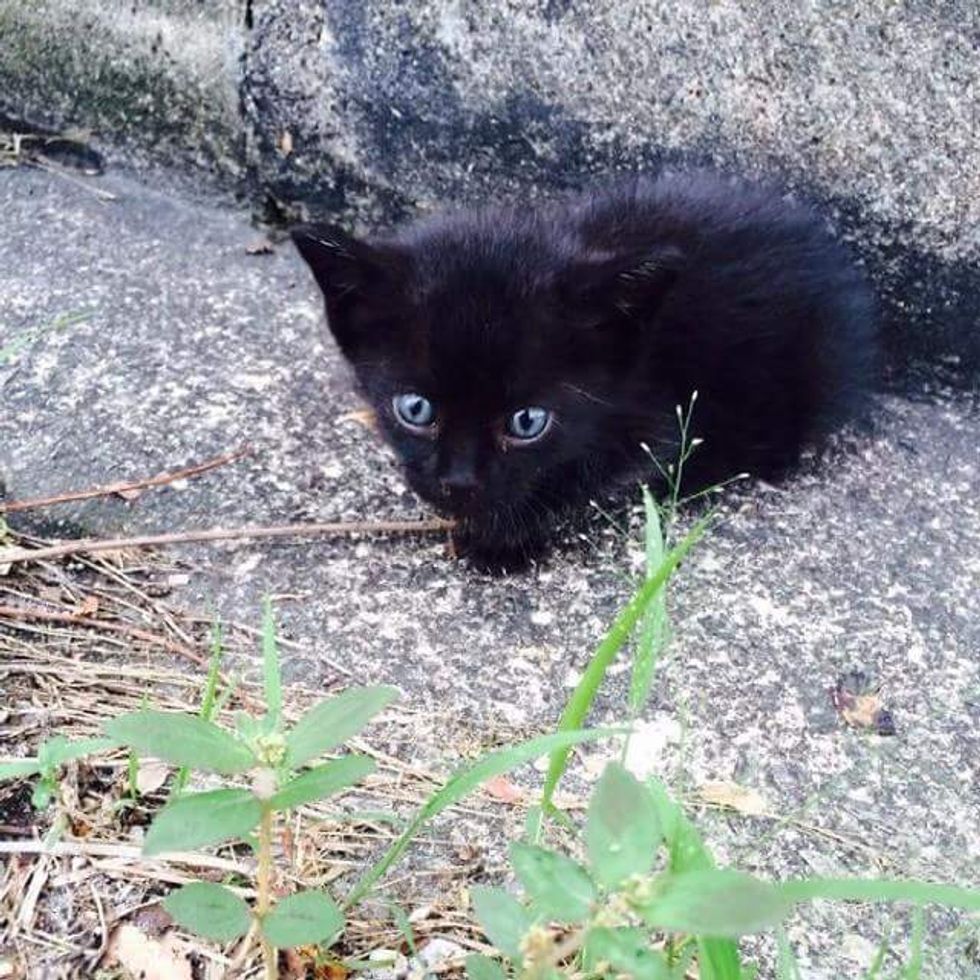 Courtesy: Charmaine Chionh
A good Samaritan found the kitten outside her residence. As she approached him, the little guy was surprisingly calm but not moving much at all.
He just sat there, watching cars go by. "My friend couldn't find any other cats around. It was dangerous for him to stay there, so she picked him up and sent him to my house," Charmaine Chionh told Love Meow.
"She was quite surprised to find such a small kitten all alone in the open. We had suspected that he was abandoned there."
The kitten stayed very quiet when he arrived in his foster home, but after gorging on a full bowl of food, he began to open up his vocal cord and started to meow.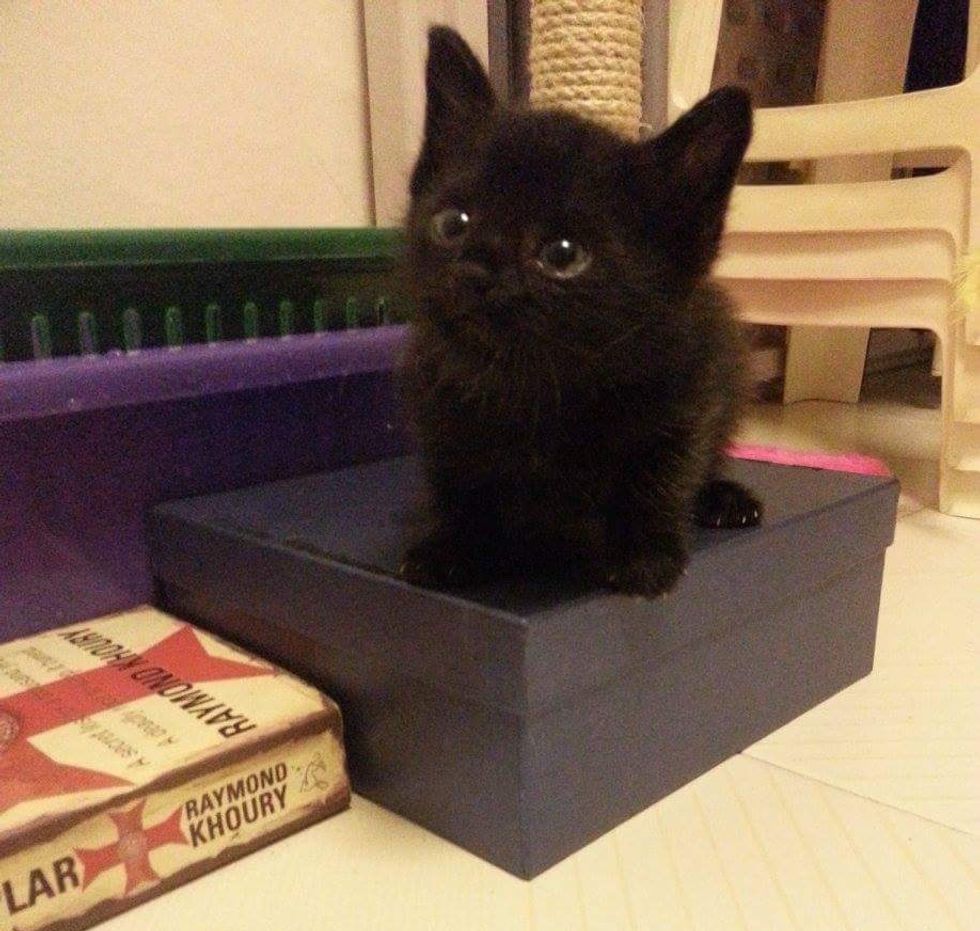 Courtesy: Charmaine Chionh
"We realized he was hungry and had no strength to move initially. After he built up his energy, he began meowing back at every question we had for him," Charmaine told Love Meow.
They named him Venom the kitty, and the around-the-clock care commenced. After feeding the kitty every two hours and applying medicine to treat an infection, the little buddy was nursed back to health.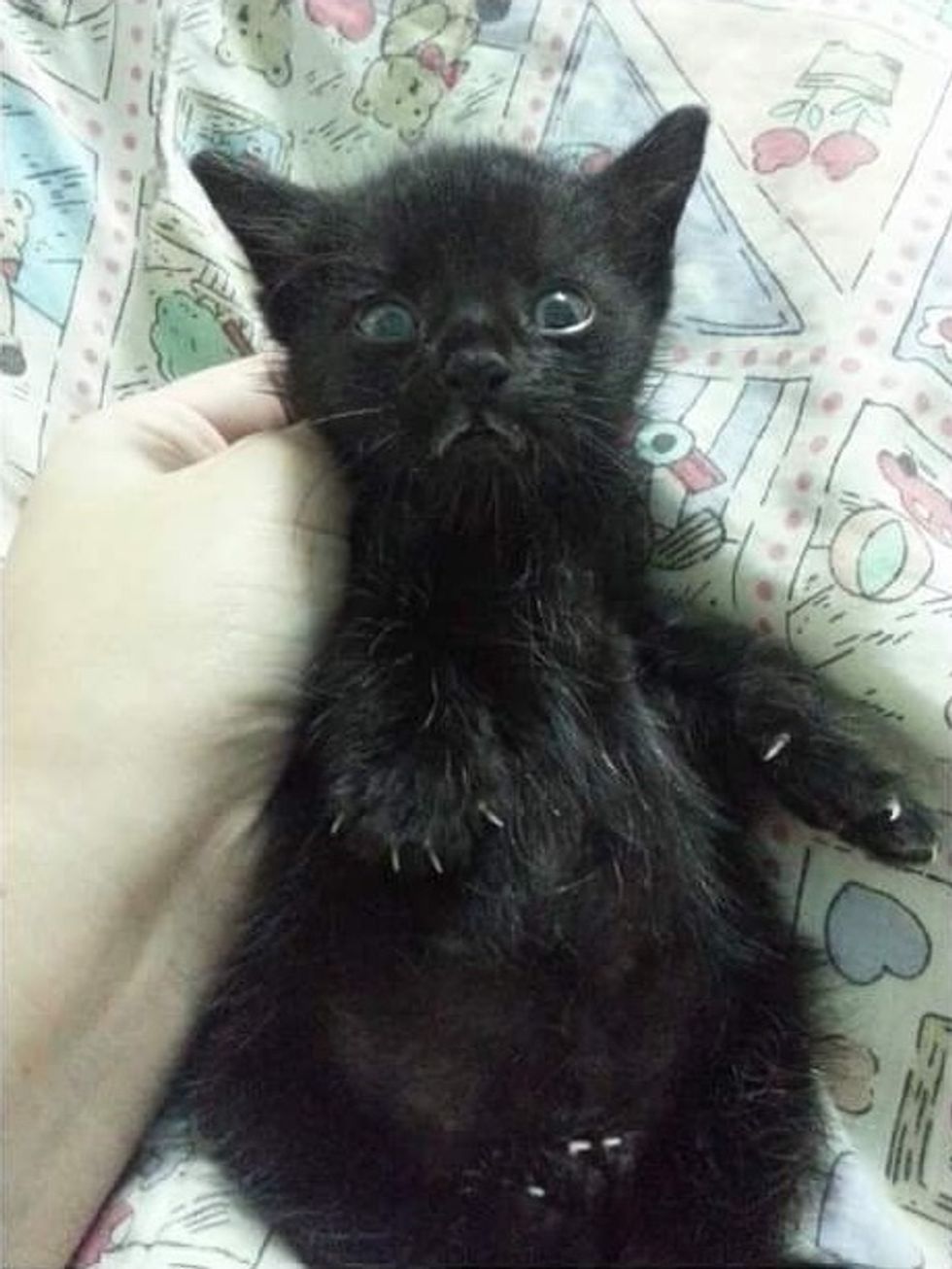 Courtesy: Charmaine Chionh
He became very close to his humans, and would follow them around like their shadow.
"From struggling during medication application and baths to totally trusting us with what we were doing. I suppose he knew that we were doing everything for his own good."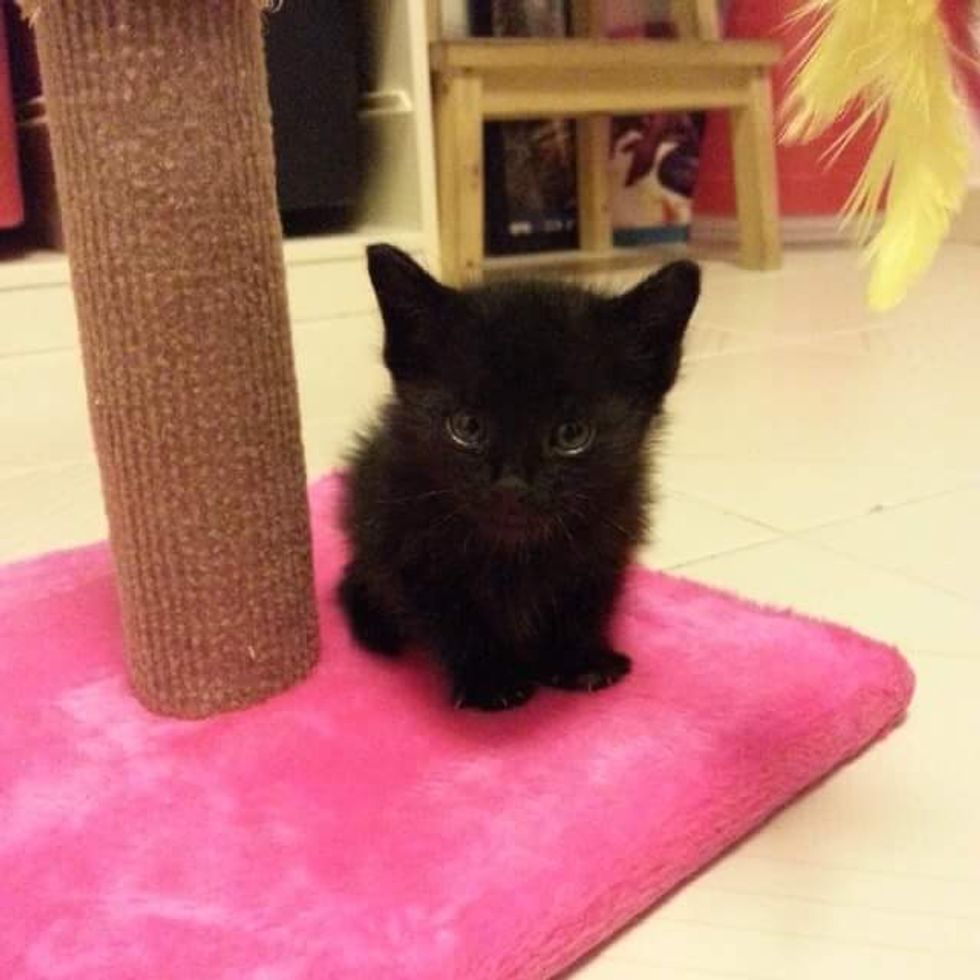 Courtesy: Charmaine Chionh
At that age, little Venom needed a lot of help after every toilet break.
"He did not know how to clean himself properly, so we would wash him up and then wrap him up like a purrito,"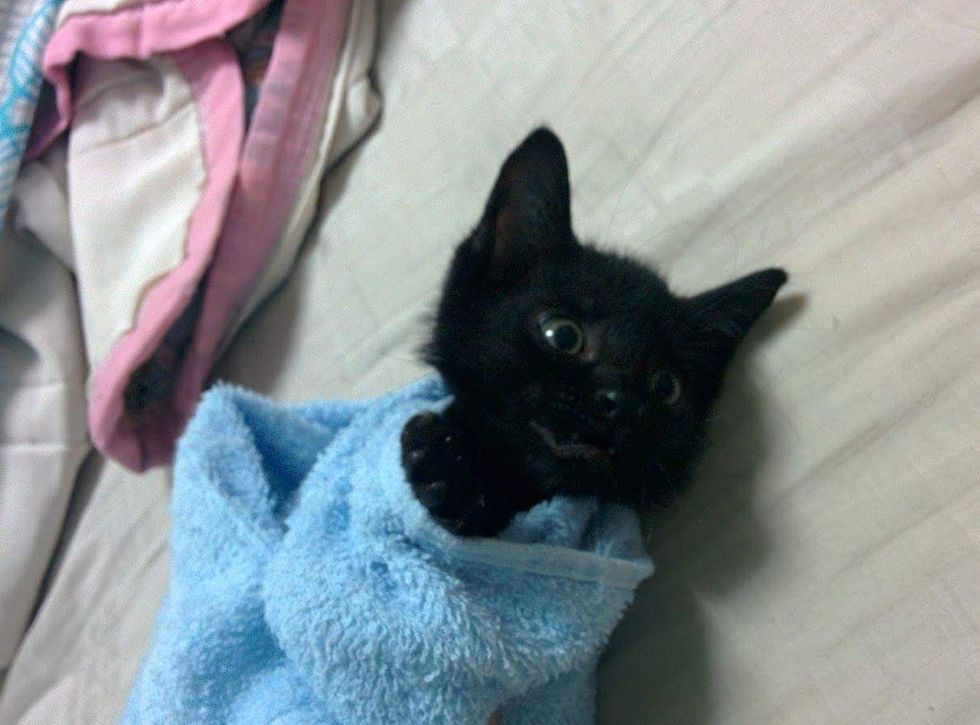 Courtesy: Charmaine Chionh
Every night Venom demands snuggles with his humans, meowing aloud.
He wouldn't take no for an answer.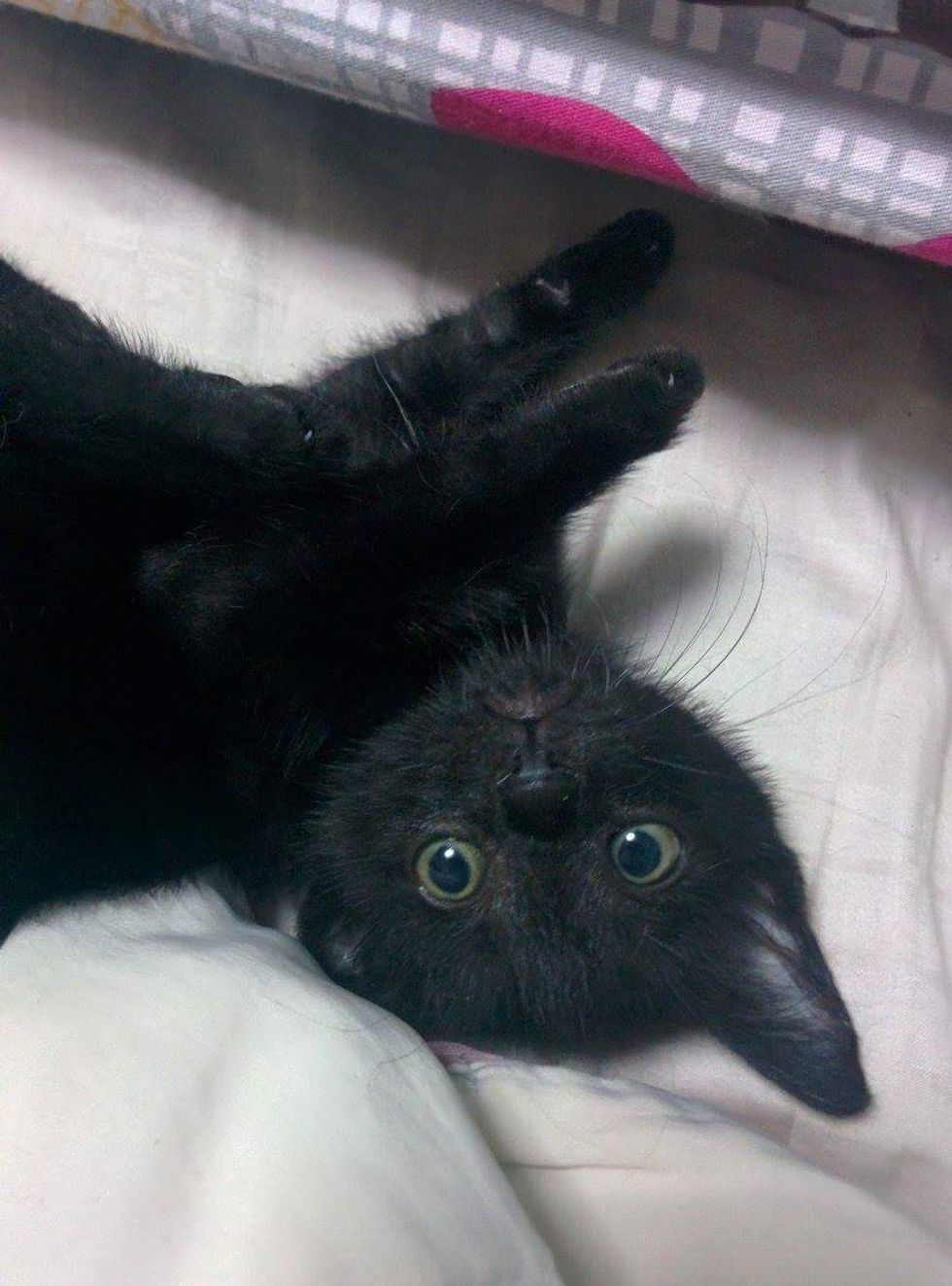 Courtesy: Charmaine Chionh
"Slowly, his adorable antics won over our hearts."
They came to the realization that parting with him would be too difficult to bear, so little Venom is there to stay forever.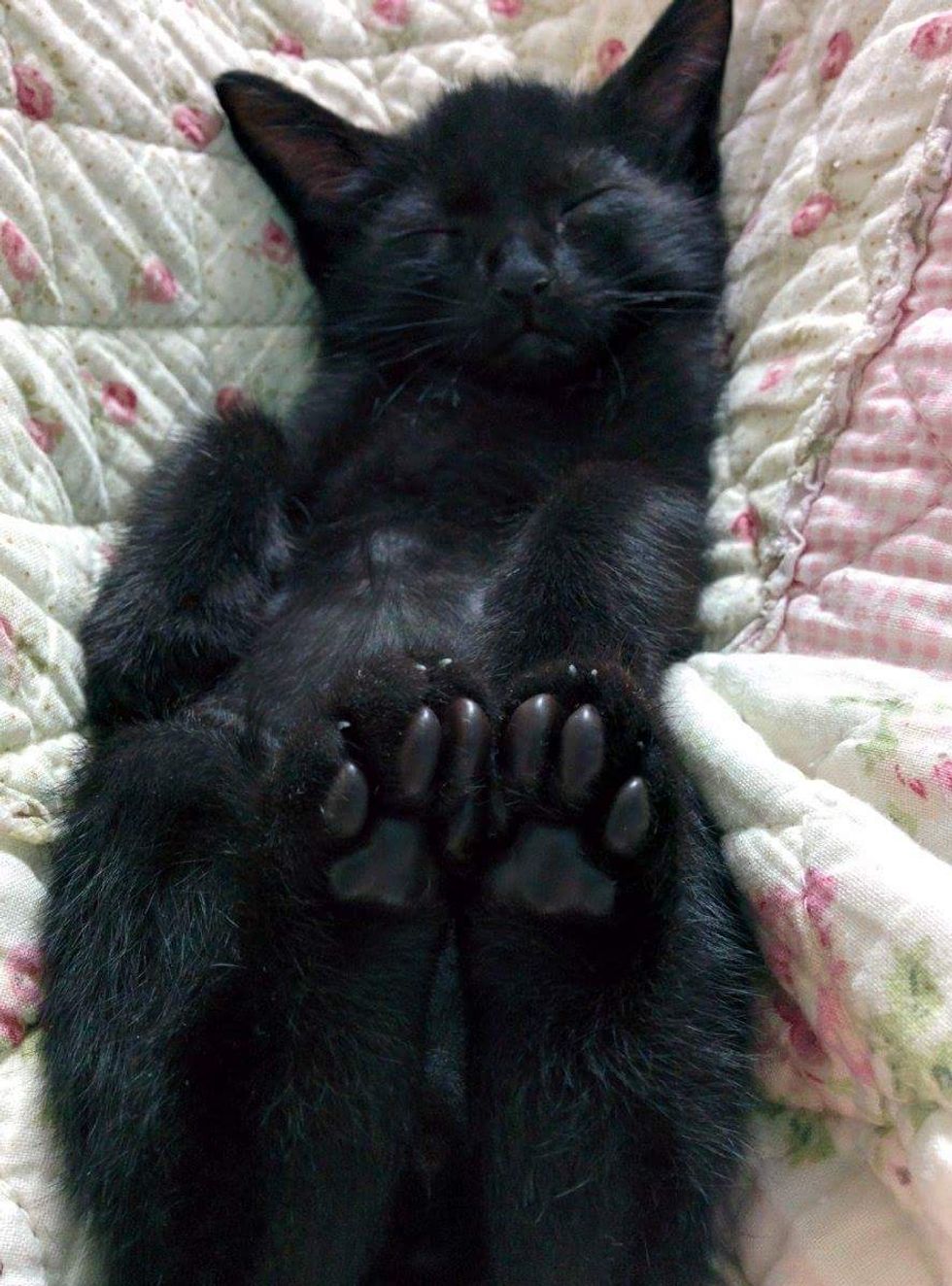 Courtesy: Charmaine Chionh
He has a big family that loves him to bits.
"He bonded exceptionally well with the elder cats, who behaved as if they were his parents."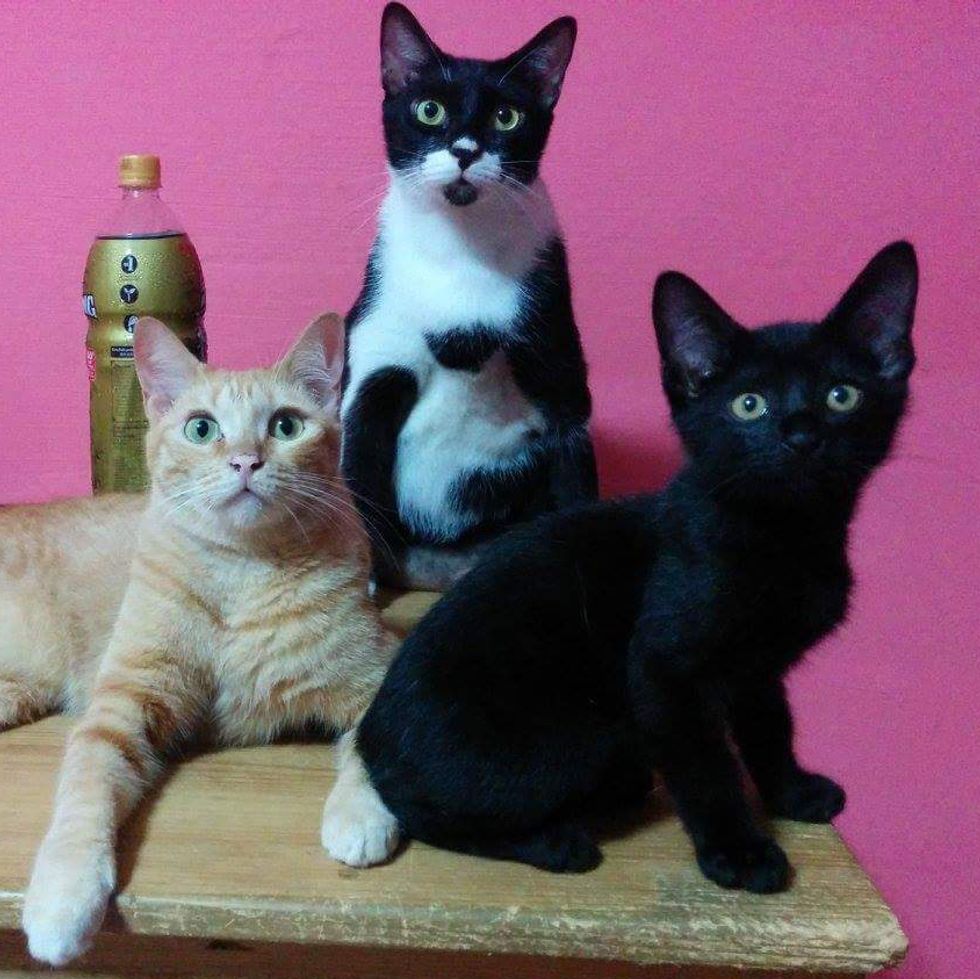 Courtesy: Charmaine Chionh
"Its been two years since we adopted him and we are thankful that we made the right decision - he brought nothing but joy into our lives!"

The little roadside kitten is now a beautiful black panther kitty who loves to talk.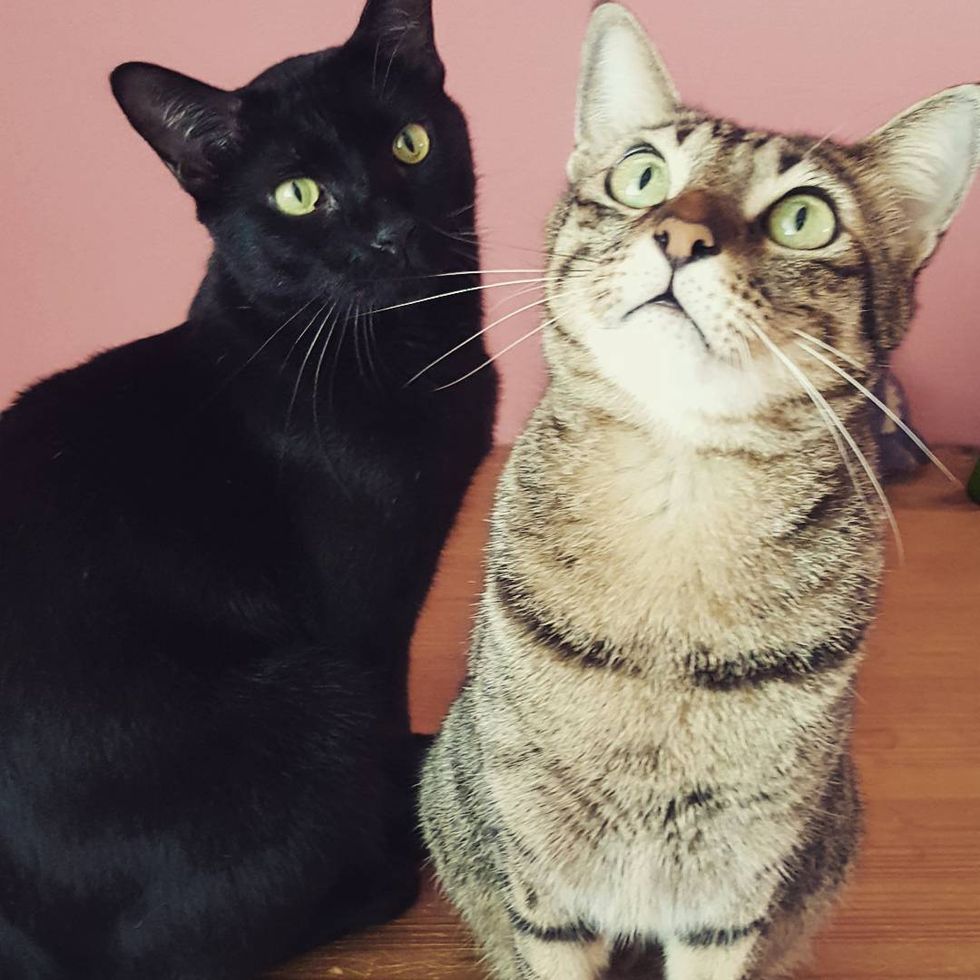 Courtesy: Charmaine Chionh
Hear him roar!
Watch video:
Share this story with your friends.
Related story: Cat 25 Years Old Has the Cutest Raspy 'Old Man' Meow