They got a surprise visitor! A little baby bobcat decided to visit a guest house and check it out through the glass door.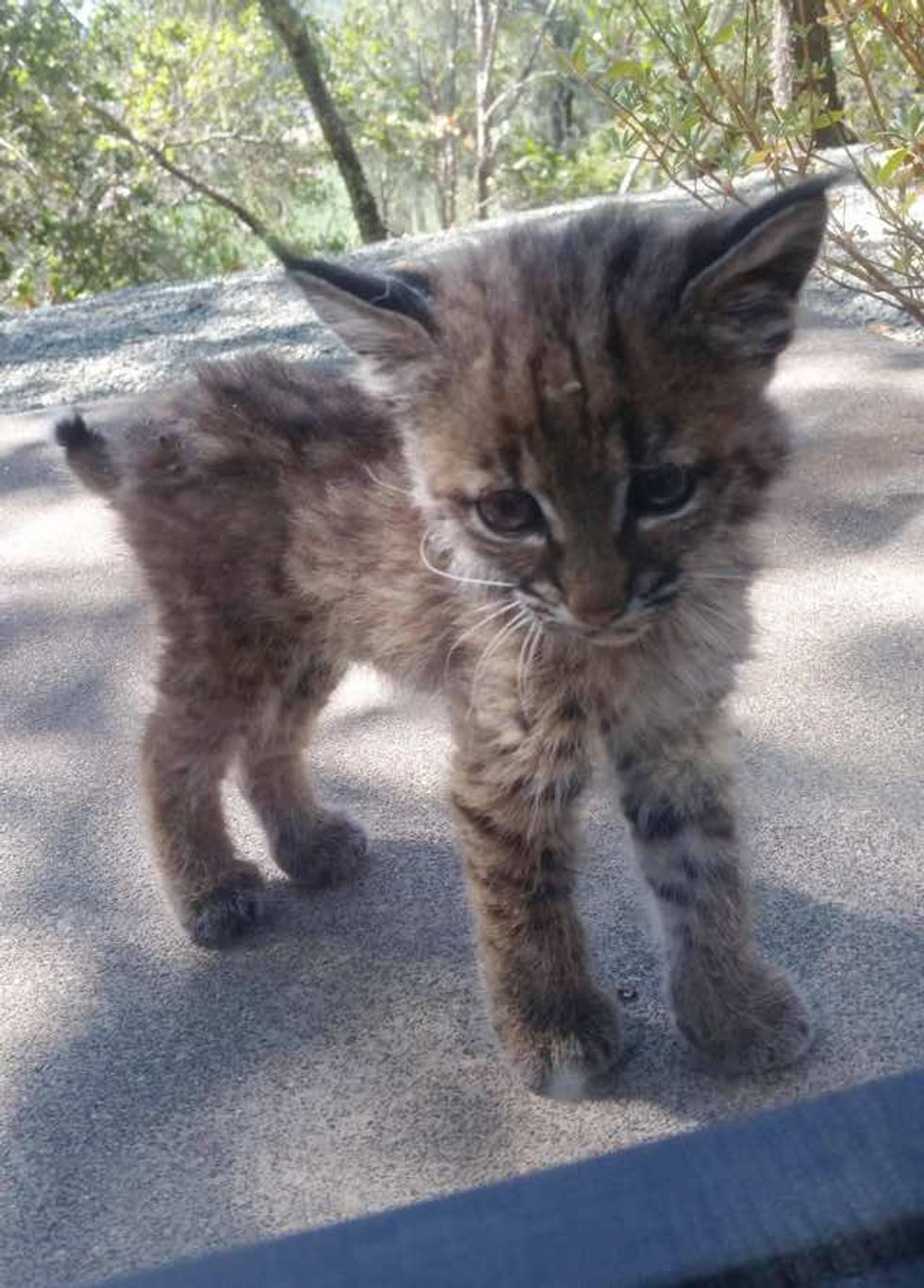 "There was a visitor by my guest house this morning," said reddit user Falloutmike. "Very small bobcat very zoomed in. It was kitten sized but with very long legs. First time I have seen one as well..."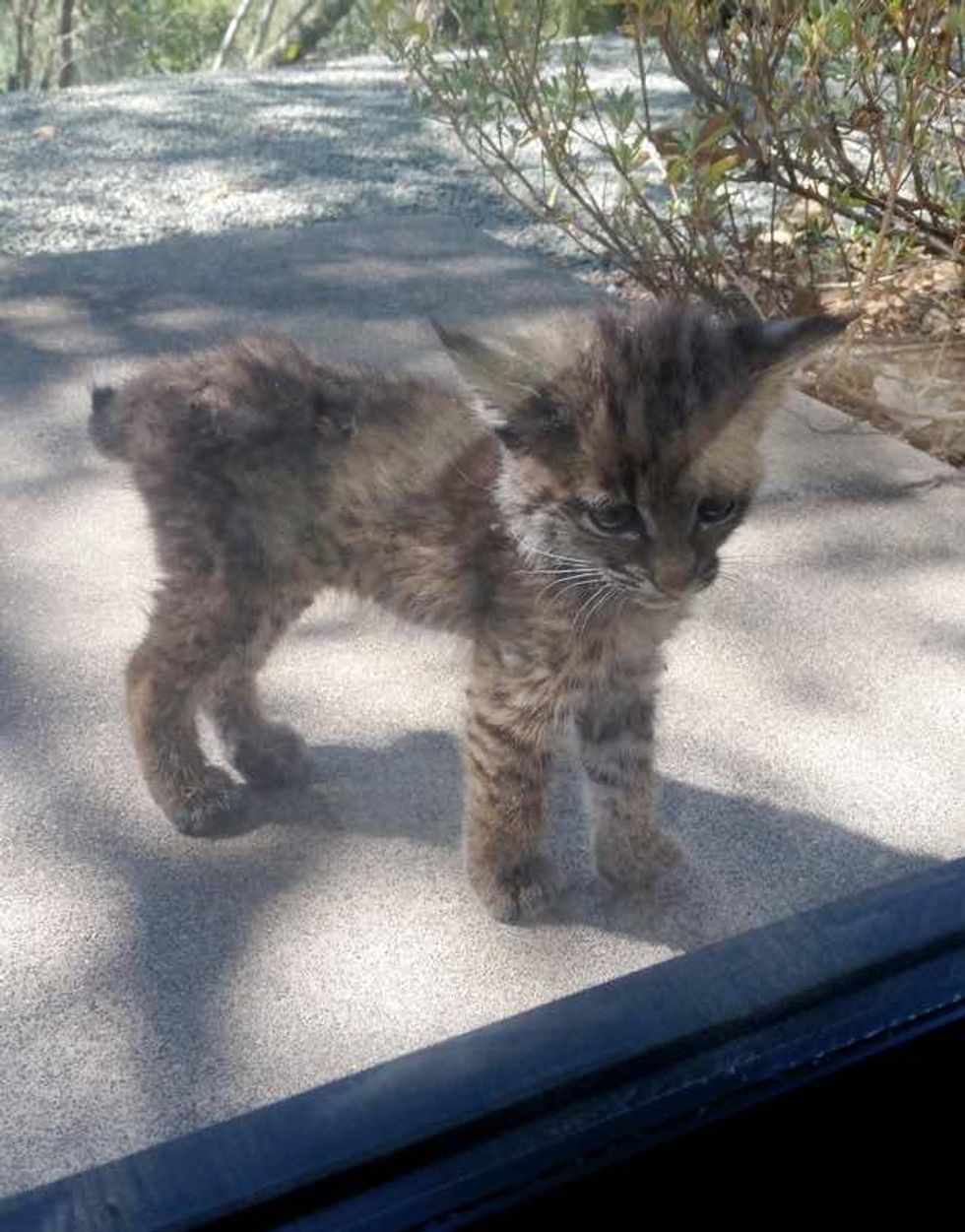 "(I) stayed on the other side of a glass door, knew the mother was definitley not far.... I live in the Napa Valley and that bobcat is outside my house, it left after 5 minutes."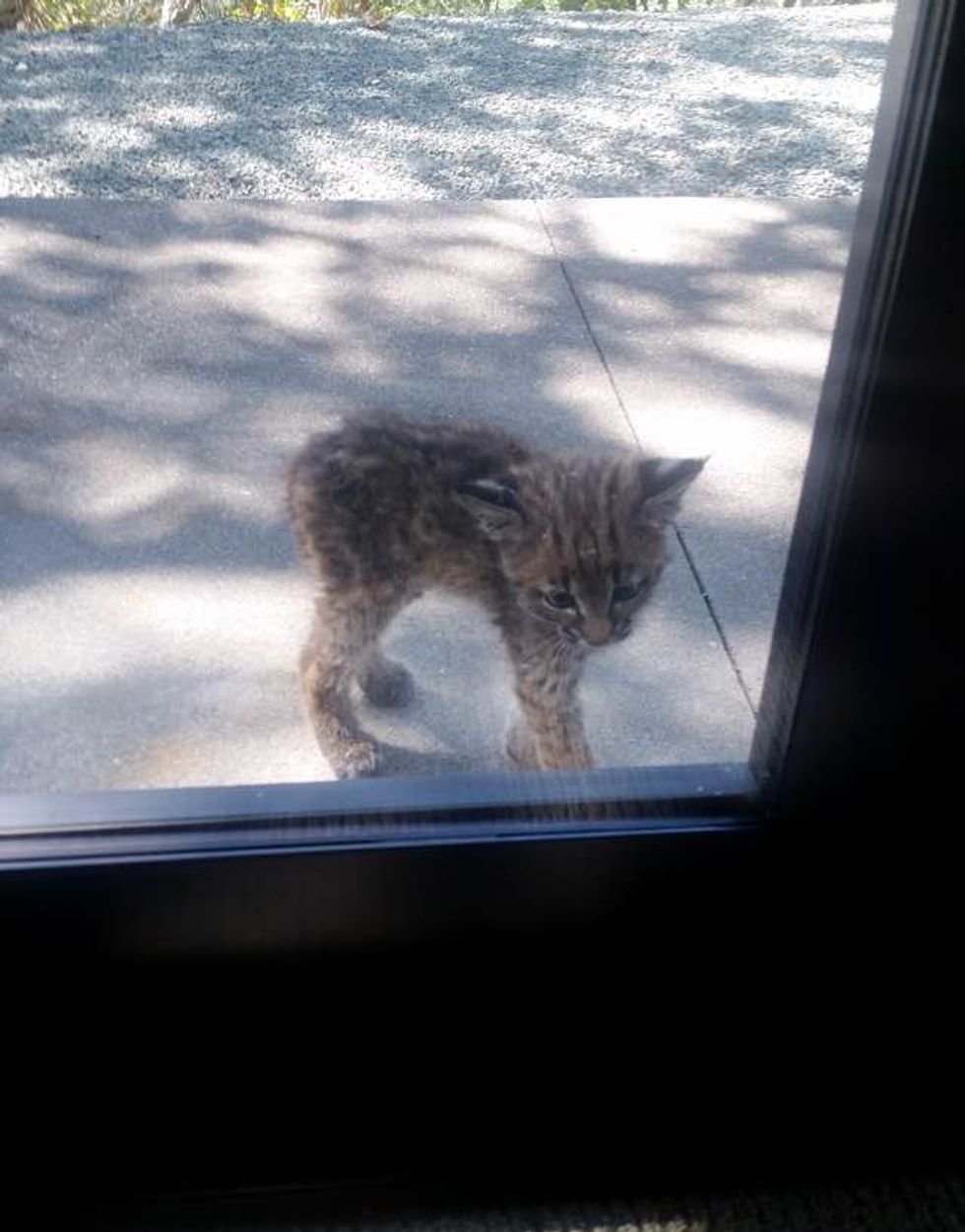 Here's an interesting video: Walnut the house cat tries to befriend a bobcat.
[youtube https://www.youtube.com/embed/qlSEqVdNjQw?start=14&version=3&rel=0&showinfo=0&iv_load_policy=3 expand=1]