They spent hours upon hours to rescue these two little stray kittens hiding in the bushes so they could be reunited with their furry family.
Sparkle Cat Rescue received a message about a kitten stuck in a drain. "This was at Alamance Crossing Shopping Center in Burlington NC. The email stated a kitten was beneath a grate and could not get out," the rescue group told Love Meow.
But it turned out it was a lot more than just a storm drain rescue.
After freeing the kitten from the drain, they discovered a cat mama and four other kittens hiding in the bushes.
After a few hours of waiting and coaxing, at around 7:30 or 8 in the evening, the cat mama and two kittens were successfully trapped, but the remaining two kittens were not willing to come out.
"By  9:00 pm I was finally on my way home with mom and three kittens. Christina remained behind to continue to try to trap the babies. All we could do was pray the two remaining babies could stay warm under the thick bushes and safe from the falling rain.  Christina had to give up later and head home and made plans to return in the morning with kitten traps."
The next day Christina returned to work on trapping the babies as soon as she could. "She went right to work on getting the two remaining babies. It took about an hour and with the help of a little bit of chicken, both of the babies traipsed together into a tiny kitten trap and were safe and on their way to Sparkle central to be reunited with their siblings with mom recovering from her early morning spay."
Finally trapped!
Happy reunion!
Little Felicity the runt needed extra TLC when she was brought into the rescue center, but the little buddy has improved immeasurably since then.
More info: Sparkle Cat Rescue (Burlington, North Carolina) | Facebook | How you can help
Little Felicity the runt
Felicity and her siblings are now ready for their forever homes!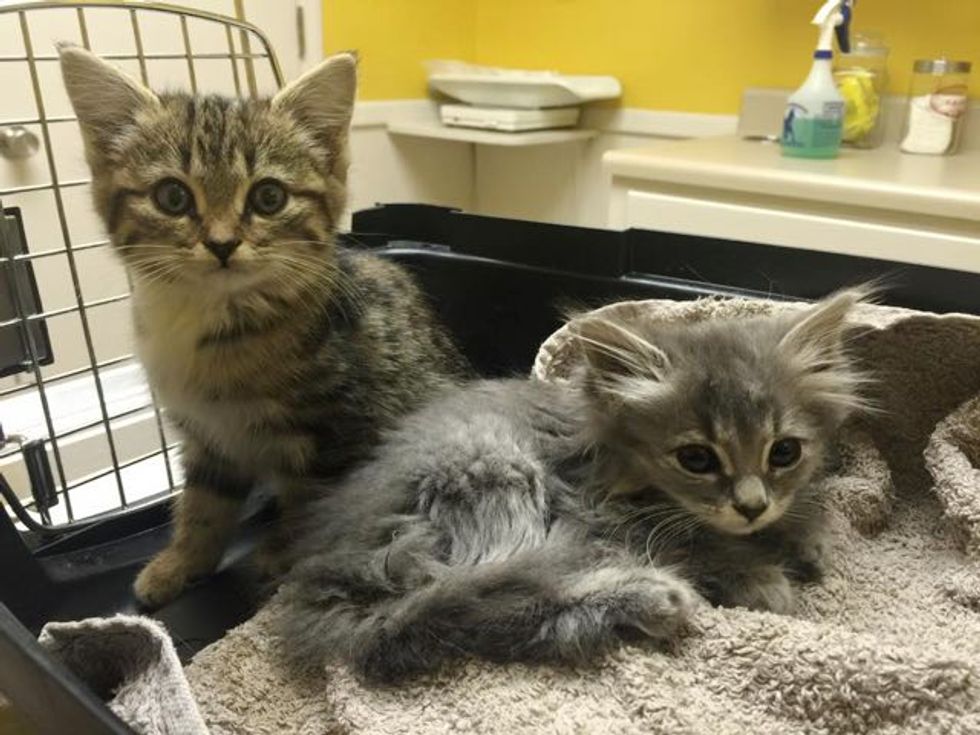 Share this story and help this furry family get adopted!