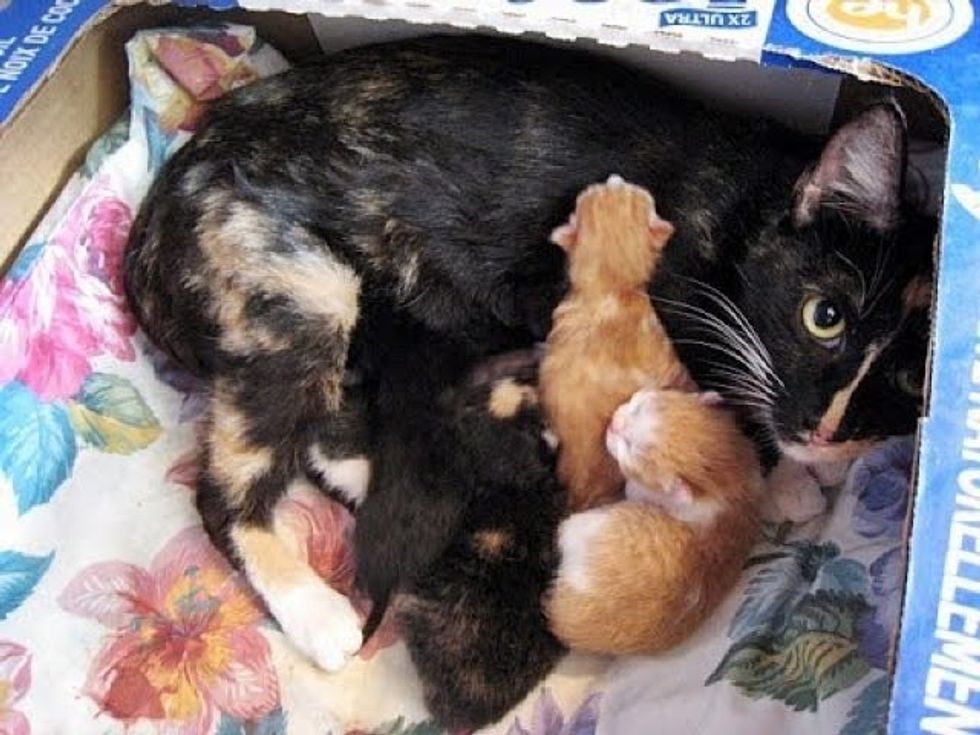 'Foster fails' do happen! Just like Roodi and Cupcake who came to their foster home exactly a year ago when they were still newborns. Their foster parents tried but couldn't part with the pair... Watch the video below and you will understand.
"Foster failures are those folks who fell so hard in love with a foster that they adopted him. Yes, it happens all the time. No, it shouldn't scare you away from fostering." - Hero Dogs.
Roodi and his bestie Cupcake are from a litter of five kittens whose mama cat Normie was a pregnant stray picked up by the Vancouver Orphan Kitten Rescue Association (VOKRA). After the tortie mama gave birth to her babies, they immediately placed them into a foster home, so they could get better care with help from their foster parents in a comfortable home.
Dr Nworb, the foster dad, hoped to get his kitties adopted out when they were ready, but after weeks of caring for them, Roodi and Cupcake had stolen his heart completely and utterly. Even with years of fostering experience, he is still not immune to foster 'failures', but it only shows the love he has for these furry little ones.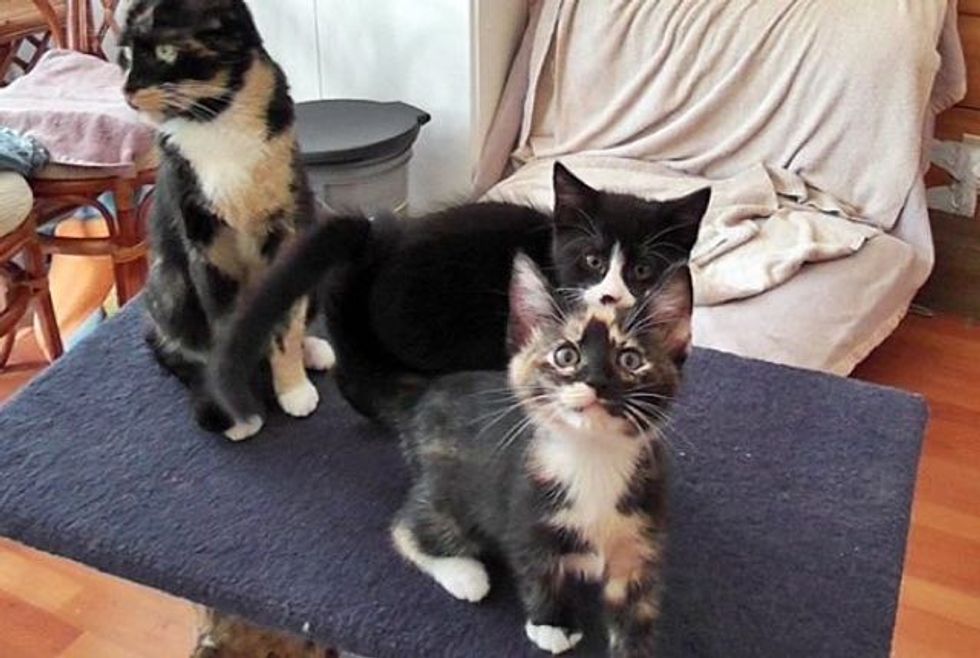 "Today (June 10th) is Roodi & Cupcake's birthday! It's hard to believe an entire year has passed since we first met, fostered & adopted these 2 beautiful kittens and what a wonderful year it's been," said Dr Nworb at YouTube. More photos at their Facebook page.
Little furry supurrvisors in training!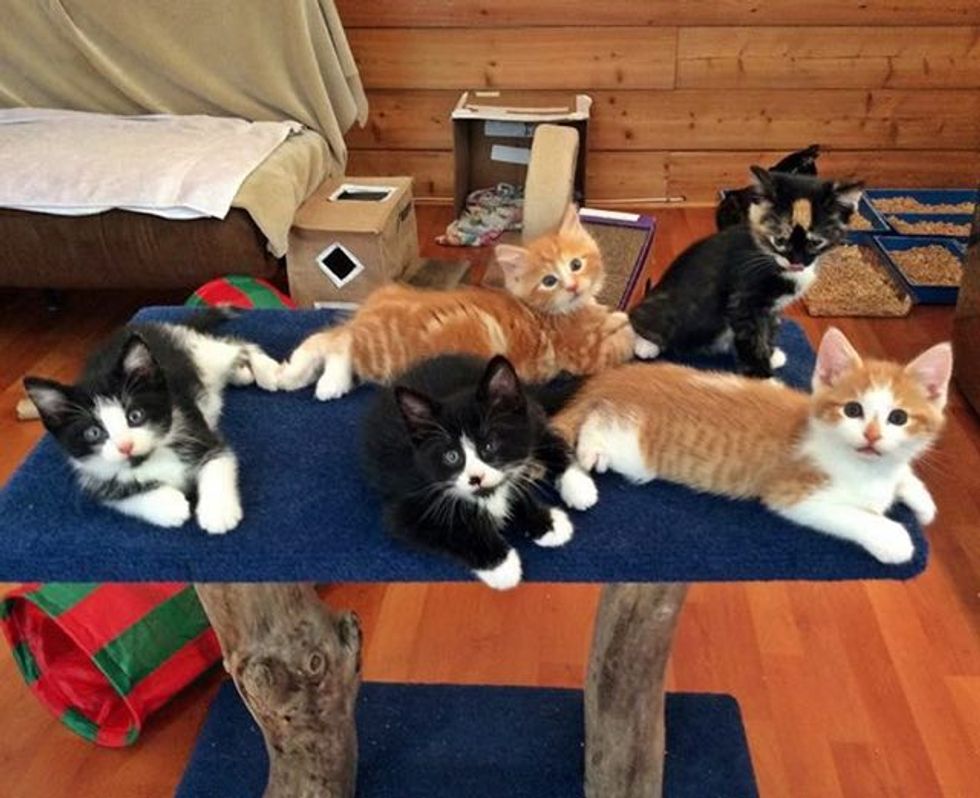 WATCH VIDEO: Roodi and Cupcake who came to their foster home and never left, now turn one year old!
Happy birthday Roodi!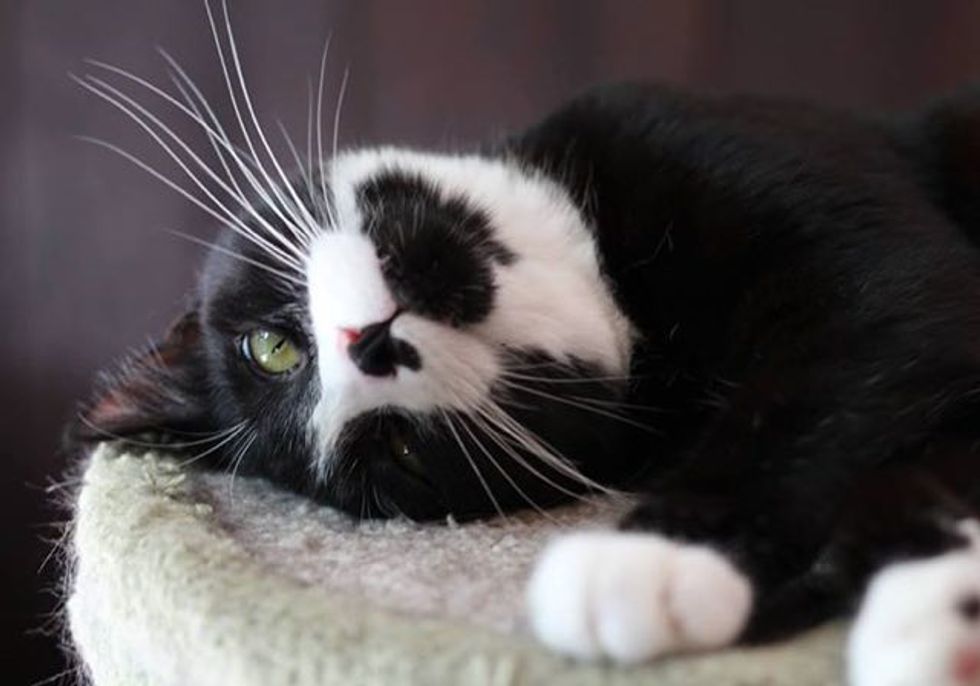 Happy birthday Cupcake!