Three cats owe their lives to the firefighters that saved them from a house fire that was started by unattended candles.
Kent Rinne who drove by the area stopped his car when he spotted smoke coming from the front window. When he learned that there were cats inside, he kicked in the door and crawled toward the fire to try to rescue the cats. He used the garden hose to keep the smoke in check until firefighters came about 90 seconds later.
Firefighters pulled the three cats out of the property and started treatment for 15 minutes. They were later taken to the veterinary hospital and all appeared to be doing ok.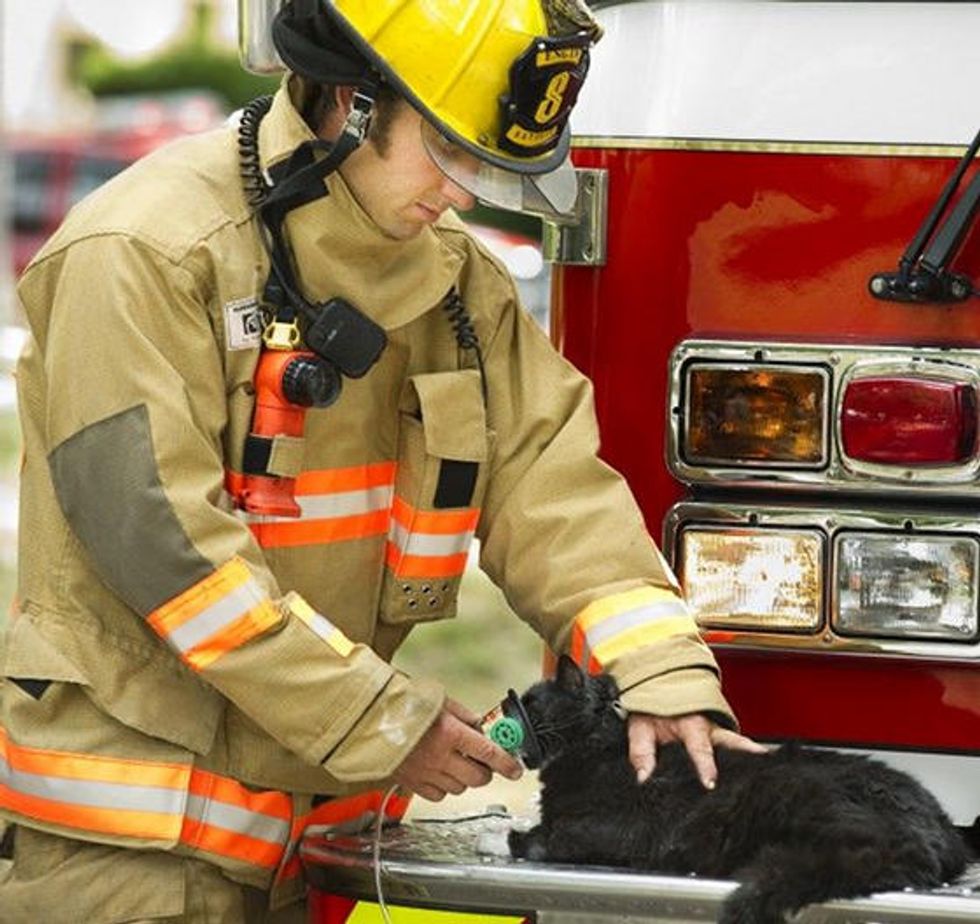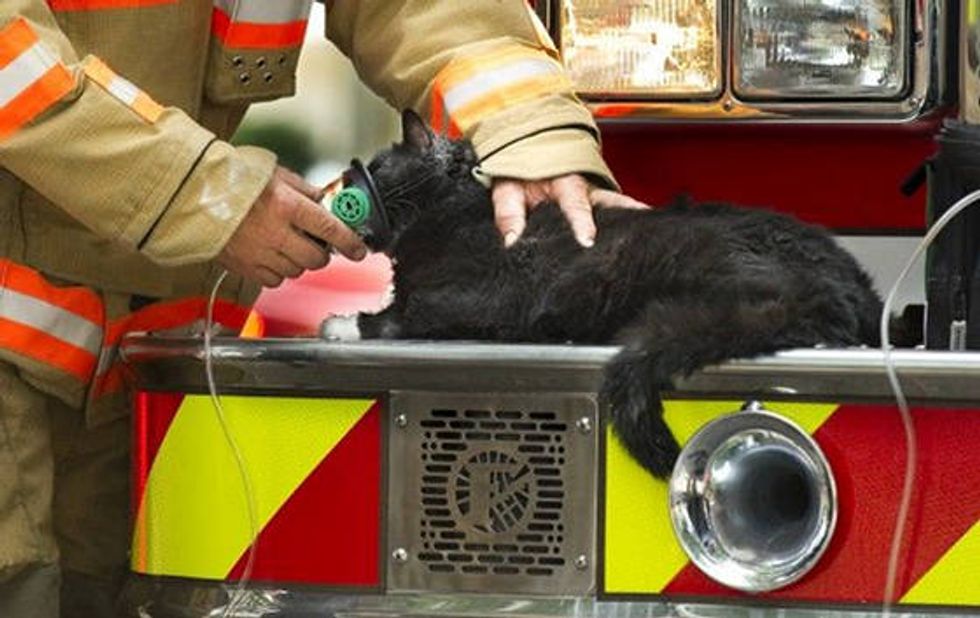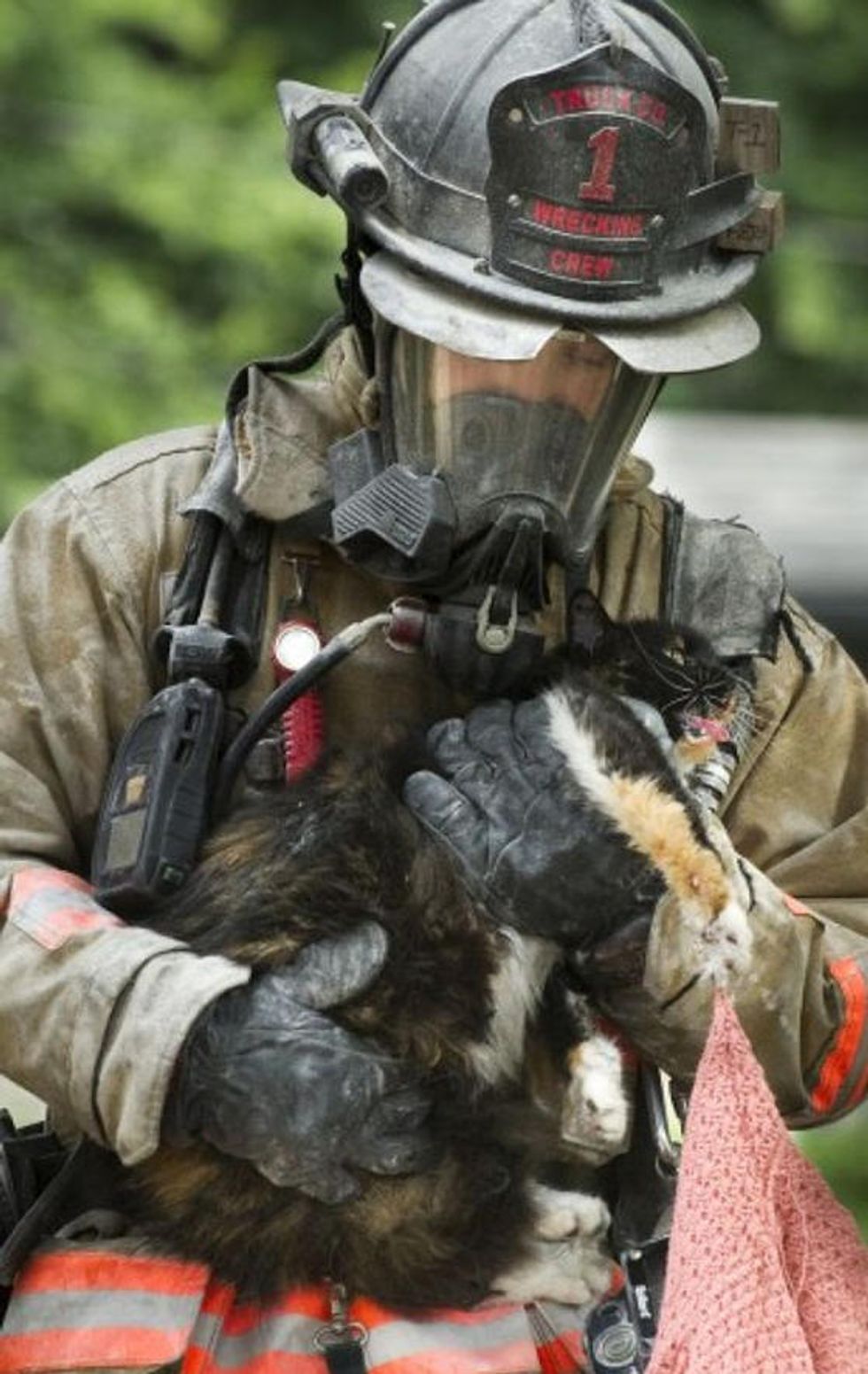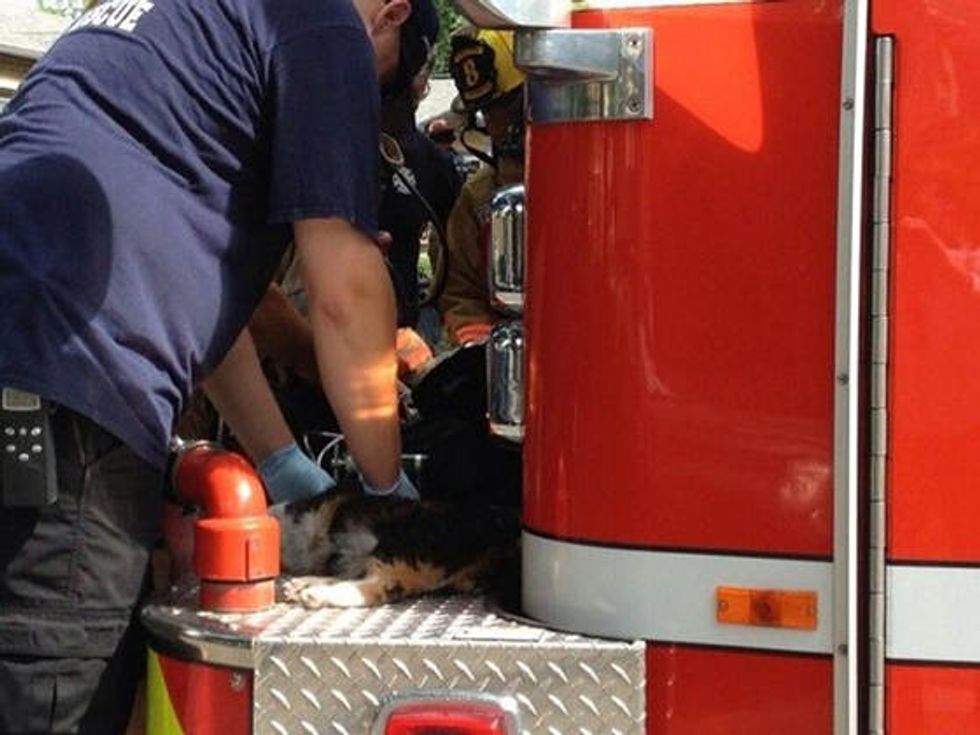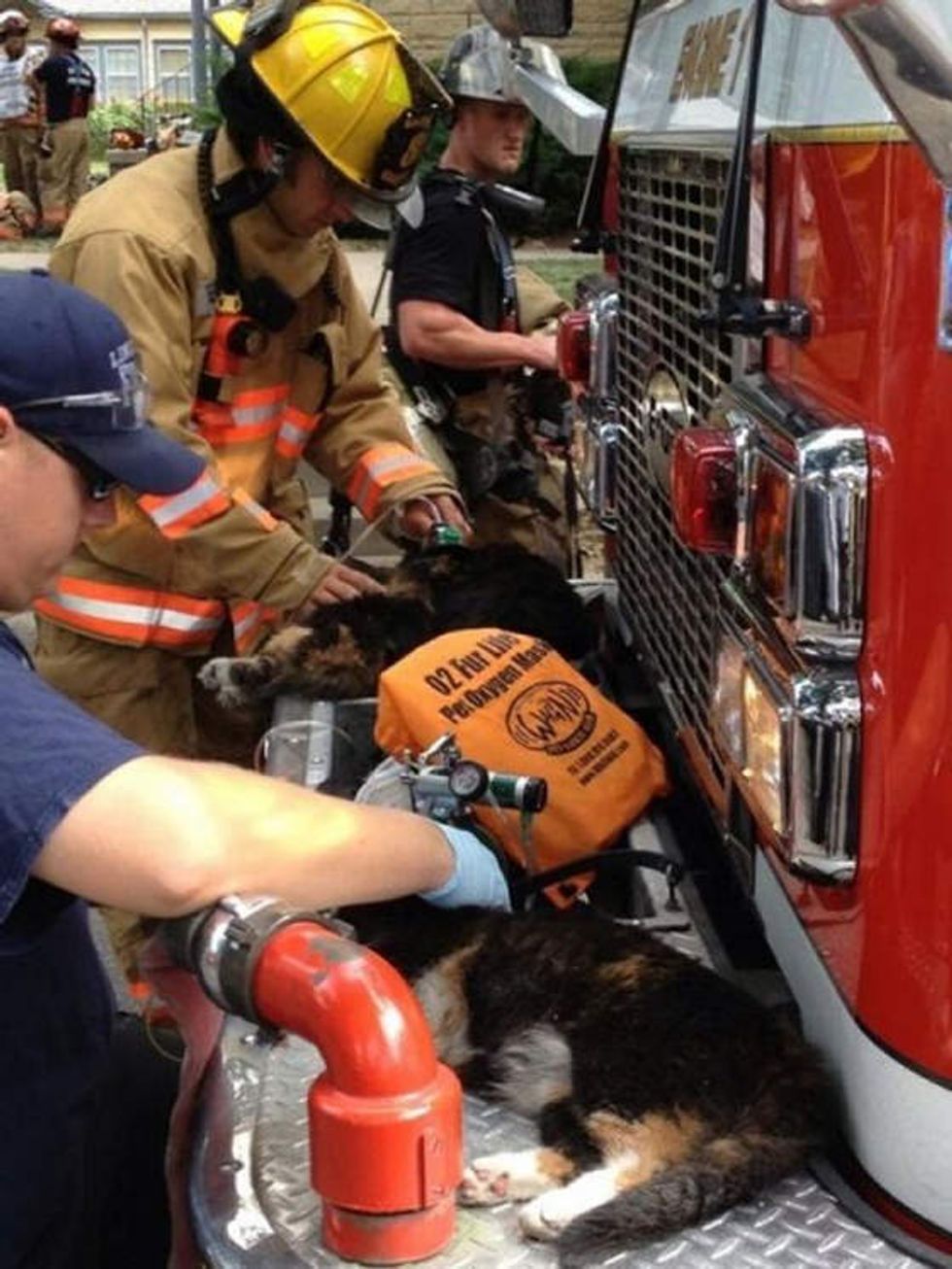 Photos via Journal Star. Source: Journal Star.