Firefighters from East Greenbush, New York, spent three hours freeing a cat trapped under a pile of debris.
A person spotted a cat in the rain and tried to rescue it, but the cat ran into a construction site in the woods and somehow got stuck underground.
Firefighters came to the rescue and found the cat trapped underneath concrete slabs. They used quick thinking to figure out a way to free the cat with a small camera and a rake to clear out the concrete.
The firefighters were working with caution since the ground was saturated with heavy rain. They didn't want anything to collapse on the cat.
Once the cat was safely pulled from underneath the rubble, they gave the feline oxygen immediately and the kitty was then taken to the vet.
Watch video below.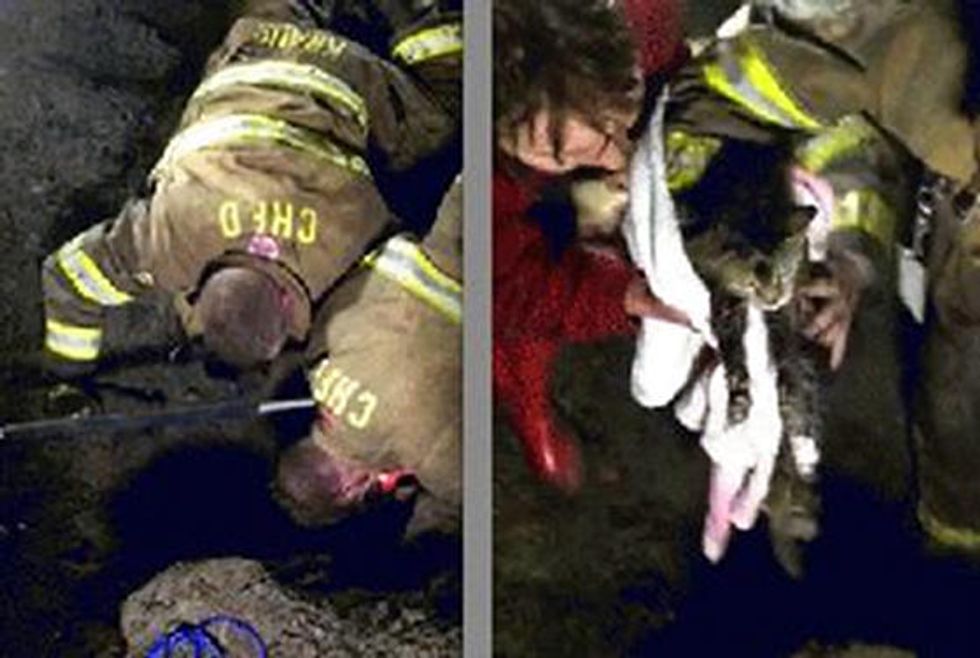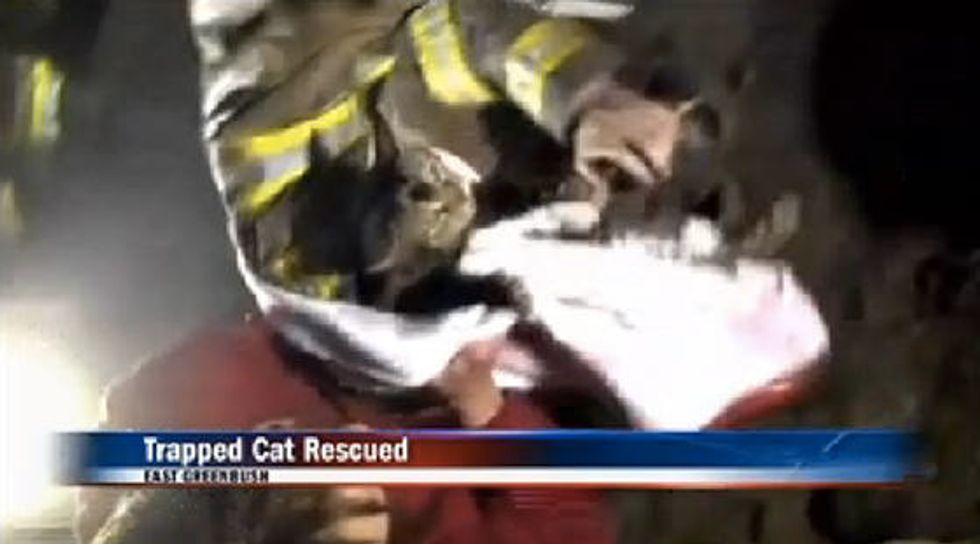 Watch video:
Source: News10.