Wiley was born to a rescue cat mama. It's been only seven weeks, but the little fuzzball has grown so much.
"I only have six days left with my little crew! I'm so going to miss them but am excited for them to start their new lives in their forever homes," said Lindsey their foster mom.
Hello world!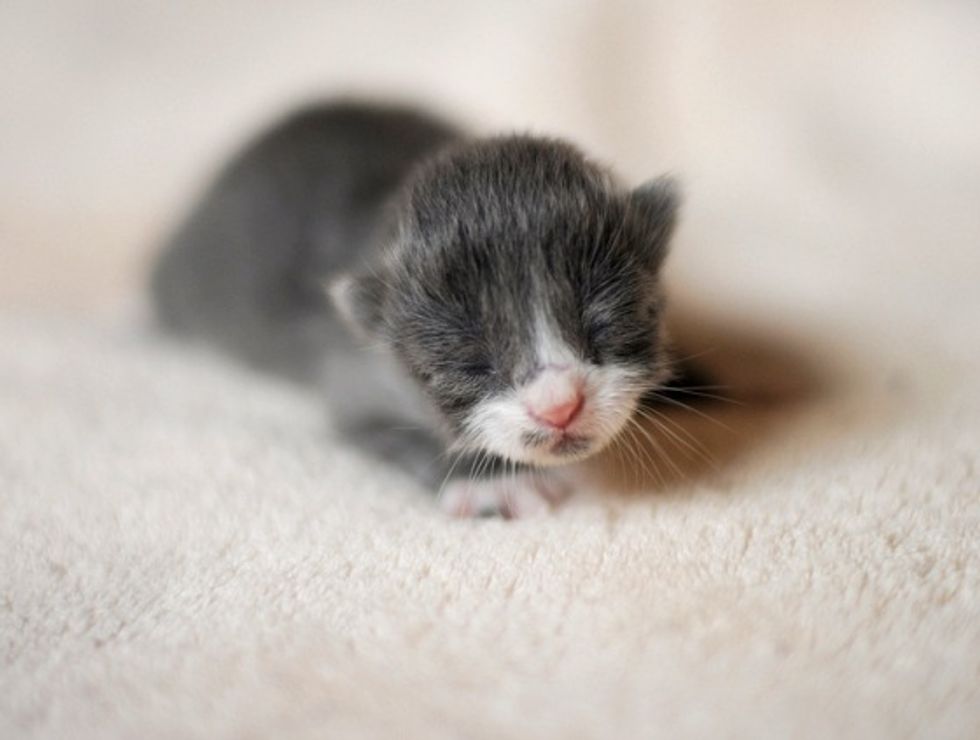 Opened eyes to see for the first time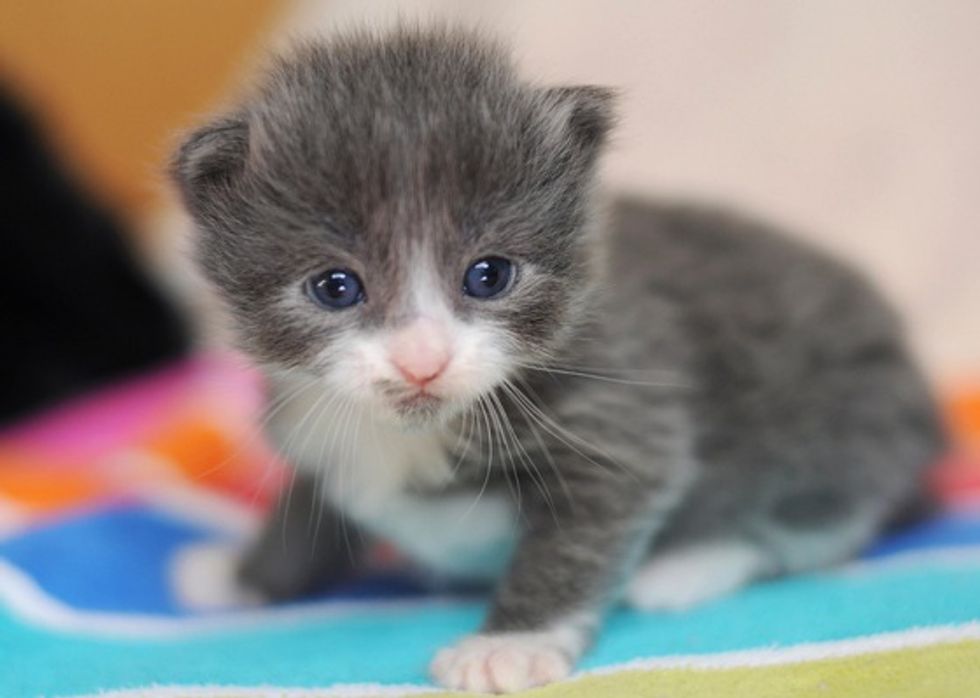 Getting very playful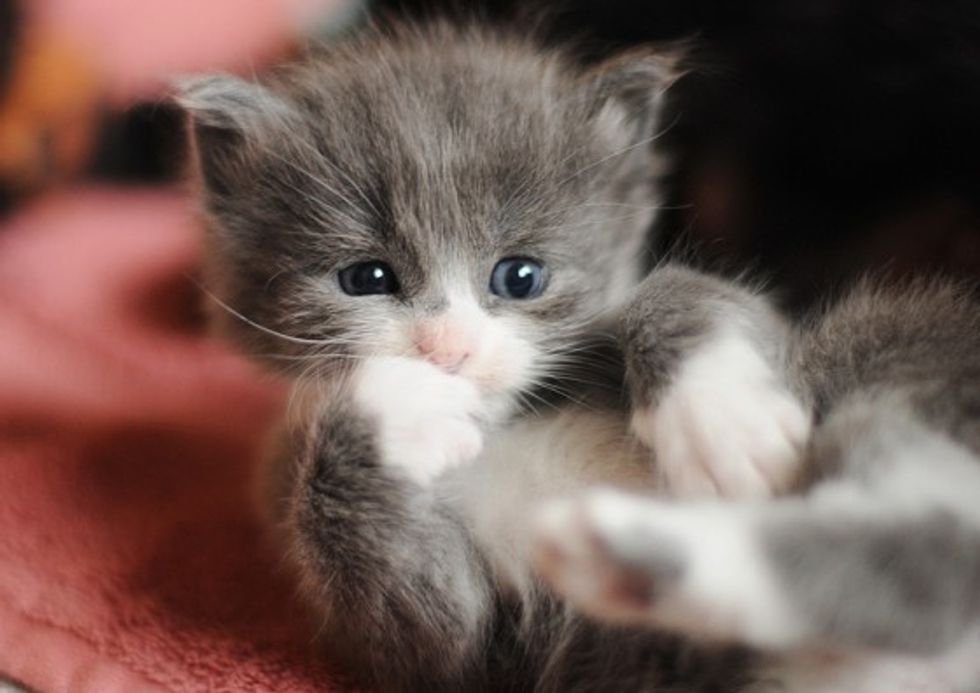 ...and mischievous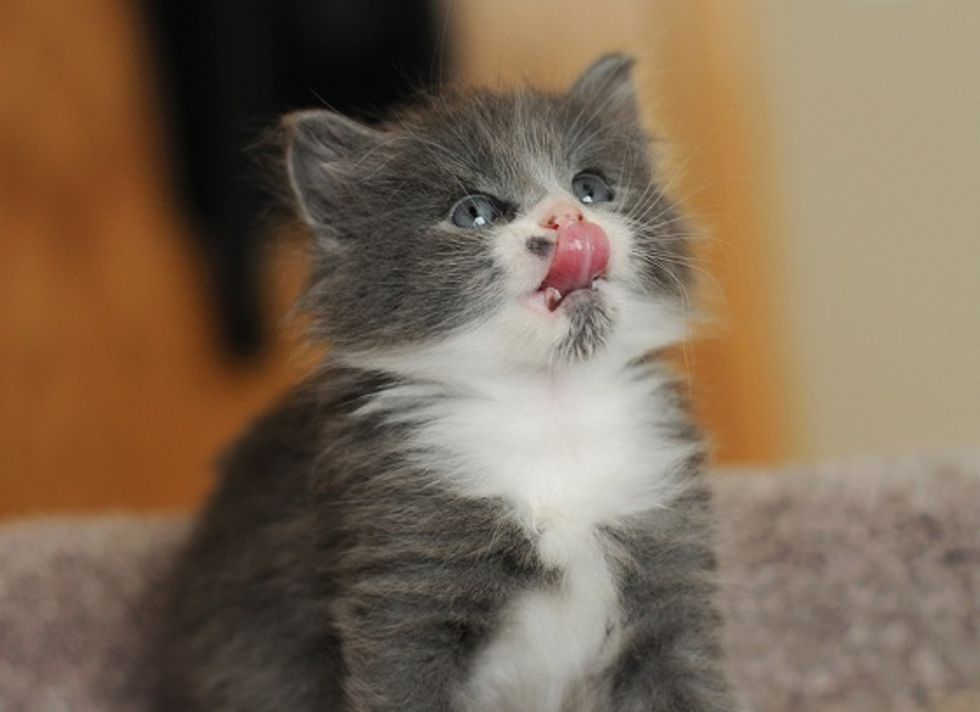 Wiley today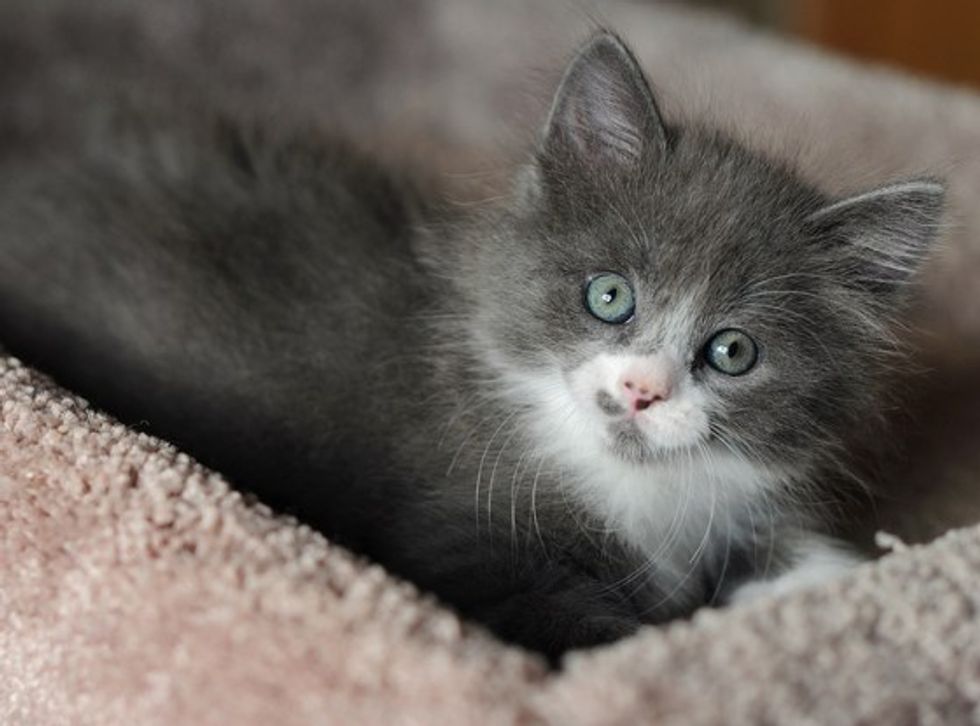 Photos ourtesy of Lindsey. More at Diary of a Foster Cat. He will be off to his forever loving home in a couple of weeks. Yay! Their cat mother Muriel is a loving, dedicated mama.