A tiny 5 week old kitten is now in the good hands of Animal Rescue League of Boston thanks to two good Samaritans who rescued the little grey kitten from a garbage can.
"Our rescue techs just picked up this 5wk-old kitten that was found inside two plastic bags in a garbage can in Roxbury. Some good samaritans, a 5yo girl & her mom, heard her cries & alerted the League. The little girl has decided to name the cat 'PAISLEY.' A law enforcement officer was present at the time of the pickup & has obtained evidence from the scene. She's now resting comfortably at the ARL," the shelter wrote on Facebook.
They gave Paisley a stuffed sheep to comfort her after what she had gone through. "She's been enjoying some food, a warm place to rest, & lots of TLC. She'll be evaluated by our vet staff & sent to foster until she's ready to find a forever home."
Paisley the kitten saved from a garbage can is now safe and sound with her new friend the sheep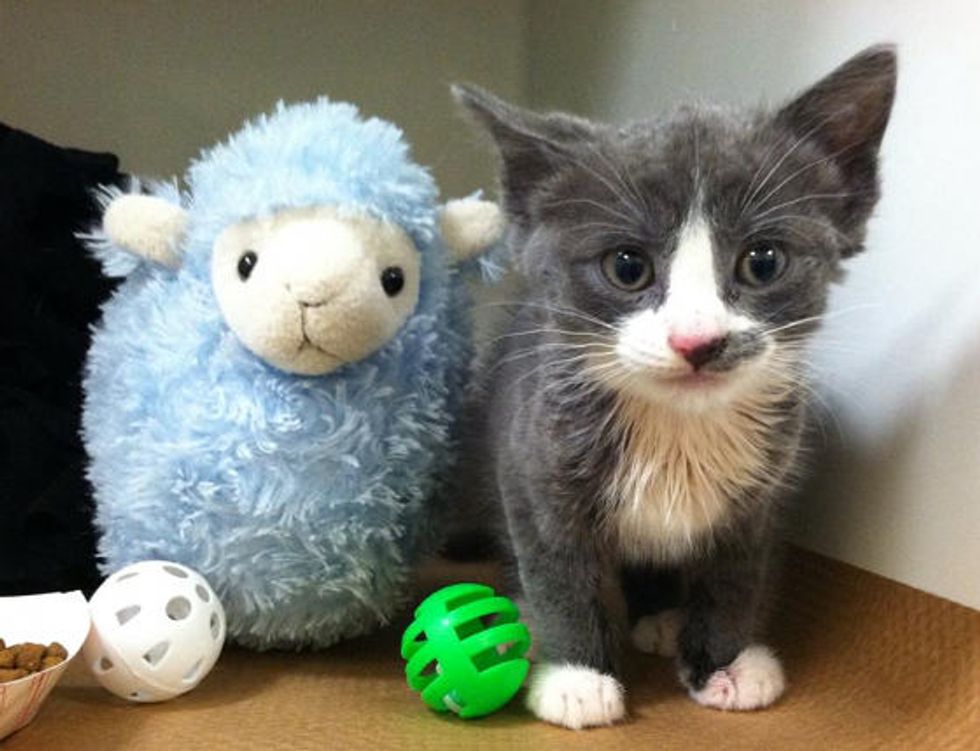 Rescue tech from Animal Rescue League of Boston picked up the kitten and gave her a lot of love and cuddles.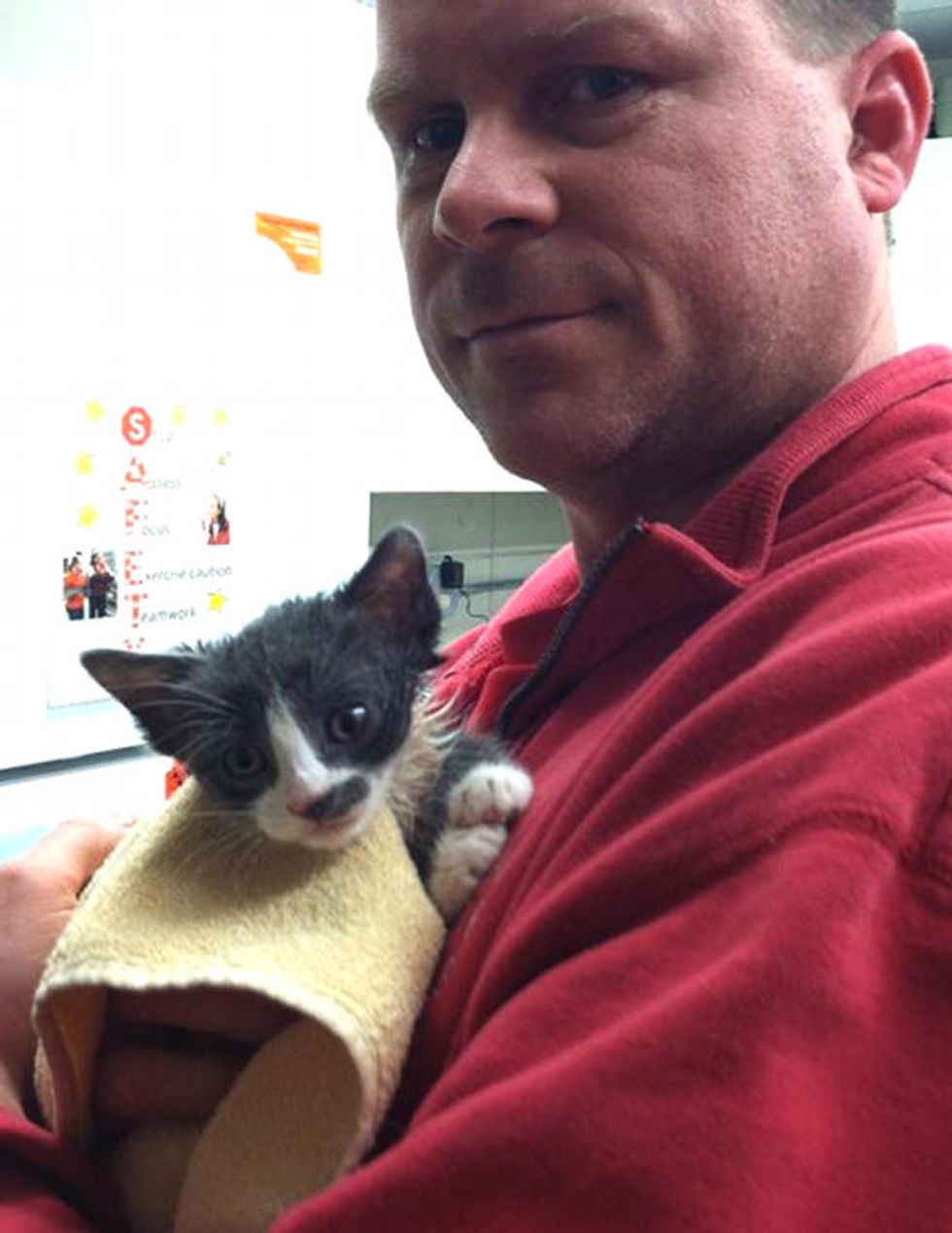 Watch video:
Photos by Animal Rescue League of Boston (Follow them on Facebook).