Little tabby kitten stretched her way into a big kitty today.
This stretchy kitty, Sicca, is one of the 5 kittens rescued by a kind man in Japan. When Yoko and Hiroshi met her at her foster home, it was love at first sight. In just one year, the mackerel tabby has grown from a tiny fuzzball into a beautiful cat.
June, 2010: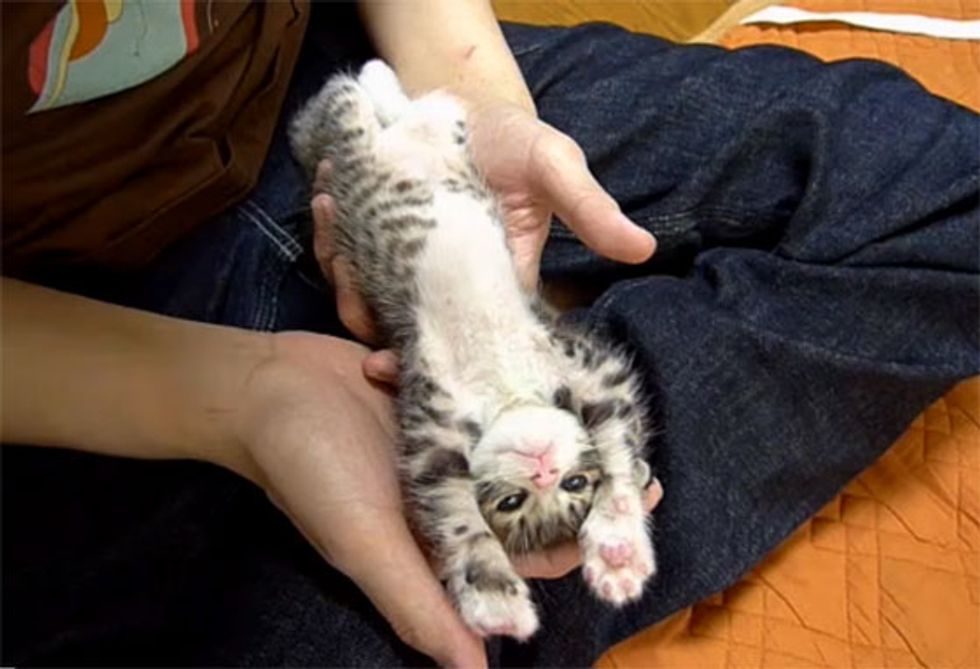 All grown up: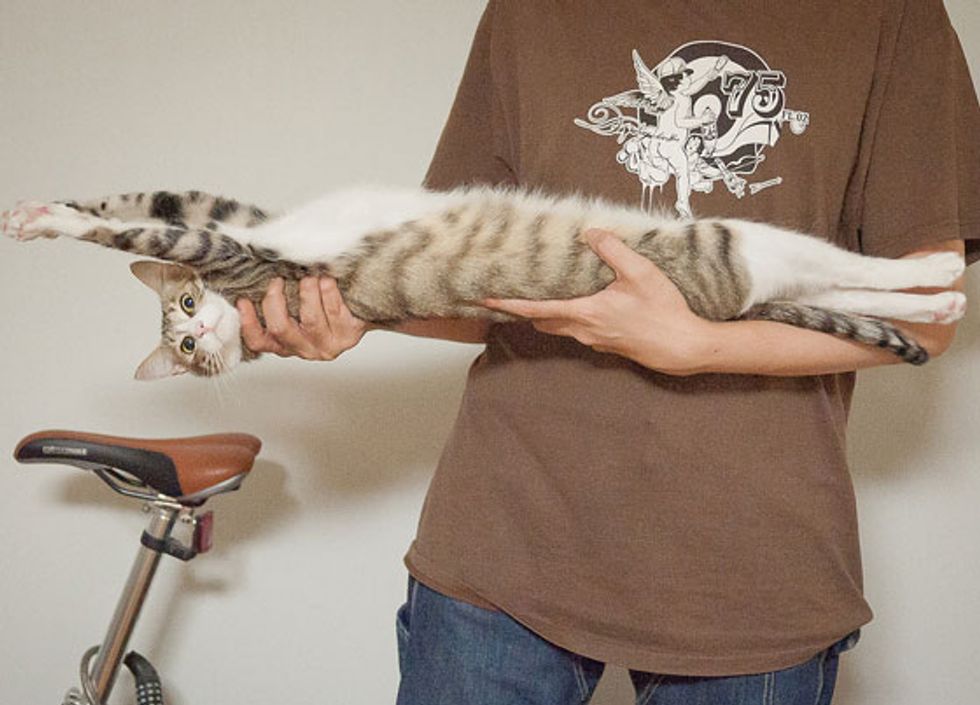 Photos courtesy of ©Yoko Tanji (flickr: Sicca).