These little kitties are making a giant step into their lives, literally. "We play with these cats a lot. They are constantly meowing and excited," the human wrote.
[Scroll down for video]
It's time for the mama to take a break. She leads the kittens into the room, so the humans can play with her babies.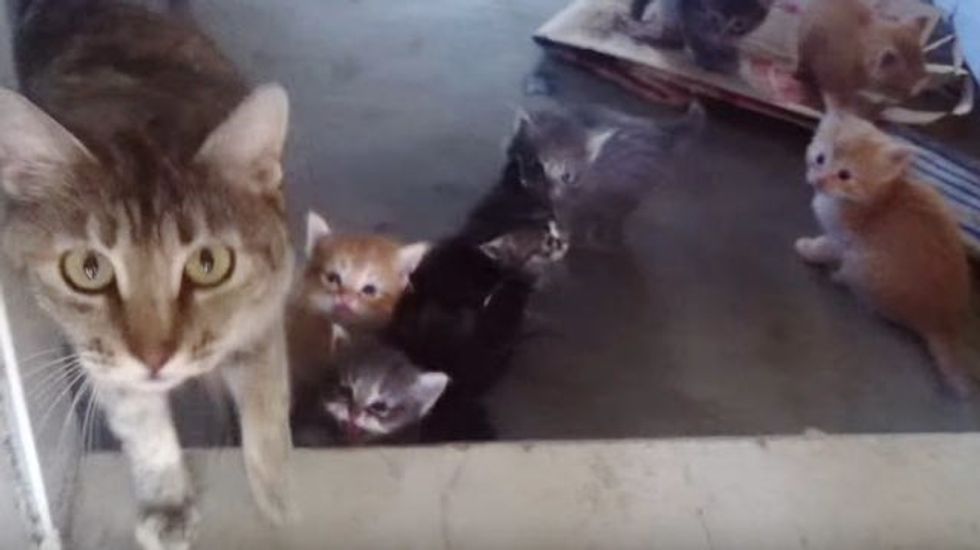 The little gray kitten is determined to get over that giant step while his human cheers him on along the way.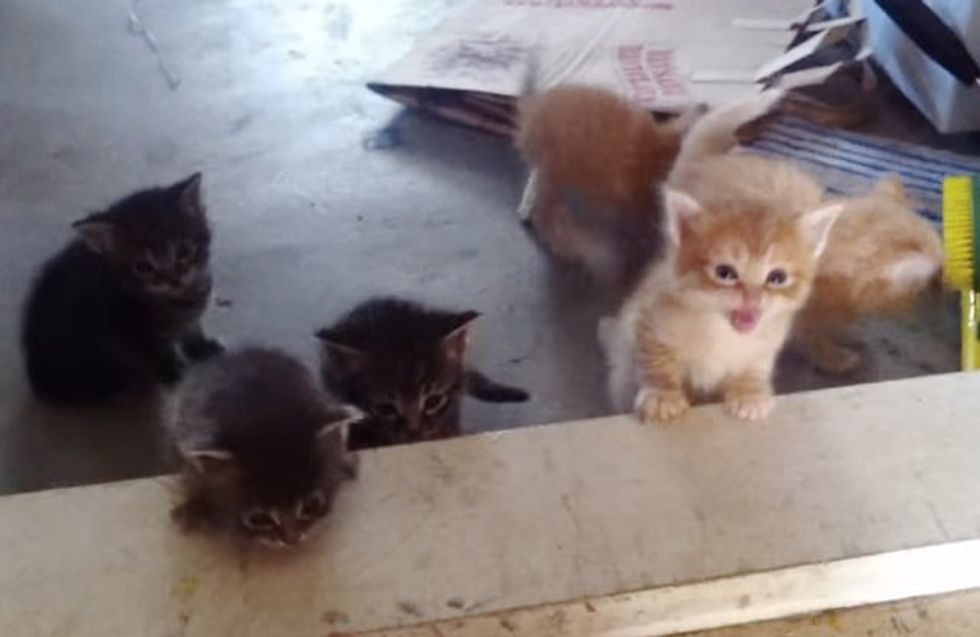 Too cute for words. Watch: