Amazing rescue!
A tiny kitten was spotted by a young man in the woods. "I'm not letting this one die on me," said Callum.
He kept the kitten safe and cozy in his pocket during work. When he returned home, he set up a nice warm bed for the kitten and made sure the little one was fed and well on her way to getting her life back. He named her Sebby.
[Watch videos of the kitten's amazing recovery]
"Found this kitten at work today, abandoned in the middle of woods, kept her in my pocket cosy all day, now she's back home and cosy in bed, getting life back into her with a little milk, I'm not letting this one die on me!"
"Here's little Sebby all cosied up, it's trying to drink and stay alive but it was so close to dying, this little trooper is going to live!"
"Sebby has got some sharp claws for only two weeks old."
"Went down to check on Sebby, little guy is doing good and eating on his own now, so friendly and good natured," Callus wrote. "she can only walk a couple of steps at a time but brilliant to see improvement in her."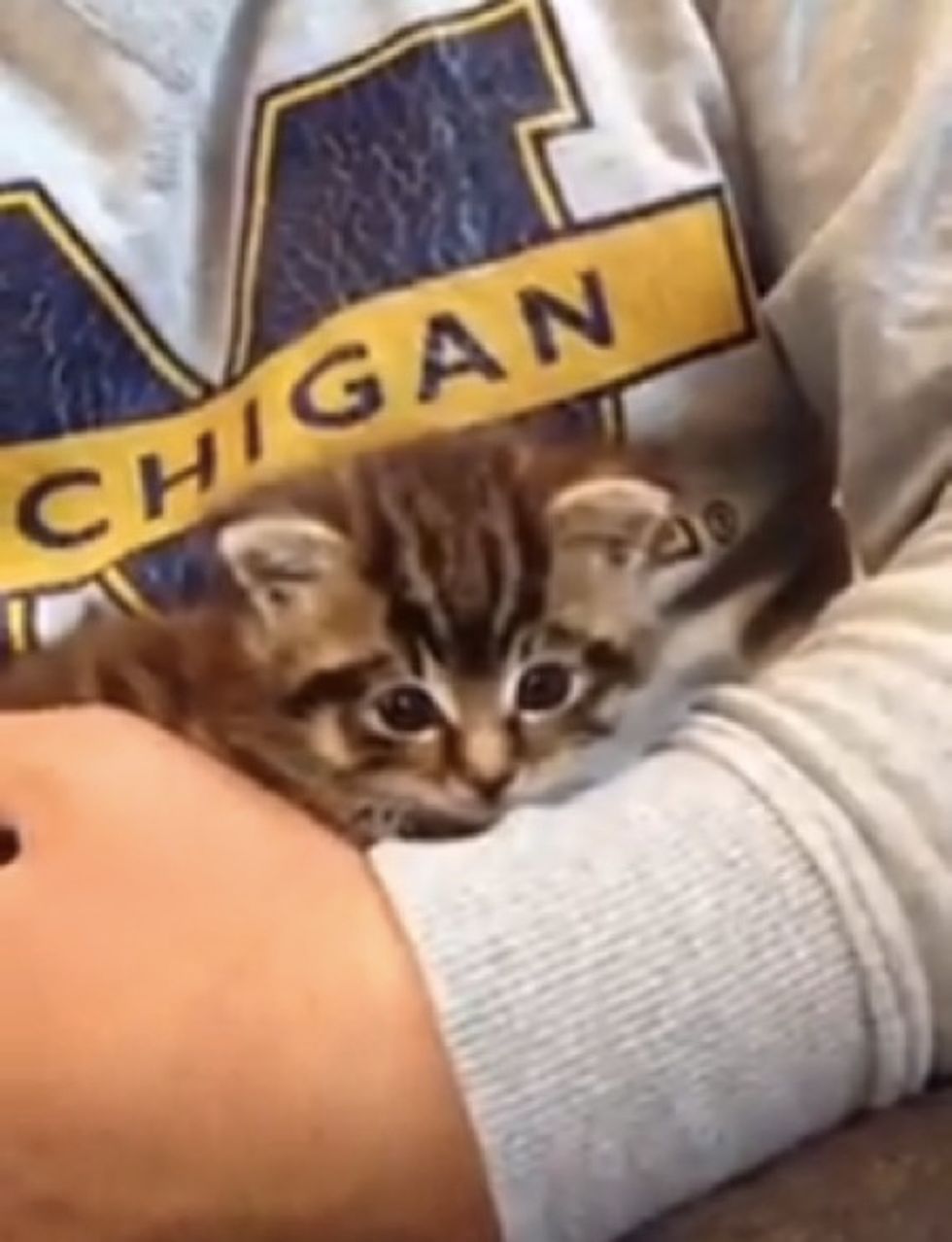 Photo and videos by Callum Robertson. Follow Sebby on Instagram.