Meet Pebbles. She was found abandoned and is half the size she should be for her age. She is just adorable.
Pebbles came to Cats Protection Bridgend Adoption Centre when she was in very poor condition where she had to be admitted to the vets a few hours after they took her in. She "is back with her fosterer and is doing much better. She was brought in by a member of the public who found her on the side of the road. She is 7 weeks old but is the size of a 4-week-old kitten. She had to have a lot of TLC to get her eating but looks like she is turning the corner now. She had to have a few baths initially as she got into such a mess when eating, but she loves being dried with the hair dryer. She is adorable and is a super friendly kitten," said the shelter.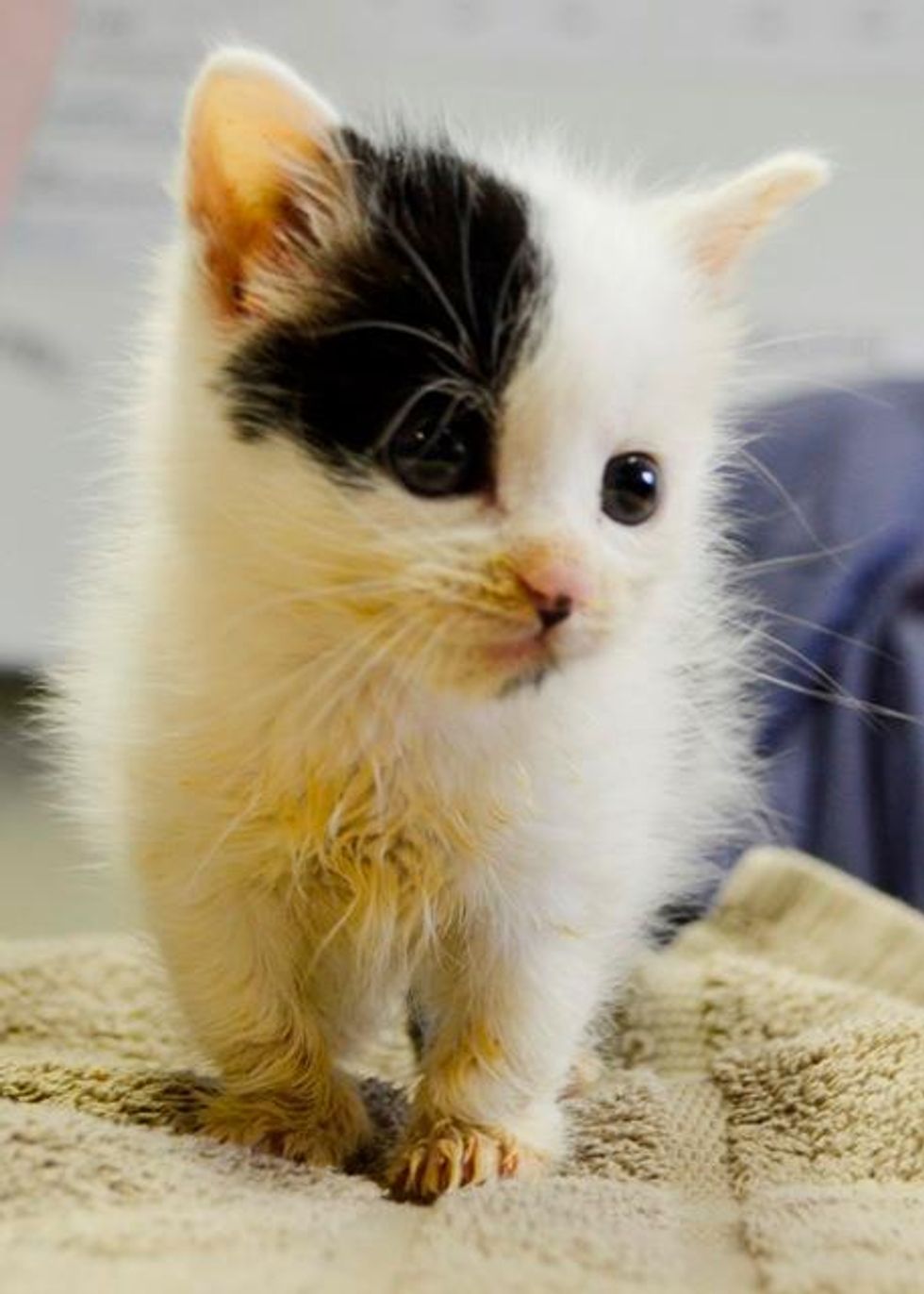 If you are interested in adopting Pebbles, you can visit Cats Protection Bridgend Adoption Centre or like them on Facebook.