Little Grammy had a rough beginning to his life, but good things come later. He is now living the dream.
Erin wrote: Gram Parsons of the Flying Burrito Brothers (aka Grammy) was found by my sister at a local car wash. Several boys were trying to drown him in a puddle before he was rescued by the workers. My sister took him off of their hands and brought him to us to be fostered. Grammy was extremely malnourished, too young to eat solid food, and full of fleas. After a bath, some cat's milk, and some good cuddling, he quickly grew (a grew fat) and became a permanent part of our family.
He has become fast friends with our other rescue Simon Templeman. Simon and Grammy, at first, disliked each other; Simon, however, soon took to him in a way that has made them utterly inseparable. They eat together, play together, sleep together, bathe together... I couldn't dream of separating them today!
Grammy rescued from car wash, happy to be safe at his forever home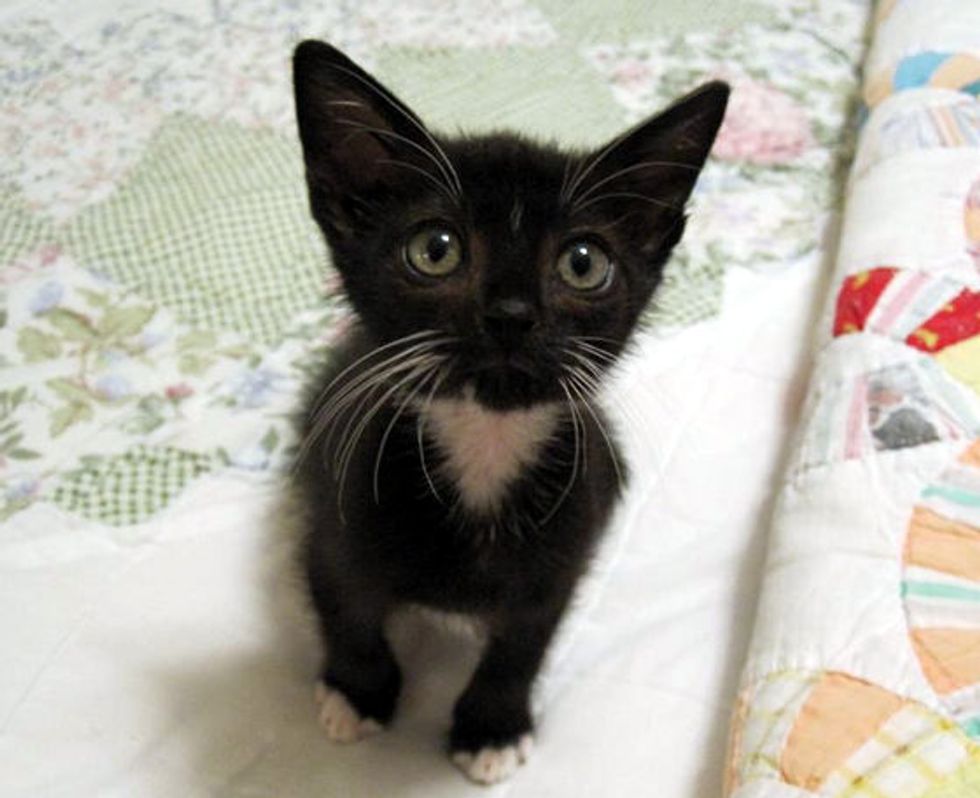 Grammy met another rescue Simon at his new home. They are best friends for life now.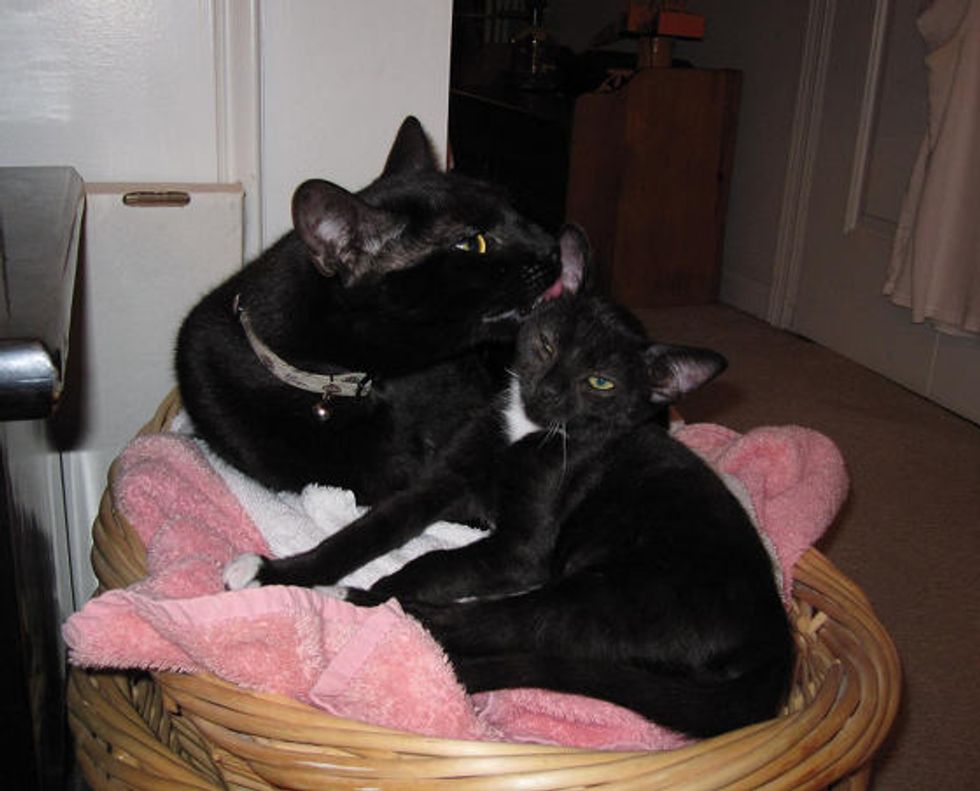 Photos and story submitted by Erin.