A veterinarian took in two tiny one-week-old kittens found alone in the Texas heat and became the 'mother' they never had.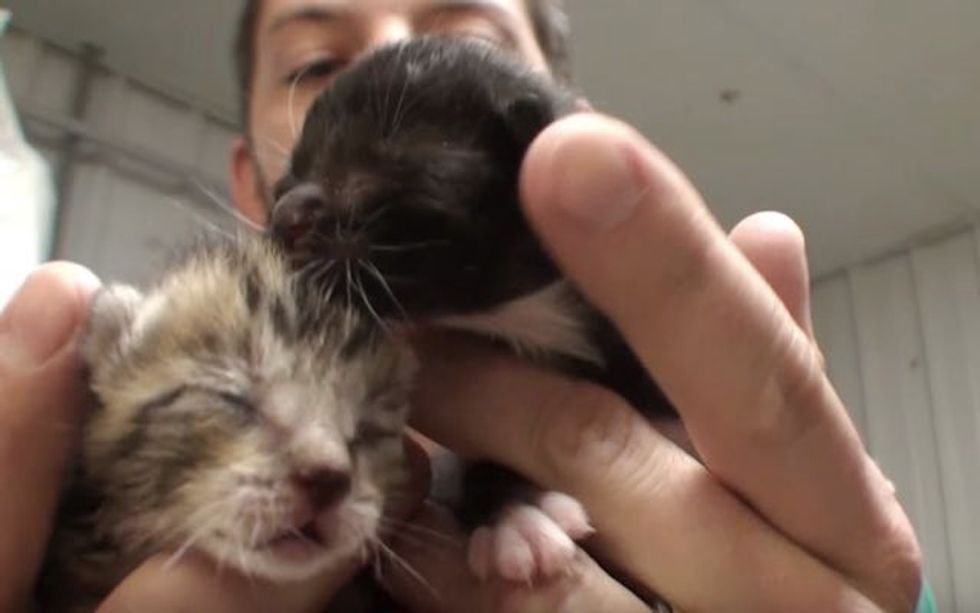 Dr. Matt Carriker is known for his passion for saving rescue animals and giving them a forever home they deserve. These two littel fur balls came to his care at the Vet Ranch, an non profit organization he started where "homeless animals can come to be cured. Cured from treatable injury or disease that would otherwise prevent them from being adopted or result in euthanasia."
The two kittens' eyes weren't even opened when they arrived. They were so tiny and fragile that they would require around the clock care.
First of all, Dr. Carriker gave them a very needed flea bath!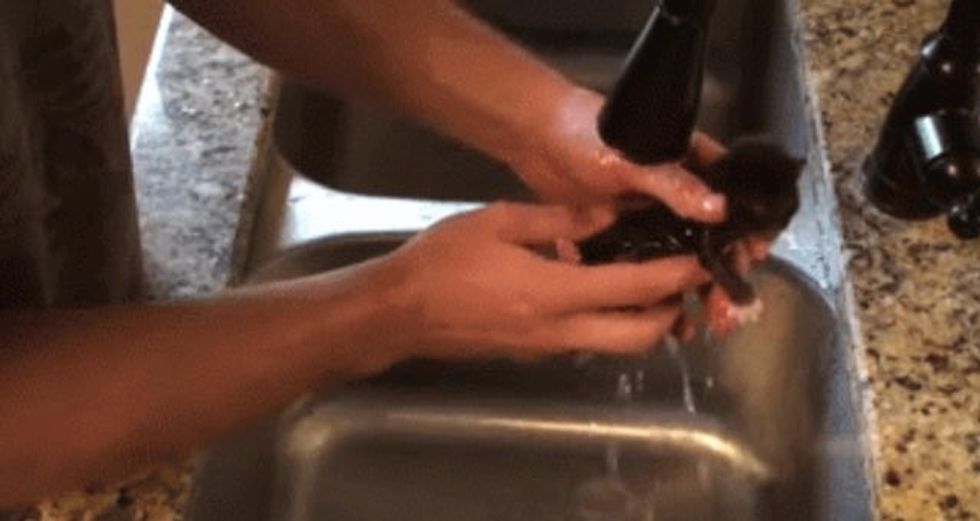 He took the kittens home as they needed to be fed every two hours. It was a lot of work in addition to his regular veterinary job, but he made sure all the animals get the help they need to thrive.
Dr. Carriker held the kittens upright when feeding them as it worked best for him and the fur babies but you can also feed kittens on their stomach, but never feed a kitten on its back.
The little humans in the family also came to help.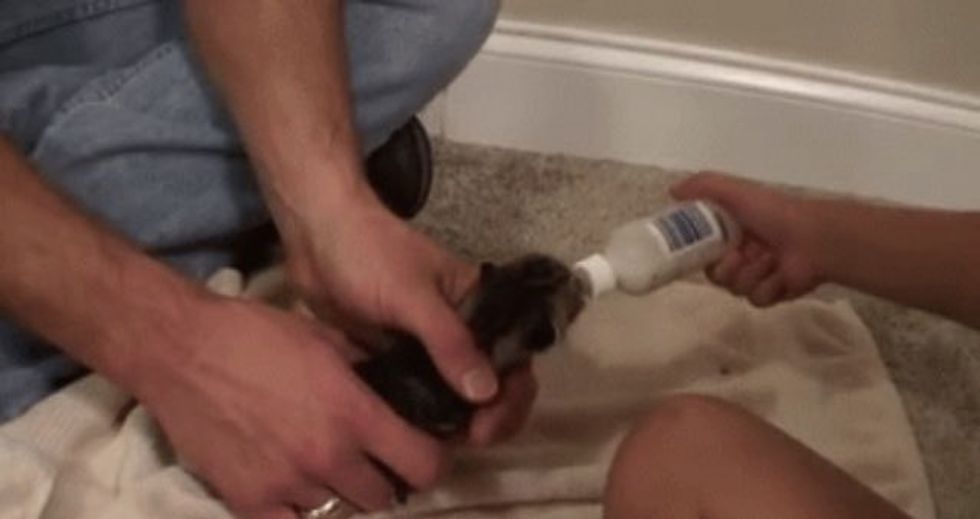 Once the kittens were bigger, Dr. Carriker taught them to eat solid food. No more bottle feeding!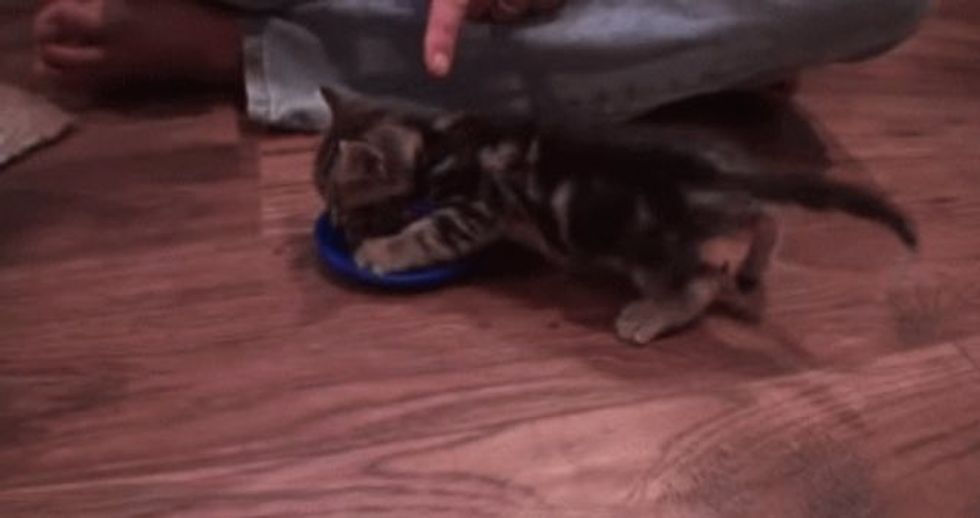 Watch the full story in this video: