Violet was found in South Philadelphia community garden and rescued by Dr. Megan Andeer of The Cat Doctor, one of the vets City Kitties Rescue teams up with to help Philly strays. She was in dire need of help. Violet was badly wounded and would never regain the use of her back legs, but she isn't letting any of that get her down.
Despite the ordeal Violet had gone through, the staff were glad that she's finally indoors and receiving top-notch veterinary medicine and lots of love.
There is no reason why Violet can't start being more active again because of her disability. Throughout the last several months, staff at the Cat Doctor helped her gain strength and mobility in her front legs with physical therapy, so that she would be able to use them to walk by the time she is fitted with a cart to support her hind end.
Just a couple weeks ago, they got Violet a custom made cart. It's going to be a long journey until Violet can fully depend upon the cart to get around, but she is always full of joy and energy when she gets to walk around and has even started sprinting in her new cart. Violet gets her daily cart exercise and is building up muscles. The progress she's made has inspired everyone at The Cat Doctor and her fans on Facebook.
Violet's come a long way since the day she was rescued. Despite her rough beginning, they never gave up on her, and today she is thriving. "We believe Violet deserves a second chance at a happy, fulfilling life."
Violet came to The Cat Doctor badly injured and would never regain the use of her back legs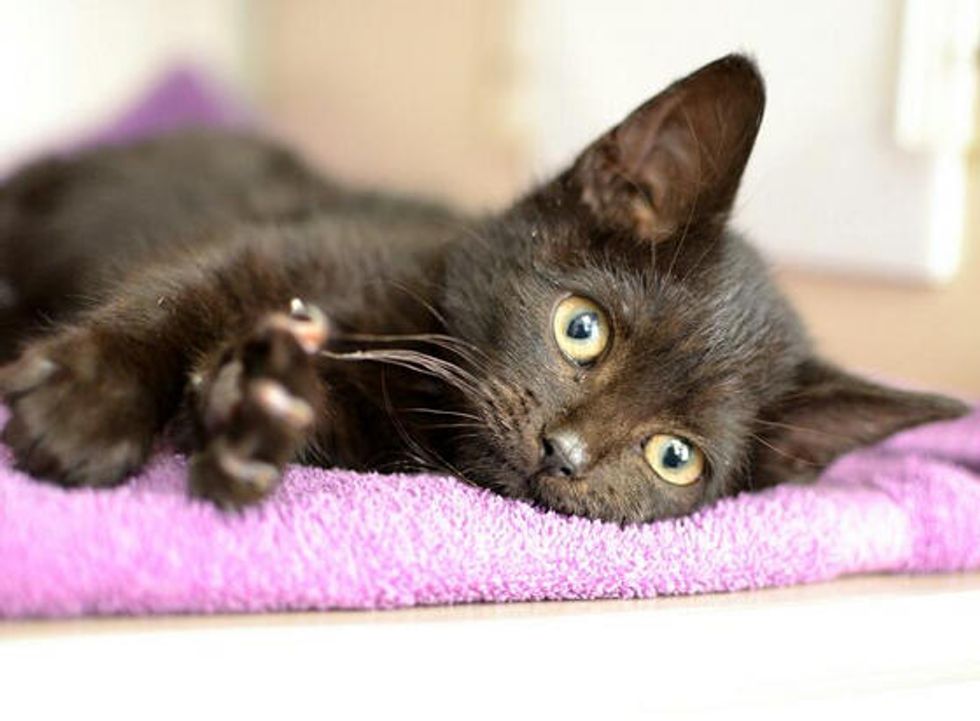 But that doesn't stop her...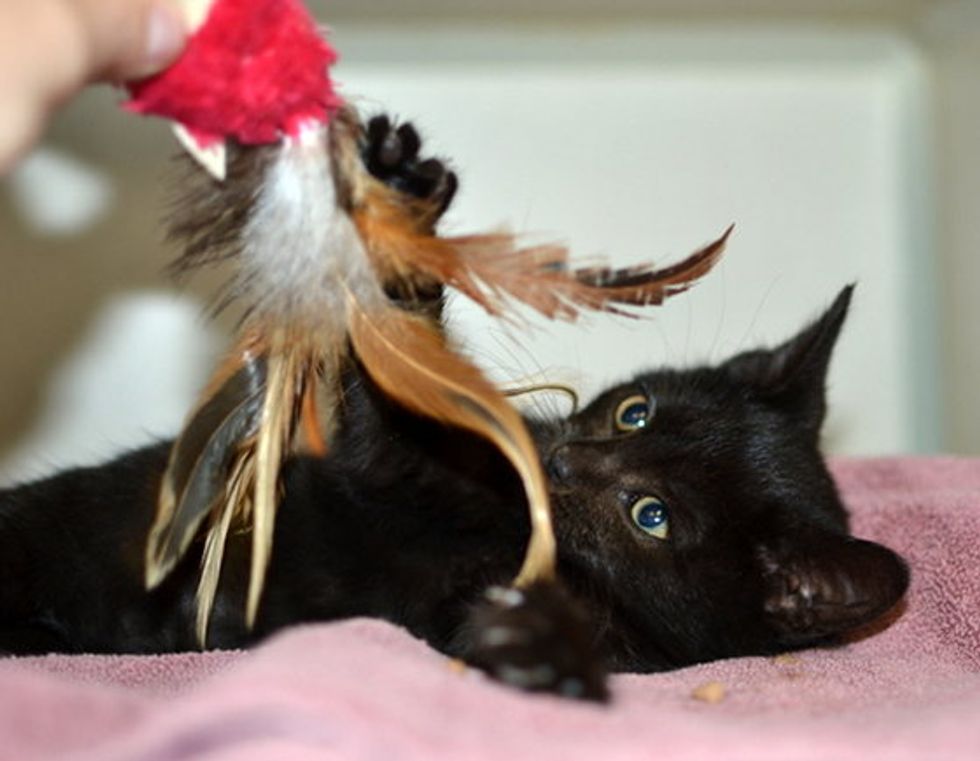 With a lot of love and TLC, Violet has gained strength in your front legs. She is always happy and purry.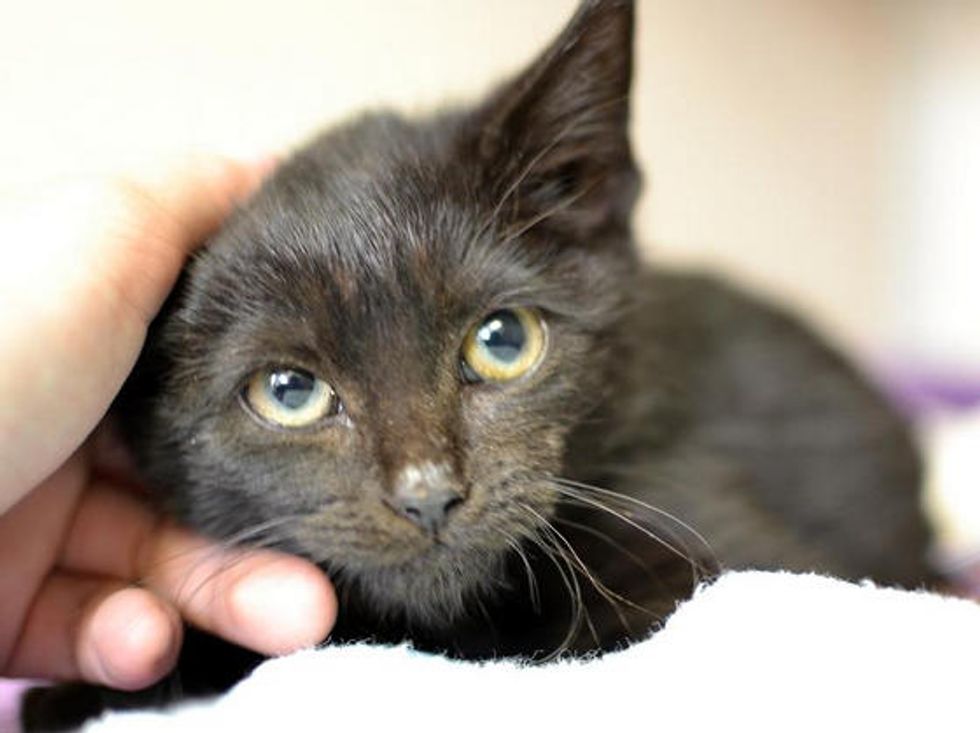 Who can resist that face!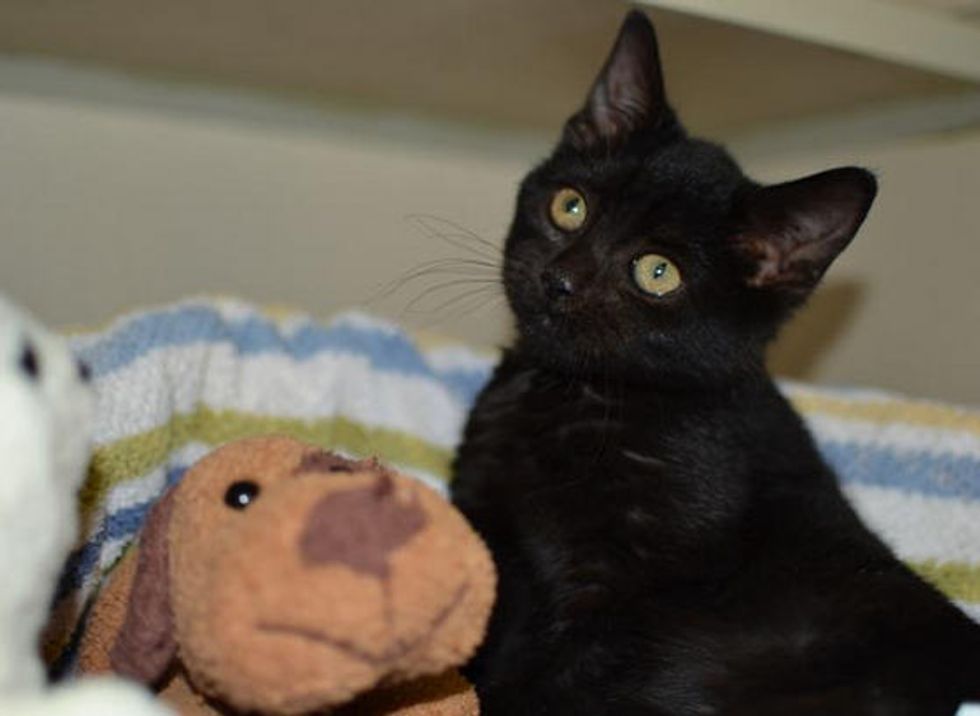 Violet received her new cart and can walk again! Even her foster kitty friend is interested in the fun.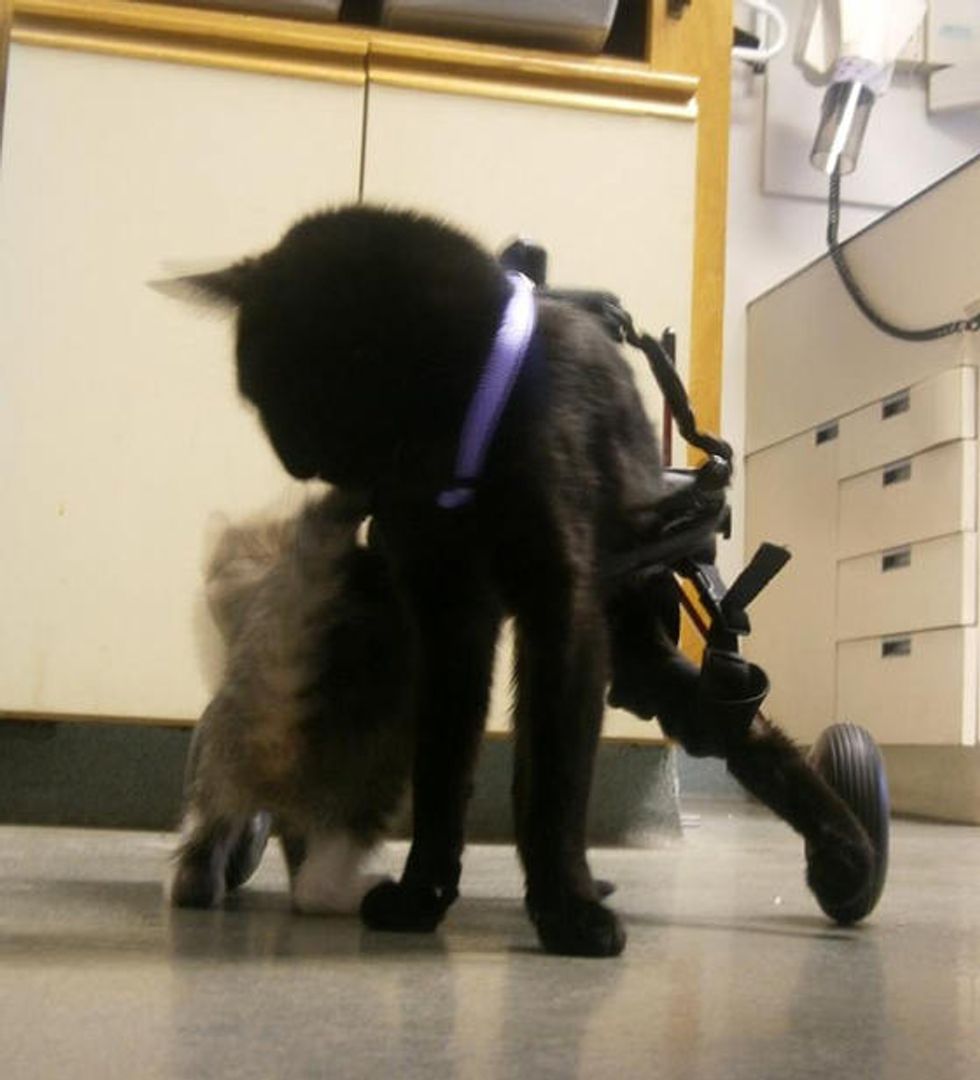 Violet today, so happy to be able to walk again!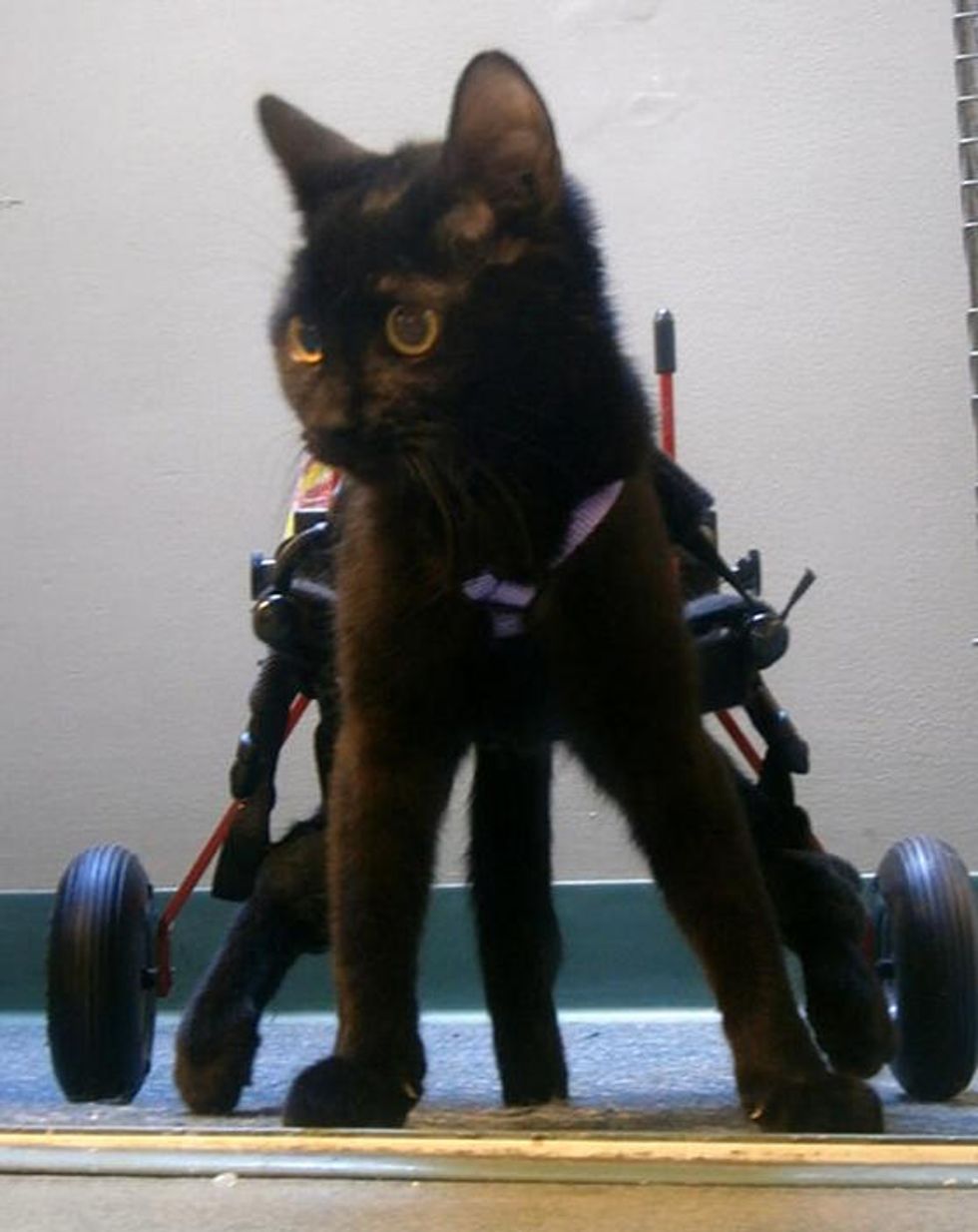 Watch Violet doing her exercise:
Watch Violet trying out her new cart:
Photos courtesy of The Cat Doctor (Facebook page) and City Kitties Rescue (Facebook page).