Look at these new best friends!
A tiny three week old kitten Uno recently adopted by a family meets a kitty loving Dalmatian. It's love at first sight.
This curious kitten walks up to Louie the dog and ends up nuzzling affectionately with his big friend.
[Scroll down for video]
Uno the kitten nuzzling with his new big friend Louie the Dalmatian.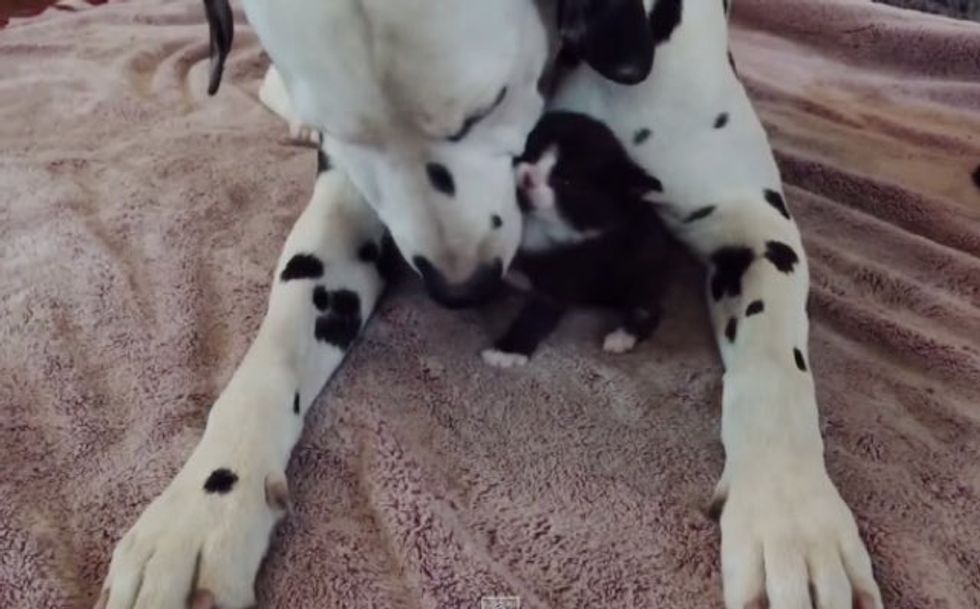 Uno was just three weeks old when the Pogue family adopted him.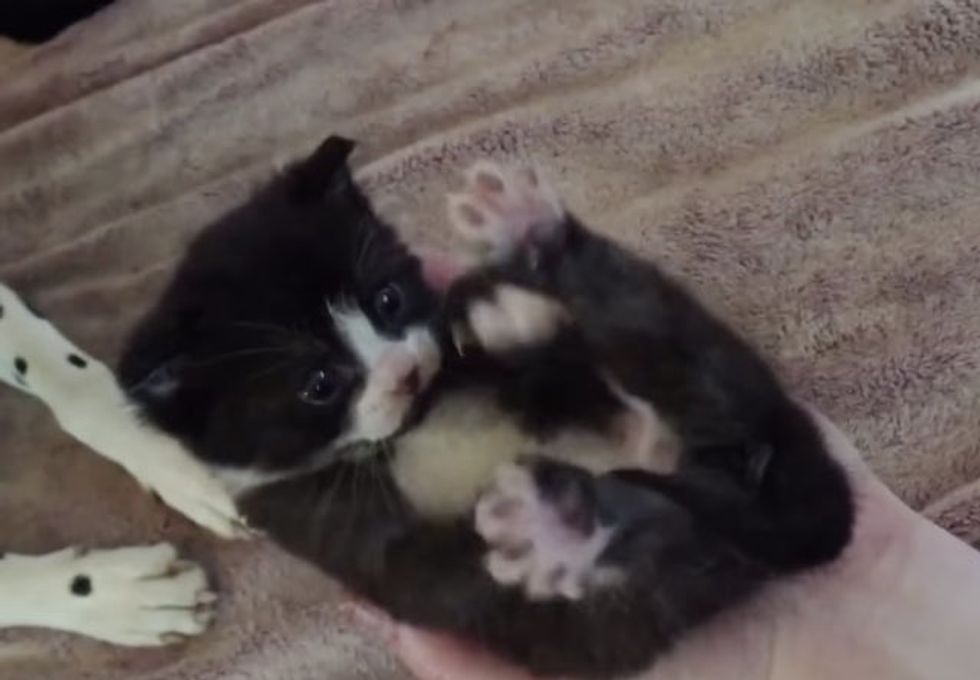 The tiny little guy pokes his way around his big friend's body, and settles under his floppy ear for a snuggle.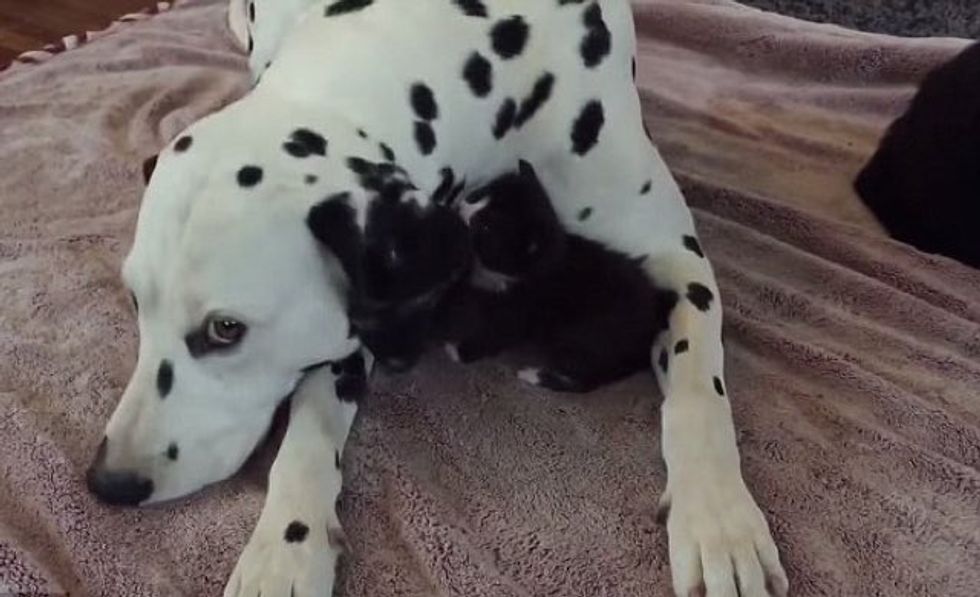 Uno's mother who was also adopted by the family is overseeing the encounter approvingly!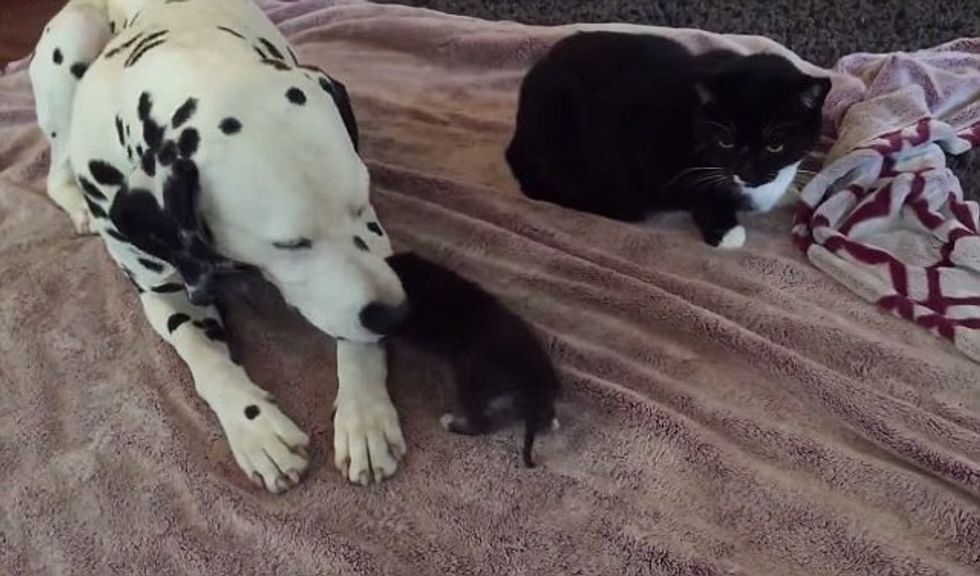 WATCH VIDEO: Uno the kitten meets Louie the Dalmatian
Source: Daily Mail .