This man comes home to his snuggly and squeaky foster kitties. It just doesn't get any cuter than that.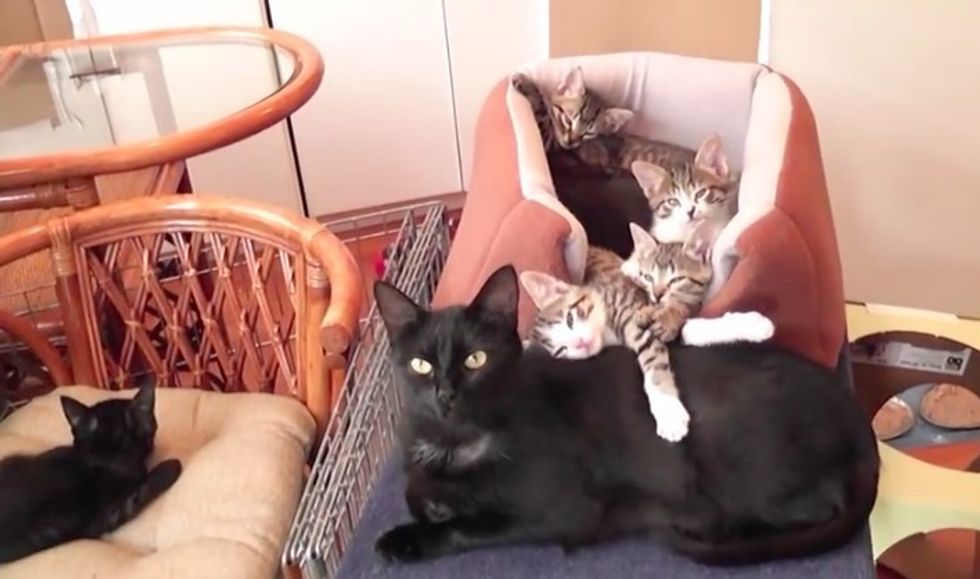 Cate and her kittens are snuggling and relaxing, waiting for their foster dad's return.
When he comes in, Cate jumps down to greet him and so does the little black fur baby (Cate's mini me). The rest of the brood are lounging in their comfortable cat bed, stretching about!
Big yawn!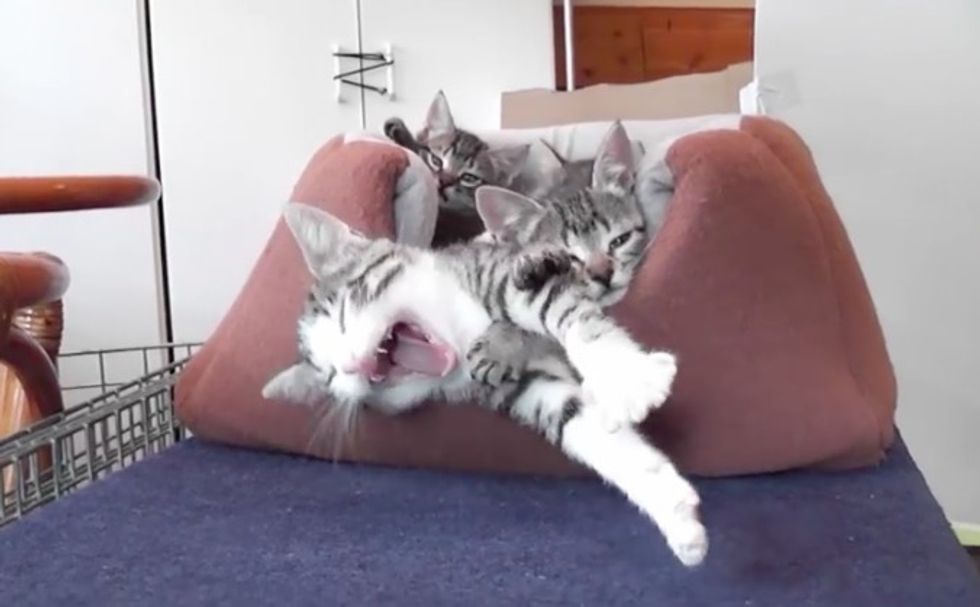 What a wonderful thing to come home to!

Too much cute!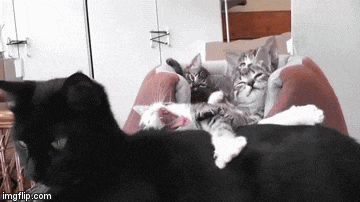 Watch the video here:
Share the video with your friends!
Cate and her beautiful little kittens have found their forever loving homes!
Related story: Ginger Cat Loves His Human So Much He Can't Stopping the Kisses