Three tiny kitties were saved by the workers from CT public works department. Robert Williams and his coworker felt something moving inside a shoe box and initially thought there was a rat. When he opened the box, he discovered three tiny kittens inside.
The kittens were immediately taken to the New England Veterinary Center where the vet determined them to be around 4 weeks old and treated them for respiratory conditions.
The kittens will be up for adoption through Animal Friends of Connecticut in West Hartford in a few weeks.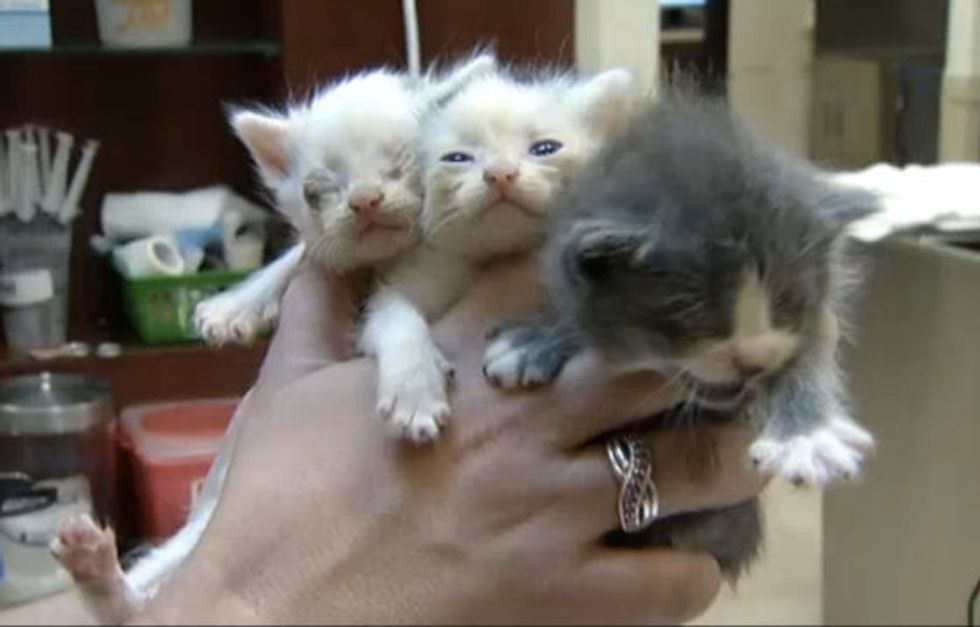 Source: NBC Connecticut.