A young woman squeezed herself into a sewer drain through a narrow opening to save a tiny crying kitten.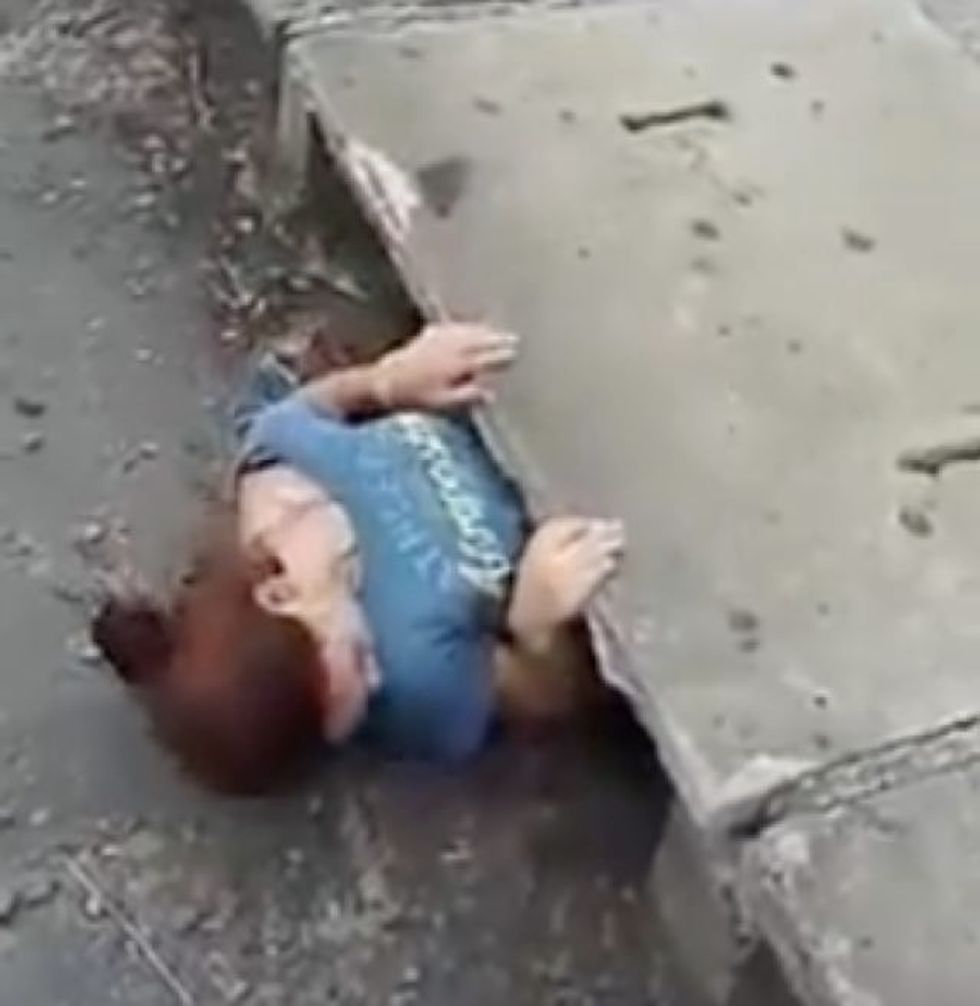 The young woman heard a cat crying coming from a sewer drain. Once she and her friend located the kitty, she volunteered to go in the drain to get the kitty out.
The drain opening was barely big enough for her to slide in. After a few moments, she emerged victorious from the hole and with the cat.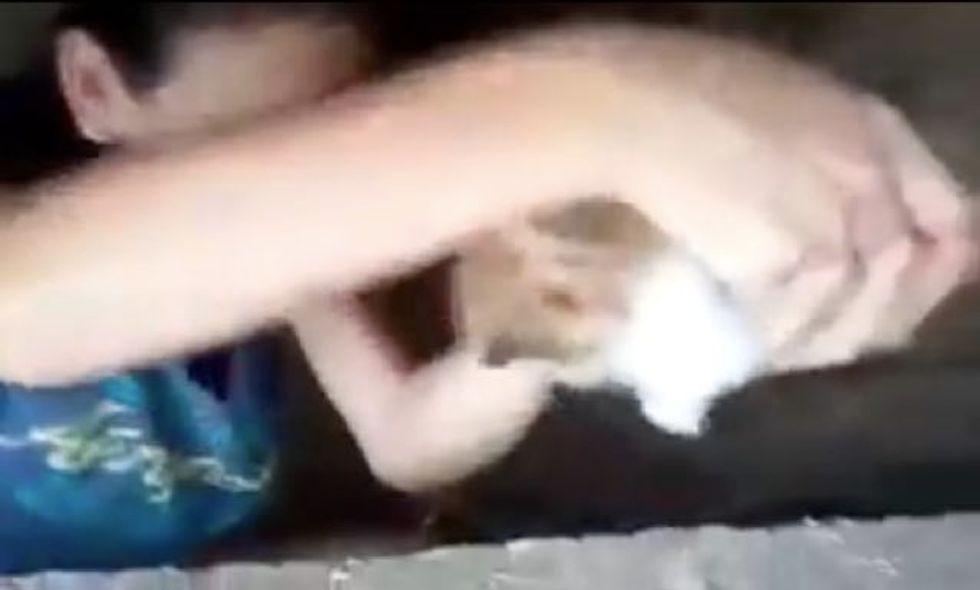 The cat was safe outside the drain, but the young woman needed some help to get out.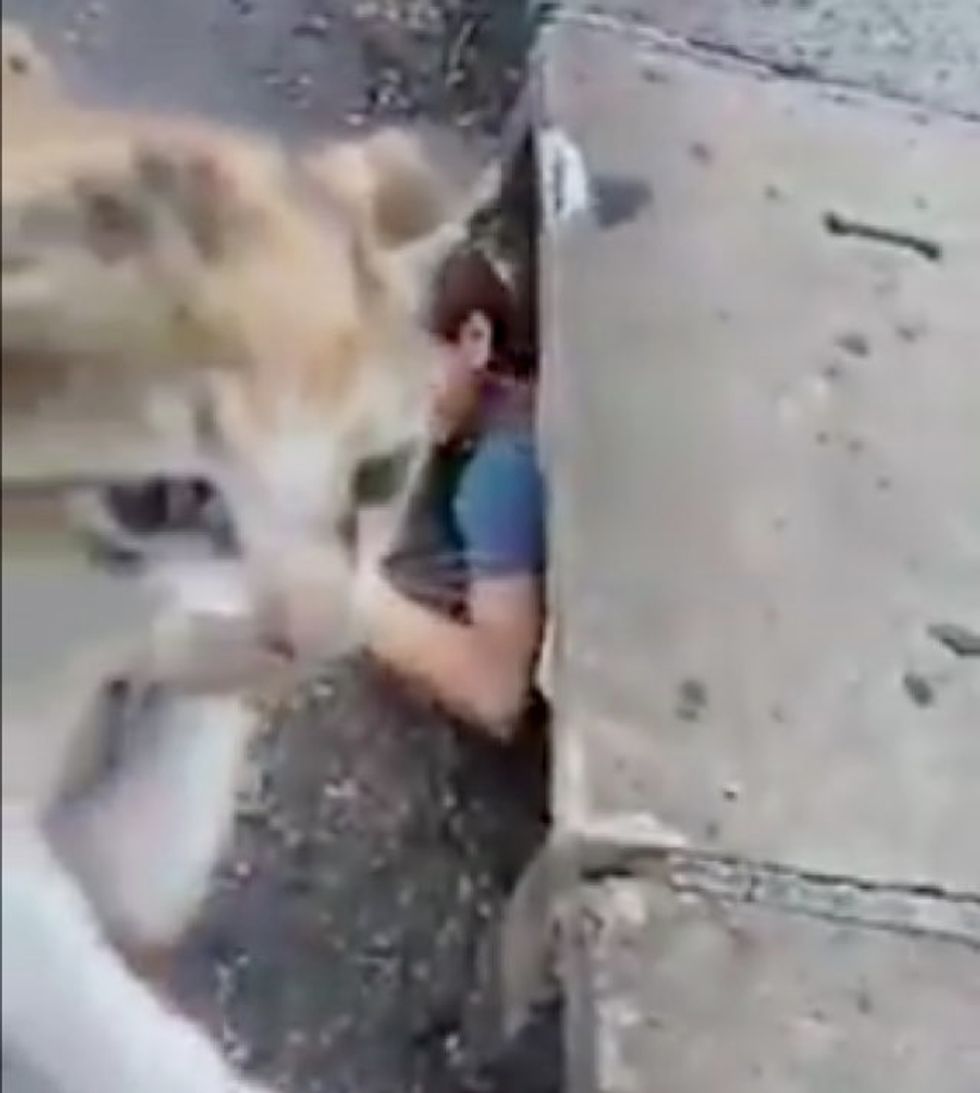 Watch the full rescue in this video:
We don't know who this heroic person is. Share this video and help us find this young hero!