A cat got herself into a carrier just days before she had her kittens.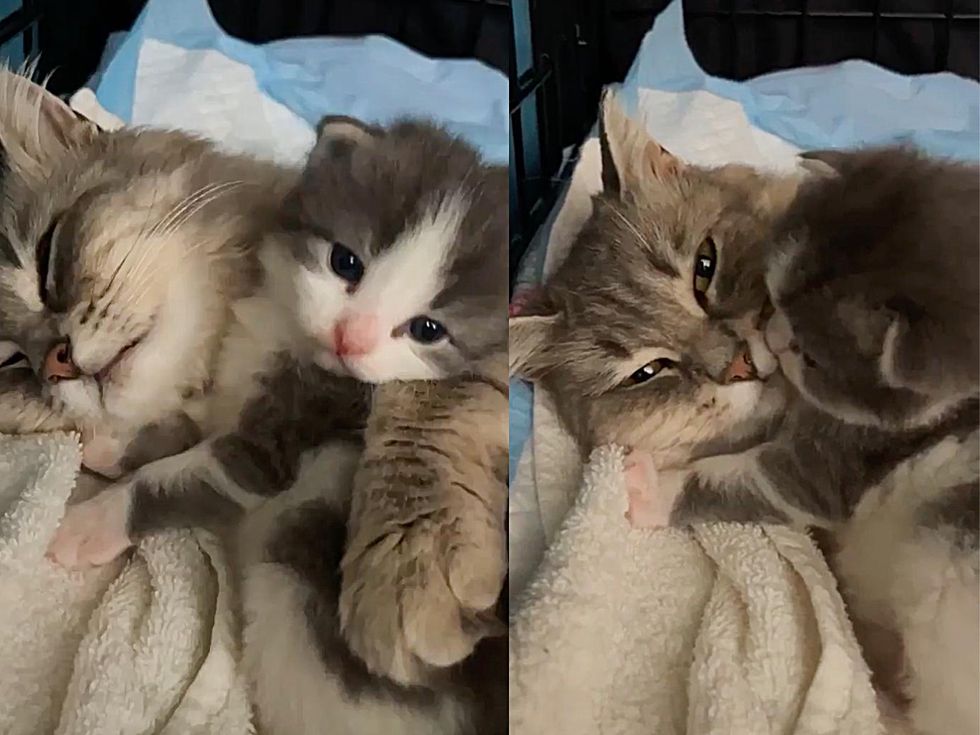 @comrescuemontreal
A long-haired grey tabby had been roaming the streets for a while until a local animal rescuer, Sophie, arrived and started helping strays, one by one.
When Sophie returned to the area one day, she found a cat (the grey tabby) in one of her humane traps. She immediately noticed her round belly and suspected that she was pregnant.
The cat went into a carrier and was ready to leave the outdoors. She quickly settled into a comfy room with soft bedding and plenty of good food. Days later, Sophie was stunned to find three new additions in the kitty room.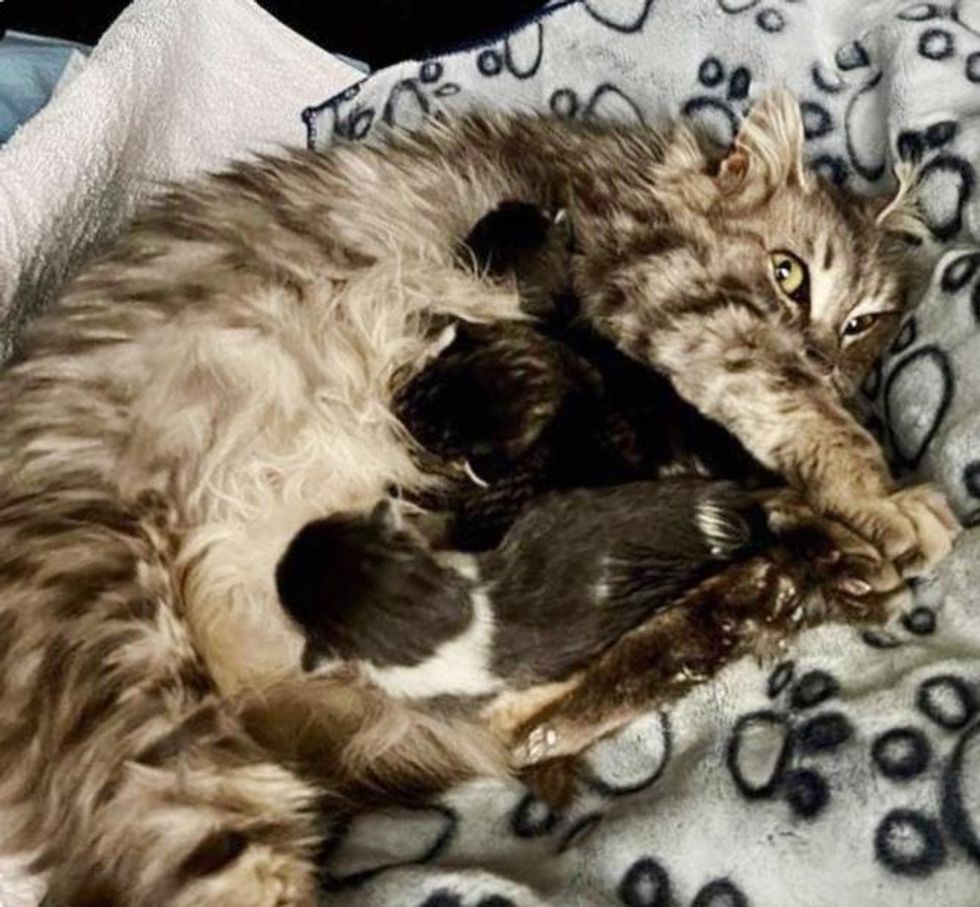 @comrescuemontreal
The cat was able to have her litter in a safe place away from the streets, and her kittens would never have to spend a day outside.
For the first few days, she was confused and not sure how to be a mother. Knowing that she needed assistance, a foster volunteer of Chatons Orphelins Montreal stepped up to help.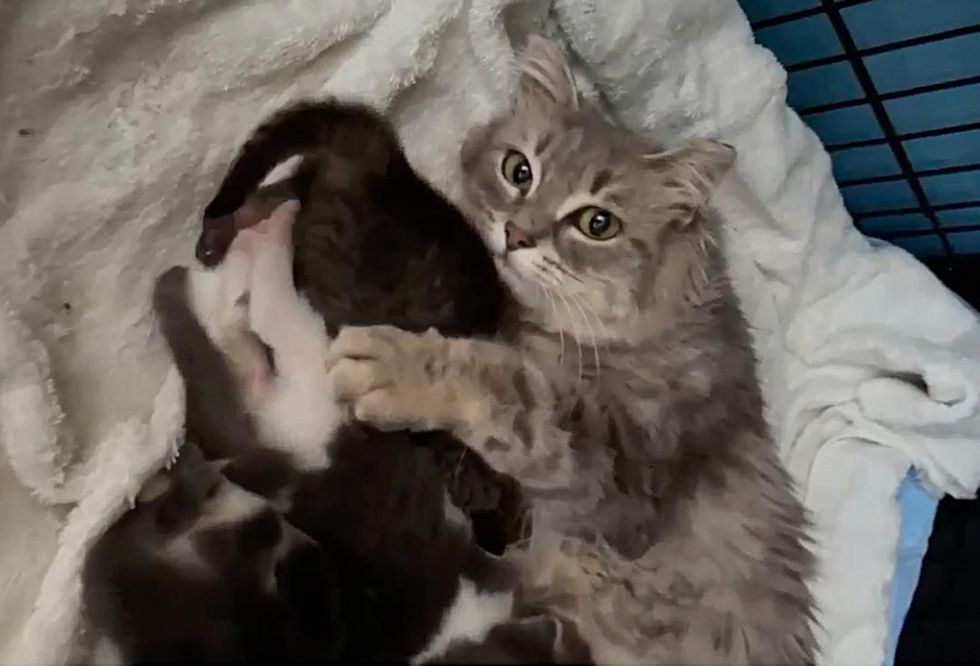 @comrescuemontreal
The family of four came to their new foster home that night so the kittens could be supplemented right away.
"Their foster mom began bottle-feeding them to make sure the babies continued to make gains. After 24 hours of feeding around the clock, the kittens started to put on weight," the rescue shared with Love Meow.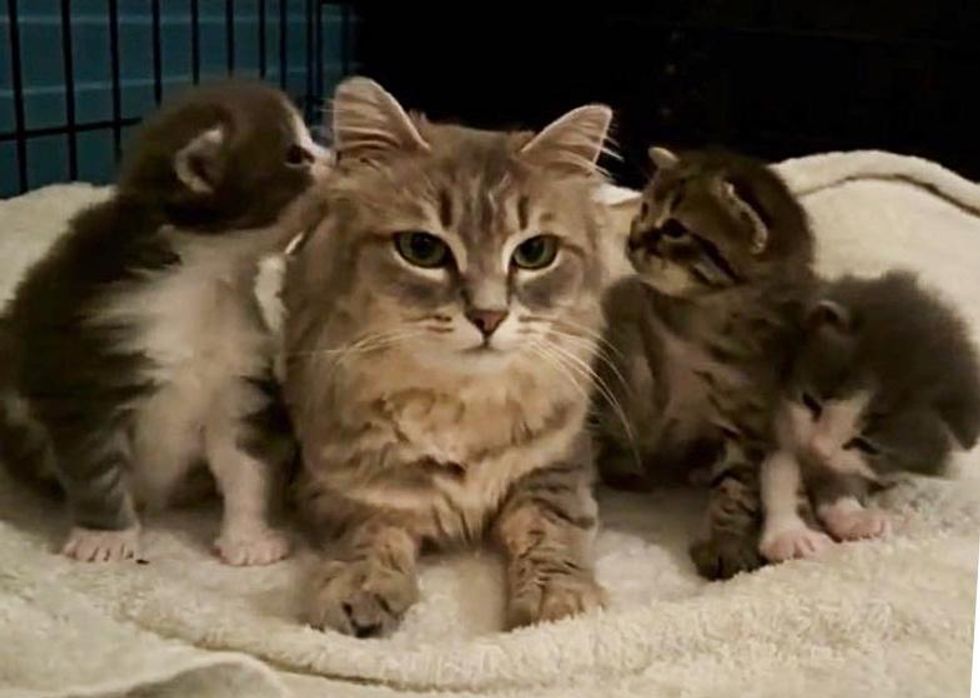 @comrescuemontreal
The cat's maternal instinct kicked in a couple of days later, and she turned into a devoted mama and catered to her babies' every need.
With the help of the foster family, the kittens were growing by leaps and bounds. The cat, named Tikita, could breathe a sigh of relief knowing that her littles were in good hands.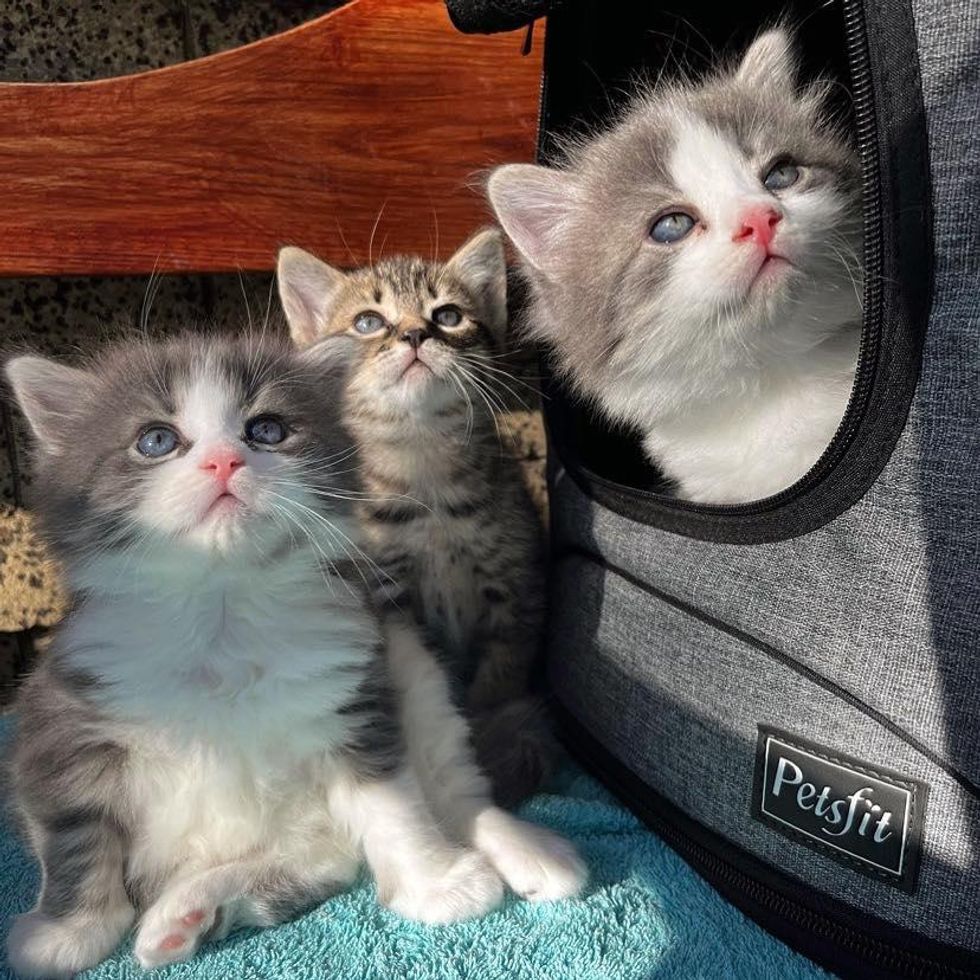 @comrescuemontreal
In the comfort of a loving home, the kittens reached one milestone after another, and their personalities were shining through.

Watch the family of four in this cute video:
They quickly learned to eat from a dish by imitating their mom. It didn't take long for them to figure out their feet and began romping around the place like they owned it.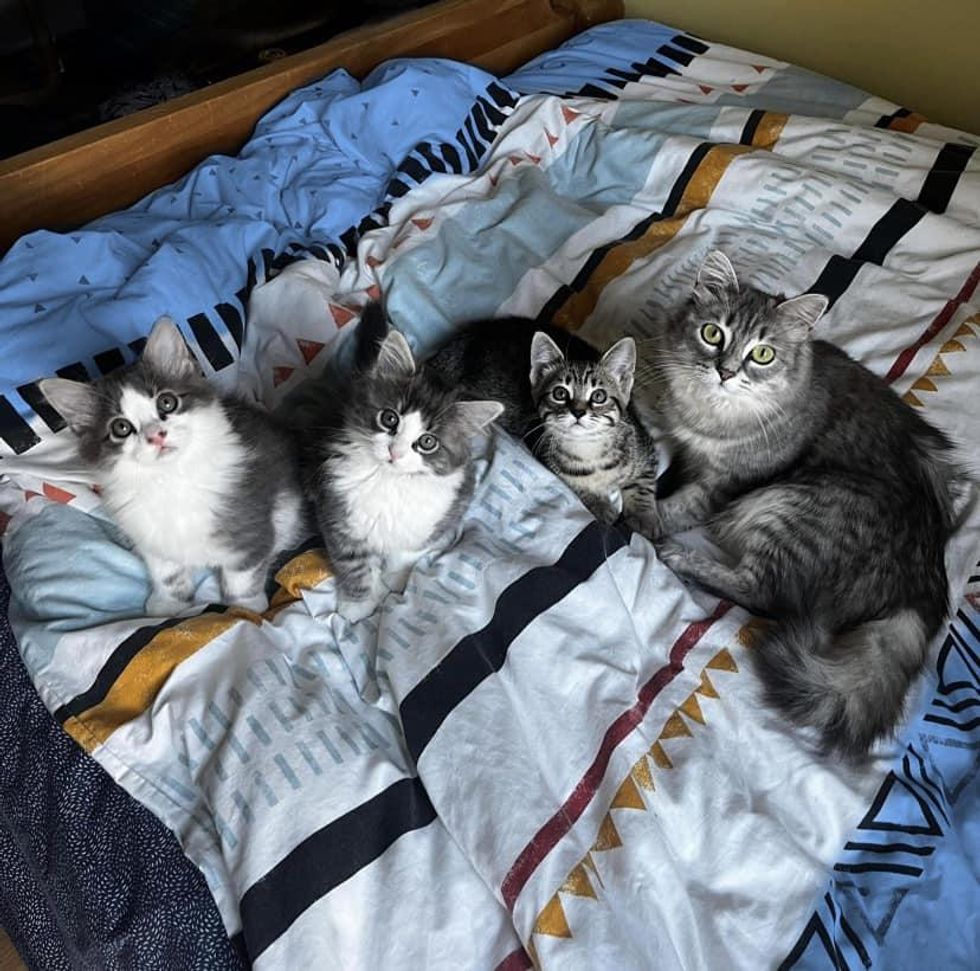 @comrescuemontreal
"The kittens, Kookie, Smooty, and Toopie, are a curious bunch. They enjoy the company of their people and other cats. They are always near us and like to beg for attention."
The trio revel in their daily entertainment, bird watching, together. If one of them hops on the window sill, the other two quickly follow suit.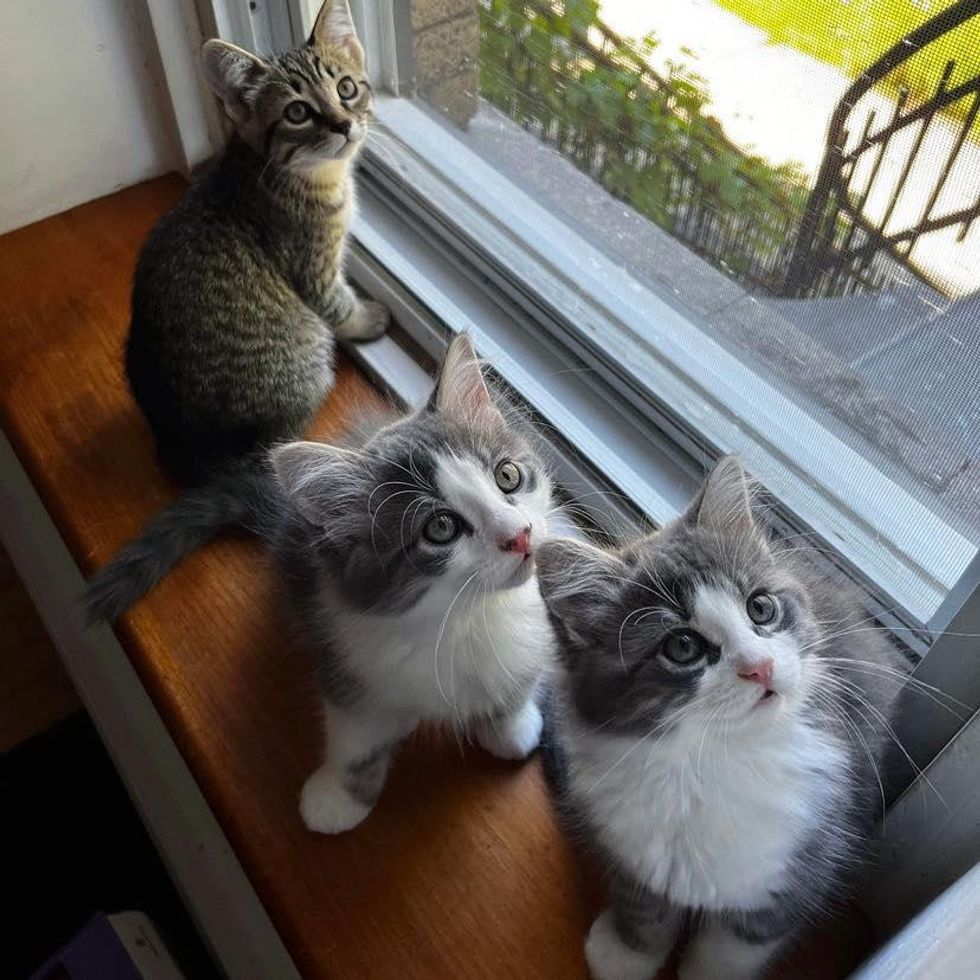 @comrescuemontreal
Sweet Mama is now ready to find a forever couch to lie on with a family of her own. She's been spending a lot of me-time away from her boisterous three.
"She likes to coo and chirp like a pigeon. She wants to know where her people are and seeks them out by meowing around."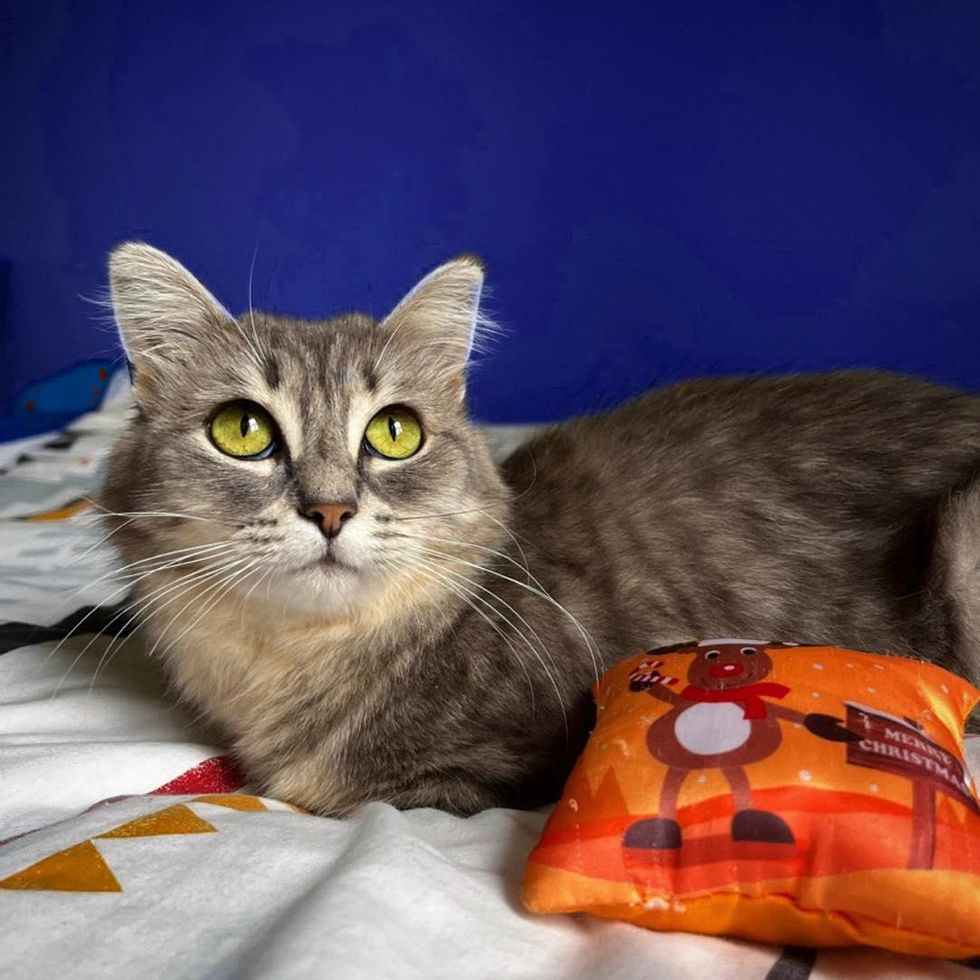 @comrescuemontreal
When she is not talking to her humans, she is most likely looking out the window, spying on neighbors. "As soon as we take out the feather wand toy, she comes running and tries to catch it."
"She is a bit shy around new people, but once you win her purrs, she will ask you for cuddles over and over."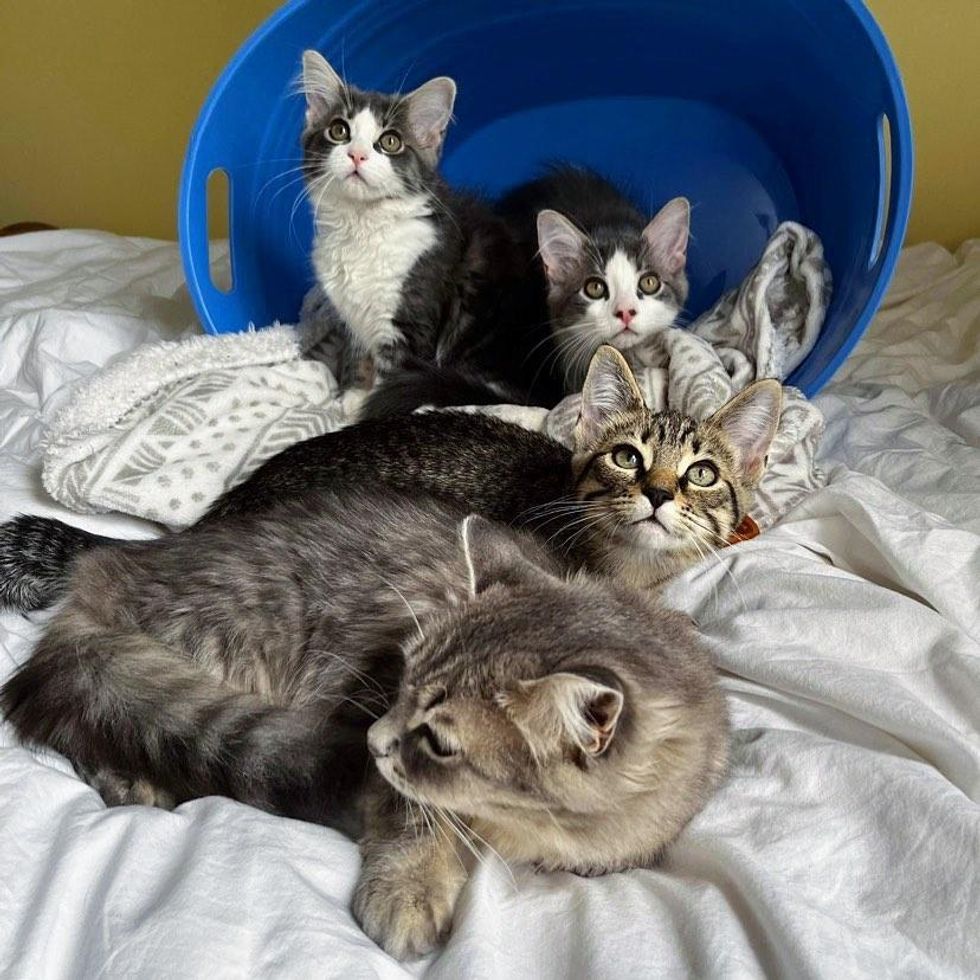 @comrescuemontreal
The three kittens have blossomed into beautiful young cats. Each has an endearing personality.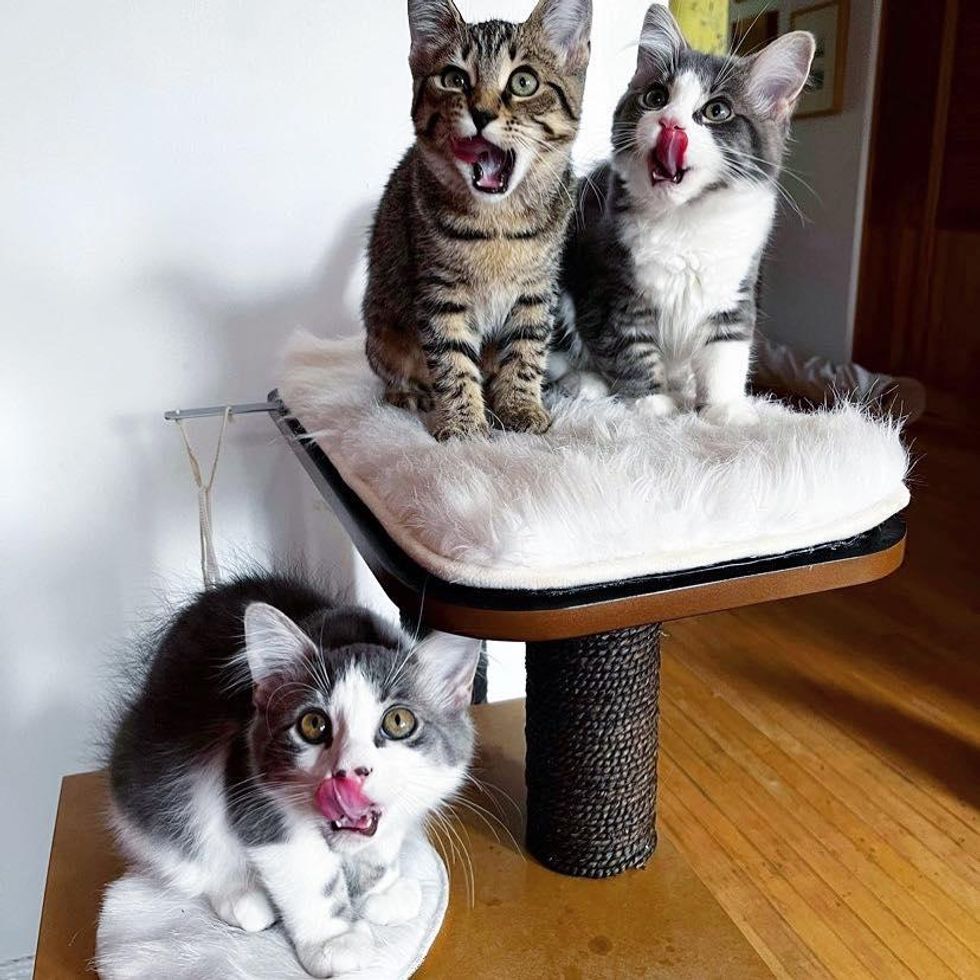 @comrescuemontreal
Share this story with your friends. More on the feline family and Chatons Orphelins Montreal on Instagram @comrescuemontreal and Facebook.
Related story: Kitten Shows Up Outside a Home on Her Own and is Determined to Move Indoors that Day