A cat and her only kitten accepted another kitten as their own, and gave her a better life.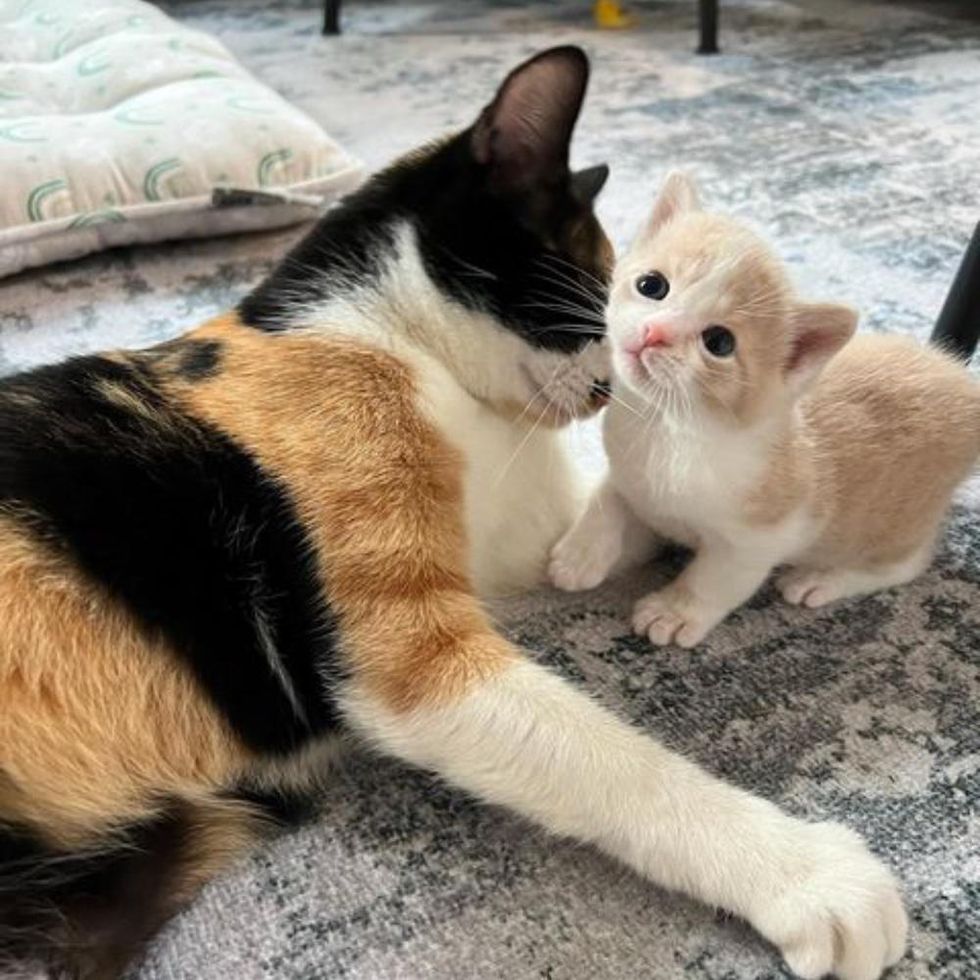 Maple the cat and Cider the kittenJenn @nashfosterkittens
A calico cat, Maple, was found outside after having given birth to a single kitten, Cider. They were brought into Metro Animal Care and Control (MACC), but unbeknownst to the finder, she still had two more in her belly.
Jenn, a foster volunteer, took them into her care, so the momma could finish her labor in a comfortable, quiet place. Sadly, Cider was the only kitten that made it despite their best efforts to save them all.
Maple was confused and scared of all the changes around her, but never lost focus on caring for Cider.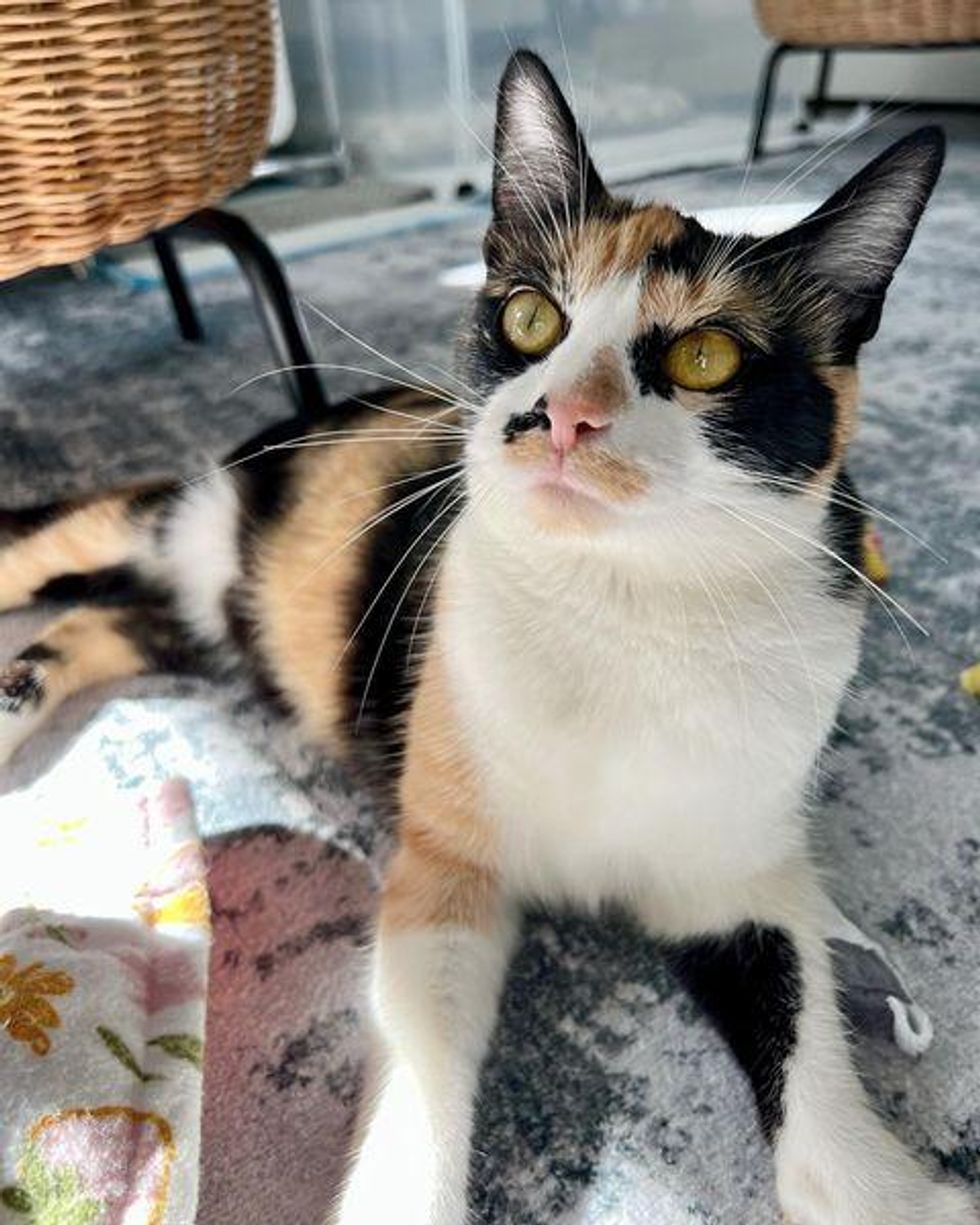 Jenn @nashfosterkittens
"Despite what she's been through with the loss of her babies, she is still so loving and sweet," Jenn shared. "Maple and Cider have such a special bond and she's a great mama to him."
With a safe space to raise her baby, Maple quickly came out of her shell and started acting like a kitten again. She'd chirp at birds when she looked out the window. She'd roll on her back and chase after toys.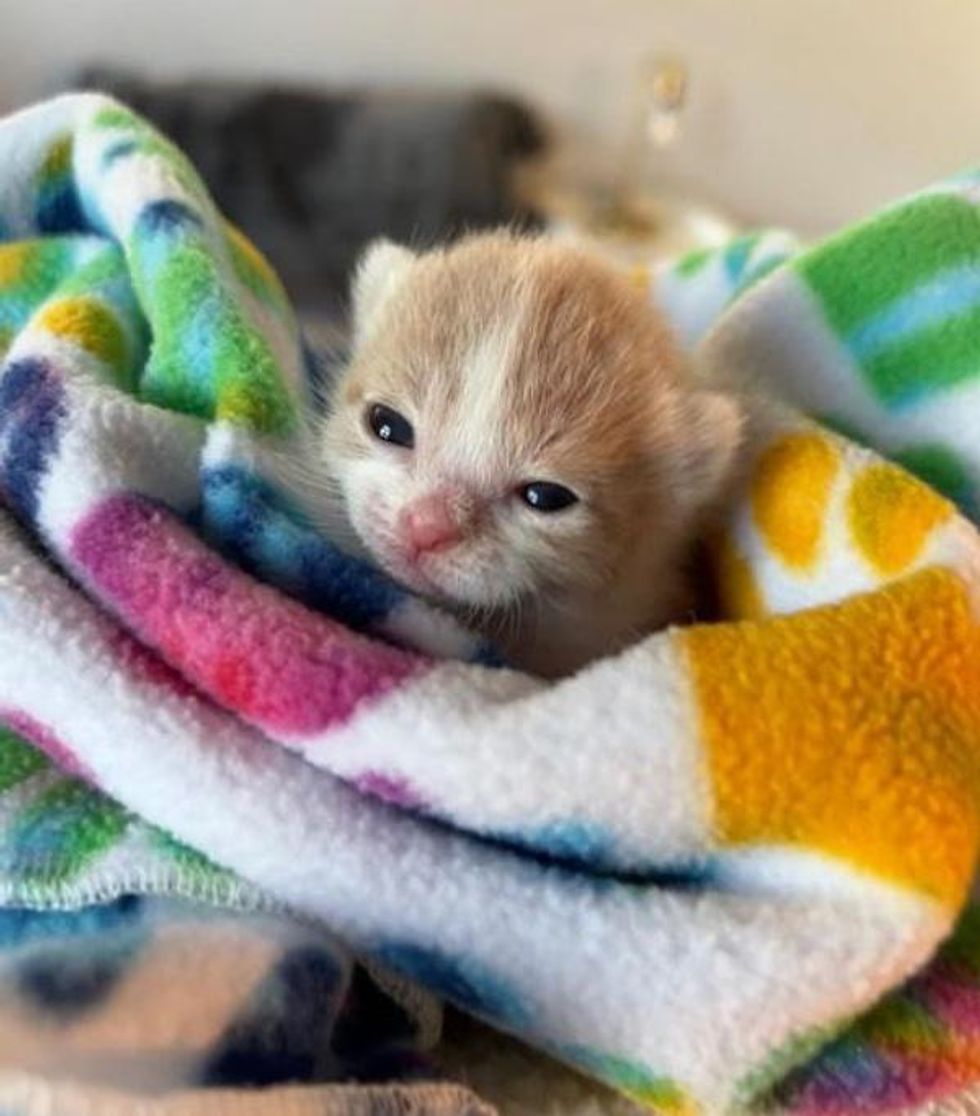 Jenn @nashfosterkittens
About a week later, an orphaned kitten named Clove entered the picture. She was about the same age as Cider and desperately needed a friend.
"MACC's amazing veterinarian took her home to foster, and made sure she would be ok. (When she was stable), the shelter asked if I'd be willing to take her on, and I thought Maple may 'adopt' her into her little family."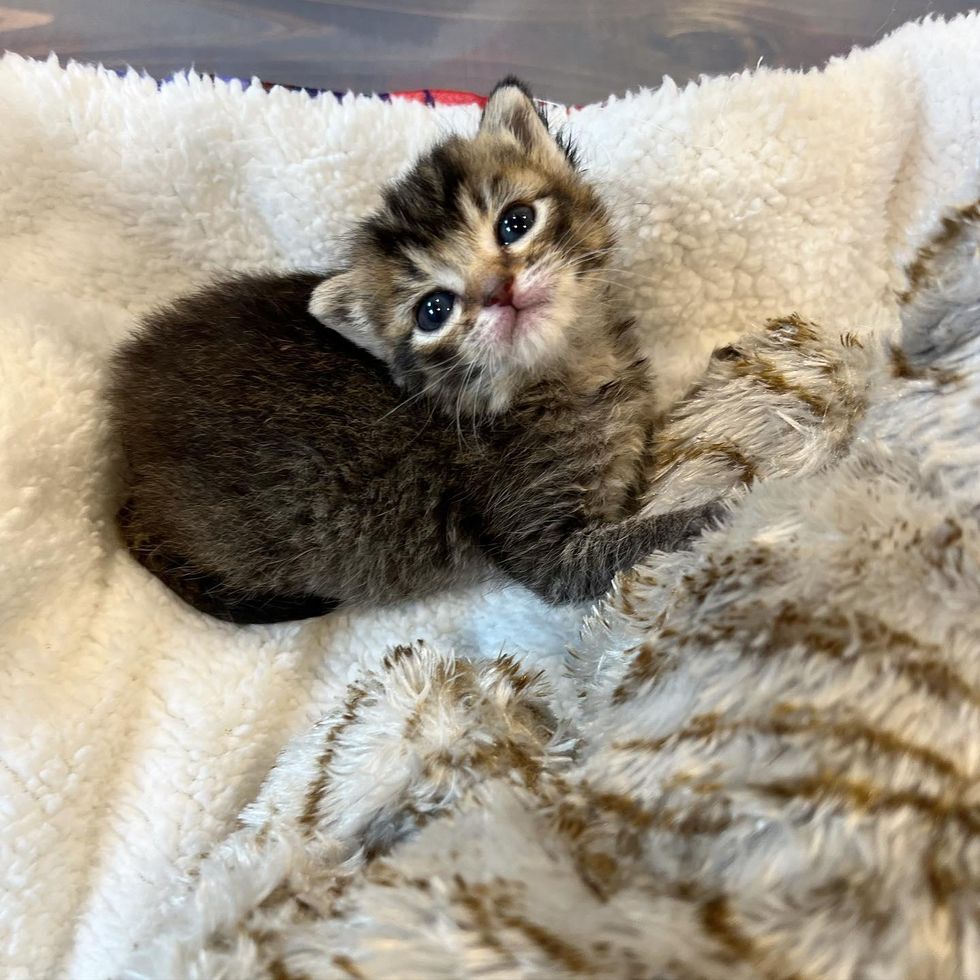 Clove the kittenJenn @nashfosterkittens
Cider immediately took Clove under his wing and snuggled up to her as if they had always been littermates. Maple was a bit wary of the new kitten for the first few days and wouldn't go near her.
Little by little, she warmed up to Clove as she got used to her scent, and became increasingly maternal towards her.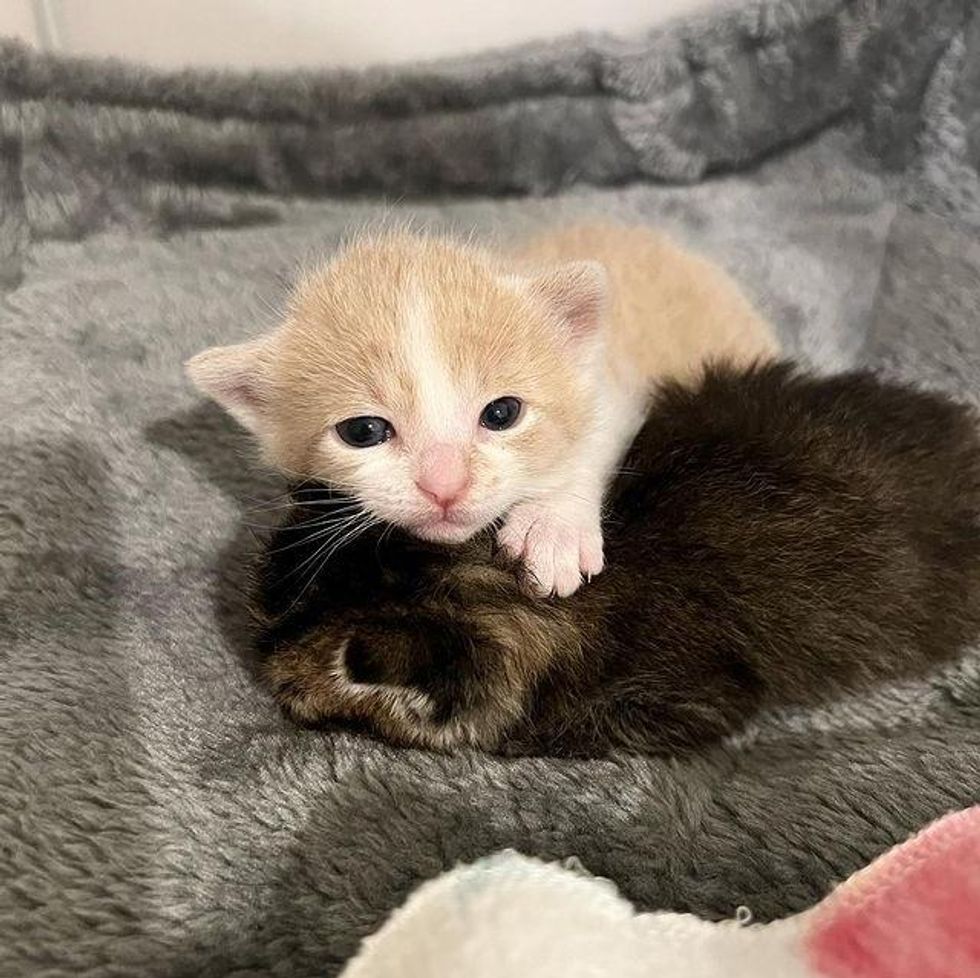 Cider and Clove hit it off right awayJenn @nashfosterkittens
"One night, she gave her a tentative lick on her head. I was so excited. I couldn't believe it," Jenn told Love Meow.

Clove had been raised on a bottle since the beginning, so nursing on a mother cat was foreign to her. Chunky Cider tried to demonstrate how it worked by latching alongside her, suckling away like a champ.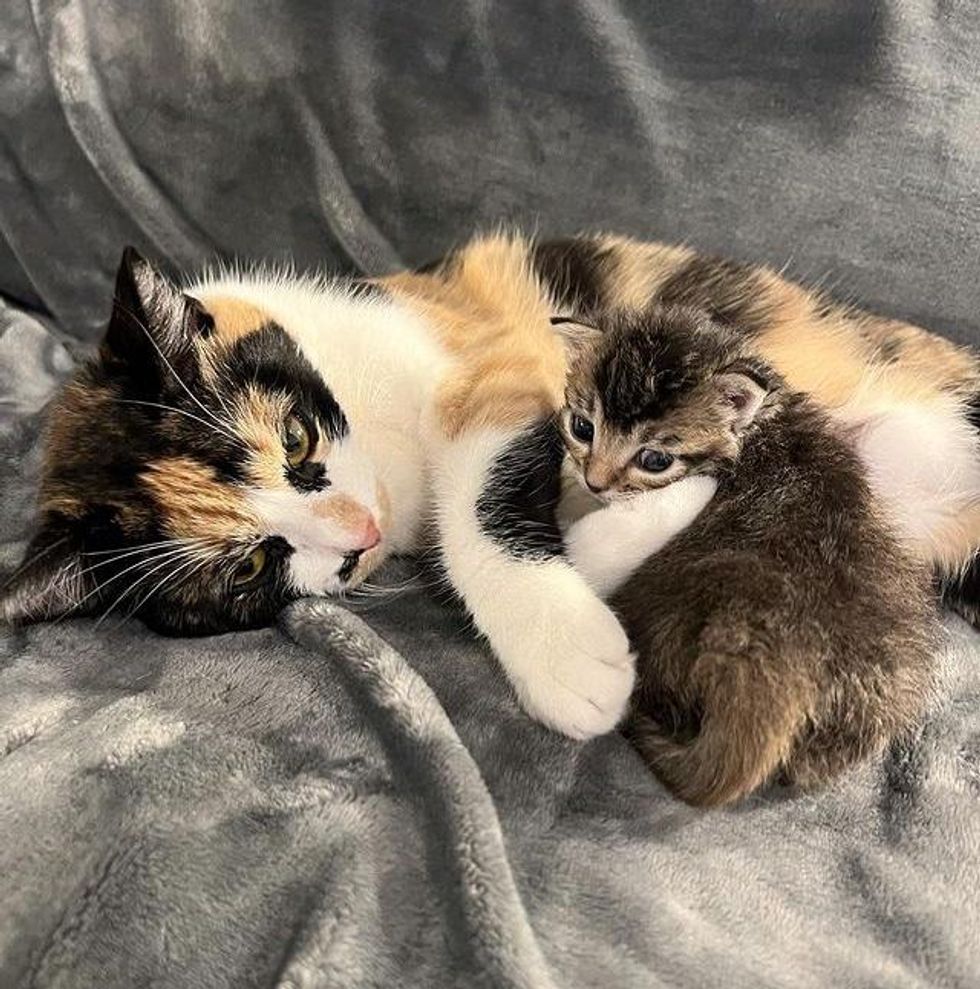 Maple came around and accepted Clove as her ownJenn @nashfosterkittens
Eventually, Clove decided to continue feeding on a bottle as it worked perfectly for everyone. "She gets all of the family benefits with snuggling and cuddling (and grooming), but has meals on her own with me."
Maple is a doting mother to both of her kittens. "She responds immediately and runs over to them when either of them cry, and follows them around the room when they explore."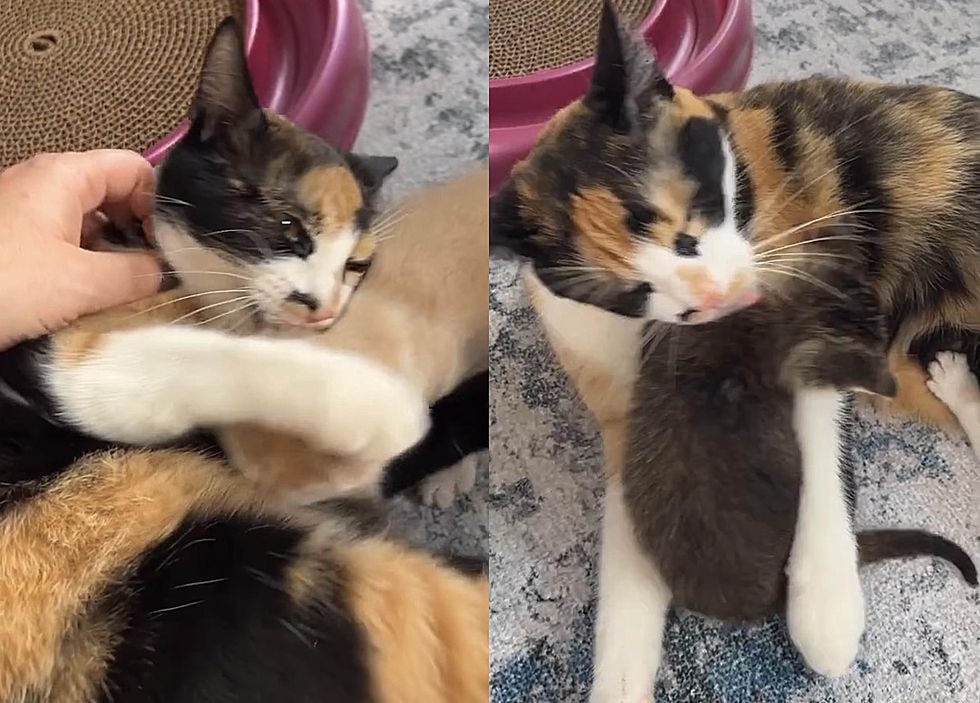 She is a doting cat mother to both of her babiesJenn @nashfosterkittens
At three weeks old, Cider turned into an active and inquisitive ball of fluff. He'd roll around in his nest, nibble his feet and wobble around chasing his pointy, little tail.
He'd flop down on his mom's belly for a quick snack between playtime.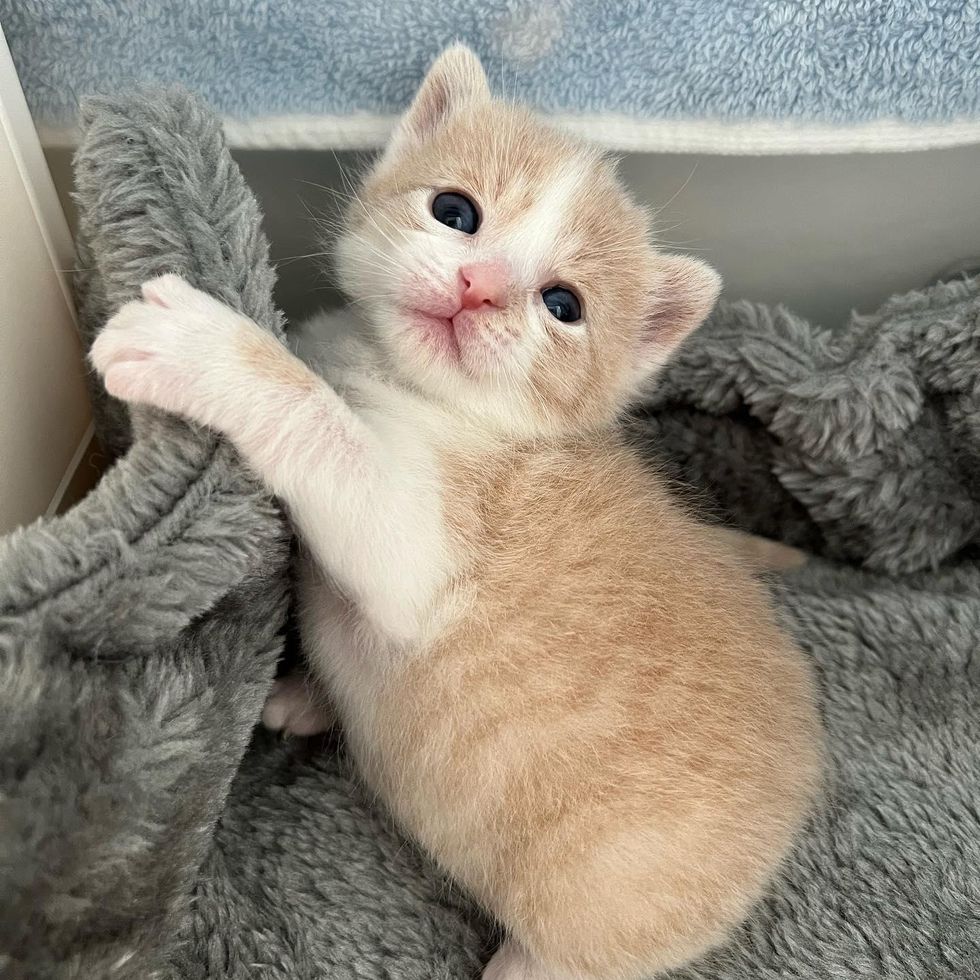 Cider has gained a healthy, chunky bellyJenn @nashfosterkittens
Clove has been watching her big brother and tries to keep up with him in play. She is thrilled to have a family that adores her and shows her the ropes.
"Maple is the most attentive mama. She seems to like playing with them now that they are getting older," Jenn told Love Meow.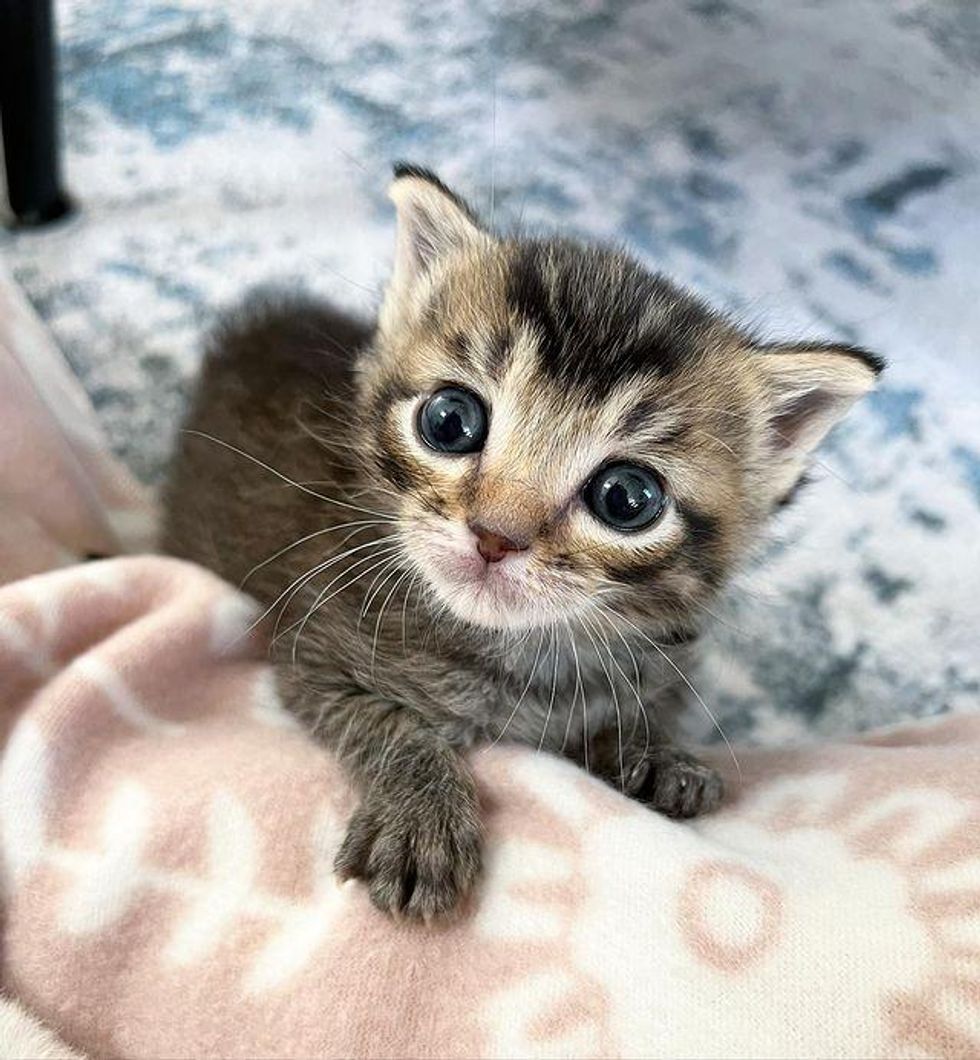 Clove adores her little family and is so much happier nowJenn @nashfosterkittens
"I can't wait for her to find an amazing family of her own, so she can be spoiled and pampered -- she definitely deserves it."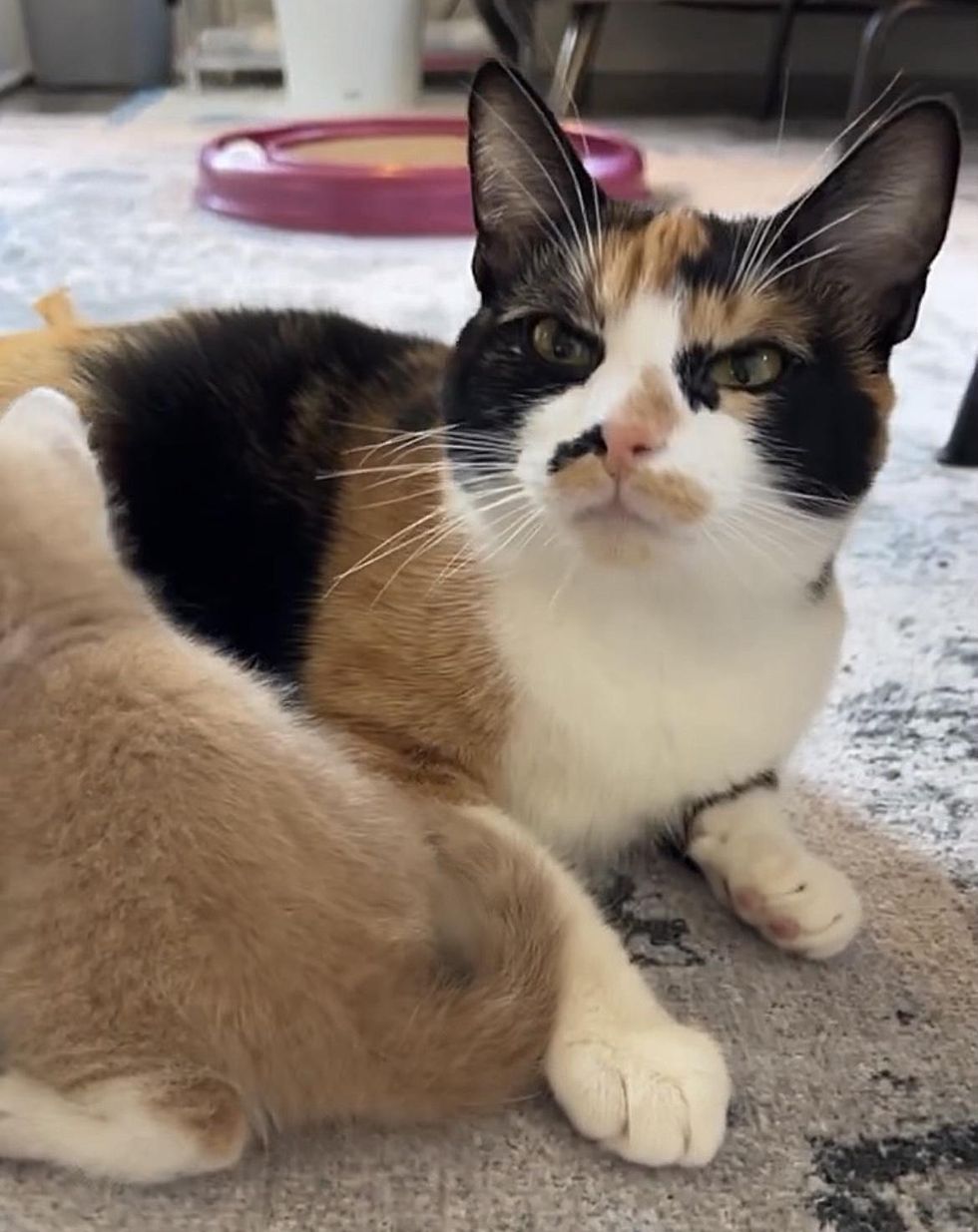 Jenn @nashfosterkittens
Share this story with your friends. Follow Maple and her kittens and Jenn's fosters on Instagram @nashfosterkittens.
Related story: Kitten Found on Road Side During Rain Gains Confidence and Decides to Help Other Cats in Need