After five days, a cat was pulled out from the earthquake rubble by the firefighters and given a chance to reunite with her family.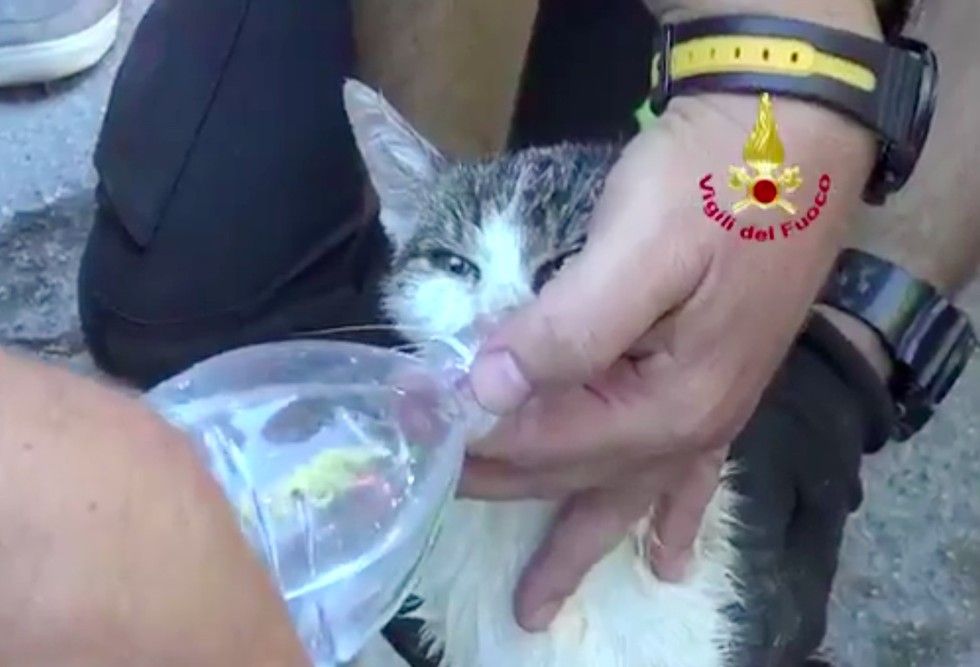 Vigili del Fuoco
A miracle cat named Gigia survived the 6.2 magnitude earthquake that devastated parts of Central Italy, causing the deaths of almost 300 people. She was rescued by the firefighters after being trapped under the rubble for five days.

Daniela was in despair when she was not able to return to her home after it was destroyed in an aftershock. She pleaded with the fire department to find her cat.
"Please find her, she's all I have left," she told the firefighters.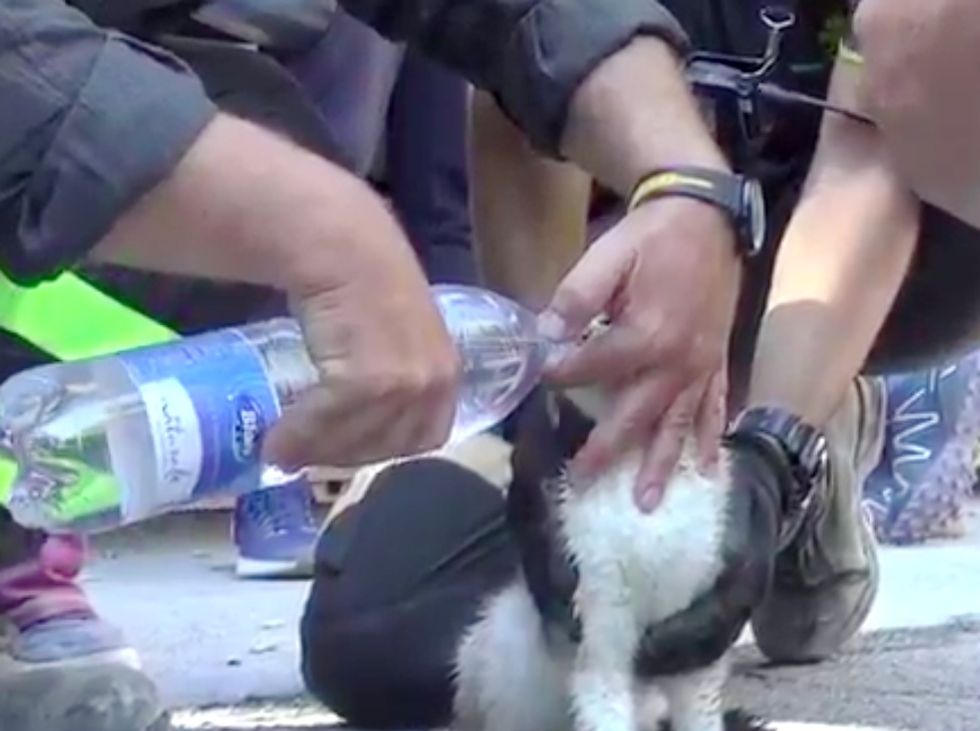 Vigili del Fuoco
They were working with bulldozers to move the rubble and spotted something moving in the wreckage. It was Daniela's cat. She was severely dehydrated but alive.
They quickly gave the cat water to help her re-hydrate.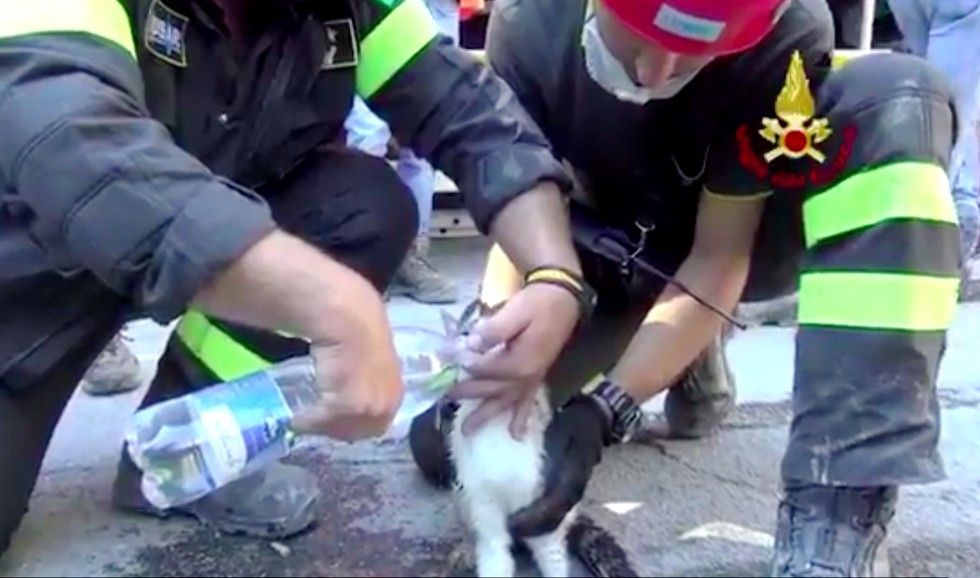 Vigili del Fuoco
The ENPA Centre in Amatrice saved 21 animals on Monday. Gigia is one of them. Watch the raw footage of the rescue:
#terremotoitalia, #vigilidelfuoco salvano un #gattino dopo 5 giorni dalle macerie di #amatrice https://t.co/ZebpP4zGVD

— Vigili del Fuoco (@Vigili del Fuoco) 1472483735.0
Watch the full story in this video:
Share this story with your friends.
Related story: Stray Kitten Wanders into Fire Department, Meowing for Love