Mikala Klein never expected to find another cat like her rescued kitty, Monty, until she met Molly the calico.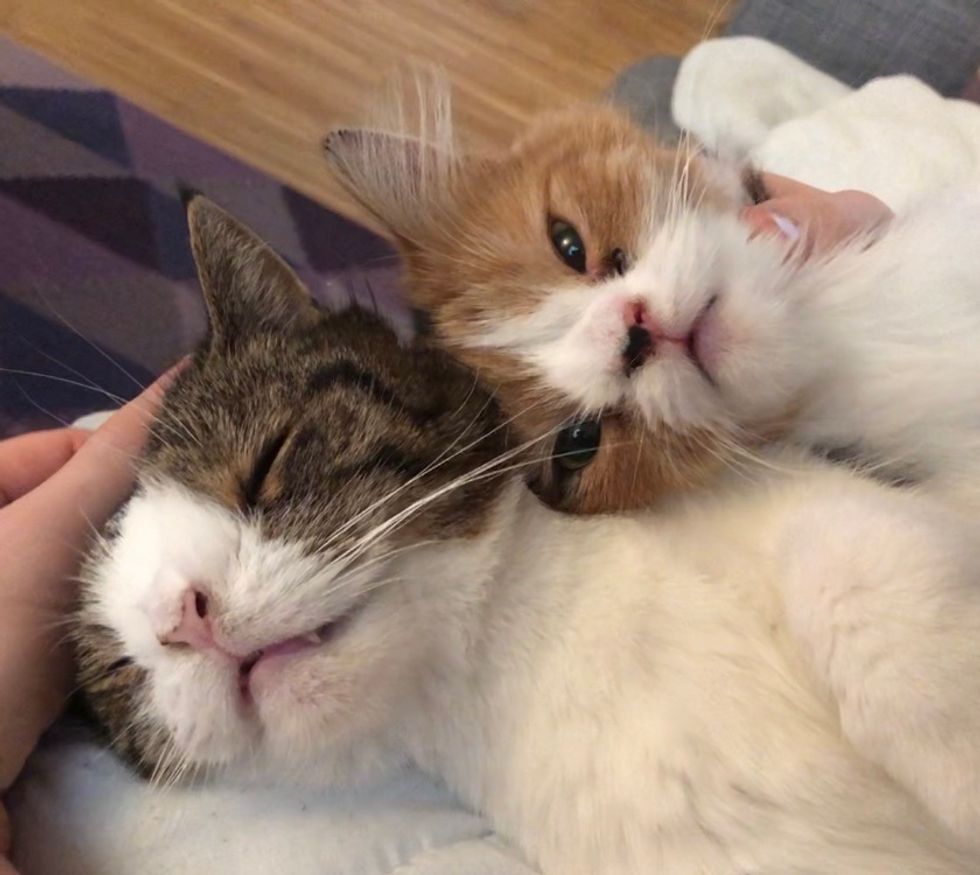 Mikala Klein
Mikala came across Molly from a Facebook post a few weeks ago. "I had been tagged in a picture of this kitty. She was looking for a new home," Mikala told Love Meow.

The sweet calico was born with a chromosomal abnormality, which left her without a nasal bridge bone. Just like Molly, Mikala's cat Monty shares the same condition.
Mikala felt her heartstrings tugged. She reached out to inquire about the kitty and offer to take her. "Molly was looking for a home that could provide her with unlimited snuggles."
"From the moment we saw her picture online, we just had this feeling that this was our girl."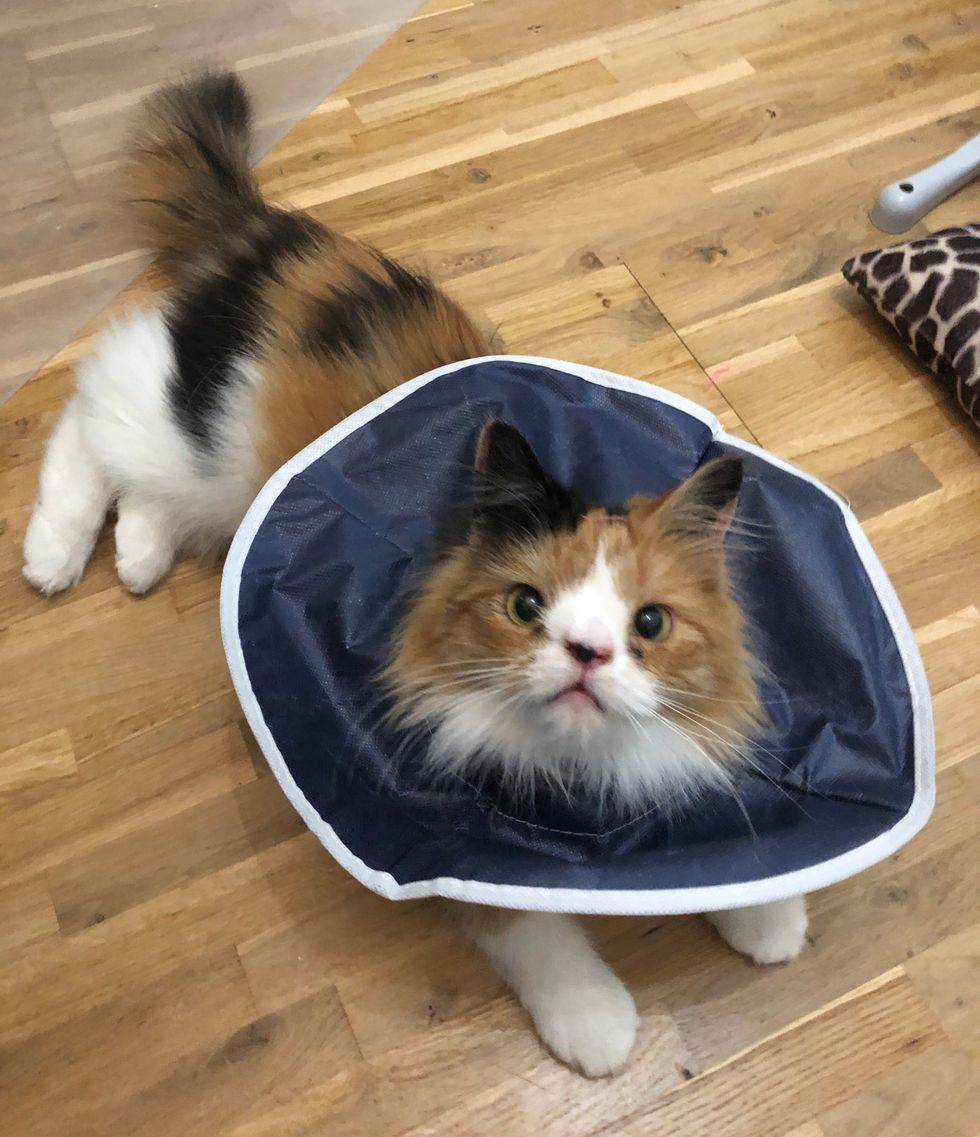 Mikala Klein
Molly was an outdoor cat until she found Mikala and her husband, Michael. She was apprehensive about change, but after she arrived at her new home, she quickly came out of her shell.

After a few vet visits, Molly was spayed and had her health back on track. The couple was completely enamored by her personality and eagerness to be loved.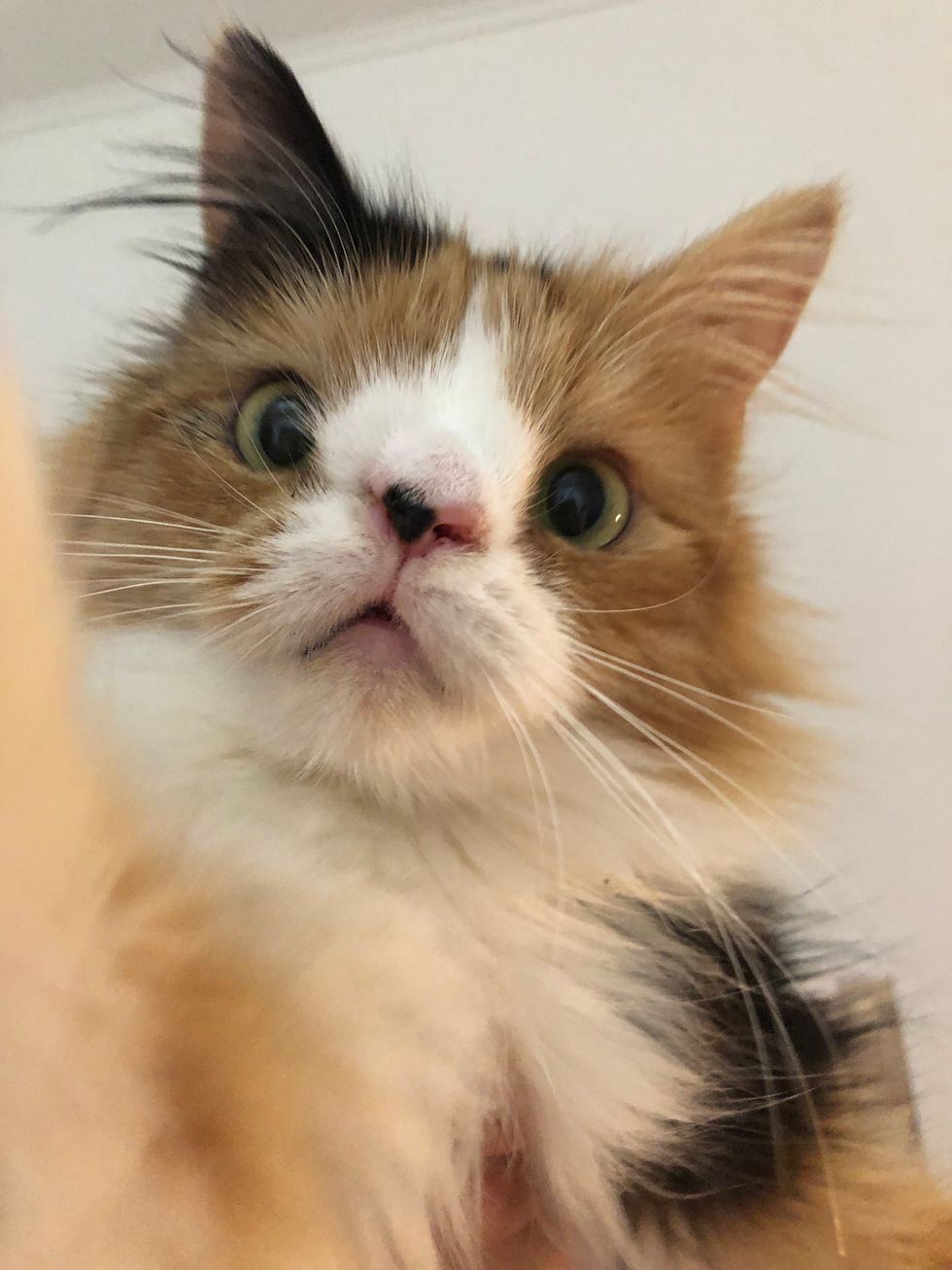 Mikala Klein
"She reminds us so much of Monty - she is forgiving, loving and has the mind of a kitten. She isn't afraid of anything as long as her family is there to support her," Mikala told Love Meow.

"Molly is extremely affectionate towards us, but when it comes to Monty, she is in love!"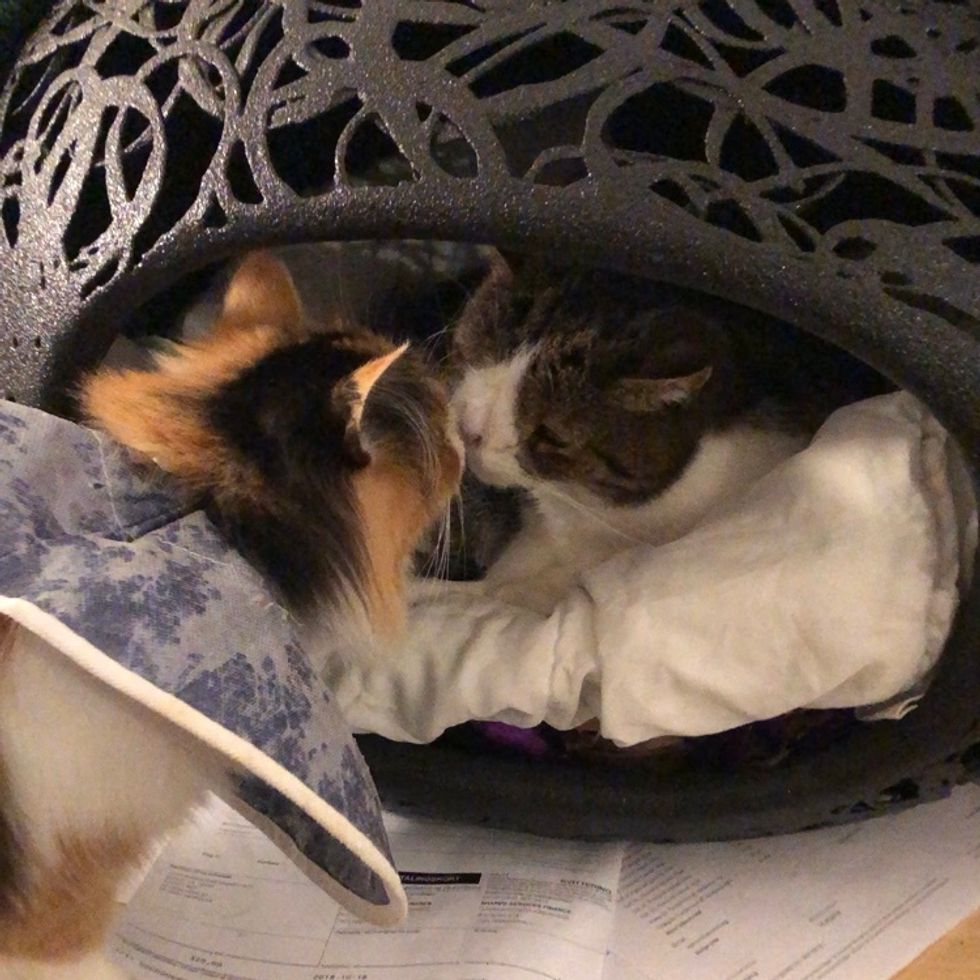 Mikala Klein
When it came time to introduce Molly to Monty, the sweet calico immediately took to her new brother. Monty, however, was a bit confused by his strange feline admirer who was eager to cuddle with him.

"She wanted to be where Monty was, even though he was not exactly thrilled."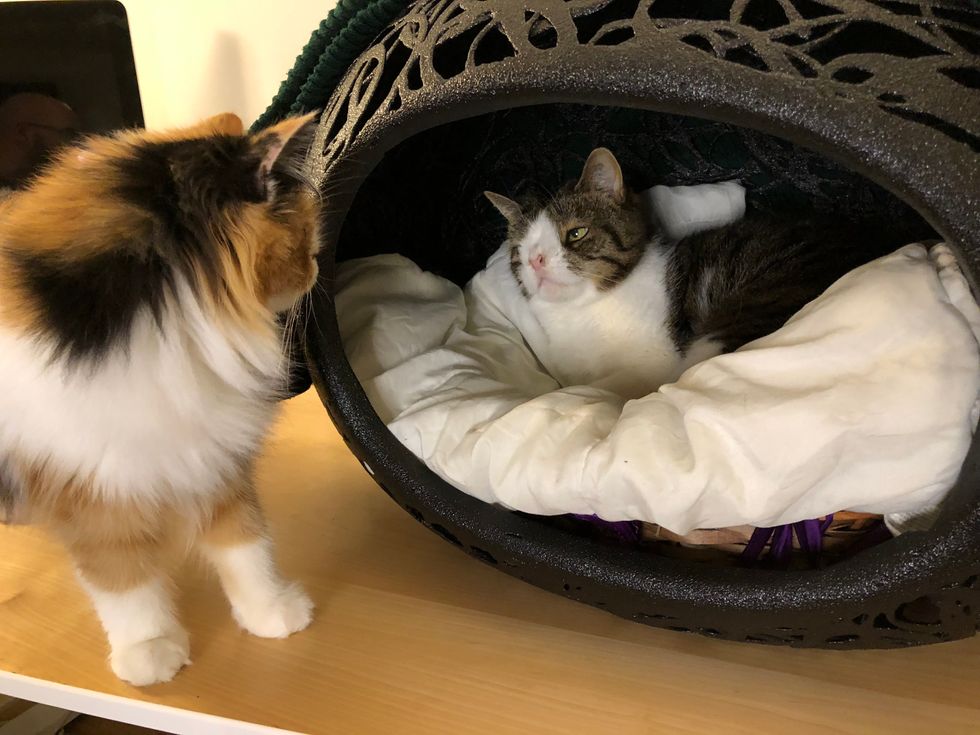 Mikala Klein
Molly was persistent and determined to win Monty over. She would follow him around, watch him play and keep him company. "Since day one, Molly has been showing Monty her belly (a sign of trust). She respected him when he meowed loudly in her face to say 'no'."

Whenever she was with Monty, she let out her happy chirps. She began to grow on him, and a week later, Monty caved.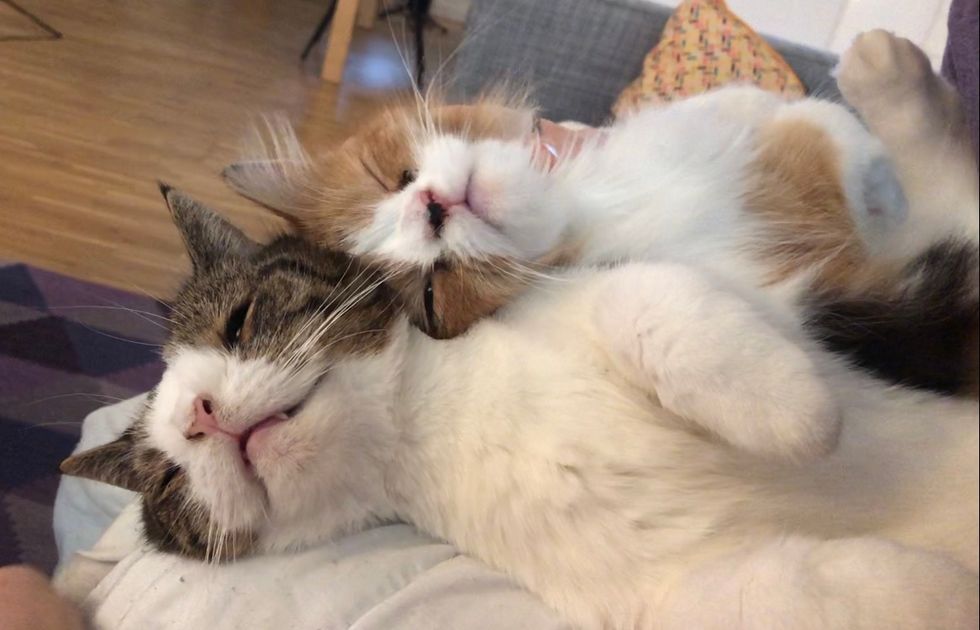 "The first time they snuggled together was on Monty's birthday, December 1st. That was amazing to see," Mikala told Love Meow.

Watch Molly's journey in this cute video:
Cats with same special needs find each other and become best friendsyoutu.be
Now, the two best friends love to play together and chase each other around the house. The couple find themselves waking up to the sound of their kitties scampering about.

Molly follows Monty everywhere he goes. She is his biggest fan and looks up to him like her own big brother. Monty has also grown attached to Molly and will call for her when he cannot find her.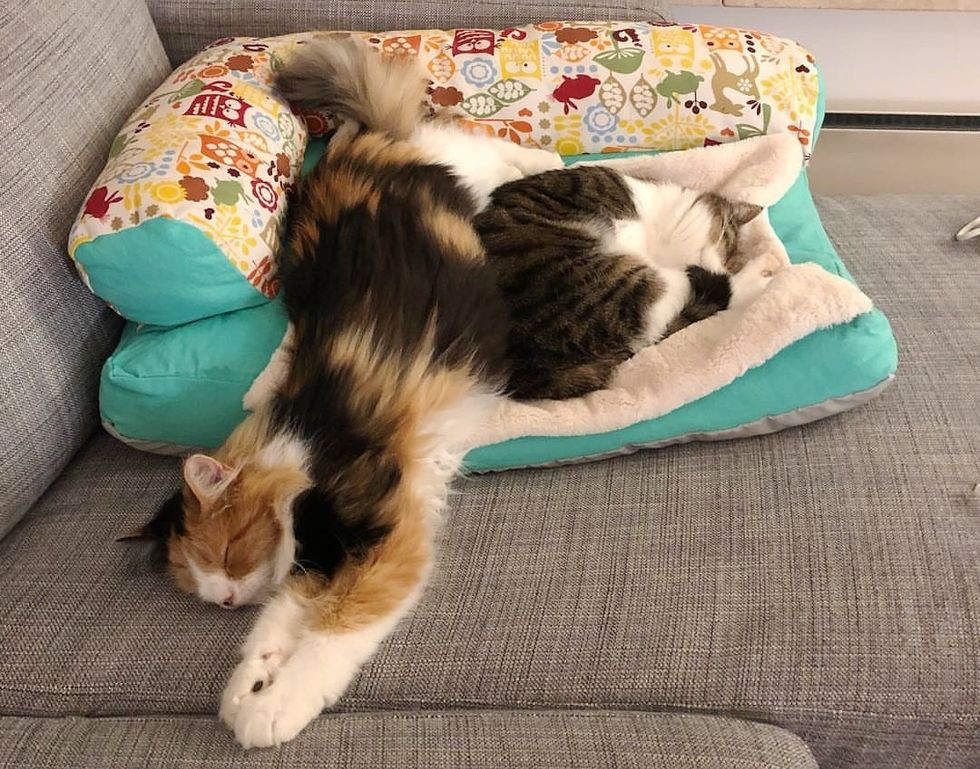 Mikala Klein
"Molly and Monty have special needs, and they require a certain lifestyle to make them happy. They are not good at being alone but now they have each other," Mikala told Love Meow.
"We have a big fenced, cat-friendly garden for them to play around in."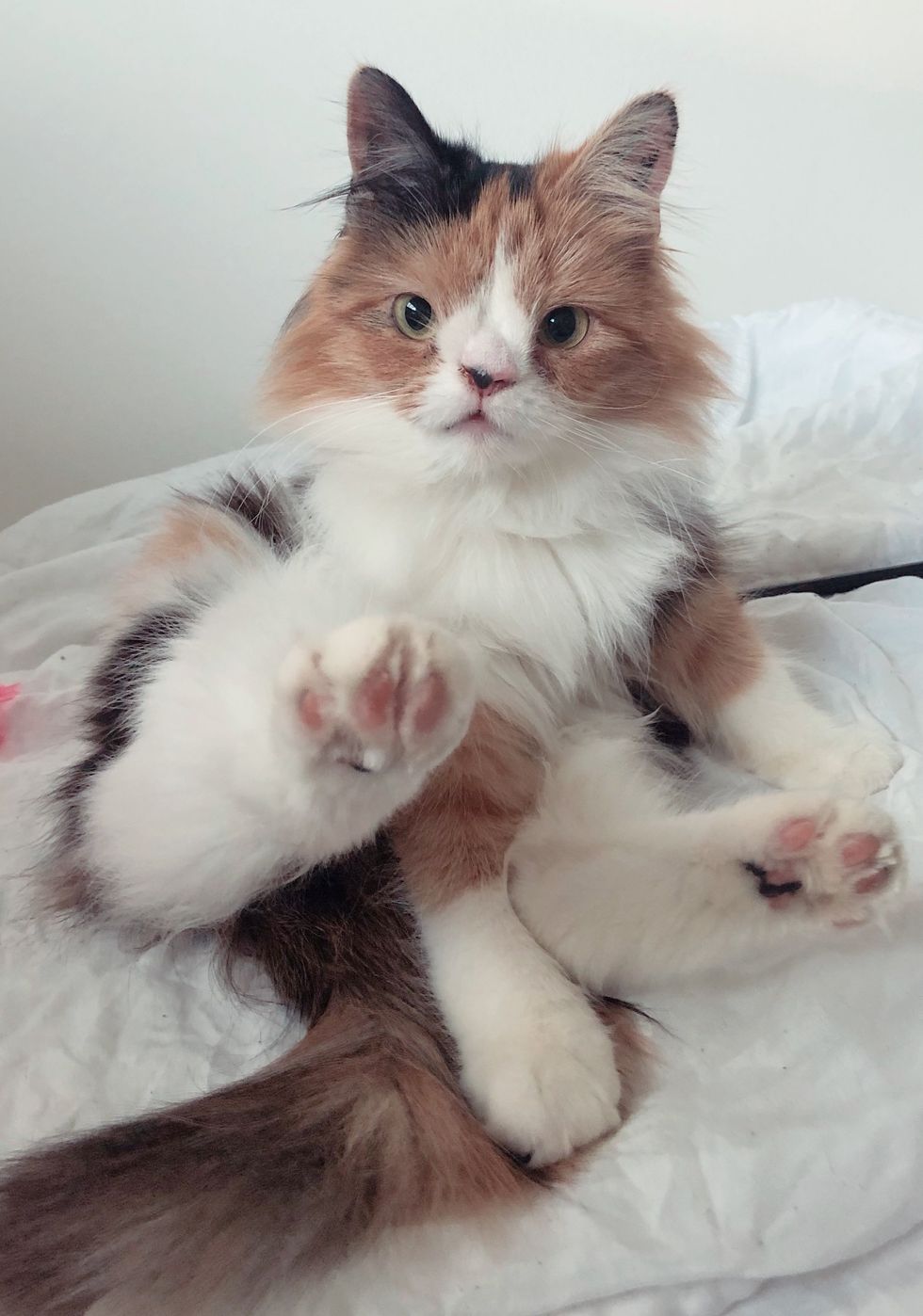 Mikala Klein
"They are both constantly seeking love and cuddles from us. Just because they were born a little different doesn't mean that they cannot have a wonderful life.

"It takes a little more work to adopt a special needs cat, but it is all worth it."
Share this story with your friends. Follow Molly and her adventures on Instagram and Facebook.

Related story: Cat Tries to Find a Home With His Special Quirks After He Came to Shelter In Need of Love