A rescue group took in 13 cats and kittens crammed into a crate. "We could not let them stay in a crate with nowhere to go."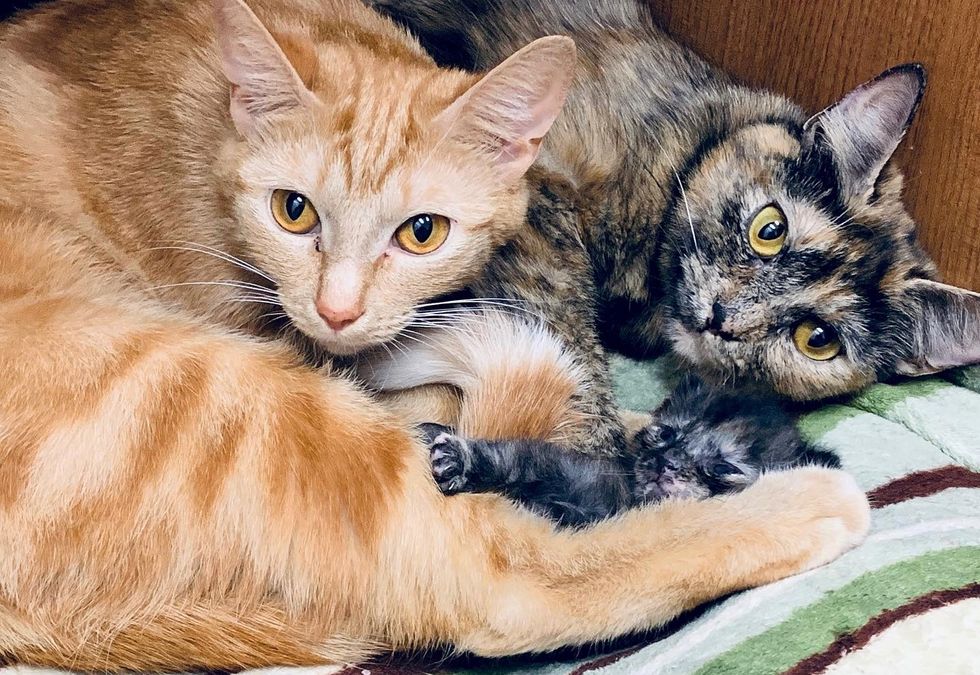 Sparkle Cat Rescue
Last Wednesday, Cheryl, a volunteer of Sparkle Cat Rescue (an all-volunteer rescue in North Carolina), received a message about 13 cats and kittens that desperately needed help.

"A man had taken them to the Elon Police Department all together laying on top of each other in a medium-sized crate," Stephanie Grantham, Executive Director of Sparkle Cat Rescue, told Love Meow.
She got in touch with the police department and offered to help. "We were not prepared for 13 more cats and kittens on top of the 31 we've taken in over the past two weeks but how can you leave these cats and kittens in a crate?"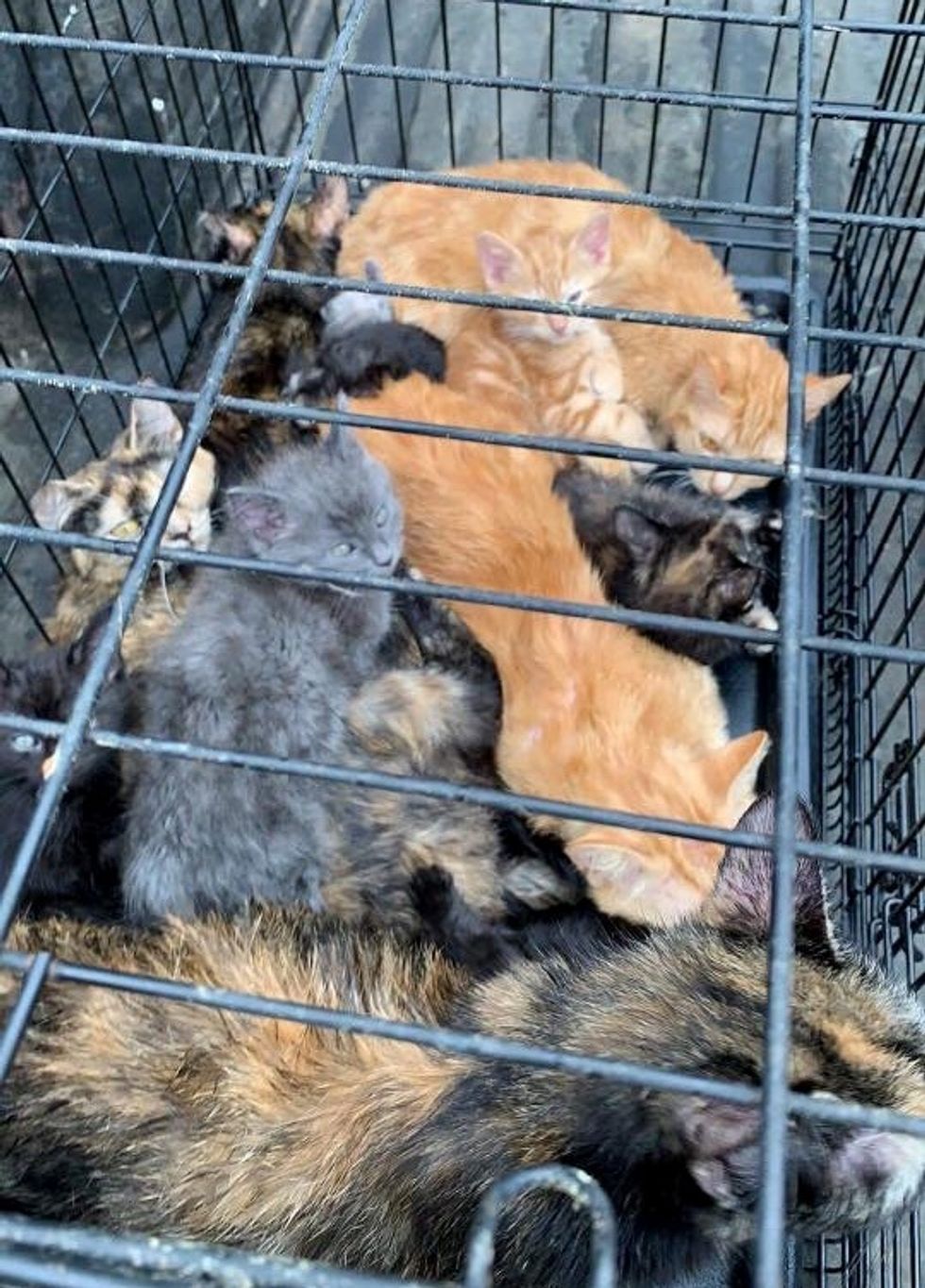 Sparkle Cat Rescue
She and two volunteers, Eric and Kristi, rushed to pick up the kitties and got them out of the filthy crate one by one before heading straight to their foster home.
"They were all starving and thirsty. The nursing moms went through two bowls of water," Stephanie said. "They reeked of urine from being in the crate for who knows how long."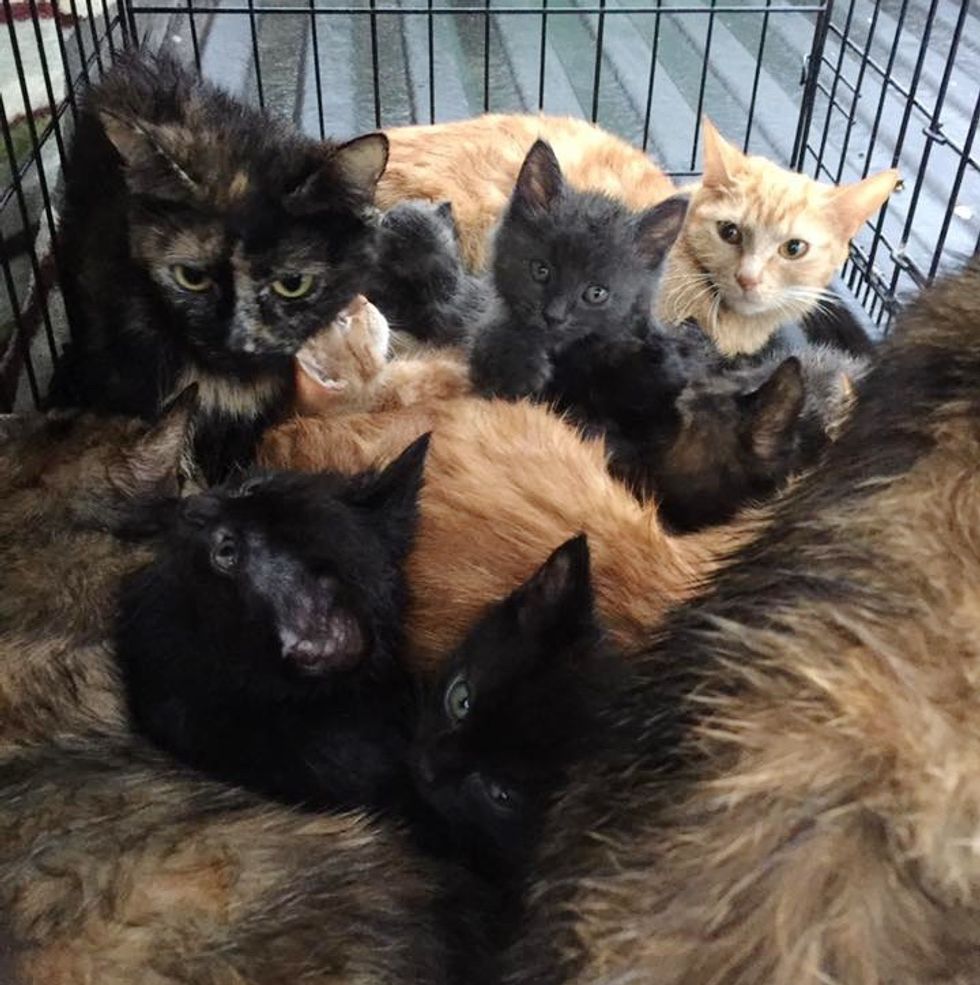 Sparkle Cat Rescue
There are four mama cats and one male cat who is believed to be the father of the kittens. The eight kittens are from two separate litters - one at 6-7 weeks old and the other under 10 days old.

CatsFirst Spay Clinic offered to spay and neuter four of the adult cats at no cost. "One female was not yet spayed so we could be sure babies had a strong nursing mom."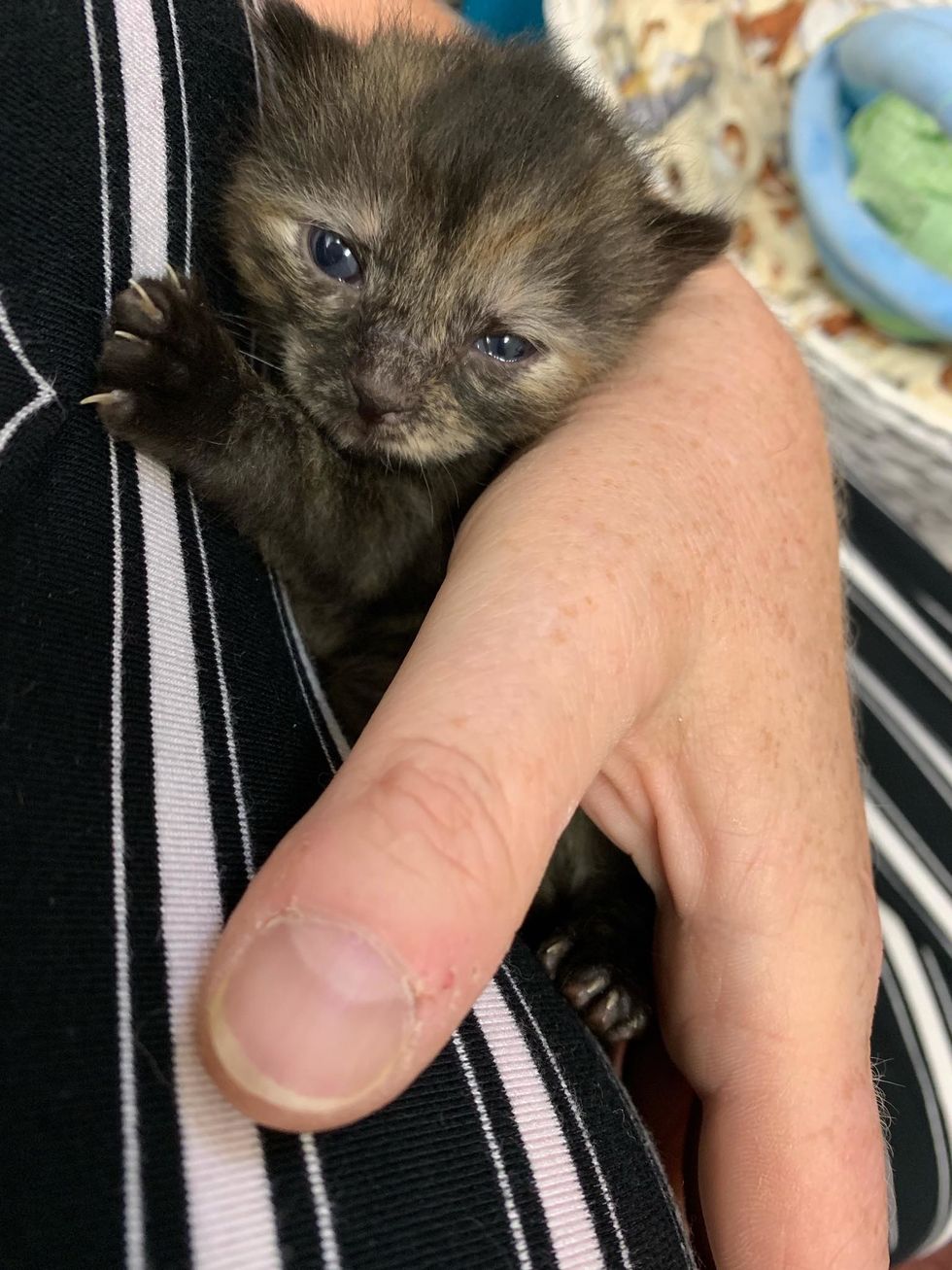 Sparkle Cat Rescue
One of the tortie cats immediately started nursing her three neonates when they arrived in foster care, and the orange female joined her because she had recently lost her litter. The other tortie mama began caring for the older five kittens.

All of them settled into their foster home very quickly and were happy to have lots of space, comfort and plenty of good food. The orange male is a bit scared and still learning to trust but slowly coming out of his shell.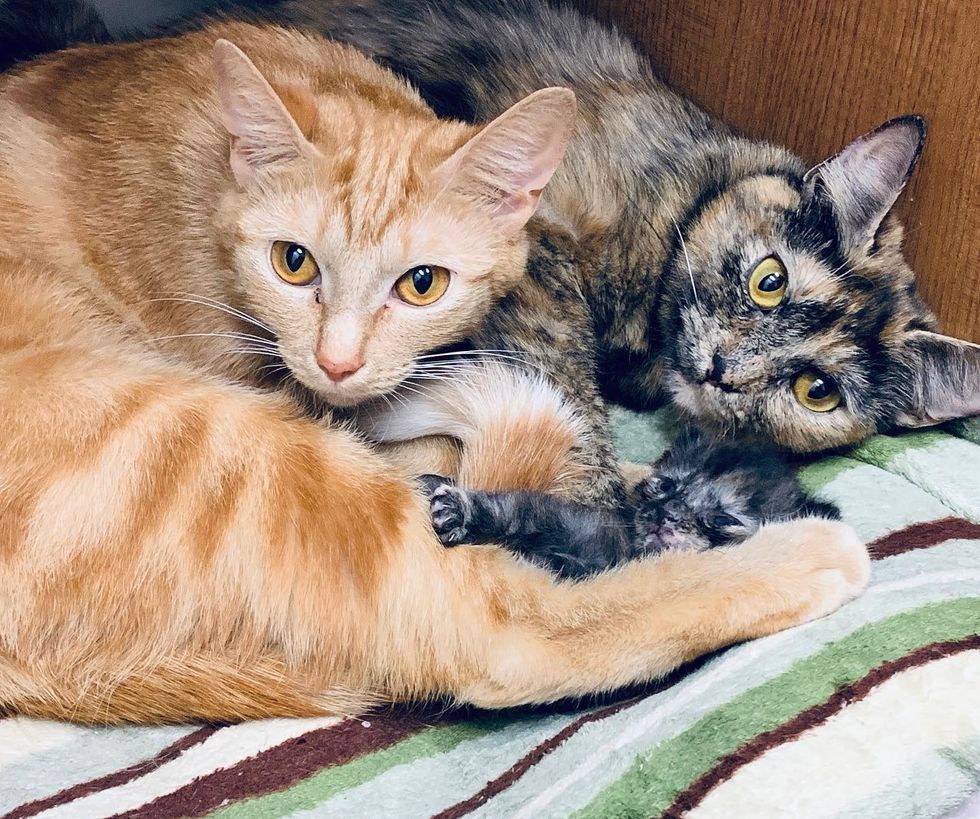 Sparkle Cat Rescue
The two bonded mama cats are always together, taking turns caring and nursing the young kittens.
"The love these two young female cats have for the babies is incredible. They lay together constantly cuddling the three babies," Stephanie said.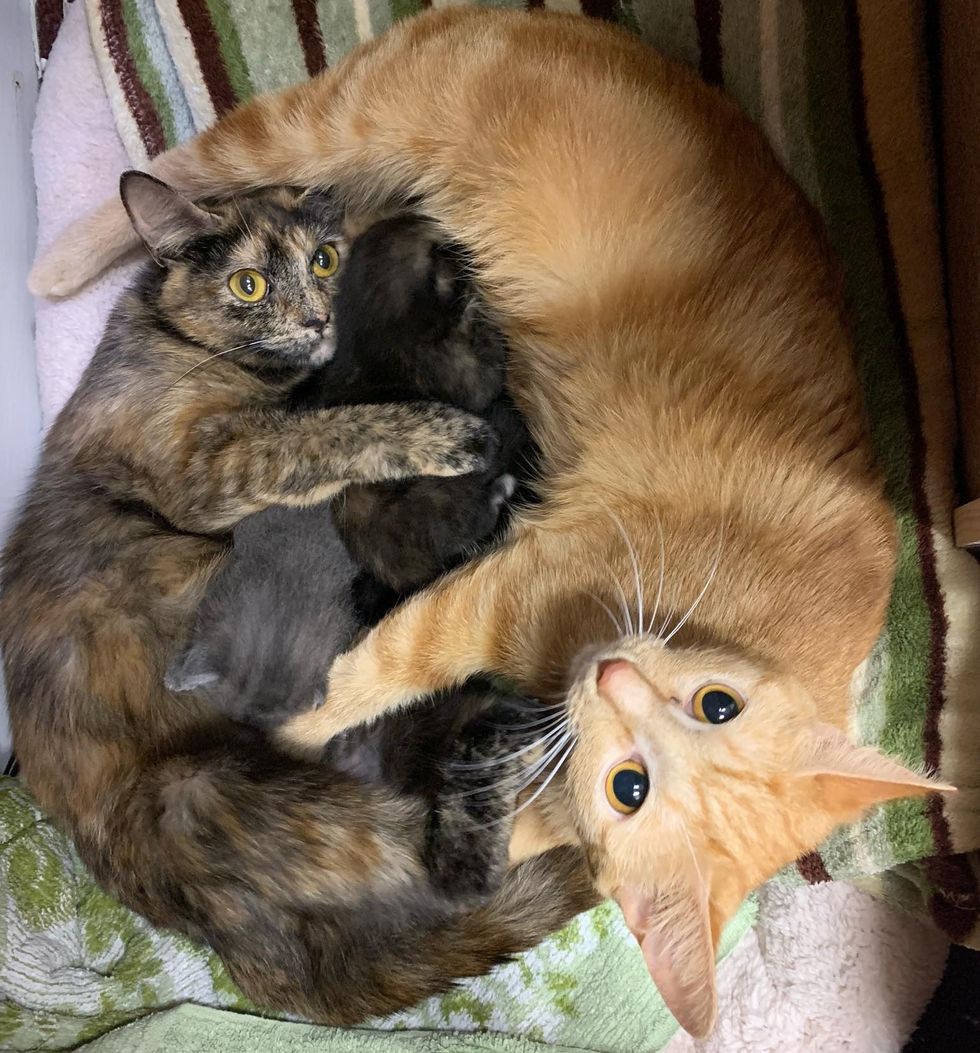 Sparkle Cat Rescue
"Their lives are forever changed and we are honored to be able to help them. The thirteen cats and kittens are some of the sweetest kitties, and definitely thankful to be safe, loved and rescued."
Watch the little family in this video:
Cats and kittens rescued from a crate - foster journeyyoutu.be
The kittens are getting big and strong thanks to the love of their mother and aunties. "We can't believe how loving the whole family is and how they take care of each other."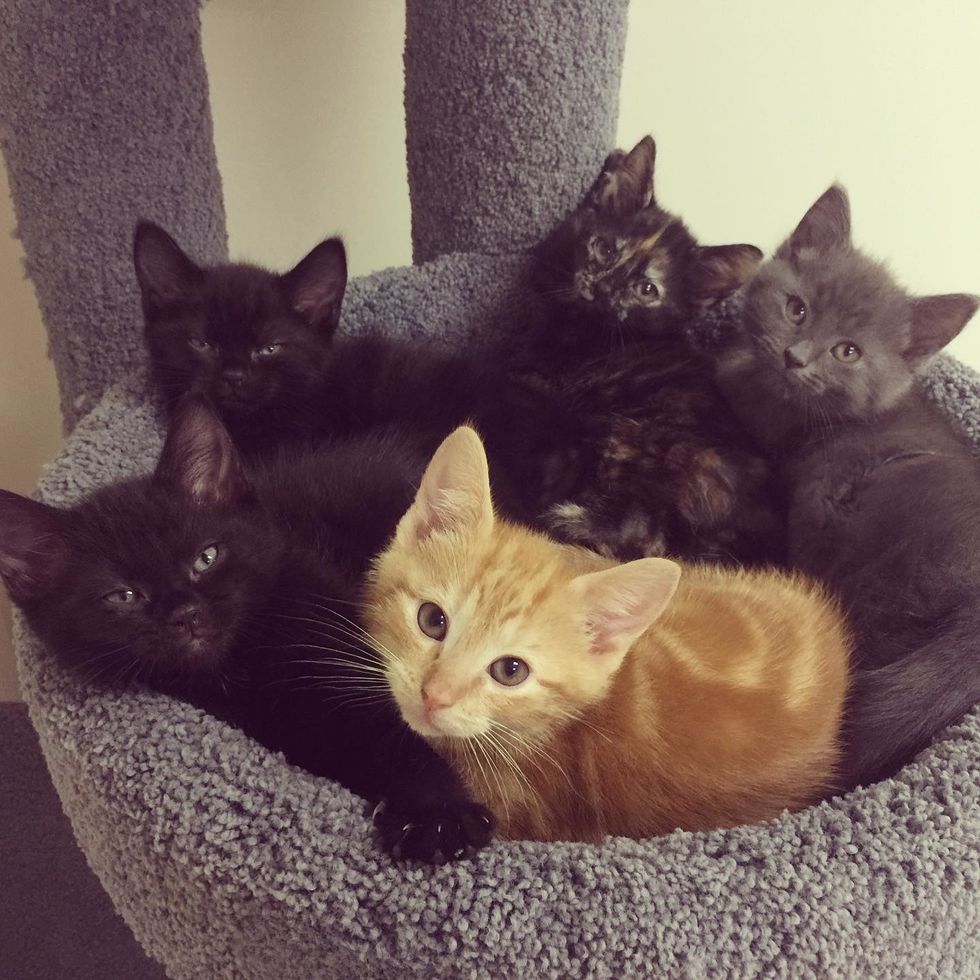 Sparkle Cat Rescue
"Despite not having fosters on hand, we could not let them all stay in a crate together any longer than they had to," Stephanie said.

"They are all safe and happy in our care now and we will ensure they find homes that deserve their love."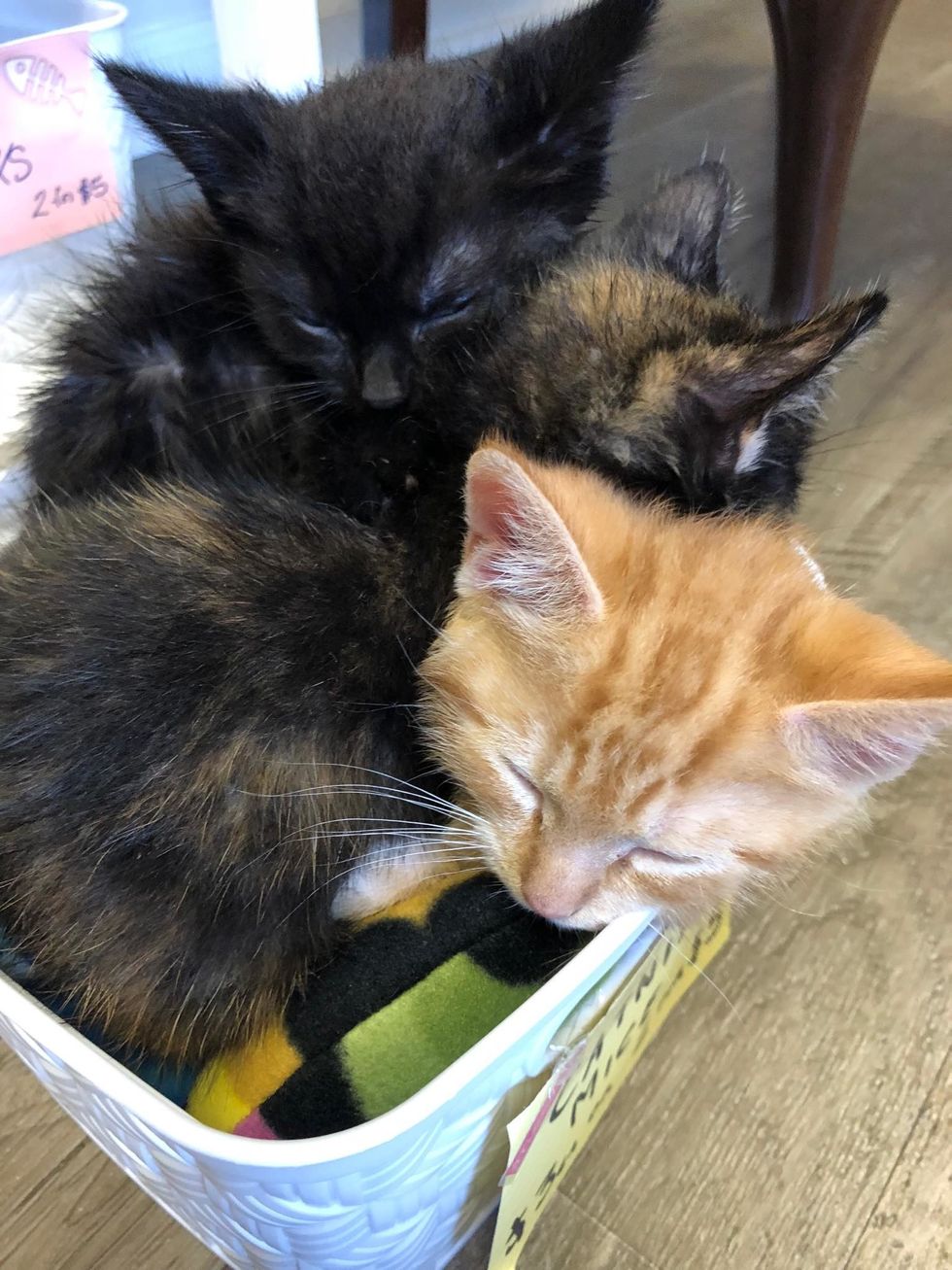 Sparkle Cat Rescue
Share this story with your friends. If you would like to support this feline family of 13, click here to see how you can help. Follow updates on the kitties on Facebook and Instagram.
Related story: Cat Snuggles Rescuer When She Realizes Her Kittens are Safe