This kitty seems so chill about the idea of holding onto his dog's leash and not letting his pal go as he pleases.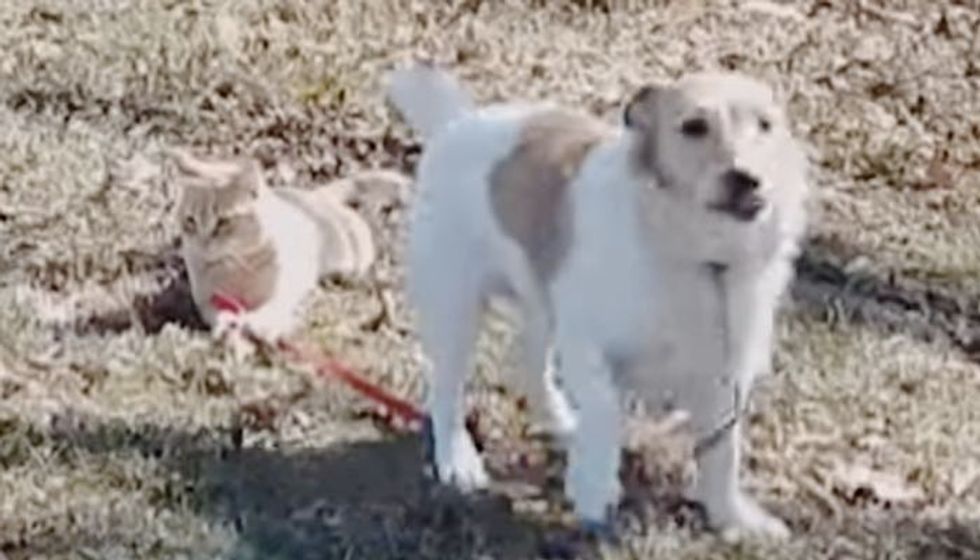 Cats are natural leaders and in this video, the cat is telling the dog who is in charge. The dog on the other hand, is a bit confused by the turn of events, but soon realizes he should obey the cat's authority.
Watch the full video here:
It reminds me of this...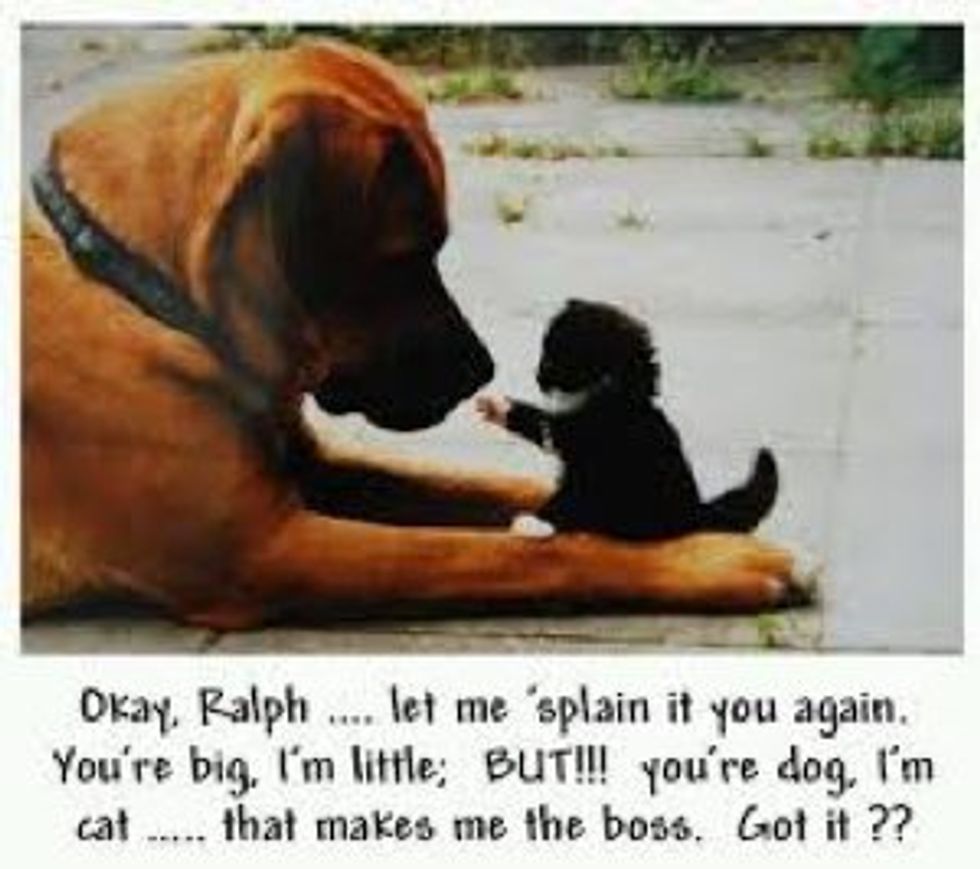 This kitty is not the only one that takes a dog's leash and lead. Here's another kitty that walks his dog home (Watch video):
Share these videos!